Looking to add some sizzle to your cooking routine? An electric grill may be just the thing you need! Whether you're a seasoned grilling pro or a beginner cook, electric grills offer a convenient and versatile option for enjoying delicious grilled food from the comfort of your own home.
From precise temperature control to easy clean-up, there are many reasons why electric grills are becoming increasingly popular among home cooks. So, fire up your taste buds, and let's explore which electric grill is the perfect fit for you!
Best
Electric Grill
With so many options in the market, choosing the right electric grill for your needs can be a daunting task. With different sizes, features, and price points, it's easy to get overwhelmed. That's where Idealo comes in. Idealo is a leading online comparison website that has listed the top 5 electric gills that can be good for you.
So, whether you're a seasoned grilling pro or a novice cook looking to up your game, Idealo got you covered. From compact indoor gills to versatile outdoor grills, Idealo has taken the time to find electric grills that offer the best quality, performance, and value. So, sit back, relax, and let them help you find the perfect electric grill for your cooking adventure.
1. George Foreman 22460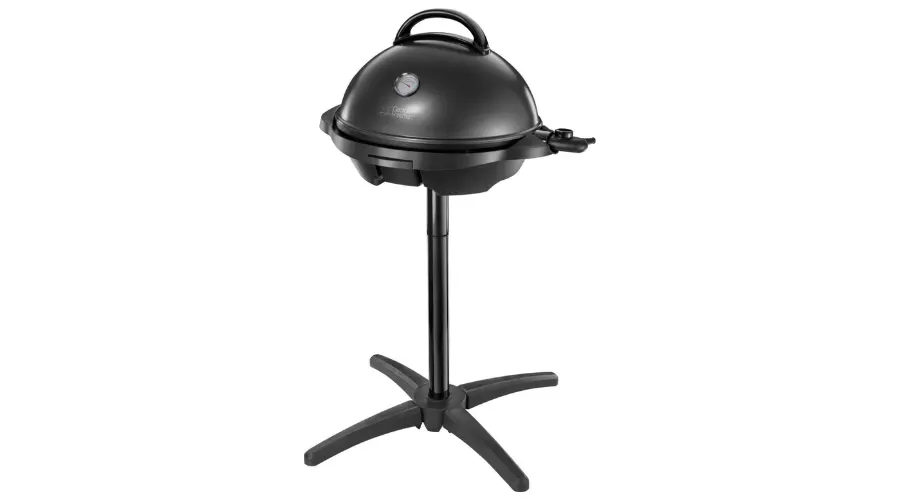 If you're a lover of all things grilled, then listen up! The George Foreman indoor and outdoor electric grill with model number 22460 is the ultimate appliance for all your barbecuing needs. Whether you're planning a backyard barbecue or craving some delicious grilled food from the comfort of your own kitchen, this appliance has got you covered.
Not only does this amazing electric grill offer a generous cooking space, with hot plates large enough to cook up to 15 pieces of your favorite meats, veggies, or fish in one go, but it also has impressive features to help you cut down on unhealthy fats and oils. The cooking plates can be angled so all the excess fat drains away into a convenient drip tray, leaving you with a healthier, more delicious meal.
---
2. Wahl James Martin ZX833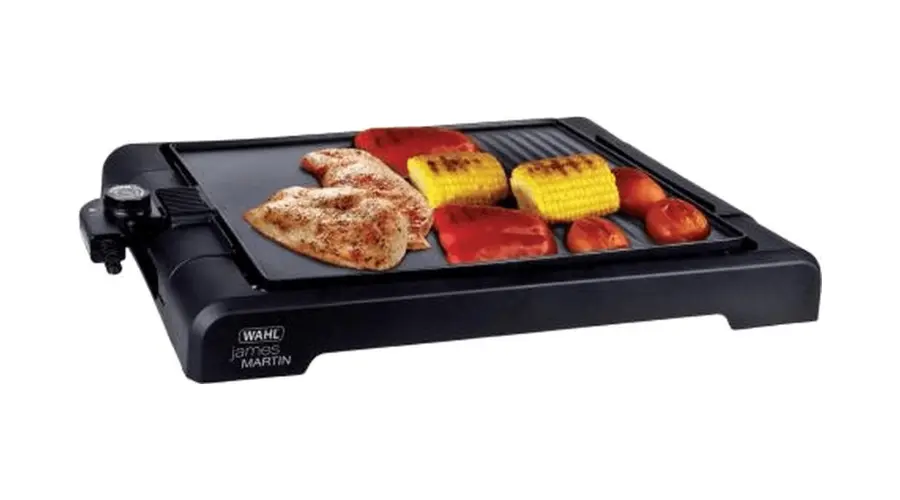 If you are looking for a powerful and user-friendly electric grill that will take your cooking game to the next level, then the Wah! James Martin ZX833 is the perfect choice for you. This exceptional kitchen appliance that every cooking enthusiast should have in their arsenal.
This amazing electric grill is the perfect tool for whipping up a variety of healthy and delicious meals, from juicy stakes to succulent fish. With 1500W non-stick removable grill plates, the Zx833 makes cooking a breeze. And with a convenient drip tray that removes excess oil, you can enjoy all the flavor of grilled food without the added fat.
---
3. CADAC E-Braai
Experience the ultimate in electric grilling with the CADAC E Braai! Perfect for balconies or gardens, this electric grill heats up quickly with its 2.3kw heat coil and has Auto Grill Temperature control. The temperature is adjustable from 70 to 270 degrees, which makes it suitable for slow cooking, and the fat pan is removable and dishwasher safe.
If you want an electric BBQ grill, the E Braai is best. It comes with a stand, Green Grill ceramic BBQ grid, and dome. Optional accessories are available for even more cooking possibilities. Get ready to enjoy the convenience and taste of electric grilling with the CADAC E-Braai electric grill!
---
4. Weber Pulse 1000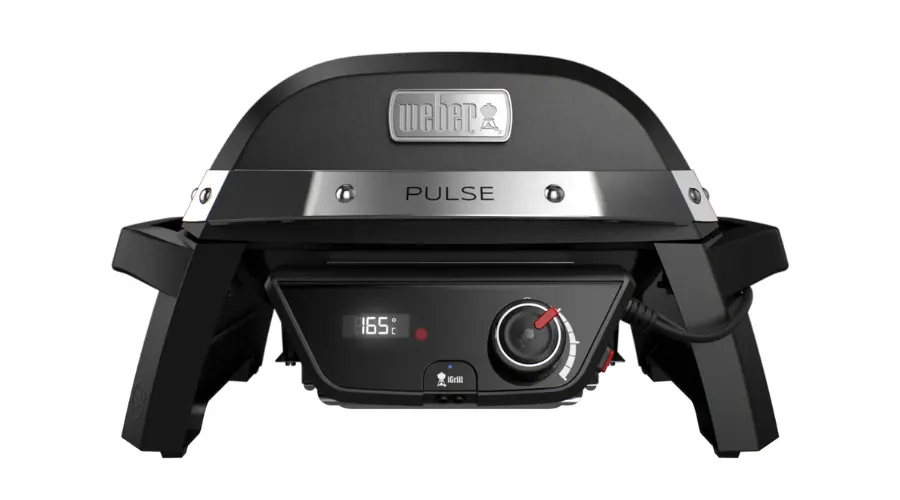 The Weber Pulse 1000 is a compact and powerful electric grill that's perfect for small outdoor spaces. It features a 1,800-watt heating element that can be adjusted to different temperature settings, allowing you to cook a variety of food to perfection. The grill's porcelain-enameled cast iron cooking grant is durable and easy to clean, and its removable drip tray makes cleaning up after a cookout a breeze.
One of the best features of the Weber Pulse 1000 is its integrated iGrill thermometer, which allows you to monitor the temperature of your food from your smartphone. With this feature, you can cook your food to the perfect temperature without the need to constantly check on it.
---
5. Ninja AG301EU
The Ninja AG301EU is a highly versatile indoor electric grill that can be used for a wide range of cooking tasks. With its powerful 1760-watt heating element, it can quickly reach temperatures of up to 265c, making it perfect for grilling and searing your favorite meats and vegetables. The grill's non-stick ceramic-coated grill plate is easy to clean, and its temperature control and timing function make it easy to cook your food to perfection every time.
One of the standout features of the Ninja AG301EU is its air frying capabilities, which allow you to cook food with up to 75% less fat than traditional frying methods. This makes it a healthier alternative to traditional frying and allows you to enjoy all your favorite fried foods guilt-free.
AG301EU also features multiple cooking modes, including Grill, Air fry, Roast, Bake, and Dehydrate. This makes a highly versatile kitchen appliance that can be used for a wide range of meals and snacks. Additionally, the electric grill's built-in fan helps to prevent smoke and steam, making it a great option for indoor use.
---
Conclusion
If you are looking to buy a new portable electric grill, then look no further than these five electric grills that have been carefully selected by Idealo.  With their expert analysis and consideration of features, price, and overall value, these electric grills are the best options currently available on the market. Whether you're a beginner or an experienced chef, these electric grills offer versatility, precision, and excellent results. You can find more information about these grills and make your purchase at Savewithnerds.
FAQs