A dehumidifier, as the name suggests is a household appliance that helps maintain optimal humidity at your home. It ensures that there is no mould formation in your living and keeps a lot of allergies, and other ailments at bay. 
Humidity is a problem that the citizens of a particular region may face due to the city's geographical location. Cities near beaches or countries like the UK, due to weather conditions, may face a lot of humidity and cause unwarranted problems. Also, rains during the monsoon months can increase the overall humidity in the air. So, under such conditions it is only natural to dry clothes inside your homes, causing excessive humidity around. 
Too much humidity can cause dampness and even moulds to form in your house. Humidity can also become a breeding ground for many insects. Thanks to technology, we have dehumidifiers. 
What are dehumidifiers?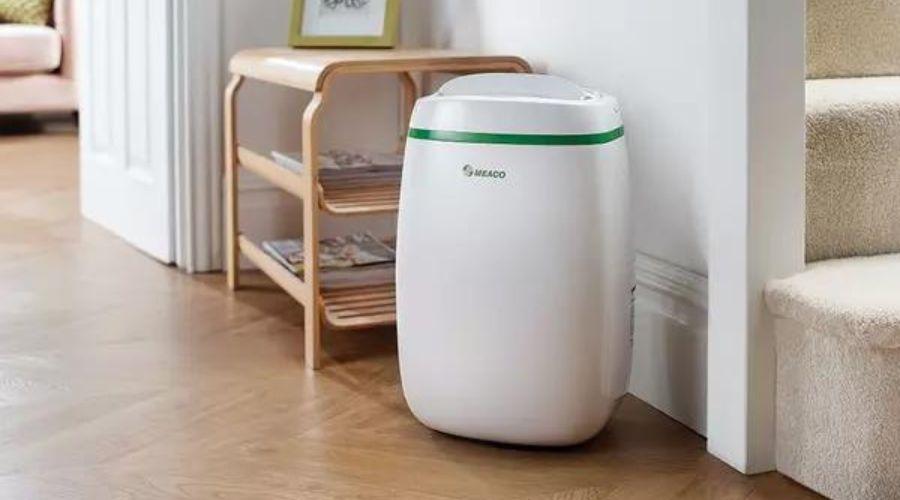 Dehumidifiers are nothing but household appliances that reduce the humidity at your home by sucking the moisture from the near air. Homes and buildings that have a lot of humidity benefit from these devices. They also keep moulds away from forming and keep those insects like spiders at bay, making your home a safe and pleasant place to live in. 
A lot of people ask if dehumidifiers cool down the room itself. While they are not meant to work like an AC, they do help in cooling down the temperature. Dehumidifiers suck warm humid air from a room and hence they help in bringing down the overall temperature of the room. 
What is the best place to keep the dehumidifiers?
The best placement of a dehumidifier would be an open bug room where they can effectively work and easily suck out moisture from the surrounding air. Also, if there are specific parts in your houses such as a basement or a garage where there is some dampness, you can place the dehumidifier to do the needful.
One tip to remember here is to keep some distance between the dehumidifier and the wall as they need some breathing space to perform effectively.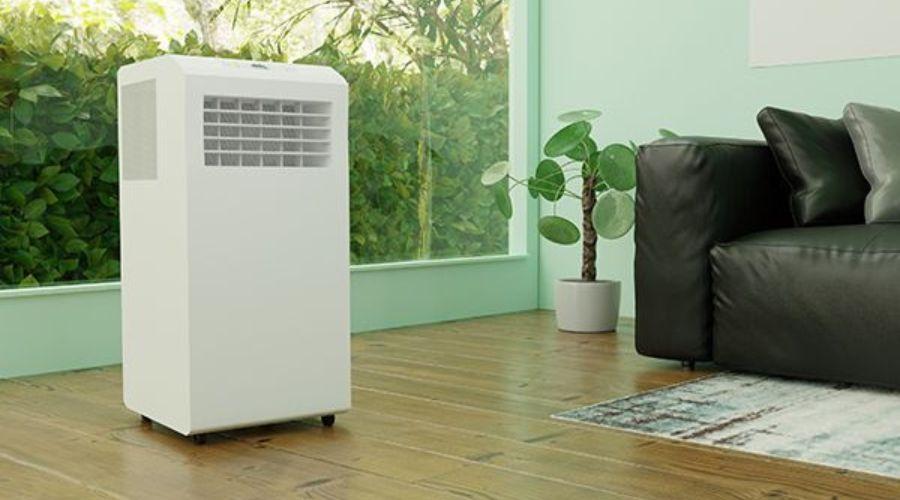 How dehumidifiers are different from air purifiers and humidifiers?
A humidifier is a device that, as the name suggests, helps add moisture to the surrounding environment when it is too dry such as in winters. A lot of central heating during the winters or the use of ACs during the summers can make the air in a room dry. In such a case humidifiers come handy.
Air purifiers are devices that clean the surrounding air by sucking and trapping the harmful suspended particles and purifying the immediate environment. They remove the air pollutants such as pollens and other suspended particles. While dehumidifier just removes excess water from the surrounding air. 
How to choose a dehumidifier?
There are a lot of options available to choose from. But before you buy the best dehumidifiers, read the tips to make the best use of your money and pick up the most efficient dehumidifier as per your needs. 
Choose the right size of dehumidifier
Now, this is the most important tip to consider when buying a dehumidifier for your house. If you live in a small apartment then you should invest in a relatively smaller dehumidifier as compared to the situation when you were living in a big house. The bigger the dehumidifier, the higher the price. But let not price be your filtering criteria as performance is what matters. Ultimately, it all boils down to health and comfortable living. So, choose the best dehumidifier and not the cheapest.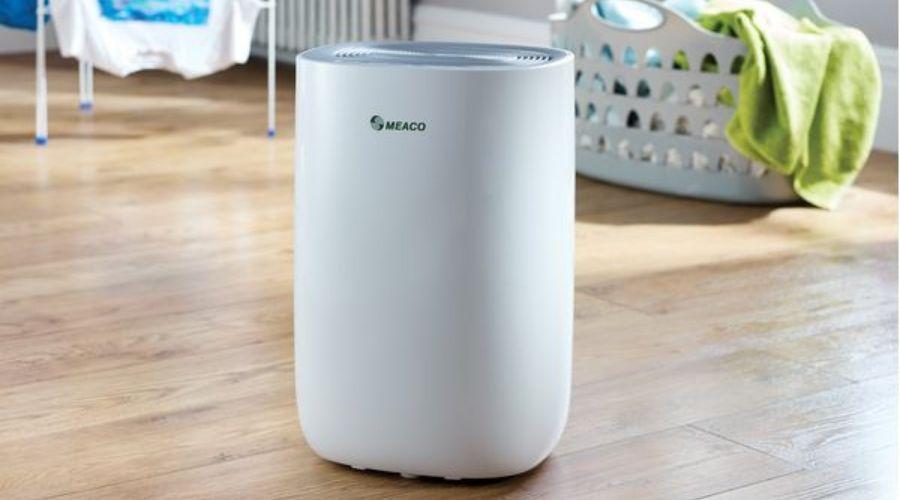 With so many options available in the market, it is only natural to get confused about which brand and model of a dehumidifier to pick from the market. The best way to go about this is to look at your own requirements, the customer reviews and ratings and even testimonials. Also, it is a good idea to see various Youtube videos that are available on dehumidifiers and how to pick them. If time permits, these videos can save you a lot of money. 
For example, if you have a lot of moisture, dampness and humidity in your house because of some reason, go for models that come with a direct drain feature to remove excess water immediately. Also, energy efficiency is one of the most important parameters to look for as it will not only save you money in the long run but also help you contribute toward sustainable living. 
Another factor to look for is to go for digital display dehumidifiers as it becomes easy to operate and read them. And they look more modern too. 
Where to buy dehumidifiers?
There are a lot of options available in terms of the brands, model, make and features to buy from. Also, you can buy offline and online. A lot of people prefer buying offline, but then transportation is one aspect to always take care of. Also, the range and number of models available at offline stores would not be that wide. 
We recommend buying the best dehumidifiers online as you get the best prices, and a range of models to select from, you can read model-specific reviews and get the dehumidifier home delivered. It is time to choose convenience over anything else.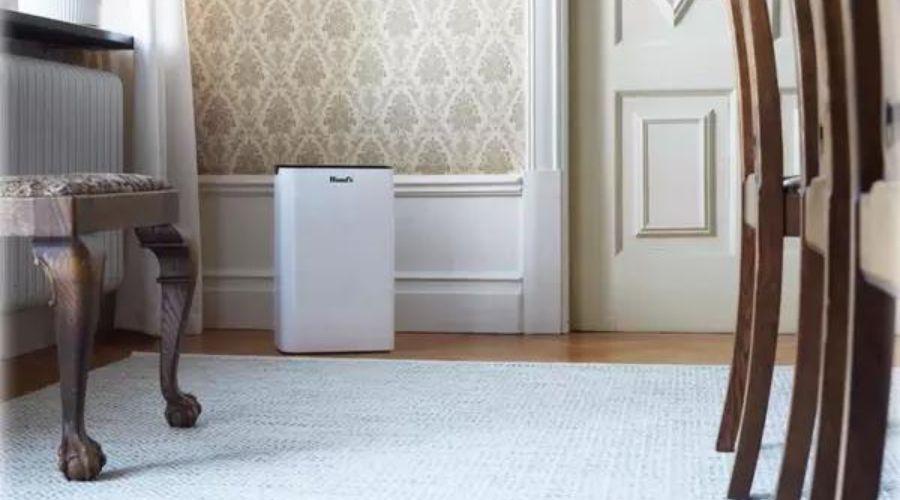 Health benefits of using dehumidifiers?
As they say, excess of anything is bad, and the same can be said for moisture in the air as well. Excessive humidity can cause moulds to form in your house, can lead to skin infections, and breathing difficulties and is a breeding ground for viruses and flue. Allergies, dust mites and other forms of insects can cause problems too.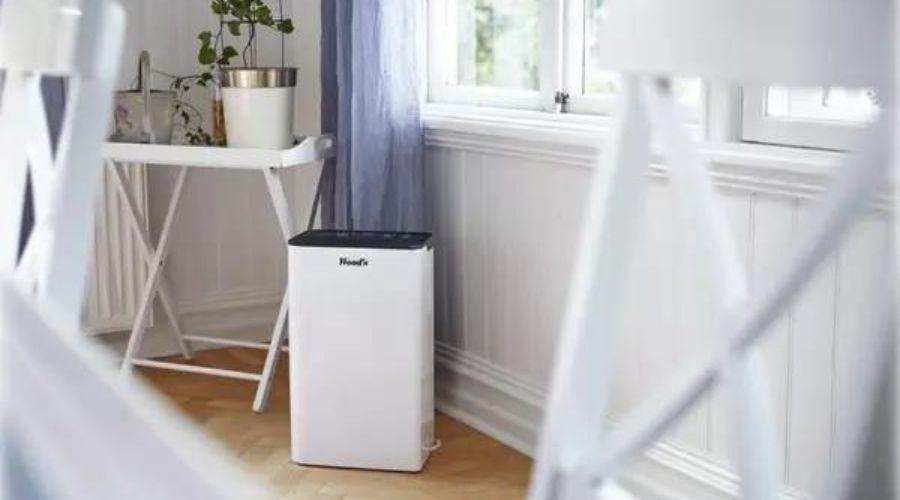 So there is no doubt that moisture in your house can cause a lot of problems to your health, especially if someone is more prone and sensitive to medical problems. To avoid any probable health concerns if you live in an area where there is a lot of moisture, you should invest in a good dehumidifier.