They say home is where the heart is. And the heart of your house is your garden, where you enjoy your evening cup of tea, watch the sunset, have garden parties, or relax in the gazebo and read a book. A beautiful garden is everyone's dream, and what if I tell you that you can easily transform yours into one? 
You would want to know a few tips and transform your garden into the most coveted area in your house. You may want to buy something special for your outdoor space at this juncture. But hold on and read these tips before you buy the best garden furniture and showpieces for your patio. 
Get your garden into a proper shape
If you want to own a beautiful garden, you need to first give it a proper shape by keeping the flower pots and pruning the bushes to give it a definite form. Now, it doesn't have to be a rectangle or square, but it can be some random shape that goes naturally with your garden. One tool you can use is the lawn mower, which you can buy and use to trim and give your garden a proper shape. 
You can also install sprinklers for automatic garden watering, but they come with a cost, so that you can choose them based on your budget. However, trimming and taking care of your garden is a must. 
Use proper planning to plant your garden
When it comes to plants, there are a variety of them to choose from: herbs, shrubs, trees, and flowering plants. Some of them are seasonal, while others bloom all around the season. So, always mix and match plants to make them look green and packed with flowers around the year. It is always good to arrange the flowers in the flower bed to give your garden a finished feel. And as a rule of thumb, put the smaller plants in front of the larger ones. 
You can choose a variety of plants, such as climbers for your gazebo or patio area, or evergreen plants such as lavender, and make the most of your garden. Use jasmine near the seating area, as they are aromatic plants and release a mild fragrance making your experience memorable. 
If you have a small pond, you can have water lilies or lotus. These flowers make your pond look lovely.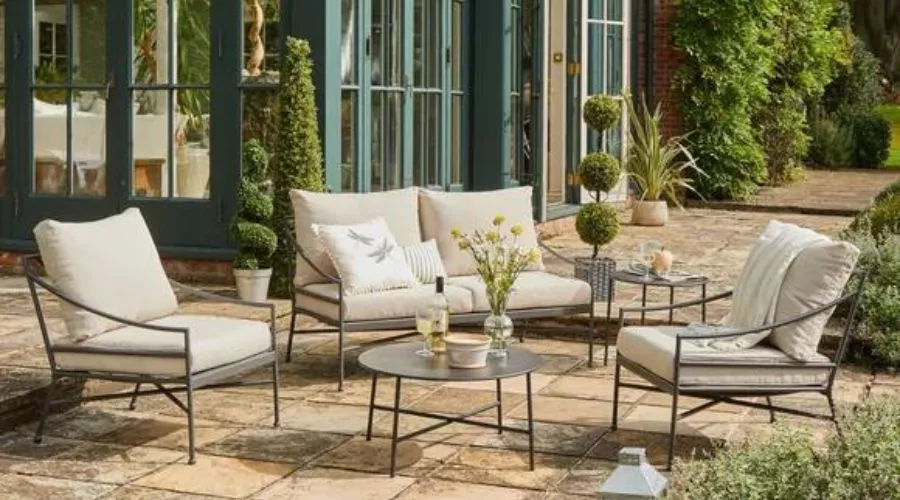 You can also plant trees in your gardens, such as palm trees, Christmas trees, or any other tree of your choice, as per the weather and area you live in. A garden is incomplete without proper trees; you can have them appropriately arranged to give your garden a finished and orderly look. 
Have a gazebo
What is a garden without a proper seating area like a gazebo? There are a lot of ready-made pavilions available in the market, but I would advise you to get them customized as per the area of your garden. These gazeboes provide you shed and act as a seating area, perfect for chilling or partying. 
You can have a proper seating area, carpets, plants, fans, and even a kitchenette in your gazebo. It is an essential element to have in any garden. And if you don't have one and are contemplating redefining your garden, give it a perfect lift with pavilions. 
Invest in good garden furniture
A garden is a garden when it has proper seating. A piece of good garden furniture can instantly lift your garden space and make it pleasing to look at. So, always invest in the best garden furniture. 
If you have a small garden, go for folding furniture to save on space. You can also have an L-shaped sofa that perfectly fits the garden's corner and gives it a spacious feel. 
If you are lucky enough to have a larger garden space, you can have a variety of furniture there. You can have proper seating, umbrellas, sun loungers, day beds, swing seats, and hanging egg chairs.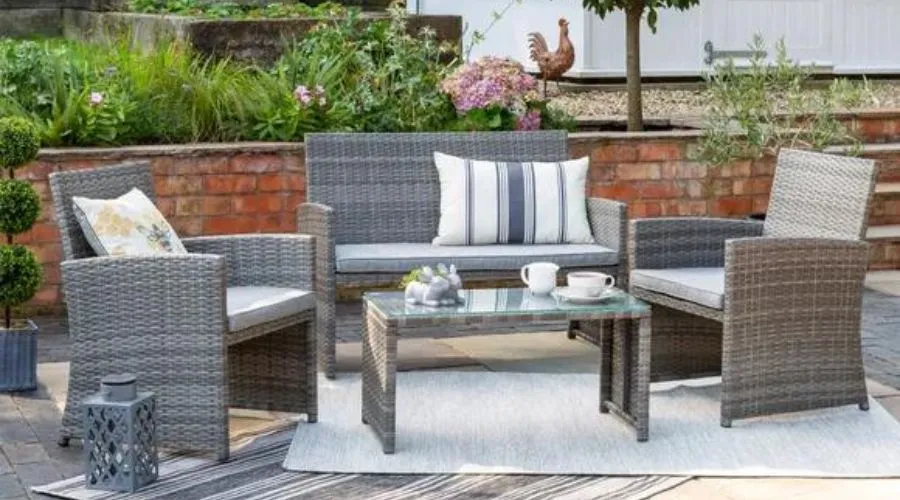 Since you keep your furniture outside, invest in good durable outdoor furniture that can withstand the external environment. But always, make sure to take care of the walking space. 
If the space permits, you can have an entire dining table with full seating of six. But if it doesn't, do not force fit it into it. Instead, it would be best to consider having a smaller coffee chair and table. 
Create fencing
A garden looks beautiful with a fence painted in pastel colors or white. So, it is always good to have a fence in our garden to give it a defined shape and redefine the entire look and feel. A fenced garden looks more appealing and authentic. 
Have a utility room
So, where do you store your garden tools like the hose, lawn mowers, extra chairs and furniture, and other devices? In a utility room or a storage room. A storage room keeps your garden clutter free and also makes your garden look beautiful, provided you paint it well and keep it in good condition. Do not make it look like an abandoned area of your garden. Instead, please keep it clean and tidy and have a beautiful exterior. 
Create a vertical garden
Vertical gardens are the most in things to have in your house. Use the side wall of your house touching the garden area to transform it into a vertical garden. It is a good idea to make it a living wall and bring it to life. 
A vertical garden instantly lifts the entire vibe of your garden and the house. You can also choose to install mood lighting in your vertical garden or wall to give it a contemporary look and feel. 
Garden lights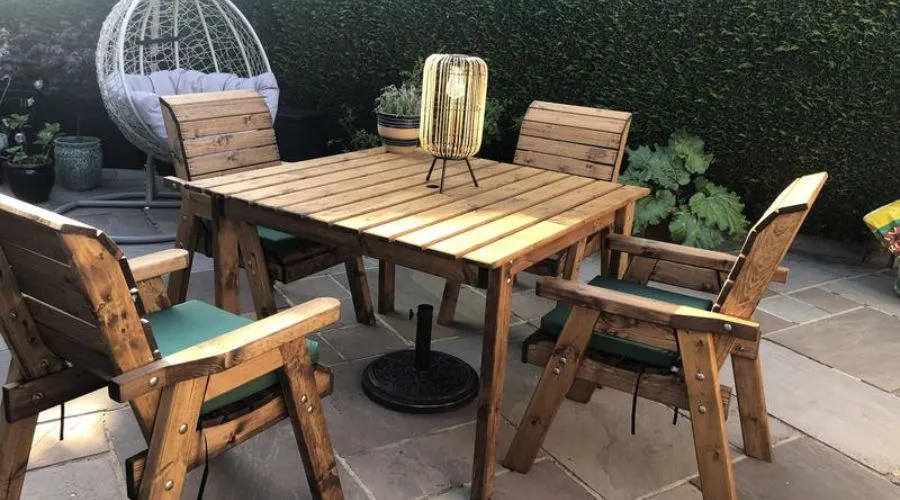 Do not forget the lights! Lightings create an ambiance and atmosphere inside your house and outside. So, never underestimate the importance of garden lighting. You can experiment with multiple lighting formats, but LED lamp posts, wall lights, cove lights, and profile lights go the best in your garden.
So, these are a few ideas to swear by and transform your garden into the most beautiful place in your home.