Spinning reels have revolutionized the fishing industry with their exceptional versatility, ease of use, and efficient performance. Among the leading providers of high-quality spinning reels, Cabela's stands out as a trusted brand that caters to the needs of anglers worldwide. 
Benefits of Spinning Reels:
1. Versatility:
Spinning reels excel in versatility, as they can accommodate a wide range of fishing techniques. Whether you're casting lures, using live bait, or fishing with light tackle, spinning reels offer the flexibility to adapt to various fishing conditions and target different species.
2. Ease of Use:
One of the key advantages of sea spinning reels is their user-friendly design. They are suitable for both beginners and experienced anglers, as they require minimal manual dexterity to operate effectively. The open-faced design allows for straightforward line management and tangle-free casting, making them ideal for anglers who prioritize simplicity and convenience.
Here is a list of the top 3 Spinning Reels at Cabela's 
1. Penn Fierce III Spinning Reel – FRCIII5000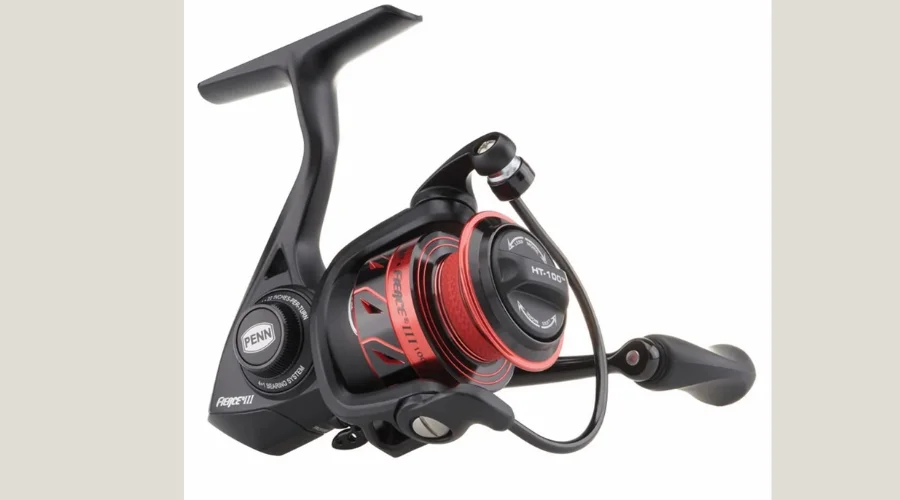 The Penn Fierce III Spinning Reel (FRCIII5000) is a high-quality, robust, and reliable fishing reel known for its durability. It features a Full Metal Body and Sideplates, ensuring long-lasting performance even under stress from large, fighting fish. The reel is also equipped with a Techno-Balanced Rotor, providing smooth retrieves which is important during both casting and line retrieval. Additionally, the Fierce III utilizes HT-100 Carbon Fiber Drag Washers, delivering a powerful yet smooth drag system capable of handling larger fish species.
---
2. Abu Garcia Elite Max Spinning Reel
The Abu Garcia Elite Max Spinning Reel is a versatile and reliable fishing reel that integrates advanced technology with exceptional design. Key features typically include a high-density machined aluminum spool that provides strength without adding excess weight, and an Everlast bail system for improved durability. The reel also employs a Rocket Line Management system, ensuring control and precision whether you're casting or reeling in. It is equipped with a smooth, reliable 6-bearing system, along with a carbon matrix hybrid drag system for smooth and consistent drag pressure. From a performance perspective, the Abu Garcia Elite Max Spinning Reel delivers an excellent mix of power, reliability, and advanced design.
---
3. Pflueger President Spinning Reel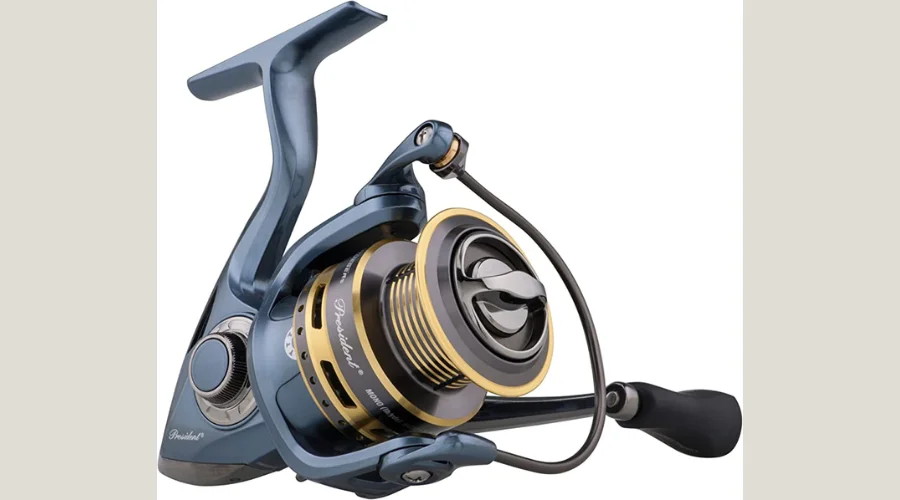 The Pflueger President Spinning Reel is a popular choice among anglers for its reliable performance and great value. It typically features a durable, yet light graphite body and rotor, providing an excellent strength-to-weight ratio. This reel is known for its smooth operation thanks to a 10-bearing system that includes corrosion-resistant stainless steel ball bearings. The drag system is sealed, ensuring it stays clean and performs consistently over time. The Pflueger President also includes a slow oscillation gearing system which improves line lay and minimizes line twist, a common problem in spinning reels. From beginners to seasoned anglers, the Pflueger President Spinning Reel offers a combination of quality construction, smooth performance, and affordability.
---
Why You Should Use Spinning Reels
Spinning reels, also known as open-faced reels, offer a range of benefits that make them a popular choice among both beginner and experienced anglers. Here are some reasons why you should consider using spinning reels:
1. Ease of Use: 
Spinning reels are relatively straightforward to use, making them ideal for beginners. Casting with a spinning reel is as simple as flipping the bail, holding the line, and then casting before releasing the line.
2. Versatility: 
They are versatile and can be used in a variety of fishing situations, from freshwater to saltwater, and for small to medium-sized fish. They can handle a wide range of bait and tackle as well.
3. Line Capacity: 
Spinning reels typically have a greater line capacity, meaning they can hold more lines than other types of reels. This is particularly beneficial when fishing for species that tend to make long runs.
4. Fewer Backlashes:
Unlike baitcasting reels, spinning reels are less likely to backlash (also known as a "bird's nest" of tangled lines), especially when casting into the wind.
5. Ability to Use Light Lines: 
Spinning reels are also better suited to lighter lines and are capable of casting light lures further than other reel types.
6. Drag Systems: 
Most spinning reels have highly adjustable drag systems which allow you to set how much resistance a fish feels when it bites. This can be crucial in preventing the line from breaking when reeling in a catch.
Conclusion
Cabela understands the importance of knowledgeable guidance in selecting the right spinning reels. Their team of fishing experts and customer service professionals are readily available to provide assistance, ensuring customers make informed decisions and have a seamless experience throughout their angling journey. For more information, visit Cabela's and the official website of SavewithNerds.
FAQ's