Chinos are generally considered to be a common favourite of men that have mostly taken the place of denims because of their lighter fabric and tapered fit that works very well on the masculine build. It would not be far-fetched to say that Chinos have left an unparalleled mark on fashion history and related comfort. In this blog, Savewithnerds will talk about an important variant of chinos- men's chino shorts that are a great summer fit, and how you can style them on warmer days. 
How did Chinos come to be called 'Chinos'?
Chinos are simple trousers for men that are made of 'Twill', which is a classic cotton fabric that has also been used to make denims and jeans. The pure cotton twill, however, is so much lighter and is perfect for lighter temperatures. 
It is said that 'Chino' came from the Spanish colonised Philippines in the 19th century during the Spanish-American War. The army personnels felt comfortable in the twill fabric, that has its roots in China and was imported from the very country. Naturally, the fabric came to be known as Chino, as Spanish was the official language then, and the Spanish word for 'Chinese' was Chino. The returning American soldiers brought the essence of the fabric with them in 1898, and Chinos came to be of use in everyday wear. 
In fact, when Chinos were first manufactured, they were tapered and did not have any pleats. This was because any inclusion of pleats on clothes would amount to a nonsensical waste of perfectly fine cloth in an already limited resource. In fact even today if you want to look for authentic Chinos, the pants should not have any pleats on them. 
The 1960s and the 70s witnessed a dramatic shift in the fashion and culture paradigm. The revolutionary and anti-establishment counterculture had taken over the revolution with chinos as a symbol of nonconformity, which was also further popularised by many pop icons. 
Why are Men's Chino Shorts so Attractive?
Warm weather alternative 
Chino trousers, like we saw, had quickly become a cult classic. The men's chino shorts too garnered much popularity and emerged as a viable contender in the warm weather market of the clothing industry. They are extremely practical and exude a casual smartness that lead to them being a refined and relaxed option for summers. 
Modern look 
Men's chino shorts have quickly become a timeless and enduring classic in men's apparels. They are highly versatile and can be easily styled for a comfortable look. They are also available in a range of cuts, colours and lengths that can allow you to tailor your look for different occasions. '
Comfortable and relaxed fit 
Chinos got popular solely on the basis of the comfort that good quality twill had to offer. The material is so light and airy that it will be a comforting and durable option in summers. The tapered cut that is wider at the thighs and hips but narrower at the ankles gives you a relaxed fit and does not stick to your legs on warmer days. 
All year round look 
Chinos are no longer limited to lighter fabrics that can only be worn in summers, but are also made of warmer fabrics, so you can carry that casual style to the freezing winters too. 
Top Picks for Men's Chino Shorts 
Golf Stretch Chino Shorts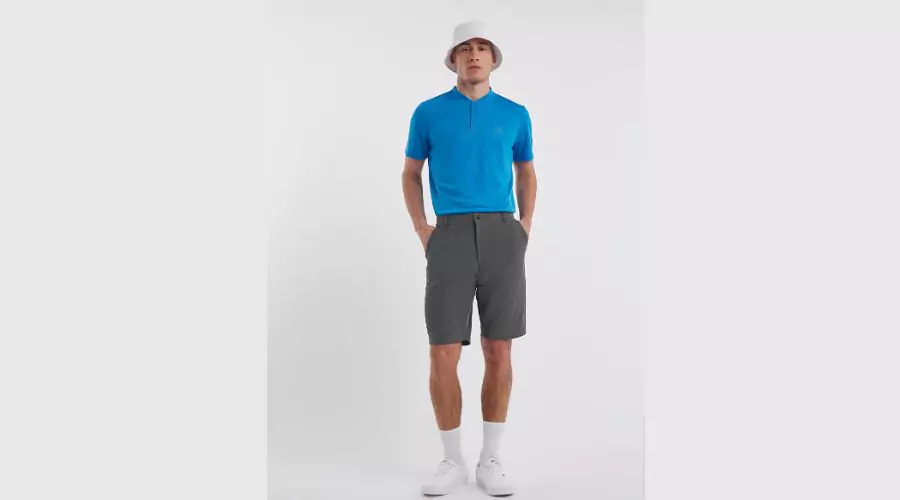 Price- £28.00
These golfing stretch chino shorts are a perfect fusion of functionality and uber chic fashion. These Jamaico Active golf men's chino shorts can be a perfect companion to your posh golf clubs and adventurous driving ranges. The relaxed fit is both comfortable and stylish and allows for easy movements while light physical tasks. The infusion of 8% elastane also allows for a light stretch that allows you to play your best game on the ground.
---
Short Length Chino Short
These black short length chino shorts for men are a comfortable option for the warm weather. It has just the slightest hint of elastance of 2% in a rich cotton fabric which gives you a good stretch for maximum comfort. The shorts are machine washable and easy to clean.
---
Short Length Chino Shorts- Stone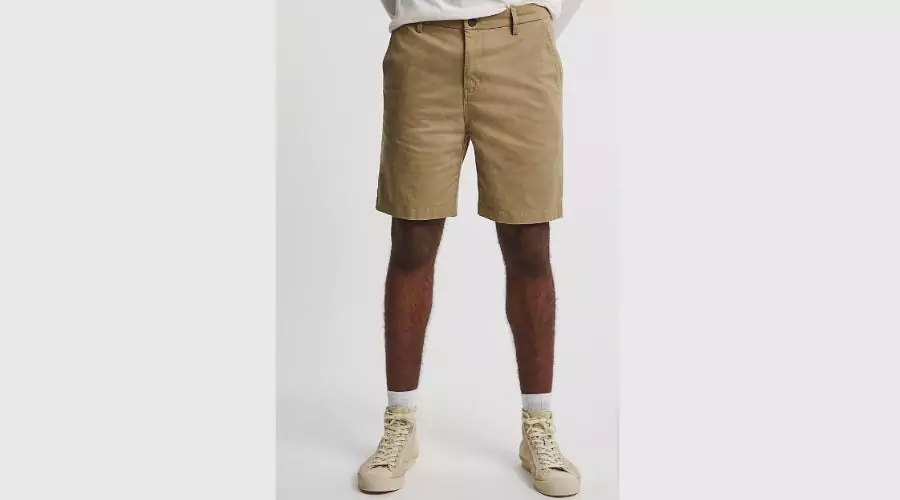 These stone coloured short length chino shorts for men are a great way to elevate your summer style. The inside length of 20cm, i.e.8 inches. You easily pair them with black and white top wear and light coloured sneakers or trainers for a perfect casual look.
---
Long Length Chino Short
These long length men's chino shorts are yet another pick for a cool casual fit. They are the longer version of the short length chino shorts mentioned above, with a good inside length difference. The 26cm or 10 inch inside length is slightly longer and covers the thigh area. It is also particularly great for taller people with long legs.
---
Conclusion 
Men's chino shorts offer a timeless blend of style and comfort and can be a good partner for your outdoor adventures. They are perfect for casual strolls, picnics, golfing clubs or really any casual time. However, remember to style them with perfection, so your look comes out seamless and trendy. Accessorise with silver or gold chains and put on loafers or sneakers and you are good to go. The JD Williams collection has supreme quality men's chino shorts that are made of high quality cotton and offer you a perfect relaxed fit that will keep you comfortable all through the day. Check out these recommendations by Savewithnerds today and have a happy time shopping! 
FAQs