When it comes to accessorising your looks, bags play a very important role as they can fully transform your look into more elegant or casual. One such article is a leather crossbody bag which is quite trending right now as it offers a touch of sophistication and convenience to your overall attire. So, whether you are going for a night out or to a formal event, these bags will work like a charm.
Choosing the Right Size Leather Crossbody Bags
1. Everyday Essential
Think about what you need to carry regularly. This could include a wallet, keys, phone, makeup, and any other daily essentials.
2. Occasion
Consider the occasions you'll use the bag for. A smaller bag may be suitable for casual outings, while a larger one might be better for work or travel.
3. Comfort
Ensure that the bag's size allows for comfortable wear. A bag that's too heavy when fully loaded can be cumbersome.
4. Versatility
Opt for a size that can adapt to various situations. A medium-sized bag often strikes the right balance between practicality and style.
5. Trends and Designs
Pay attention to current fashion trends and personal style preferences when making your choice. Some may prefer a small, minimalist bag for a sleek look, while others may prefer a larger bag for its capacity and statement.
6. Durability
Opt for a size that will remain practical and stylish over time, so you won't need to replace your bag frequently. 
---
Maintaining Leather Crossbody Bags for Longevity
1. Regular Cleaning
Wipe the leather bag with a damp cloth to remove any dust or spots. Use a leather-specific cleaner for deeper cleaning, following the product instructions.
2. Conditioning
To keep your leather bag last longer, you can apply a leather conditioner. Choose a conditioner that matches the bag's type of leather.
3. Avoid Water
Keep your bag away from excessive moisture and rain, as water can damage leather. If it gets wet, allow it to air-dry naturally, away from direct heat.
4. Handle with Clean Hands
Avoid handling the bag with dirty or greasy hands, as oils and dirt can transfer onto the leather.
5. Stain and Spot Removal
Quickly address any stains or spots using a leather cleaner or specialised stain remover, following the product's instructions.
6. Colour Restoration
For colour restoration or minor scratches, use a matching leather dye or touch-up kit to cover imperfections.
7. Professional Care
If your bag requires extensive cleaning, repairs, or restoration, consider consulting a professional leather specialist.
---
Styling Tips for a Leather Crossbody Bag
Pair a small or medium-sized leather crossbody bag with jeans, a simple tee, and sneakers for a laid-back, chic look.
Choose a structured leather crossbody bag in a classic colour like black or brown to complement your work attire. It adds sophistication to your professional ensemble.
Opt for a compact, embellished leather crossbody bag to accentuate your evening outfit, whether it's a little black dress or an elegant gown.
Wear your soft leather crossbody bag over a jacket, blazer, or cardigan for a stylish layered appearance.
Choose a leather bag with a chain strap for a touch of sophistication that pairs well with formal or dressy outfits.
Combine different textures, like a leather bag with a chunky knit sweater or a silk blouse, to create an interesting contrast.
---
Top Brands to Purchase a Leather Crossbody Bag
1. Tommy Hilfiger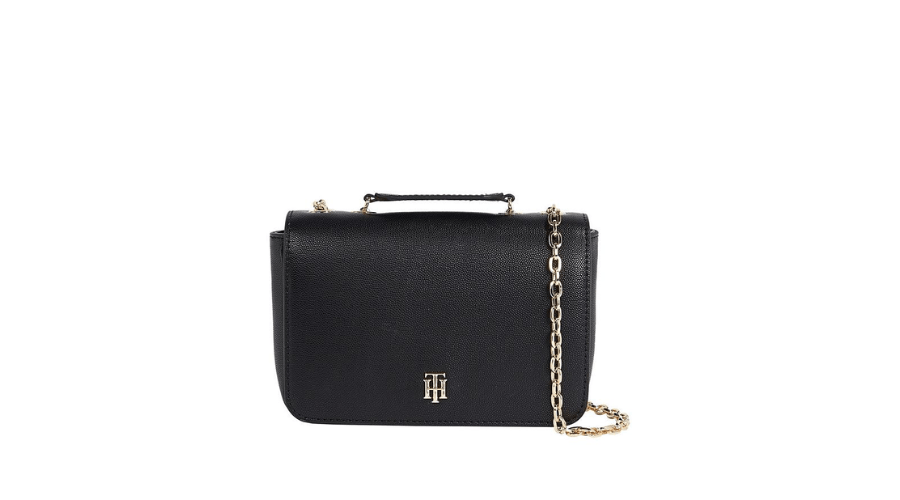 Tommy Hilfiger is a reputable brand for purchasing crossbody leather bags due to its well-established reputation for quality craftsmanship and timeless design. With a range of classic and contemporary styles, Tommy Hilfiger offers options to suit various fashion preferences, from casual to formal. 
This Tommy Hilfiger Chain Crossbody Bag, priced at £130, is a stylish choice that combines signature features. With its pebble grain design, gold crossbody chain, interior zip pocket, and TH monogram plaque on the front, this bag is ideal for all-day and evening outfits, offering a blend of fashion and function.
---
2. Guess
Guess is a reputable brand known for its stylish and quality leather crossbody bags. With a history of fashion excellence, the brand consistently delivers on-trend designs that cater to various styles, from casual to formal. Their leather crossbody bags strike the perfect balance between fashion-forward aesthetics and practical functionality, making Guess a great choice.
Include the Guess Noelle II Crossbody Camera Bag in your bag collection. It's a versatile day-to-night bag made from high-quality textured PU material with gold accents. The double zip opens up to a well-organised interior, and you can carry it on your shoulder or across your body using the chain and PU strap. It features the iconic Guess branding for added style.
---
3. Luella Grey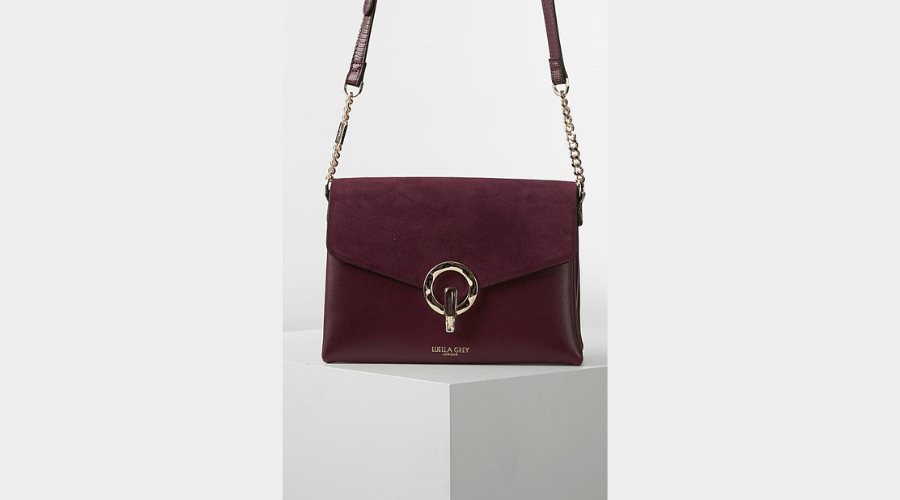 Luella Grey stands out as a trusted brand for leather crossbody bags due to its commitment to exceptional craftsmanship, premium materials, and timeless designs. With a focus on quality, durability, and attention to detail, Luella Grey ensures that each bag is a long-lasting investment, making it an ideal choice for those who want a combo of elegance and reliability.
This Luella Grey Anoushka Crossbody is a versatile and stylish bag for any occasion. With its unique twist lock and multiple compartments, it's the perfect choice to take you from work to a night out while carrying all your daily necessities. And, it costs £99.
---
4. Valentino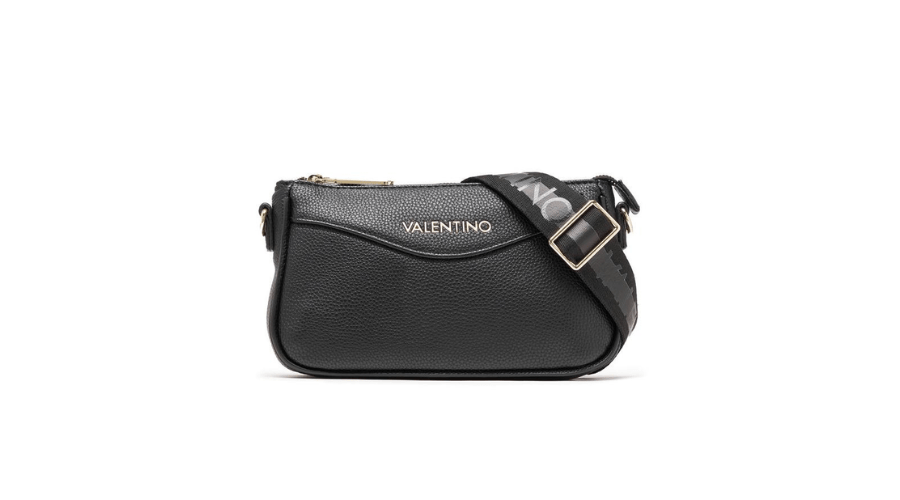 Valentino is renowned for its leather crossbody bags due to its exceptional craftsmanship, timeless design, and premium quality materials. Valentino's crossbody bags effortlessly combine practicality with sophistication, making them an excellent choice for those seeking both style and functionality. 
This Valentino Bags Cinnamon Relove Recycle Cross-Body Bag is a stylish addition to their new collection. It's made from top-notch PU material, featuring a textured pebble design with shiny gold-tone hardware. This eco-friendly accessory has subtle details like piping and raised seams, all with the distinctive Valentino Bags branding.
Conclusion
If you are looking for some amazing bags to add to your collection, leather crossbody bags are a great choice to explore. And, with JD Williams' most luxurious collection of bags, you can easily find many branded bags to take your pick. For more information, visit Savewithnerds. 
FAQs