Transitioning from summer to fall requires a versatile wardrobe, and women's straight leg jeans are the perfect foundation for creating stylish looks that work both now and later. 
With their timeless appeal and adaptability, straight leg jeans are a must-have for every fashion-conscious woman. In this article, we'll explore the transitional styles of women's straight leg jeans that will keep you looking chic as the seasons change.
How to Choose Women's Straight Leg Jeans that are Perfect for Every Occasion?
Women's straight leg jeans are a versatile and universally flattering fashion choice that can seamlessly transition from casual to formal occasions. Here are essential tips for selecting the perfect pair of straight leg jeans:
Choose the Right Wash
Your choice of wash plays a significant role in the formality of your jeans. Darker washes lend themselves to more dressed-up looks, while lighter washes are great for casual outings.
Nail the Fit
The fit is crucial. Your straight leg jeans should hug your waist and hips comfortably and then fall straight down. Avoid overly tight or baggy options.
Consider Length
Opt for a length that complements your body type and the event. Longer lengths work well for dressier occasions, while cropped styles are great for casual wear.
Accessorize Thoughtfully
Elevate your look with the right accessories. Belts, scarves, and jewellery can make or break an outfit. Choose accessories that harmonise with your outfit and the formality of the occasion.
Outfit Ideas:
– Casual
Combine your straight leg jeans with a simple t-shirt or tank top, and finish the look with sneakers or sandals.
– Dressed-up
Pair your jeans with a stylish blouse or sweater and elevate your look with heels or boots.
– Work-Ready 
Incorporate a blazer or cardigan and opt for flats or pumps for a professional yet comfortable outfit.
– Night Out
Opt for a chic bodysuit or crop top to go with your straight leg jeans and complete the look with heels or boots.
Remember, you can experiment freely with washes, fits, and lengths to discover what flatters you the most. Keep in mind the following factors while searching for the perfect pair of women's straight leg jeans:
Embrace Your Body Type
Tailor your choice to accentuate your best features. Hourglass figures can emphasise their waistline, while pear-shaped figures should opt for balanced styles.
Personal Style Matters
Whether you prefer classic or trendy looks, find straight leg jeans that resonate with your fashion preferences.
Don't hesitate to Experiment
There are no rigid fashion rules. Feel free to experiment with various styles to discover your signature look.
With these tips, you can confidently choose women's straight leg jeans for any occasion, ensuring you always look and feel your best.
Best-Rated Flattering and Stylish Options for Women's Straight Leg Jeans of 2023
Dreamsculpt Crop Jeans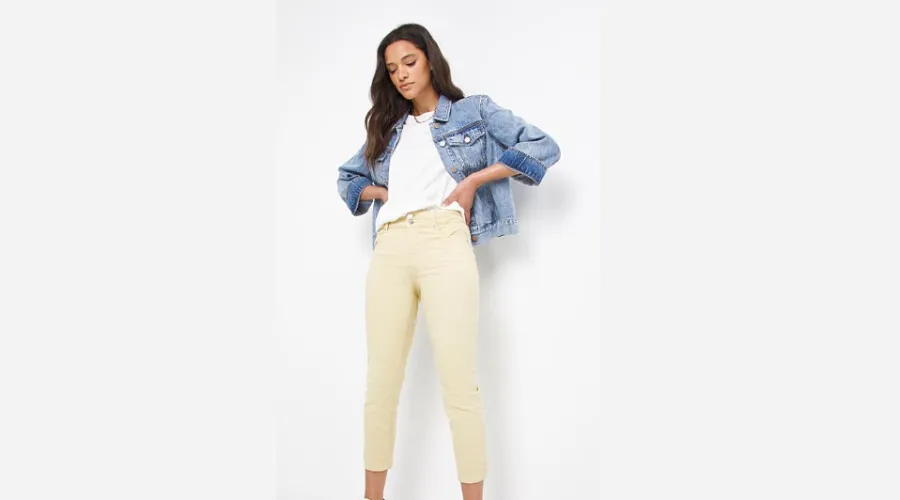 Introducing our all-new must-have, the Dream Sculpt Jeans. These premium jeans are engineered with innovative design to accentuate your natural curves and provide a flattering fit. The intelligent seaming defines and uplifts in all the right areas. With a high-waisted fit and concealed tummy panel, they not only offer a sleek look but also provide support. Crafted from premium stretch denim, these jeans combine comfort and style effortlessly. Their cropped, straight leg jeans for women add a fashionable touch to your wardrobe.
Also Read : Check Out The Best Pair Of Levis Black Jeans For Men.
---
  2. Magisculpt Grey Straight Leg Jeans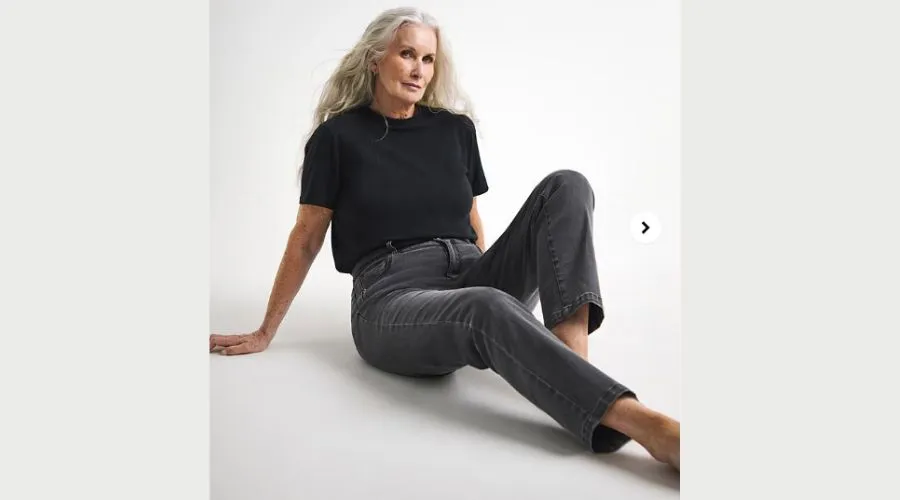 Experience the latest and enhanced Magisculpt denim collection designed for the season. These straight-leg jeans incorporate intelligent seaming to contour and enhance your rear while concealing a Magisculpt panel that flattens your tummy. Enjoy the flattering fit and confidence-boosting curves that will make you look and feel incredible!
Also Read : Check Out The Best Pair Of Levis Black Jeans For Men.
---
  3. 24/7 Mid Blue Straight Leg Jean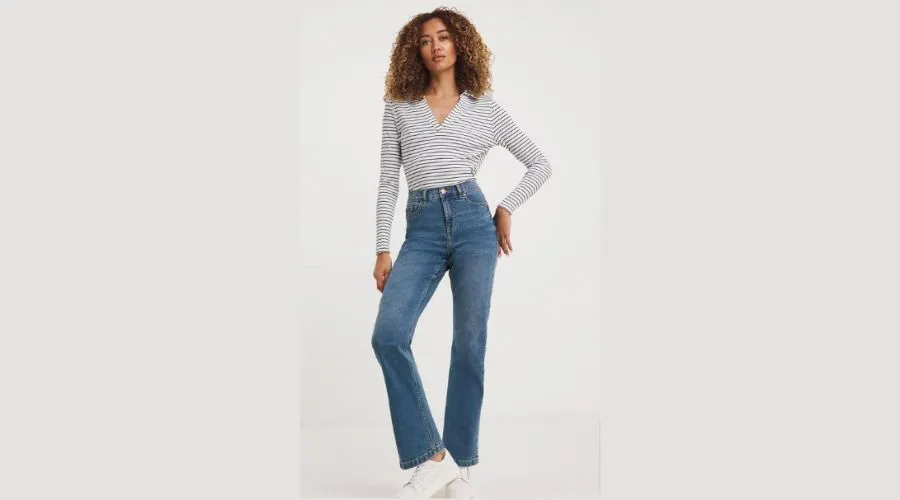 Introducing our enhanced 24/7 straight leg jeans, now with an improved fit. These everyday jeans have been reimagined for the season, offering updated washes and a new fabric with enhanced stretch and flexibility. Whether it's a casual day or a night out, these straight leg jeans provide all-day comfort and style. They feature hidden back waist elastication and a clever tummy tuck pocketing detail for the utmost comfort and fit.
Also Read : Check Out The Best Pair Of Levis Black Jeans For Men.
---
Conclusion
JD Williams is your go-to destination for a premium and fashionable range of clothing, including women's straight leg jeans that effortlessly bridge the gap between seasons. With the right pair of black straight leg jeans for women, you can confidently embrace the changing weather while maintaining your signature style. 
Explore the latest collection at JD Williams and make the most of your fall fashion. Visit their online store today to get the best deals on your favourite piece of clothing. Furthermore, if you want to read more such informative and interesting content, check out our website Savewithnerds.
FAQs