Bricks are commonly employed in commercial, industrial, and residential buildings because they are long-lasting, sturdy, and reasonably fireproof materials that can withstand heat. However, even for modest masonry jobs like erecting an outdoor grill station, creating supports for a garden seat, or installing a simple brick mailbox stand, the quality of brick may make all the difference. Various types of bricks, from clay bricks to engineering bricks, help in building projects. It is critical to educate yourself on which type is ideal for your current or future projects and how to discern the difference between these seven types of brick. Moreover, you can get the best deals on bricks on the official Dunelm website.
.
List of Different Types of Bricks
There are multiple types of bricks available in the market that you can purchase for your next building project. Whether engineering bricks or simple clay bricks, we at Savewithnerds have made a list of different types of bricks. The list of the different types of bricks is as follows:
1. Sun-Dried Clay Bricks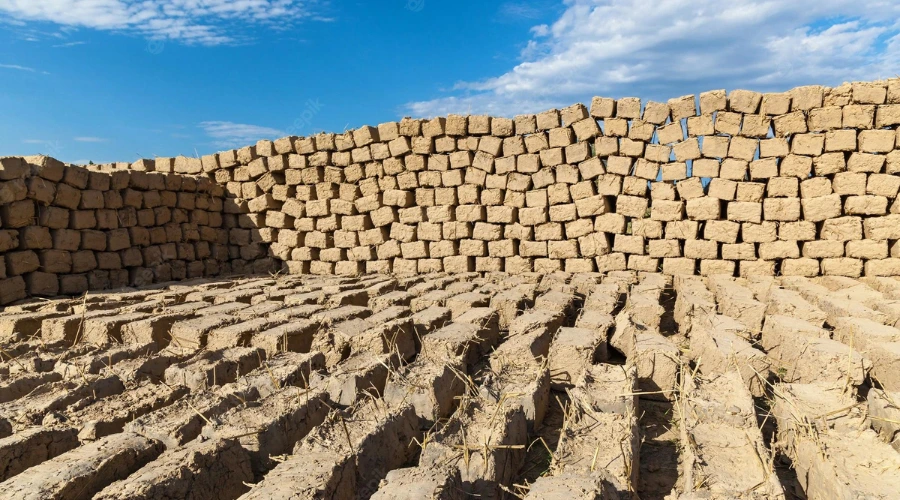 Some people who believe in self-performing tasks may opt to create these basic sun-dried clay bricks, utilized since 7,000 BC in southern Turkey and the modern-day Palestinian city of Jericho. The bricks are made of loamy soil, water, and straw, with the addition of manure, clay, or sand to increase strength and avoid cracking. It would help if you put the mixture into molds, which you must place in a dry position away from the rain. When the bricks are dry, take them from the mold and use them for temporary masonry projects. DIYers should remember that because these are the weakest and least lasting brick varieties, they should never act as load-bearing supports or foundations.
---
2. Concrete Bricks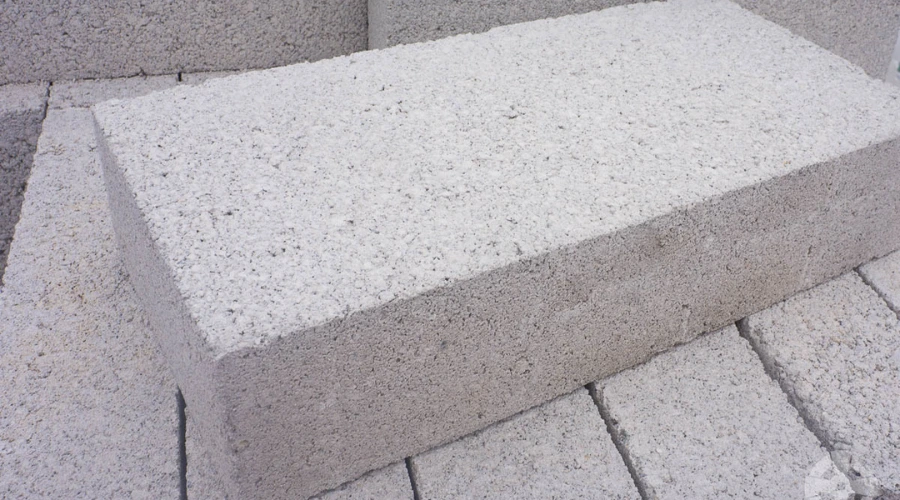 These solid concrete bricks are typically for internal brickwork or to build facades and fences. Concrete pours into specialized molds, which allows producers to construct a wide range of sizes and forms. Many folks can locate these bricks at a local hardware shop or masonry supply. These concrete bricks may be made on-site by professionals using a conventional mix of one part cement, two parts sand, and four parts aggregates. If concrete bricks are for foundations, choose a more substantial version with an altered formula of one part cement, three parts sand, and six parts aggregates. Moreover, concrete bricks are standard for facades, interior brickworks, and outdoor walls built on building sites by skilled masons, reducing shipping time and costs for big construction projects.
Also read : What, Why, How and Whereabouts of Different Types of Cement Used in Constructions
---
3. Burnt Clay Bricks
Because they are the most prevalent brick in modern buildings, burnt clay bricks are also known as standard bricks. These bricks are for several functions, including columns, walls, and foundations. When constructing walls, burnt clay bricks must be plastered or rendered with mortar to increase their strength, water resistance, and insulating capabilities. Based on quality, there are four different class levels.  Fourth-class bricks have been over-burned, are uneven in shape, and are frequently broken down for use as aggregate. Third-class bricks are of inferior quality and should only help make temporary buildings. Second-class bricks are of moderate quality, despite their uneven form, rough surface, and potential for hair-thin fractures. The best-burned clay brick classification is first-class bricks. These premium bricks have a consistent format, a smooth surface, and excellent durability and strength.
---
4. Sand Lime Bricks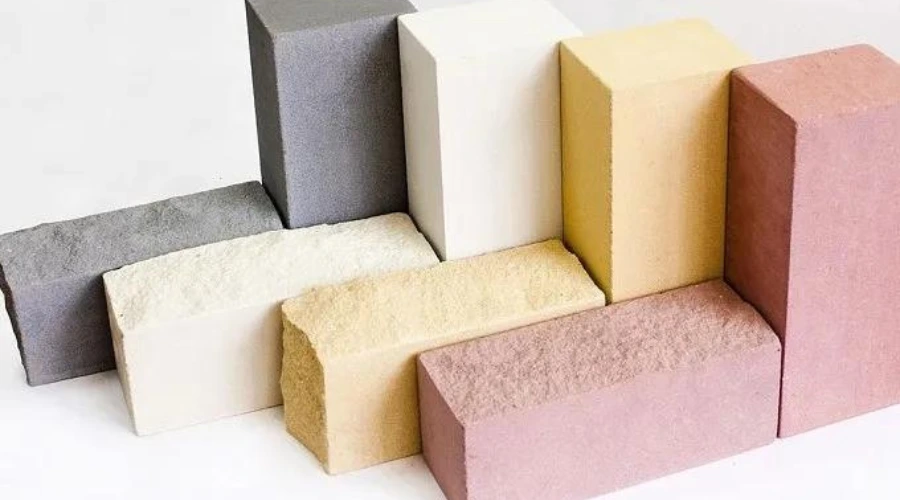 Sand lime bricks have high compressive strength and are commonly used for load-bearing walls in houses and multi-story buildings because they comprise a mixture of sand, lime, and perhaps a color pigment to vary the final appearance of the brick. This brick does not need a large amount of mortar plaster, saving time and money on a project. Sand lime bricks form by accelerating the chemical reaction with heat and pressure, resulting in smooth, uniform surfaces that are perfect for construction projects. Because sound has difficulty traveling through the thick sand lime composition, these bricks are also commonly used as acoustic insulation.
---
5. Engineering Bricks
As the name suggests, engineering bricks are a favorite of structural engineers because of their high compressive strength and density, ideal qualities for use as load-bearing materials. Engineering bricks also have a low absorption capacity, meaning they cannot absorb a significant amount of moisture, which helps ensure that the bricks don't crack, crumble, or leak.
The low porosity has the added benefit of making these engineering bricks more resistant to chemicals that might otherwise seep into masonry materials, corroding them from the inside. Due to their impressive strength, density, chemical resistance, and water resistance, these engineering bricks regularly help to make basement foundations, sewers, maintenance holes, and retaining walls. They are also available as blue engineering bricks and red engineering bricks.
Also read : Everything You Need To Know About CLS Timber!
---
6. Fly Ash Bricks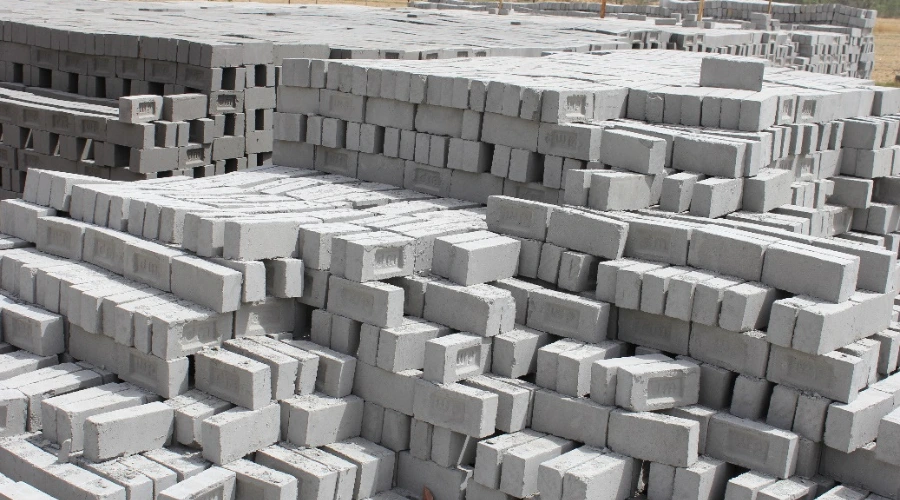 Unlike engineering bricks, fly ash is a byproduct of coal-fired power stations that contains hazardous elements such as mercury, arsenic, anthracene, and chromium. Fly ash bricks, which comprise class C or class F fly ash, quicklime, cement, aluminum powder, gypsum, and water, assist in reusing and limit the number of harmful metals discharged into the environment. Because they form in a machine mold, they have a more consistent shape than certain bricks.
Because of their high compressive strength and low water absorption rate, these bricks are a great alternative to burnt clay bricks. However, the endurance of fly ash bricks declines with size, resulting in cracks and fractures in fly ash slabs. As a result, fly ash bricks are often available in smaller sizes.
Also read : How To Use Timber Deckboards For Balcony?
---
Conclusion
These are the different types of bricks, from clay to engineering bricks. Moreover, you can check out the official Savewithnerds website for more such articles.
FAQ's