Hair spray is truly your hair's best friend when it comes to achieving and maintaining the perfect hairstyle. From providing essential hold and control to adding volume, taming frizz, and enhancing shine, hair spray plays a pivotal role in elevating your hair game. Whether you're battling humidity, aiming for a sleek and polished look, or crafting intricate updos, hair spray rises to the occasion, making sure your hair stays fabulous from morning to night. 
Benefits of hair spray
Hold and Control: 
Hair spray is primarily known for its ability to give hold and control to your hairstyle. It helps keep your hair in place, ensuring that your carefully crafted look stays intact throughout the day or evening. 
Volume and Texture: 
Many hair sprays are designed to add volume and texture to your hair. By spraying at the roots and teasing your hair, you can achieve a fuller, more voluminous appearance, making your hair appear thicker and more dynamic.
Frizz Control: 
Hair spray contains ingredients that can help control frizz by sealing the hair cuticles and preventing moisture from causing unwanted flyaways. This is particularly useful on humid or rainy days when frizz is more likely to occur.
Longevity: 
Hair spray extends the lifespan of your hairstyle. By providing a secure hold, it reduces the need for constant touch-ups, allowing your look to stay fresh and well-defined for longer periods.
Versatility: 
There are various types of hair sprays available to cater to different styling needs. You can find light-hold sprays for a more natural look, medium-hold sprays for added control, and strong-hold sprays for intricate or updo styles. Additionally, there are specialized sprays for heat protection, color protection, and more. 
Which hair spray is best?
The best hair spray for you depends on your hair type, styling needs, and personal preferences. Here are some popular types of hair spray and their ideal uses:
1.  Hairspray Taft Power Invisible fixation Megafixation 5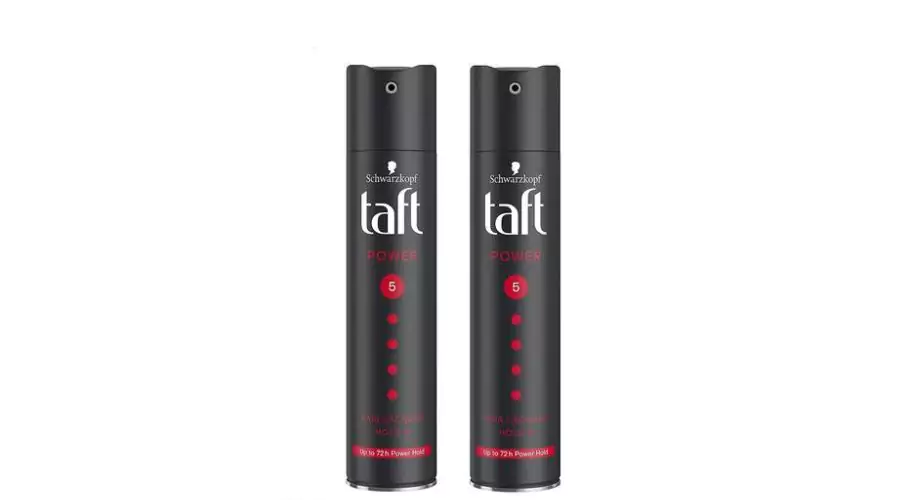 Taft Power Invisible Fixation Megafixation 5 offers an impressive solution for achieving mega-hold in your hairstyle without the drawbacks of heaviness or excessive stickiness. This invisible fixation spray is designed to work its magic by locking your hairstyle firmly in place for a whopping 24 hours. Not only does it deliver steadfast hold, but it also acts as a shield, protecting your hair from the elements, be it the wind, moisture, or dry air.
---
2. Masil 15 Salon Perfect Hair Fixer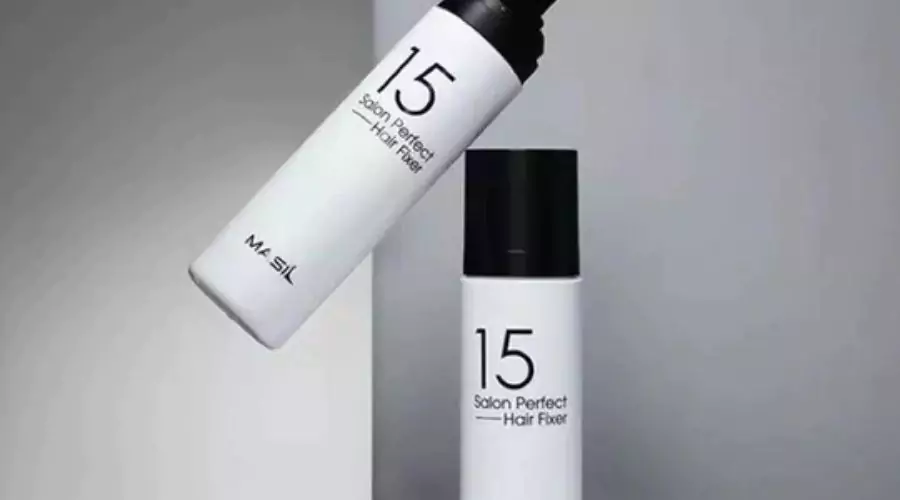 Masil 15 Salon Perfect Hair Fixer is your go-to solution for achieving a high level of hair fixation without the common issues of heaviness and stickiness. This spray-fixer excels at preserving the natural elasticity and bounce of your hair while offering steadfast hold. Ideal for securing voluminous styles or adding accents during intricate hair modeling, it provides a protective shield against external factors that can harm your hair. What sets this fixer apart is its ability to deliver a natural shine, ensuring your hair looks radiant and healthy. 
3. Hairspray Syoss Ceramide Complex fixation 5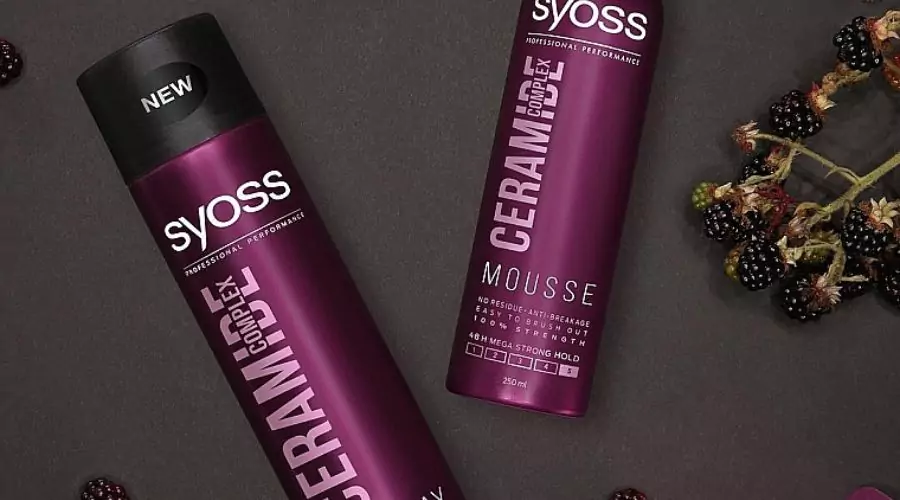 Discover the ultimate in hair fixation with Syoss Ceramide Complex Fixation 5 hairspray. This professional-grade varnish has a unique formula enriched with ceramides that not only penetrate deep into the hair but also work to smooth the hair scales and fortify the hair shaft. The result is not only an intense and long-lasting hold but also a vibrant, natural shine that enhances your hairstyle. With the added benefit of panthenol, it effectively regulates moisture levels within the hair cells, maintaining hair health.
---
4. Wella Wellaflex super strong hold hairspray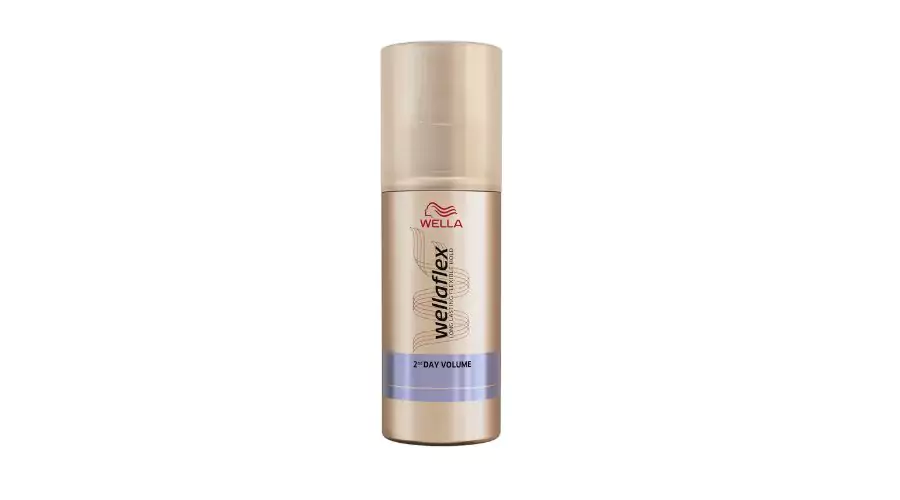 Are you torn between achieving a perfectly fixed hairstyle and maintaining the relaxed, natural shine of your hair? Look no further than Wella's Wellaflex Super Strong Hold Hairspray. This innovative hairspray features flexible fixation technology, offering you the best of both worlds. With the application of this varnish, your curls will radiate with a natural tint and enhanced color vibrancy, all while allowing you to create and maintain a flawless hairstyle with a super strong hold for the entire day. 
---
5. Schwarzkopf Professional Professionnelle Laque Super Strong Hold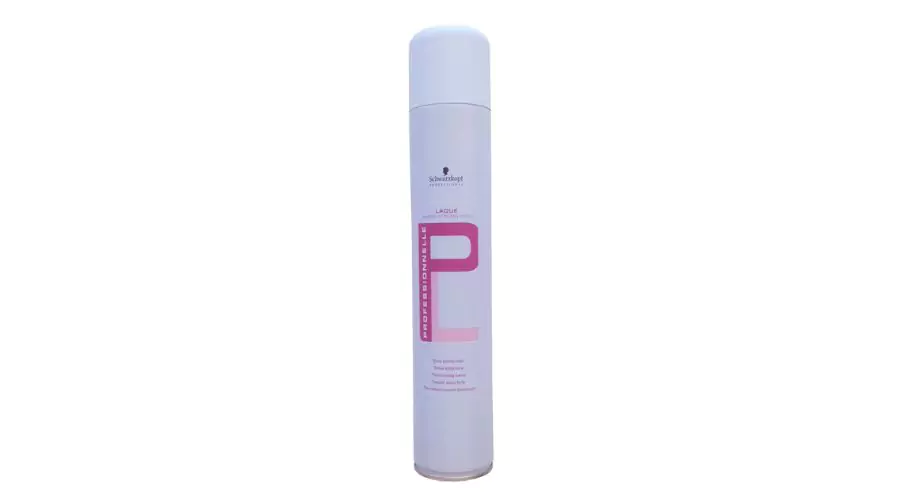 Schwarzkopf Professional Professionnelle Laque Super Strong Hold offers an exceptional solution for maintaining flawless and intricate hairstyles over an extended period.  Additionally, it imparts a natural, subtle shine to your hair, adding an extra touch of elegance to your impeccable style. This super strong-hold hair spray is your trusted ally in achieving and maintaining your desired look with ease and sophistication.
---
Is It OK to use hairspray every day?
Using hairspray every day is generally safe if done in moderation and with the right type of hairspray. 
Choose a Light-Hold Option: If you plan to use hairspray daily, opt for a light-hold hairspray. This type of hairspray is more flexible and less likely to cause stiffness or residue buildup.

Limit Overuse: Even with a light-hold hairspray, it's essential to avoid excessive use. Overusing hairspray can lead to a buildup of product on your hair, making it feel stiff and dull.

Take Breaks: Occasionally give your hair a break from hairspray to allow it to breathe and recover. On days when you don't require hold or styling, skip the hairspray altogether.

Use Heat Protectants: If you use heat styling tools regularly, it's a good idea to use a heat protectant spray with hairspray to shield your hair from heat damage.
What can I use instead of hairspray for my hair?
Hair Gel: Hair gel provides hold and control similar to hair spray. It can be used to style your hair and keep it in place. 

Mousse: Mousse is a lightweight foam product that adds volume, and texture, and holds your hair.

Hair Wax or Pomade: These products offer a matte finish and are excellent for achieving a structured, textured look. 

Hair Cream: Hair cream is a versatile option for adding light hold and reducing frizz. It's ideal for those seeking a more natural and relaxed hairstyle.

Dry Shampoo: Dry shampoo can be used to refresh and add volume to your hair between washes.

Curling Iron or Straightener: Depending on your desired look, you can use heated styling tools like curling irons or straighteners to shape your hair without the need for hairspray.
Conclusion
When it comes to hair styling, there's a trusty sidekick that often goes unnoticed but plays a pivotal role in achieving the perfect look: hair spray from Eva. This unassuming beauty product has been a staple in the world of haircare for decades. It extends the lifespan of your carefully crafted styles, offers protection against the elements, and even acts as a versatile tool for texturizing and shaping your hair. For more information, visit Savewithnerds.
FAQs