When it comes to achieving a flawless eyeliner look, the choice of eye liner type plays a pivotal role. Eyeliner comes in various forms, each with its unique advantages and applications. Pencil eyeliners are fantastic for beginners and those seeking a soft, smudged look. Liquid eyeliners, on the other hand, provide sharp, bold lines with long-lasting results. Gel eyeliners combine the best of both worlds, offering the precision of a liquid with the ease of application of a pencil. The key to choosing the right eye liner lies in your desired style, skill level, and the occasion. Whether you opt for the control of pencils, the precision of liquids, or the versatility of gels, each type has the potential to deliver a flawless finish that enhances your eyes and elevates your overall look. 
Types of Eye liners:
Pencil Eyeliner: 
Pencil eyeliners are the most common and versatile type. They come in pencil form and are usually made of wax and pigment. Pencil eye liners are easy to control, making them suitable for beginners. They can create both soft, smudged lines and precise, defined lines.
Liquid Eyeliner: 
Liquid eyeliners are known for their intense, sharp lines and long-lasting formulas. They typically come with a fine brush or felt-tip applicator for precision. Liquid eyeliners are ideal for creating bold and dramatic looks, including winged eyeliner styles.
Gel Eyeliner: 
Gel eyeliners come in pots or jars and are applied using an eyeliner brush. They offer the precision of liquid liners and the smoothness of pencil liners. Gel eyeliners are highly pigmented and are chosen for creating sharp, well-defined lines. They are also suitable for smudging to achieve smoky eye effects.
Kohl Eyeliner: 
Kohl eyeliners are soft and creamy, making them perfect for creating smudged and smoky eye looks. They are often used on the waterline and can be easily blended. Kohl eyeliners come in pencil form and are known for their rich pigmentation.
Pen Eyeliner: 
Pen eyeliners are a type of liquid eye liner but come in a pen-like form. They are known for their convenience and ease of use, making them suitable for those new to liquid eyeliner applications. Pen eyeliners are great for creating precise lines.
The best eyeliners available on EVA:
1. Eyeliner Patricia Ledo Fine Liner Thin line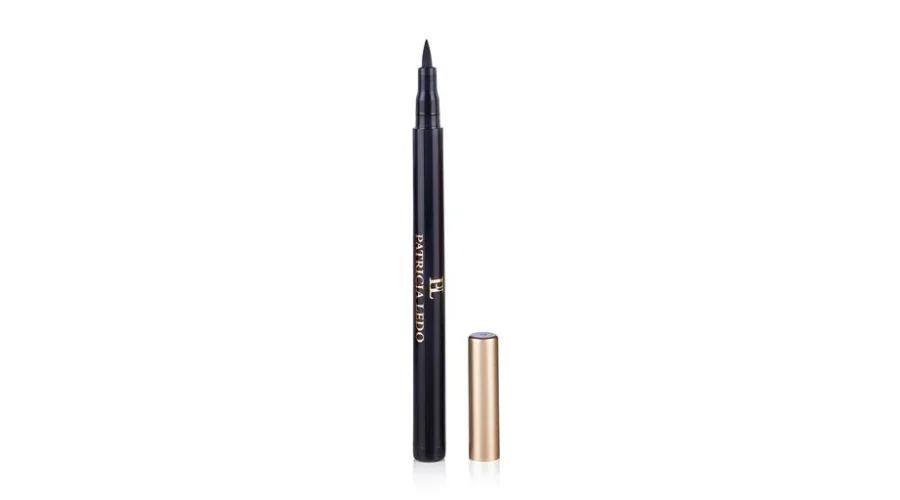 This Patricia Ledo Fine pen eye liner is a beauty secret known for its exceptional qualities. Its delicate texture lets you apply it smoothly and evenly in a thin layer. The smudge-proof formula ensures that it remains impeccably neat from early morning to late evening. This eyeliner has intense pigmentation, allowing you to achieve depth and vibrant color saturation. With its thin and ergonomic applicator, it provides precise control, enabling you to effortlessly create either dramatic wide lines or subtle, thin arrows in a matter of seconds.
---
2. Maybelline Eye Studio Lasting Drama Gel Eyeliner
The Maybelline Eye Studio Lasting Drama Gel Eye liner offers a fantastic alternative to traditional eyeliners, making it a breeze even for those transitioning from pencil to classic liquid eyeliner. Its versatile applicator allows you to effortlessly create lines of varying thicknesses and perform intricate shading for the most unique and captivating eye looks. The jar's design ensures you get just the right amount of product on your eyelids, minimizing waste and mess. Thanks to its gel formula and remarkable 24-hour durability, your makeup stays flawlessly in place, never smudging or fading.
---
3. Liquid matte eyeliner L'Oreal Paris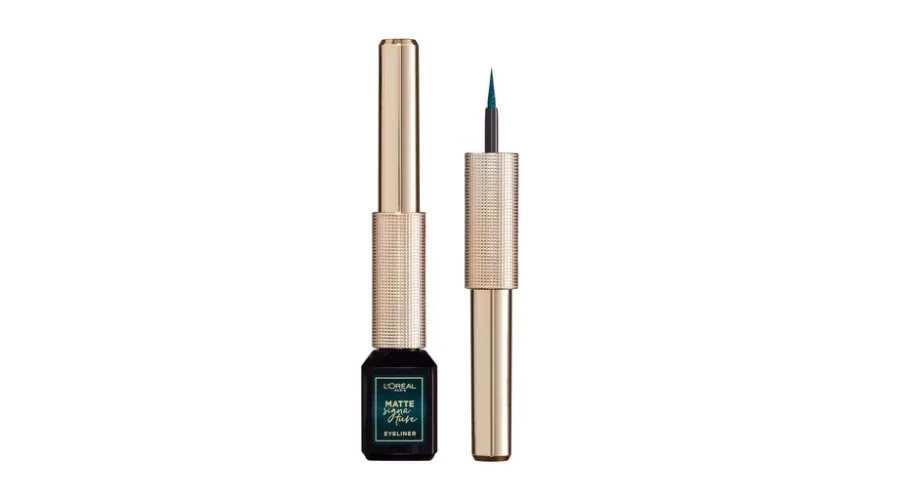 L'Oreal Paris Matte Signature Eyeliner is a makeup essential that offers precision and reliability. Its convenient liner brush allows for the effortless application of ultra-thin lines, ensuring your eyeliner game is on point. What sets it apart is its quick-drying formula, which creates a stunning matte effect for your eyeliner, delivering bright and saturated pigmentation that instantly elevates your eyes. This eyeliner is the definition of waterproof, maintaining its impeccable look throughout the day.
---
4. NYX Professional Makeup Epic Ink Liner
NYX Professional Makeup Epic Ink Liner is your ticket to creating mesmerizing eye makeup that captivates. This eye liner has a waterproof base, ensuring your look remains intact regardless of the elements. The ultra-black color adds intensity and allure to your eyes, making them impossible to ignore. What truly sets it apart is the thin and flexible applicator designed for precision. Its felt-tip pen format, complete with a thin, elastic tip, allows you to effortlessly craft clear and precise lines on the first attempt.
---
5. Permanent gel eyeliner Ninelle Energia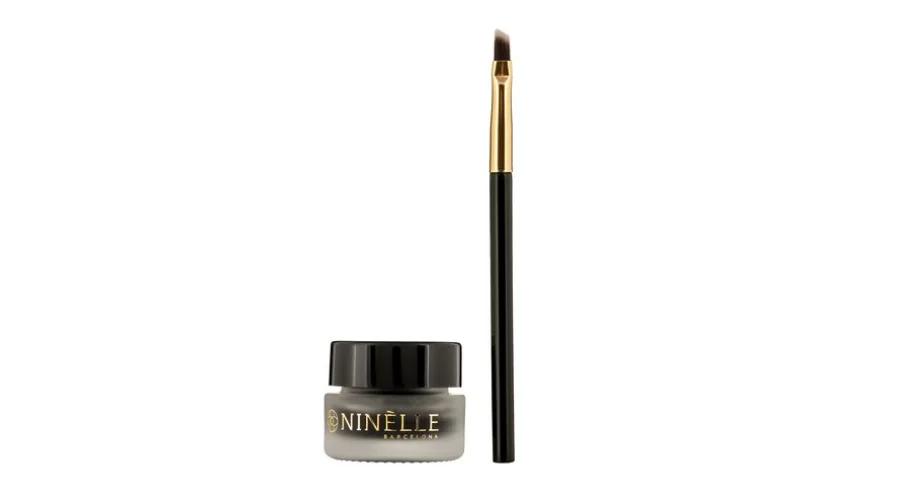 Ninelle Energia Permanent Gel Eye liner is a makeup game-changer that offers high-quality performance. With its rich pigment content and deep black shade, it delivers intense color that lasts throughout the day. The eyeliner provides an even distribution and easy shading, ensuring a seamless application process. Its deep black color is a versatile choice, suitable for both everyday and evening eye makeup. With the included handy brush in the kit, you have the freedom to create eyeliner styles of any shape and thickness with ease.
---
6. Focallure Stay Max Smooth Eyeliner & Eyebrow Gel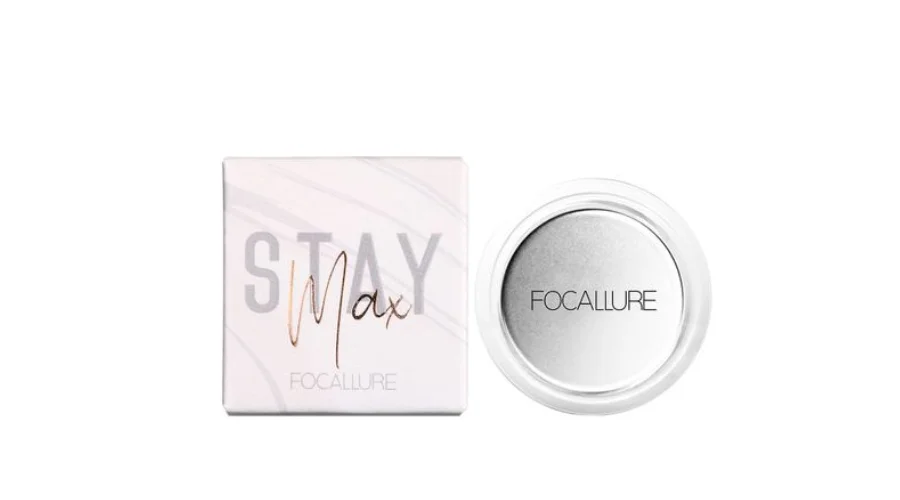 Focallure Stay Max Smooth Eye liner & Eyebrow Gel is a must-have in your makeup arsenal. Its creamy consistency makes the application a breeze, ensuring maximum comfort during use. With a high concentration of pigments, it delivers a vibrant shade that enhances your eyes' allure. What sets it apart is its exceptional resistance, particularly against moisture and sweat, ensuring your makeup stays flawless throughout the day.
---
Conclusion
The choice of eye liner type depends on your desired look, skill level, and personal preferences. Experimenting with different types of eyeliners from EVA can help you discover the one that works best for your eyeliner style and needs. Whether you're aiming for elegance, drama, or creativity, mastering the art of eyeliner is a rewarding journey. For more information, visit Savewithnerds.
FAQs