As the winter months are closing upon us, it's time to stock up on the essentials – boots! Women's Chelsea boots are the perfect solution to cold winter days when you need something to keep your feet happy and warm but also stylish. It's no secret that they are a wardrobe staple because of their versatile traits. If you are also prepping to boot up for the winter season, then JD Williams has the perfect selection for you. JD Williams is known to stay up to date with all the fashion trends. This means you have to check out their selection of women's Chelsea boots before they go out of stock. In this blog, we are going to share some stylish options from their collection and show you how to take care of them so that they last long!.
Step Into Style With 5 Women's Chelsea Boots on JD Williams
1. Heavenly Feet Rolo Chelsea Boot E Fit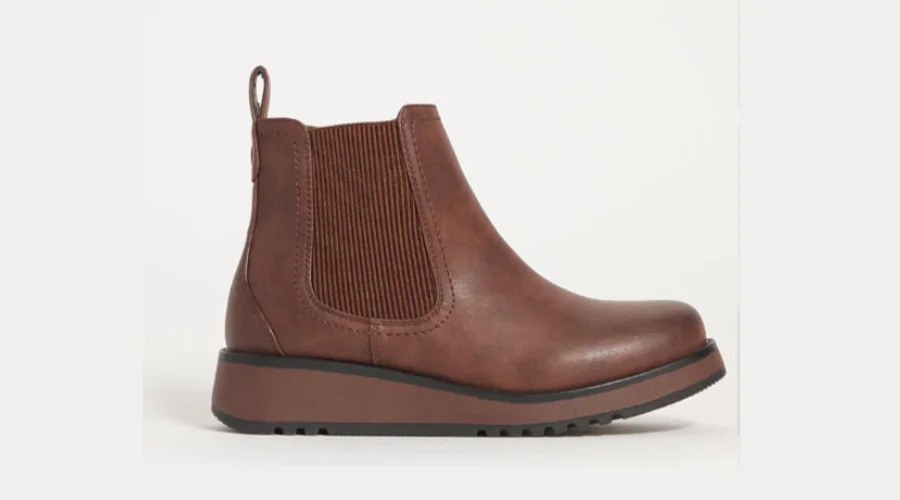 The first pair on our curated list of women's Chelsea boots is the Heavenly Feet Rolo Chelsea Boot E Fit. These statement boots come in a rich brown colour and add warmth to your winter wardrobe! Their versatility makes it easy to style and pair them with various outfits for different occasions. Their E Fit means that these boots have been meticulously designed for comfort. Also, the elasticated side gusset and inside zip make it easy to wear. So no more wrestling with your boots when you are running late. Your feet will thank you for the support they receive, making them perfect for long days on your feet.
---
2. Cushion Walk Chelsea Boot EEE Fit
If you want a pair that is roomy but fit, you need to check out the Cushion Walk Chelsea Boot in EEE Fit. Those who prefer black over other colours will love these black Chelsea boots for women. It's only fair to take advantage of this shade and pair it with both formal and casual wear. These boots are also light and airy and stylish – the list goes on! Slipping into them is easy and effortless. The snug and accommodating shoes will provide you with day comfort, even during odd hours. Lastly, the special EEE Fit will ensure that you have all the space you need without compromising on style.
Also read : Styling Men's Formal Shirts- Your Everyday Wardrobe Essentials!
---
3. Astoria Leather Classic Buckle Chelsea Boots Ex Wide Fit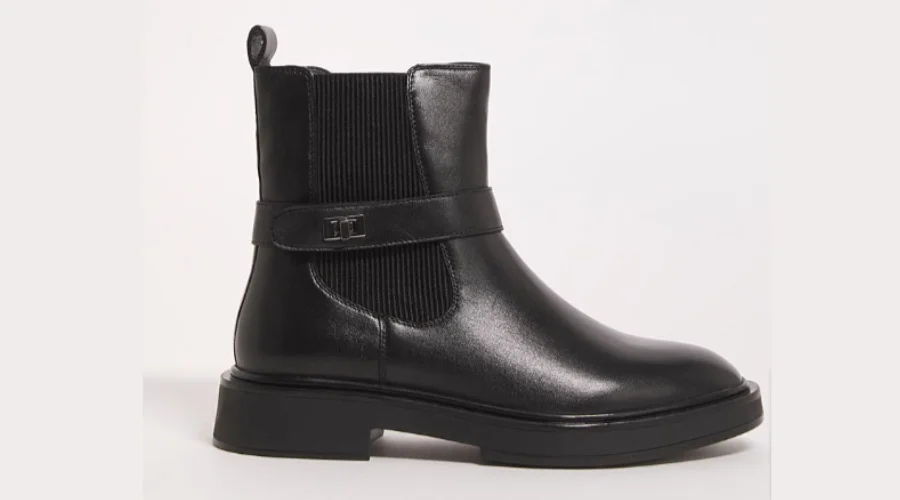 Introducing the Astoria Leather Classic Buckle Chelsea Boots in Ex Wide Fit. The name is a mouthful, but its lightweight design makes up for it. Crafted from supple black leather, the finishing look is nothing short of luxurious. The stylish buckle is another charming detail that surely catches the attention of onlookers. If you have been looking for women's Chelsea boots that will help you make a statement, then this is the pair you need in your fashion armour. Not to forget the Ex Wide Fit that provides ample space for your feet. No more feeling agitated or confined in tight-fitted boots. These boots make sure you can experience both style and comfort without sacrificing one of them.
---
4. Heavenly Feet Mirage Lightweight Chelsea Boot EEE Fit
These chocolate brown Chelsea boots for women are a testament to the brand's commitment to fashion and functionality. The rich brown colour is both eye-catching and versatile, complementing various outfits with ease. What truly sets these boots apart is their lightweight design, making them the ideal choice for busy days. You can stay comfortable and stylish no matter where your day takes you.
Also read : Trendy Collection Of Women's Jeans To Shop This Season
---
5. Rieker Nula Womens Chelsea Boots
Last on our list is the Rieker Nula Women's Chelsea Boots. These boots are crafted to offer a touch of sophistication, as they seamlessly blend classic style with modern durability.
From a casual gathering to a formal event, you can rock any look and occasion in these women's Chelsea boots. Make them your go-to choice for an elegant look that can withstand the tears and wear of everyday life. Rieker has created a fashion-forward solution for women who demand both style and substance from their footwear.
Also read : Top Nike Lebron Shoes For Seamless Styling And Comfort!
---
How to Care for Your Women's Chelsea Boots from JD Williams
Women's Chelsea boots are designed to be durable and are supposed to last a couple of years. However, maintaining their best appearance does involve some care. Here are a few tips you can employ to take care of your women's Chelsea boots:
Clean them regularly. Just wiping them on a daily basis will make a huge difference. You can use a brush to get the dirt out from all the corners. You can also use a leather cleaner to condition the leather to keep it looking its best.

Protect them from water. It's impossible to avoid water throughout the day. One thing you can do is use a water protection spray. This will help to keep the leather from getting wet and damaged.

Store them properly. When you're not wearing your Chelsea boots, it can be easy to ignore them. But that's also how most boots get damaged. When not using your women's Chelsea boots, store them in a cool, dry place.
Conclusion
JD Williams is the perfect place to shop for women's Chelsea boots. All of their products are known to be durable and stylish, without compromising one for the other. However, maintaining their best appearance does involve some care. Our curated list highlighted just a few of the popular options available on JD Williams. Browse through their official website to view more such products, including pull on Chelsea boots for women. If you found this blog helpful, enjoy more such content on Savewithnerds.
FAQs