Every bathroom with a bathtub or a tiled bathing area requires a shower curtain that separates the bathroom from the toilet, giving the user more privacy while preventing water from the shower from flowing all over the tiled floor. Even bathrooms with clear shower cabinets require a curtain for privacy and beauty. Thus, after deciding between a bathtub and a shower cabinet, you must study the numerous types of Walmart Shower Curtains and select which one best suits your needs. In terms of material and style, you can distinguish between the vast varieties of bathroom curtains available. However, before determining the best Walmart shower curtain, you can check the best deals and offers on the official Walmart website.
Different Types of Shower Curtain Materials
Because bathrooms are prone to moisture, only a few materials are appropriate for the ideal shower curtain. Some of these examples are as follows:
1. Cotton Shower Curtains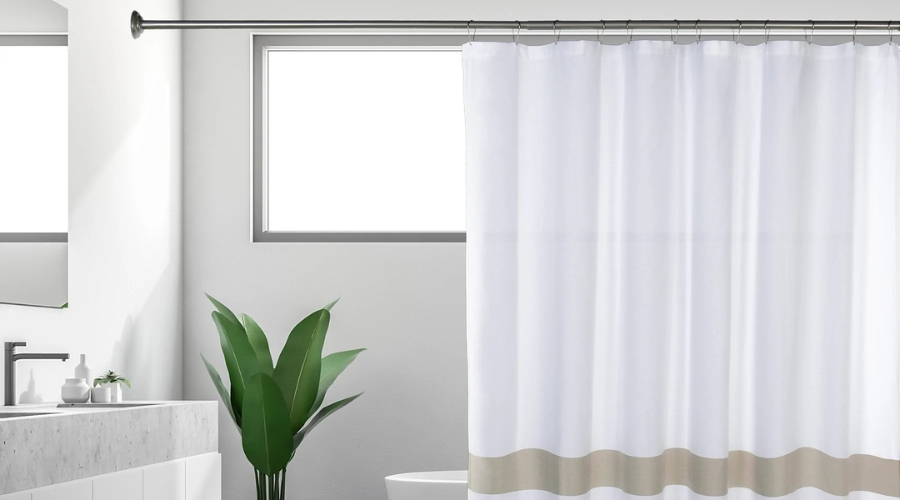 Cotton Walmart shower curtains are popular in bathrooms ranging from warmer, traditional bathrooms with a welcoming and soft touch to edgier, modern bathrooms because they are easy to clean and maintain over time. Cotton materials also allow experimentation with patterns, colours, and designs, such as floral prints, solid geometric motifs, and vivid colours. The pastel colours and self-embossed fabrics add a charming and elegant touch to the bathroom. 
The major disadvantage of hanging cotton curtains in the bathroom is that the material absorbs a lot of moisture from the shower and becomes prone to mould and mildew. To make a cotton curtain survive longer, line it with vinyl or microfibre on the side facing the tub so that the fabric remains away from water. Furthermore, try washing the curtain regularly to keep it from becoming a breeding ground for mould.
---
2. Vinyl Shower Curtains
If you don't have time to wash your bathroom curtains every few days, consider vinyl shower curtains as the next best option. Vinyl is a low-maintenance material that is entirely water-resistant due to its synthetic construction. It is simple to clean with water and a cloth and lightweight. These Walmart shower curtains are available in various patterns, colours, and designs, allowing you to match them effortlessly to your bathroom's decor and colour scheme.
Furthermore, vinyl curtains are pretty opaque and do not require a lining; however, if you pick a curtain that is a lighter colour and seems transparent due to the arrangement of light fixtures and windows in your bathroom, you may want to add one. When it comes to vinyl, PVC (polyvinyl chloride) is the most readily accessible kind, but because it is a chlorinated vinyl, it may be exceedingly poisonous. In contrast, most Pakistani retailers now carry shower curtains manufactured of PEVA (polyethene vinyl acetate), a non-chlorinated vinyl that is a healthier alternative to PVC.
---
3. Microfibre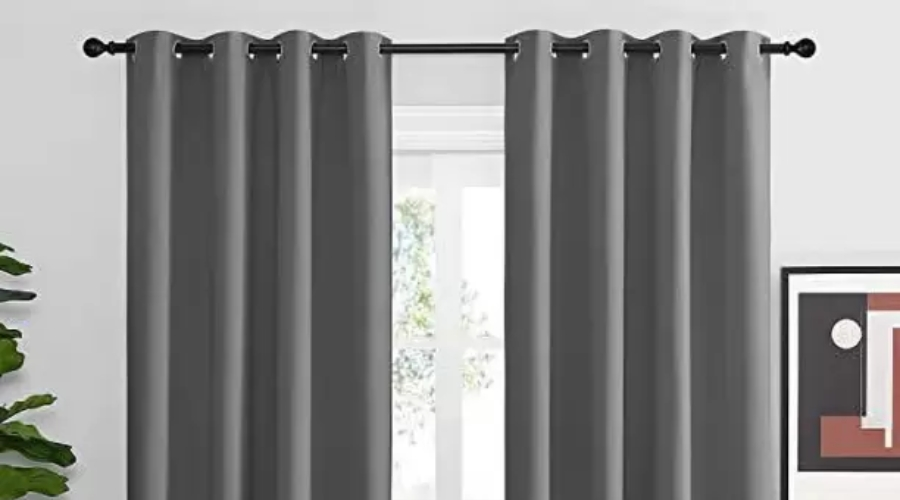 Another popular fabric for shower curtains in Pakistan is microfibre, sometimes known as polyester. This material, which is heavier than vinyl but just as water-resistant, may become wet. Still, the water evaporates fast, especially in well-ventilated bathrooms, keeping mould and mildew at bay. Polyester Walmart shower curtains frequently fasten at the bottom with weights or magnets, which explains the extra importance but makes them ideal for tubs where the shower pressure is high and pushes the curtain away or when an exhaust fan blows the curtain around, soaking the entire bathroom. 
Cleaning microfiber shower curtains are straightforward because you can wash them regularly in the washing machine or by hand. However, because these are the heaviest shower curtain kinds, ensure that the curtain rod is solid and sturdy enough to take the increased weight or adjust/replacements accordingly.
---
List of the Best Walmart Shower Curtains
There are multiple Walmart Shower Curtains available in the market. However, selecting one from the many Walmart shower curtains can sometimes be challenging. Moreover, we at Savewithnerds have curated a list of the best Walmart shower curtains to make shopping easier. The list of the best Walmart shower curtains is as follows:
1. LiBa 8G Shower Curtain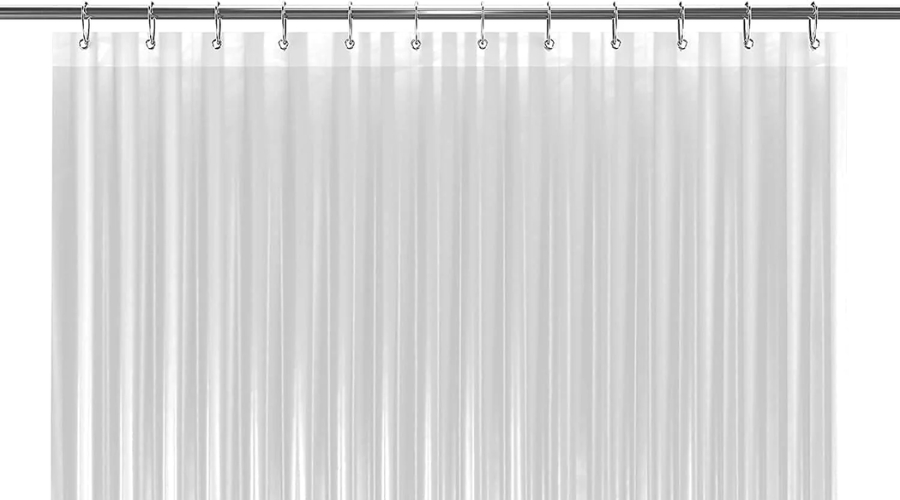 Water quickly rolls off the surface of this very smooth speciality-made shower liner, keeping your bathroom dry and clean. With three classic colour variations, you can use it as a stand-alone curtain for a bright and airy ambience or pair it with your favourite fabric shower curtain. The Liba shower liner, measuring 72″ x 72″, fits any standard-size shower or tub, whether you have a straight or curved shower rod! Three strong magnets at the bottom hold the curtain in place and away from your body. Twelve rust-proof metal grommets and a strengthened header are to avoid ripping and ensure long-term operation.
---
2. Tassel Striped Black and White Fabric Shower Curtain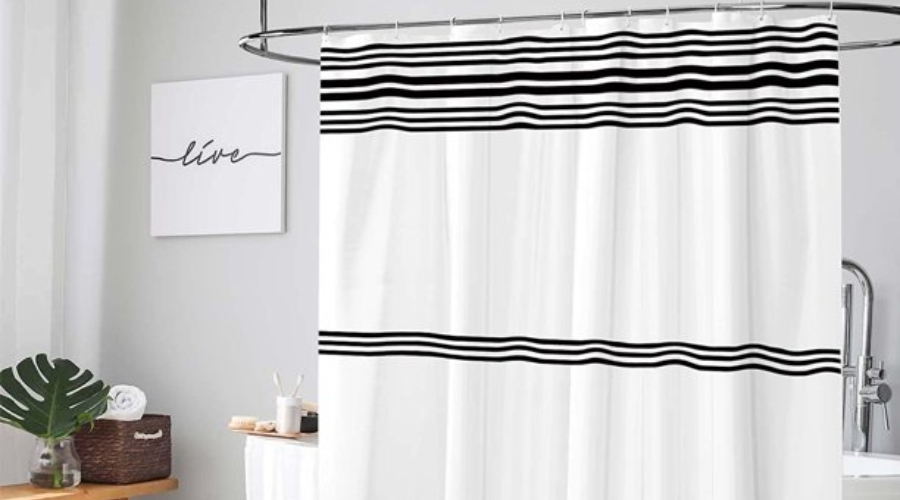 This 72×72 inch black and white shower curtain has a classic black stripe design that drapes elegantly for a modern look. The bottom tassels provide a trendy bohemian touch for a fun, current style. Use at home, apartment, condo, hotel, RV, dorm room, school shower, athletic club, gym, bathroom, bathroom window curtain, and party backdrop.
---
3. Boho Chic Polyester and Cotton Shower Curtain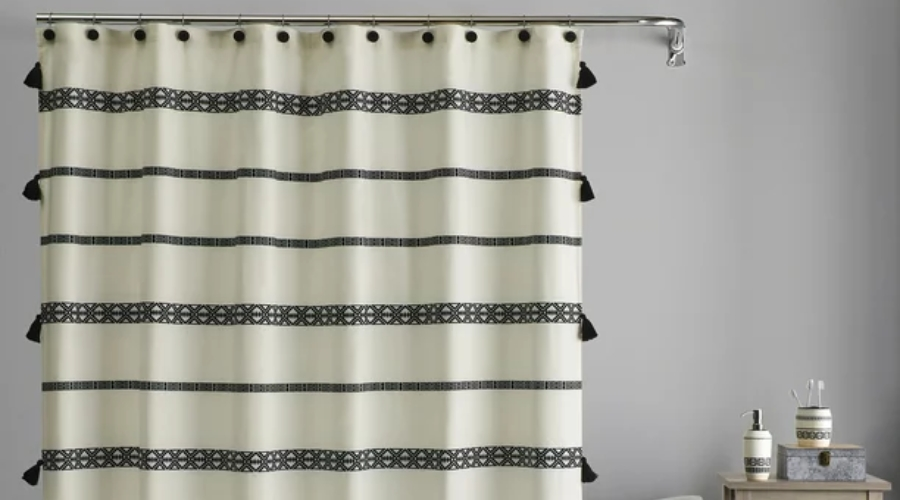 This unusual shower curtain has an essential yet fascinating style that can complement a broad range of bathroom décors. This one-of-a-kind shower curtain has sleek black lines and tassel details around the sides. This fabric shower curtain is made of 100% cotton and is entirely water-repellent while remaining gentle to the touch. This unique shower curtain spans 72″ by 72″ and will fit nicely in most showers. Installation is as simple as threading your shower hooks through the pre-cut grommets and your shower curtain liner.
---
Conclusion
These are some of the best Walmart shower curtains you can consider purchasing. Moreover, you can check out the official Savewithnerds website to learn more about Walmart shower curtains sets, shower curtain liner Walmart, shower curtain rod Walmart, and other options for shower curtains Walmart.
FAQ's