The Ninja Air Fryer is a kitchen gadget that runs on electricity and cooks food utilizing heat and air. It gives dishes like chips or roast potatoes a crisp surface. Additionally, you apply very little fatty oil while achieving a practically deep-fried finish. It is because the hot air technology handles all of the crispings. The Ninja Air Fryer uses 75% less fat than conventional frying techniques, making it a significantly better alternative to deep-fat frying.
Even better than being a healthy option is that the Ninja Air Fryer can cook meals up to 75% faster than a fan oven. Additionally, since no preheating is necessary, it is ideal for quick dinners or snacks. Although other models are available, we chose the Ninja Foodie Dual Zone. With this, you can cook your food in 6 ways: Roast, Max Crisp, Reheat, Bake, Dehydrate, and Air Fry.Also, you can mix and match the cooking programs, timings, and temperatures throughout both drawers due to the two distinct cooking zones. You may do this to whip up delectable dinners quickly. Ingeniously, you can utilize the sync function for cooking various meals in each drawer simultaneously, making this possible. It's the best kind of kitchen magic!
Use Ninja Air Fryer to Cut Food Waste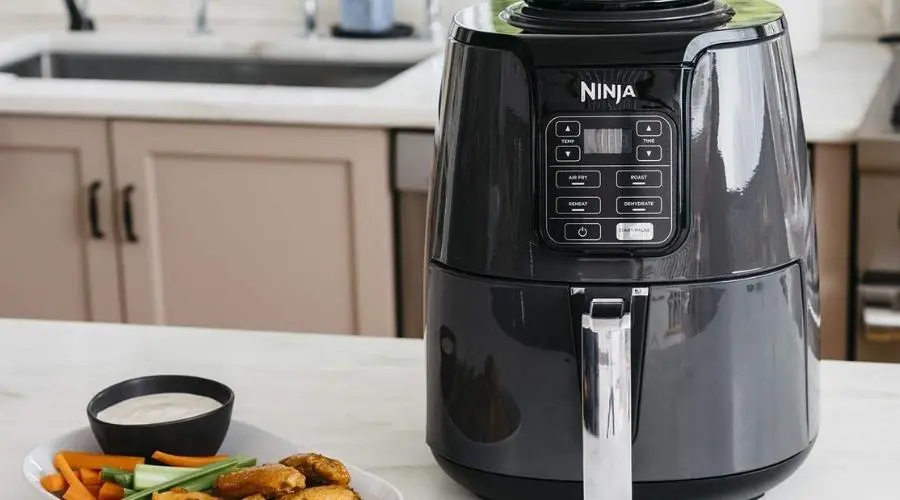 To reduce our food waste, I've been utilizing the Ninja Air Fryer and preparing meals. Have any leftover kale from a stew? Instead of letting the leftover kale sit in the fridge until it turns slimy, I've started putting it in the air fryer with some seasoning to produce delectable kale crisps. This process only takes four minutes and doesn't require preheating. This recipe is from A Beautiful Mess, and I used it and will use it again and again.
You can also try to prepare roasted chickpeas from leftover chickpeas. It is a delicious and nutritious snack that comes together quickly. The chickpeas can reportedly be stored once roasted for about two weeks, but they only seem to last for a while in our home!Without really trying, the air fryer has undoubtedly inspired us to get inventive with our leftovers. Additionally, it inspires us to choose healthier snacks, which is always good.The dehydrating feature of the Ninja Air Fryer is another thing that excites its lovers. I've always wished I had a dehydrator. But I could never justify taking up valuable countertop space for one in my tiny galley kitchen. I can dedicate space in my kitchen to this machine because it serves multiple purposes and allows me to dehydrate fruit. You can count on this device to remove moisture from all the strawberries and soft berries this summer to save them for later use.
---
Use the Ninja to Reheat Leftovers
Ninja Air Fryer is superior to using a microwave or an oven to reheat leftovers as there is no warming-up phase, unlike others. Place your remaining food in the air fryer, choose the reheat setting, and your meal will be deliciously crispy and warmed in a few minutes.
Usually, I'm not knocked over by a kitchen appliance. However, the Ninja Air Fryer has made it incredibly simple to swiftly and effortlessly prepare great meals. It's so simple and effective at reducing food waste that it has unquestionably earned a permanent place on our kitchen counter.
---
6 Benefits of an Air Fryer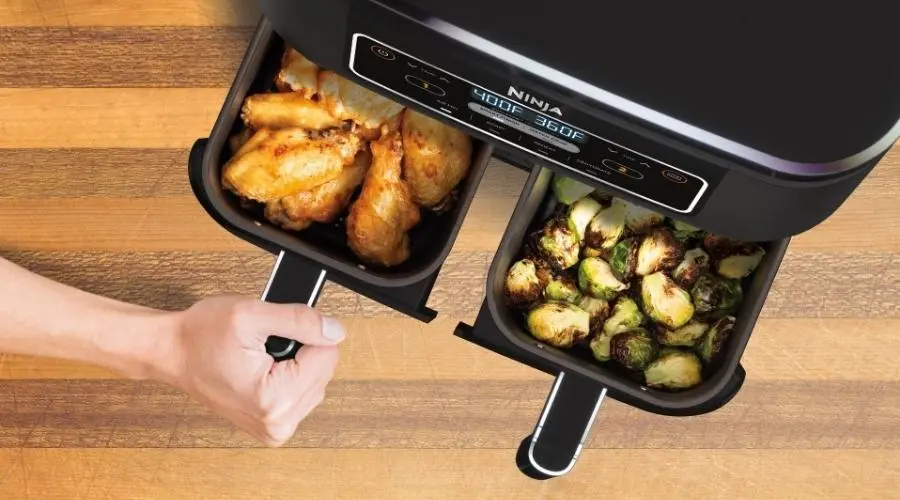 The likelihood of healthier cooking is the single most significant factor for most individuals purchasing an air fryer. It is the ideal technique to swap unhealthy deep-fried items with healthier ones because it uses very little oil in the cooking process.
The amount of oil you use is significantly less, but you still need to spray fried dishes like breaded chicken tenders and fried fish with some, so the breading gets evenly crispy while it cooks. Without deep frying, you may also prepare French fries and tater tots and achieve a lovely crunchy outcome.
---
Fast, Safe, and Easy to Use
As a form of deep frying replacement, the air fryer first appeared. Even though it was fantastic, more was needed to persuade most people that they needed one because, in any case, only a few people regularly use deep fryers at home.
We all like to cook more frequently but need more time. Due to this, even though we are aware of how unhealthy quick meals and takeout are still very popular. Would you order takeout if you could cook foods like salmon or pork chops in the air fryer in less than 20 minutes?
Since air fryers are quick and easy to use, cooking at home is a far more attractive choice. The air fryer simplifies supper preparation. Season a piece of meat, such as a chicken breast (even if it is frozen), place it in the basket, and set the timer for cooking.
---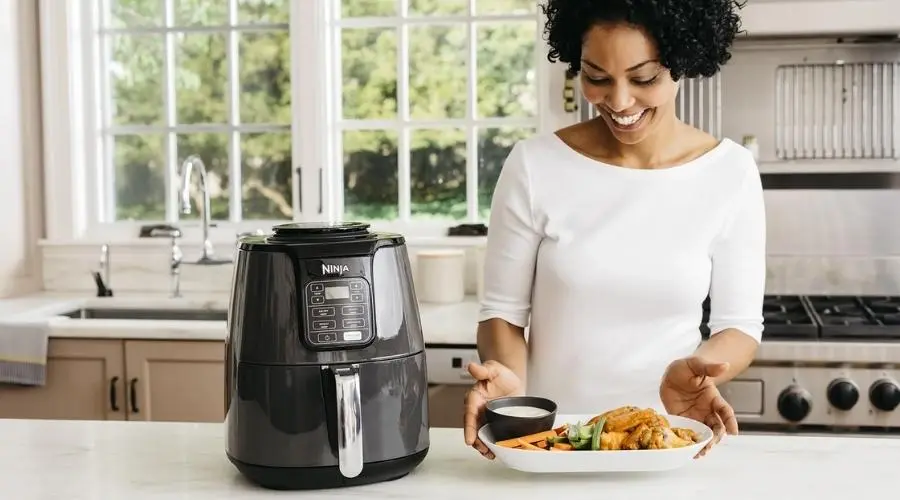 You'll enjoy this reason the most if you frequently prepare frozen and breaded meals like onion rings and chicken tenders. The food you cook in the air fryer gets crispier as it cooks, giving it a crunchy, golden outside instead of a soggy mess.
To achieve a crisp and crunchy surface, you must lightly spray cooking oil over the food's exterior. You can prepare anything frozen or breaded in this manner, ideally.
---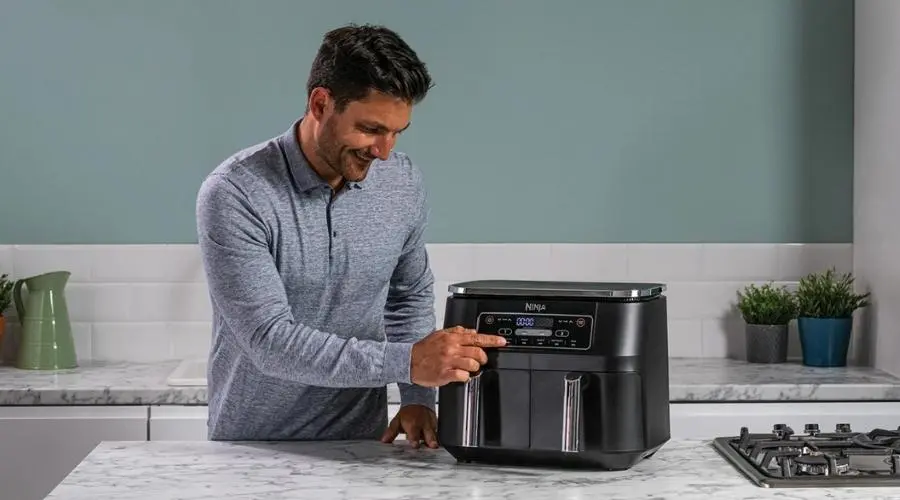 Much more than just a healthy alternative to deep frying, the air fryer has several benefits. This device can cook almost anything, including curries, desserts, whole spaghetti squash, and fried chicken.
---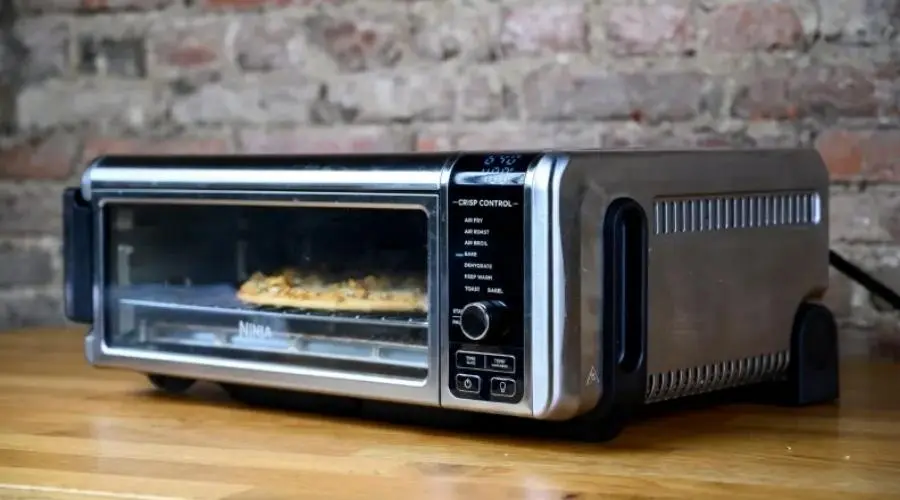 A vital benefit of an air fryer is that it heats up rapidly, and the moving air helps the food cook uniformly, brown, and get crispy without much of your input. As a result, you can shorten the time you spend cooking.
---
In addition to being able to cook the majority of foods in an air fryer, you can also use it to reheat food. You should reheat food in an air fryer for a few different reasons.
It's an easy and instant method to reheat food.

It prevents food from overcooking.

It prepares crunchy and fresh tasting.
---
Conclusion
 An air fryer is a major purchase. People want to make a purchase they don't need, but it can be smooth. It is because owning an air fryer has so many fantastic advantages that you wouldn't have thought of before you made the purchase. To get more updates visit our official website Savewithnerds.
FAQ's
Image source