Korean skincare blends the wisdom of ancient traditions with modern, cutting-edge science, which makes it the most demanded beauty product. It's a global sensation that promises to make your skin not just look better but truly glow with health. From the hustle and bustle of modern Seoul to beauty routines shared across continents, K-Beauty has become a secret to beautiful skin that's passed from person to person. It's not only about the stuff you use on your skin; it's like a trip that encourages you to treat yourself, use natural things, and make your own skin evolution experience. Flaconi offers the best Korean skincare products curated by Savewithnerds, bringing you effective and authentic K-Beauty solutions for your skincare needs.
Most Recommended Korean Skincare Routine
a. Double Cleansing: 
Double Cleansing is a key part of Korean skincare, where you first use an oil-based cleanser to remove things like makeup and oil, and then a water-based one to clean your skin deeply, making sure your face feels really fresh and clean.
b. Layered Hydration:
Layered Hydration is when you use different kinds of watery products like toners and essences, putting them on your skin one after another. This makes your skin really hydrated and soft, like it's getting a lot of water, making it feel bouncy and nice. 
b. Targeted Treatments:
Targeted Treatments in K-Beauty mean using special products like serums, ampoules, and masks that are like super-focused helpers for your skin problems, like making your skin brighter, helping with acne, or making you look younger. These strong treatments have important stuff that really helps your skin get better and look better.
---
Must-Have Korean Skincare Products
1. Beauty of Joseon Relief Sun Rice + Probiotics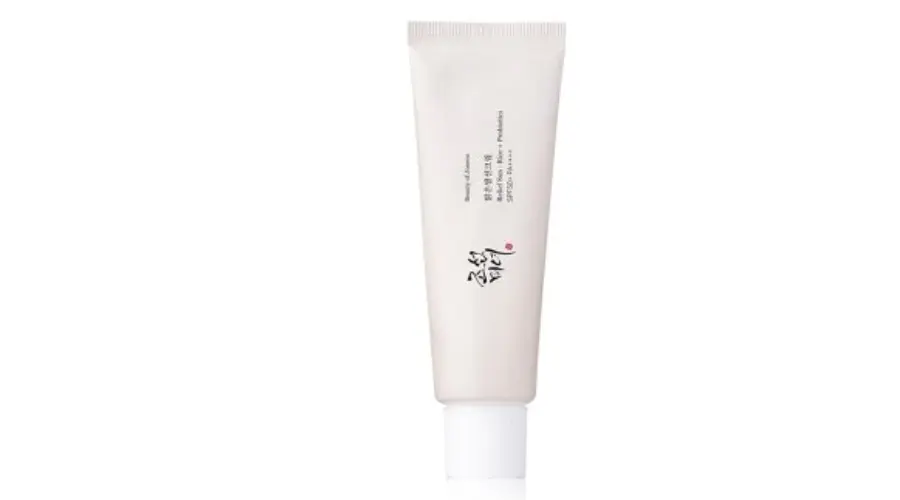 The Beauty of Joseon Relief Sun Rice + Probiotics is a lightweight organic sunscreen that offers comfortable protection without leaving a white residue. Enriched with 30% rice extract and fermented grain extracts, it moisturizes while shielding from the sun. This sunscreen embodies historical Korean skincare practices, and its innovative formula has garnered positive feedback for its effectiveness and comfort.
---
2. MISSHA Time Revolution Night Repair Probio Ampoule
This beauty product is an anti-aging serum ideal for all skin types, including mature skin. It rejuvenates and regenerates skin overnight with a probiotic complex and Bifida Ferment Lysate, reducing signs of aging and enhancing skin elasticity. This paraben-free serum provides intense moisture, vitalizes the complexion, and is enriched with a multivitamin complex for radiant skin. This product contains Bifidus, Lactobacillus and Lactococcus that will give your skin a soothing, revitalizing, and moisturizing effect, improving skin tone.
---
3. Erborian Ginseng Ritual Royal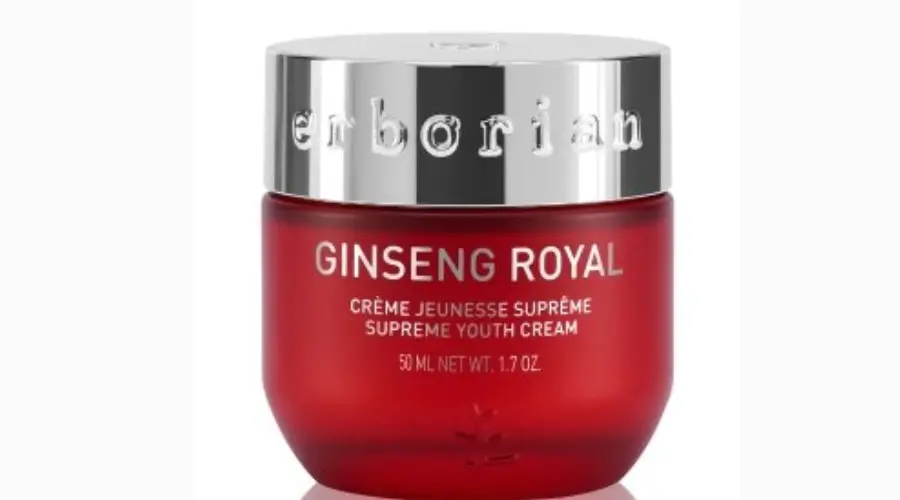 The Erborian Ginseng Ritual Royal cream is used both in the morning and evening to improve the feel and appearance of your skin. This cream has something called "Ginseng Royal" that's great for anti-aging and making your skin tighter. It's made with special ingredients, including 6-year-old red Korean ginseng, which is like a powerful secret for your skin. You apply this cream to your face to make your skin look fresh and hydrated.
---
4. MISSHA Vita C Plus Brightening Toner
MISSHA Vita C Plus Brightening Toner is a special liquid you use after washing your face. It helps with problems like age spots, dark acne scars and tired skin. This face wash contains vitamin C and other goodies that slow the appearance of dark spots and improve your skin. It is also made of collagen, vitamin E and hyaluronic acid to make your skin smoother and more hydrated. This toner is like a fresh start for your skin and helps the things you put on afterwards work better. It makes your skin feel balanced and gives you a nice glow without those dark spots.
---
5. WHAMISA Fresh Algae Kelp Mask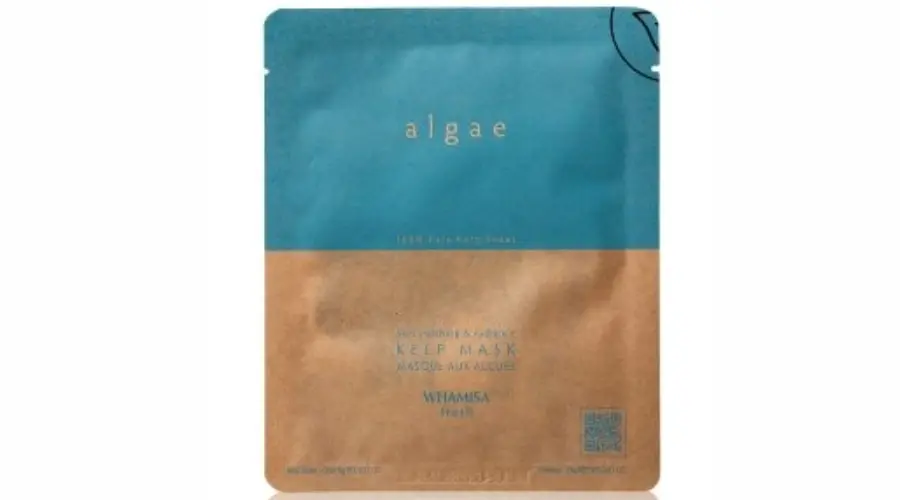 WHAMISA Fresh Algae Kelp Mask is a special mask that's good for all skin types. This product leaves your skin shiny, hydrated, and plump. This mask is made with 100% real algae to give your skin a beautiful glow. It has many good things that come from natural fermentation, like making your skin smoother and reducing small wrinkles. This mask is even better because it's divided into parts for your eyes and mouth, so it fits your face better. It's also eco-friendly since it's made from real algae and is easy on the environment.
---
Conclusion
In the beauty world, Korean skincare products stand out for their natural ingredients and special routines that make your skin look great. As if Korean skincare holds the key to a unique path to enhancing your skin's natural beauty and overall well-being. This is because Korean skincare has these super-modern products and routines that they use with a lot of dedication. Visit Savewithnerds to learn more about the world of Korean skincare products and the wonders they contain. Here you will find a variety of in-depth information, professional advice, and recommendations to help you achieve brighter, healthier skin.
FAQs