Fly fishing is a fascinating method of angling that has grown immensely in popularity. It requires a specific set of equipment, including a fly reel, to enhance the angler's experience. BassPro, a leading outdoor retailer, offers a wide range of fly reels suitable for various fishing situations.
Features to Consider:
When browsing through the assortment of fly reels on BassPro, several essential features should be taken into account:
Drag System

: The drag system is a fundamental aspect of a fly reel, controlling the resistance on the line when a fish takes the fly. Disc drags, cork drags, and click-and-pawl drags are some of the common types available, each with its advantages and suitability for various fishing conditions.

Arbor Size:

The arbor size determines how much line can be retrieved with each turn of the reel handle. Large arbor reels provide quicker retrieval and reduced line memory, while standard arbor reels are more traditional and suitable for delicate presentations.

Material and Construction:

Fly reels can be constructed from various materials, including aluminum, graphite, and composite blends. Aluminum reels are durable and resistant to corrosion, making them ideal for saltwater fly fishing, while graphite reels are lighter and more affordable.
Here is a list of Best Fly Reels on BassPro that you must have to try:
1. Cabela's Prestige II Fly Reel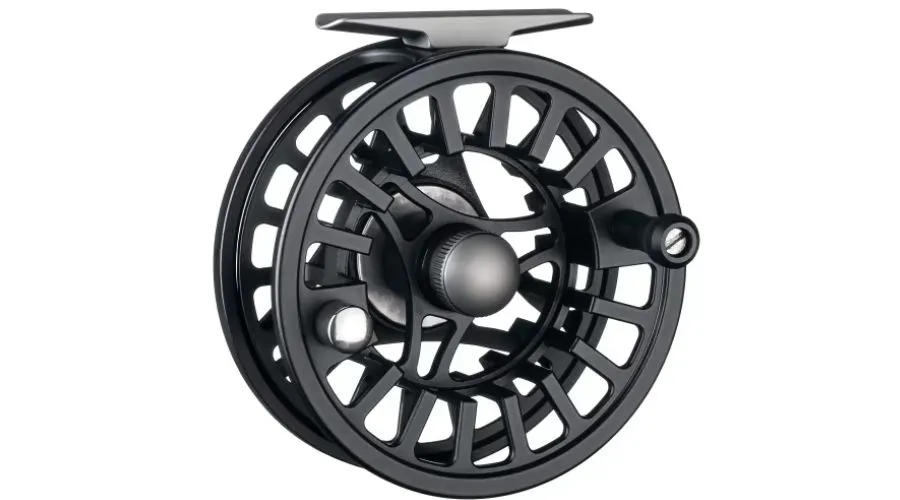 The Cabela's Prestige II Fly Reel boasts a meticulously crafted design that combines functionality with aesthetics. The reel features a precision-machined aluminum frame and spool, providing durability without sacrificing weight. 
This lightweight construction allows for effortless casting, reducing fatigue during long fishing sessions. The large arbor design ensures quick line retrieval and reduces line memory, resulting in smoother and more efficient casts.
The drag system of the Prestige II Fly Reel is a standout feature. It incorporates a reliable and adjustable Rulon® disc drag system that ensures consistent and smooth line control. This drag system offers the angler the ability to fine-tune the reel's performance according to the fishing conditions, enabling them to effortlessly handle fish of various sizes and strengths. 
---
2. Orvis Battenkill Fly Reel
The Orvis Battenkill Fly Reel boasts an array of features that make it an outstanding option for fly fishing. Firstly, its construction is meticulously engineered using high-quality materials, ensuring longevity and reliability. The reel frame is crafted from lightweight yet sturdy aluminum alloy, allowing for easy handling and reducing fatigue during long fishing trips. The spool, also made from aluminum alloy, provides strength and stability while minimizing unnecessary weight.
Another notable feature of the Battenkill Fly Reel is its drag system. This crucial component enables anglers to control the resistance experienced when reeling in a fish. The Battenkill Fly Reel utilizes a disc drag system, which provides smooth and consistent pressure to battle against the pulling force of a fish. This mechanism ensures that the line remains taut and avoids any sudden jerks that may lead to a lost catch.
---
3. Sage Spectrum C Fly Reel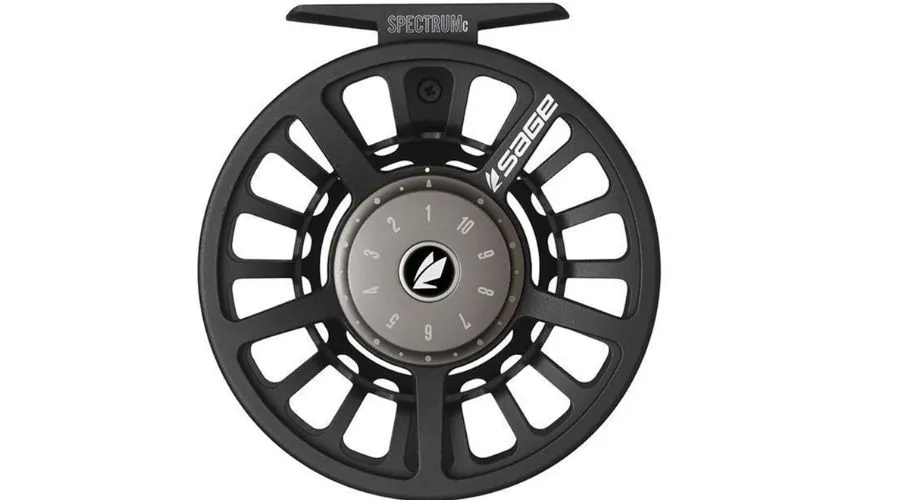 The Sage Spectrum C Fly Reel incorporates a range of features that cater to the needs of fly fishermen. One standout attribute of this reel is its innovative One Revolution Drag Knob, which allows for quick and precise drag adjustments. This feature proves invaluable when battling feisty fish species, enabling anglers to smoothly transition from a gentle tension to an instant lockdown when necessary.
Another noteworthy feature of the Spectrum C Fly Reel is its fully machined aerospace-grade aluminum construction. This lightweight and durable material ensure the reel's longevity and provide a balance between strength and weight, making it an excellent choice for anglers seeking reliability and maneuverability. 
---
4. Redington Behemoth Fly Reel
The Redington Behemoth Fly Reel excels in performance, combining power and precision to handle the rigors of fly fishing. With its large arbor design, the Behemoth offers quick line retrieval and reduced line memory. 
This means anglers spend less time stripping line and more time casting, increasing efficiency on the water. Its smooth drag system, capable of generating high line capacities, allows for effortless control of the line during both casting and reeling in. Whether facing powerful fish or delicate presentations, the Behemoth ensures a smooth and consistent drag, enhancing the angler's ability to fight and land fish of various sizes.
Constructed with high-quality materials, the Redington Behemoth Fly Reel is built to withstand the rigors of intense fly fishing. The reel's frame is crafted from a robust die-cast aluminum alloy, providing exceptional strength while keeping the weight relatively low. This feature is particularly advantageous when it comes to balancing the rod and reducing fatigue during long casting sessions. 
---
5. Douglas Argus Ported Fly Reel – 40011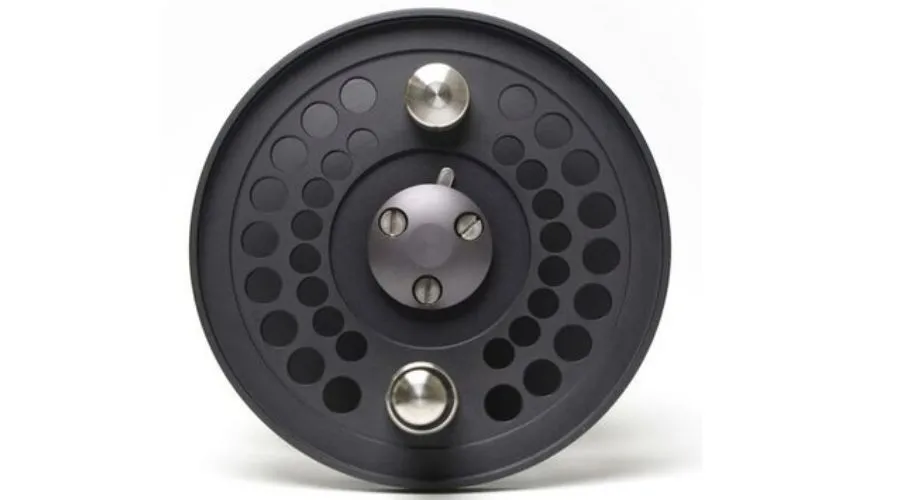 The Douglas Argus Ported Fly Reel – 40011 boasts a meticulously crafted design, incorporating premium materials to ensure longevity and optimum functionality. The reel's lightweight yet robust aluminum construction allows for effortless handling and enhances its overall durability. 
One of the standout features of the Douglas Argus Ported Fly Reel – 40011 is its exceptional drag system. With a precise and easily adjustable drag mechanism, anglers have full control over the amount of resistance applied when fighting a fish. This enables smooth and consistent line retrieval, minimizing the risk of line breakage or reel malfunction.
---
Conclusion
In conclusion, the fly reel is an indispensable component of fly fishing, and selecting the right one is crucial for a successful and enjoyable angling experience. BassPro offers an extensive range of fly reels, catering to different fishing preferences and scenarios. Whether you are an experienced angler or a novice, the diverse selection of fly reels on BassPro ensures that you can find the perfect reel to enhance your fly fishing endeavors. For more information, visit Savewithnerds.
FAQ's