Boating enthusiasts understand the importance of a reliable power source to ensure a smooth and uninterrupted experience on the water. A boat battery charger is a crucial component that keeps the batteries of your boat charged and ready for use. 
Choosing the right boat battery charger
1. Battery Compatibility:
Boat battery chargers come in different models and are designed to work with specific battery types, such as lead-acid, gel, or AGM batteries. When selecting a battery charger for boat from BassPro, it is essential to consider your boat's battery type to ensure compatibility and optimal performance.
2. Charging Capacity:
The charging capacity of a boat battery charger determines how quickly it can recharge your batteries. It is crucial to select a charger with an appropriate charging capacity based on your boat's power demands and battery size. BassPro offers a range of chargers with varying charging capacities to meet different boating requirements.
3. Multi-Stage Charging:
A multi-stage charging system is a desirable feature in a boat battery charger. It employs different charging modes, including bulk charging, absorption charging, and float charging. This ensures efficient and safe charging, as well as maintenance of the battery's charge levels over extended periods. BassPro offers several multi-stage charging options to accommodate diverse boating needs.
Here is a list of best boat battery charger on BassPro that you must have to try:
1. Minn Kota MK-210D Digital Linear Onboard Battery Charger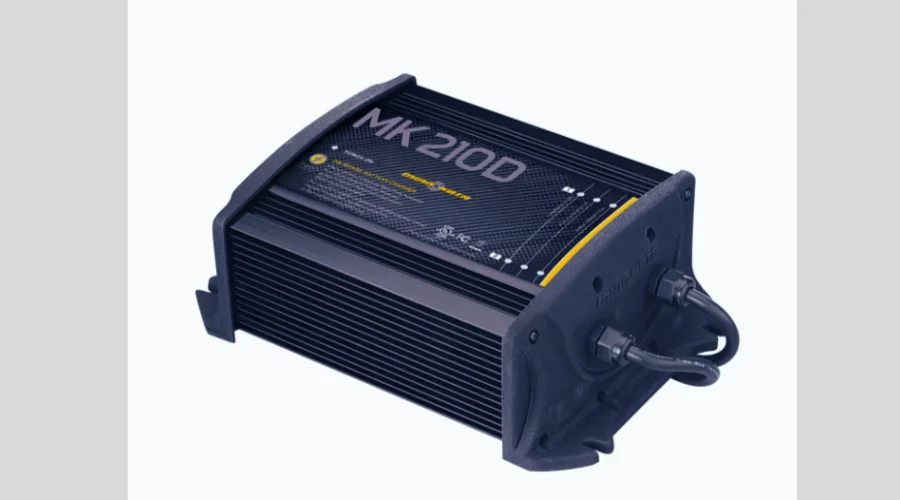 The Minn Kota MK-210D Digital Linear Onboard Battery Charger is equipped with advanced charging technology that optimizes the charging process. Its digital linear design ensures maximum efficiency, minimizing charging time and maximizing the life of boat batteries. 
The charger utilizes a multi-stage charging algorithm, including a bulk, absorption, and maintenance phase, to deliver a precise and thorough charge to the batteries. This intelligent charging system protects against undercharging or overcharging, which can both be detrimental to battery life. The charger's ability to provide a balanced and accurate charge ensures that boat owners can rely on their batteries for extended periods on the water.
One of the standout features of the Minn Kota MK-210D Digital Linear Onboard Battery Charger is its multiple bank capability. This charger is designed to accommodate two independent battery banks simultaneously, allowing boat owners to charge multiple batteries at once.
---
2. Bass Pro Shops XPS ProSeries Marine Battery Charger
One of the standout features of the Bass Pro Shops XPS ProSeries Marine Battery Charger is its ability to charge multiple batteries simultaneously. With multi-bank charging capability, boat owners can charge two or more batteries at the same time, saving time and effort. This feature is particularly useful for boats with multiple batteries, such as those equipped with trolling motors or extensive onboard electronics.
The XPS ProSeries Marine Battery Charger offers a range of charging modes to cater to different battery types and conditions. Boat owners can select between various charging modes, including standard, maintenance, and reconditioning modes. This versatility ensures that the charger can handle different battery chemistries and conditions, prolonging battery life and performance.
---
3. ProMariner ProSportHD Series Waterproof Battery Charger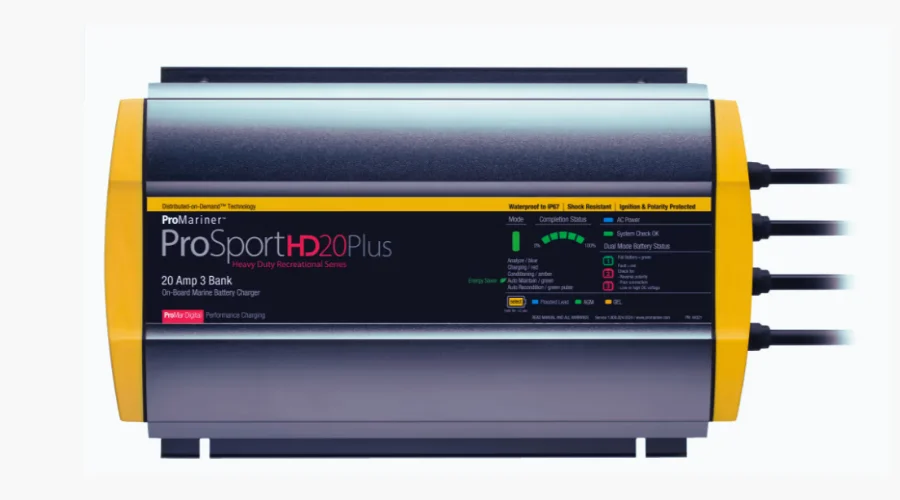 The ProMariner ProSportHD Series Waterproof Battery Charger boasts a host of features that make it an ideal choice for boat owners. Firstly, its waterproof design ensures reliable performance, even in harsh marine environments. 
This charger is fully sealed and capable of withstanding exposure to water, making it an excellent choice for boats subject to splashing, rain, and even temporary submersion. The waterproof feature ensures that the charger remains functional and protects the internal components from corrosion or damage, extending its lifespan significantly.
Additionally, the ProSportHD Series charger is designed to be versatile, accommodating different battery types commonly found on boats. Whether you have AGM, gel, or flooded lead-acid batteries, this charger can handle them all. This versatility is a significant advantage for boat owners who may have multiple battery banks or battery types onboard.
---
4. Coleman 10W Solar Battery Trickle Charger and Maintainer
The Coleman 10W Solar Battery Trickle Charger and Maintainer is designed specifically to charge and maintain boat batteries efficiently. Its primary function is to keep boat batteries in optimal condition during periods of inactivity, such as winter storage or long periods of non-use. This trickle charger utilizes solar power to deliver a constant low-level charge, ensuring that the battery remains charged without overcharging or damaging its cells.
The charger features a high-quality 10W solar panel that efficiently converts sunlight into electrical energy. This panel is composed of multiple photovoltaic cells that capture solar radiation and convert it into usable electricity.
The charger incorporates a built-in charge controller, which is a critical component for maintaining the proper charge levels in boat batteries. The charge controller prevents overcharging by regulating the amount of current flowing into the battery, ensuring that it remains within safe limits.
---
5. NOCO Genius GEN5X Battery Charger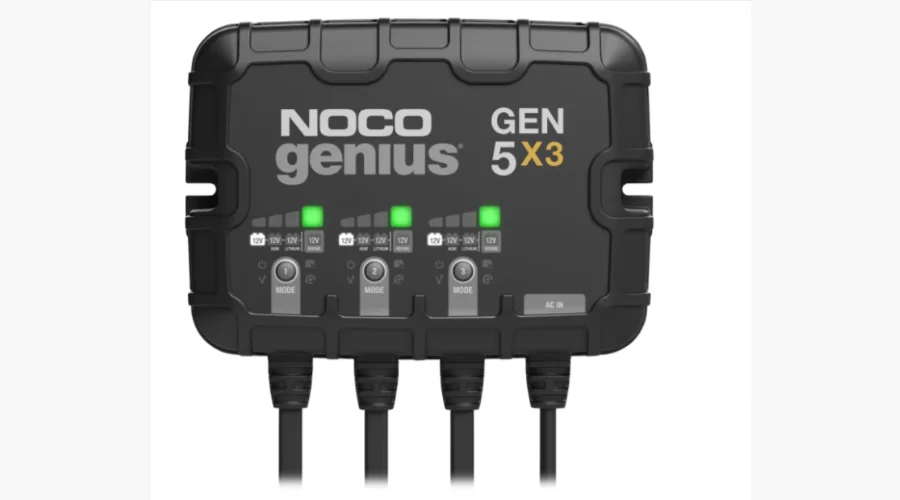 The NOCO Genius GEN5X Battery Charger offers various charging modes tailored to suit different battery types and conditions. This versatility makes it an ideal choice for boat owners, as it can accommodate a wide range of battery sizes and chemistries commonly found in marine applications. 
Whether you have a lead-acid, lithium-ion, gel, or AGM battery, the GEN5X has the capability to charge them all. The charger also features a repair mode, which can help revive old or deeply discharged batteries, extending their lifespan and saving you money in the long run.
Boat owners understand the importance of safety when it comes to battery charging. The NOCO Genius GEN5X Battery Charger prioritizes safety by incorporating multiple features that protect both the charger and the battery being charged. The charger is equipped with spark-proof technology, ensuring that there are no dangerous sparks or short circuits during the connection process.
---
Conclusion
In conclusion, a boat battery charger is an essential investment for every boating enthusiast. It provides a reliable power source for vital electronic systems and helps maximize battery lifespan. BassPro, a trusted retailer for boating equipment, offers a diverse range of boat battery chargers suitable for various boat types and battery requirements. For more information, visit BassPro and the official website of Savewithnerds.
FAQ's