Saltwater fishing is a thrilling and challenging endeavor that requires robust and reliable equipment. Among the essential tools for any angler venturing into the open waters is a high-quality saltwater reel.
Key Features of Saltwater Reels
Corrosion Resistance: Saltwater reels are constructed using materials that resist corrosion caused by saltwater exposure, such as stainless steel, aluminum alloys, and advanced anti-corrosion coatings.
Enhanced Drag Systems: The drag system on a saltwater reel needs to be powerful and reliable to handle the strong runs and sudden bursts of speed that saltwater fish are known for.
Increased Line Capacity: Saltwater species tend to be larger and more powerful than their freshwater counterparts, necessitating reels with higher line capacities to accommodate heavier lines.
Durability: Saltwater reels are built to withstand the rigors of saltwater fishing, with reinforced frames, sturdy components, and sealed bearings to prevent water intrusion.
Here is a list of Best Saltwater Reels on BassPro that you must have to try:
1. Shimano Stradic FL Spinning Reel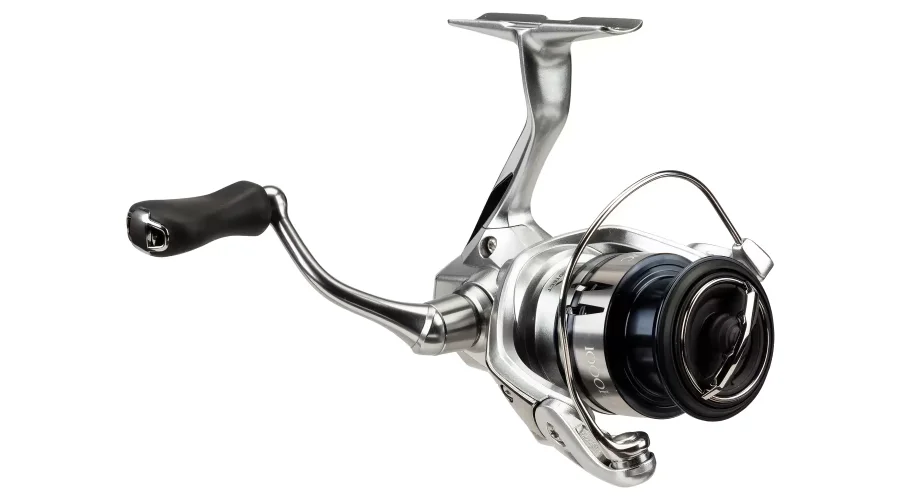 The Shimano Stradic FL Spinning Reel boasts several key features that make it ideal for saltwater fishing. One of its standout attributes is its high-quality construction, designed to withstand the harsh conditions of saltwater environments. 
The reel's Hagane body, made from rigid and corrosion-resistant materials, ensures longevity and reliable performance even after prolonged exposure to saltwater. Additionally, the X-Protect water-resistant system, which combines waterproofing technologies, shields the inner components from saltwater intrusion, preventing damage and preserving the reel's functionality.
Saltwater fishing poses unique challenges due to the corrosive nature of saltwater. The Shimano Stradic FL Spinning Reel excels in this aspect, offering exceptional resistance to saltwater corrosion. The reel features an advanced CoreProtect technology that provides a protective barrier against saltwater, ensuring the reel's longevity and smooth operation. The inclusion of high-quality bearings and gears further enhances the reel's durability and ensures its consistent performance, even in the face of rigorous saltwater fishing conditions.
---
2. PENN Battle III Spinning Reel
The PENN Battle III Spinning Reel is available in various sizes, catering to different fishing styles and target species. Whether you're casting lures from the shore or trolling offshore, there's a Battle III model to suit your needs. Additionally, this reel offers a generous line capacity, enabling anglers to spool enough line for long casts and extended fights. The increased line capacity makes it ideal for saltwater fishing, where large fish and long-distance casts are often encountered.
The Battle III Spinning Reel incorporates features that enhance casting performance, a crucial aspect of saltwater fishing. It features PENN's Leveline slow oscillation system, which lays the line evenly on the spool, reducing line friction and improving casting distance. This system ensures that the line flows smoothly off the reel during casts, allowing anglers to reach distant feeding grounds where saltwater species are abundant. The reel's lightweight graphite rotor further aids in achieving longer, more accurate casts.
---
3. Daiwa BG Spinning Reel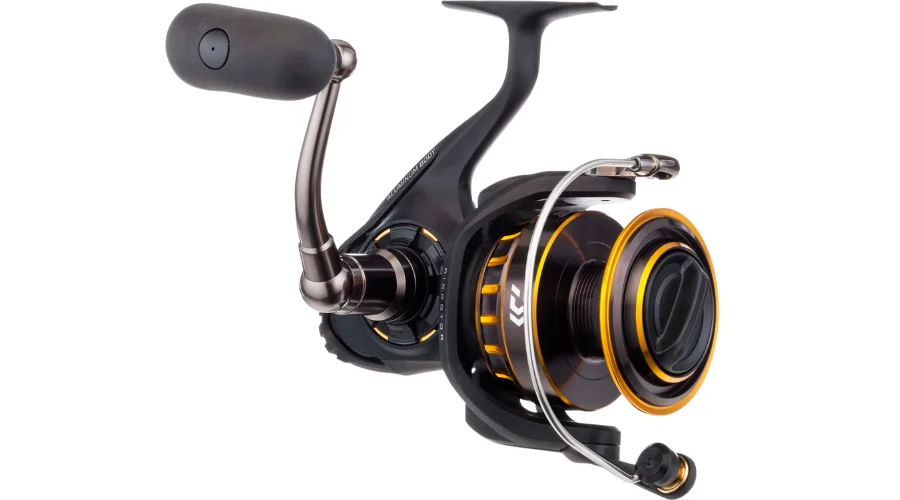 The Daiwa BG Spinning Reel boasts a smooth and powerful drag system, allowing anglers to tackle large, hard-fighting saltwater species. With its carbon fiber drag washers, this reel delivers consistent and reliable drag performance, ensuring that you can confidently battle against aggressive fish in challenging saltwater conditions.
Saltwater fishing often requires the use of heavier line and the ability to handle long, powerful runs. The Daiwa BG Spinning Reel offers generous line capacities, allowing anglers to spool ample amounts of monofilament, fluorocarbon, or braided lines. This high line capacity ensures that you are well-prepared for various saltwater fishing scenarios, from surfcasting to offshore excursions.
---
4. Offshore Angler Ocean Master Lever Drag Reel – OMLD-25
The Offshore Angler Ocean Master Lever Drag Reel – OMLD-25 is built to withstand the harsh conditions of saltwater fishing. Its construction incorporates high-quality materials and advanced engineering, making it a reliable companion for anglers venturing into the open ocean. The reel's body is crafted from lightweight, yet sturdy, aluminum, which offers excellent corrosion resistance and ensures long-lasting performance in saltwater environments.
Saltwater fishing poses unique challenges due to the corrosive nature of the environment. The OMLD-25 excels in this regard, as it features a robust anti-corrosion system. The reel is equipped with stainless steel ball bearings that are shielded to prevent saltwater intrusion, thereby enhancing their longevity. Furthermore, the reel's drag system is designed to resist the effects of saltwater corrosion, ensuring smooth operation even after prolonged exposure to the elements.
---
5. Okuma Makaira Special Edition Lever Drag Reel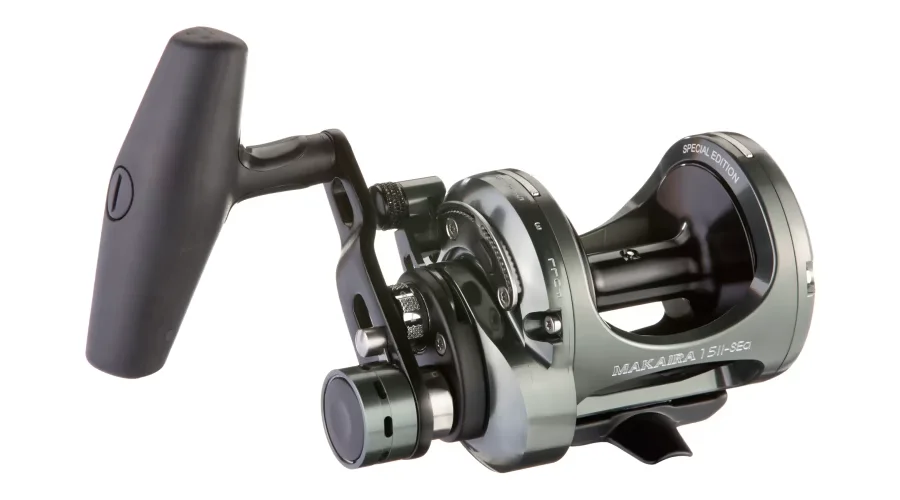 The Okuma Makaira Special Edition Lever Drag Reel is purpose-built for saltwater fishing, featuring a range of innovative and performance-enhancing elements tailored specifically for these environments. 
Its drag system is a standout feature, with a carbonite twin drag that provides unparalleled stopping power. This feature is vital when battling large and powerful saltwater game fish that often put anglers' skills and equipment to the ultimate test. The reel's smooth lever drag allows for precise adjustments, giving anglers full control over line tension during intense fights.
Another saltwater-focused feature of the Okuma Makaira Special Edition Lever Drag Reel is its impressive line capacity. Saltwater fishing often requires heavier line weights and longer lines to target larger species. The Makaira reel accommodates this need with generous line capacity, allowing anglers to spool more line and venture farther into the ocean without worrying about running out of line or being underprepared for a fierce fight.
---
Conclusion
BassPro offers a wide variety of saltwater reels designed to cater to the specific needs of anglers targeting saltwater species. These reels are available in different sizes, gear ratios, and price ranges to accommodate a range of preferences and budgets. For more information, visit Savewithnerds.
FAQ