In recent years, electric scooters, or e scooters, have swiftly become a popular mode of transportation in urban areas around the world. These compact and eco-friendly vehicles offer a convenient and efficient way to navigate crowded city streets. In this blog post curated by Savewithnerds, we will delve into the benefits of e scooters, highlighting how they are transforming urban mobility and contributing to a more sustainable future. 
1. Advantages of the best E scooter:
1. Environmentally Friendly:
One of the most significant advantages of e scooters is their eco-friendliness. Unlike traditional gasoline-powered vehicles, e scooters produce zero emissions, making them a sustainable choice for urban transportation. With the increasing concerns about air pollution and climate change, e scooters are helping in reducing the carbon footprint in cities by promoting clean and green commuting. 
2. Reduces Traffic Congestion:
E scooters are a practical solution to reduce traffic congestion in densely populated urban areas. They are agile and can easily navigate through traffic, allowing commuters to reach their destinations faster. By encouraging people to choose e scooters over cars for short trips, cities can experience reduced traffic jams and less time spent in traffic.
3. Cost-Effective:
Compared to owning a car or taking public transportation, e scooters are a cost-effective mode of travel. They are relatively affordable to purchase or rent, and their operational costs are significantly lower. Saving money on fuel, parking, and maintenance, makes e scooters an attractive option for budget-conscious commuters.
4. Convenient and Time-Saving:
E scooters offer a hassle-free and time-saving commuting option. With the convenience of smartphone apps, riders can locate and unlock e scooters easily. There's no need to worry about parking spaces or waiting for public transport schedules. This convenience makes e scooters a preferred choice for short-distance travel.
5. Low Maintenance:
Maintaining an e scooter is relatively straightforward. They have fewer components than cars, meaning fewer things can go wrong. Routine maintenance tasks, such as checking tire pressure and cleaning, are easy to perform, and they typically require less investment in terms of time and money compared to traditional vehicles.
---
2. The best e scooters for effortless mobility:
1. Carrera impel IS-2 2.0 Electric Scooter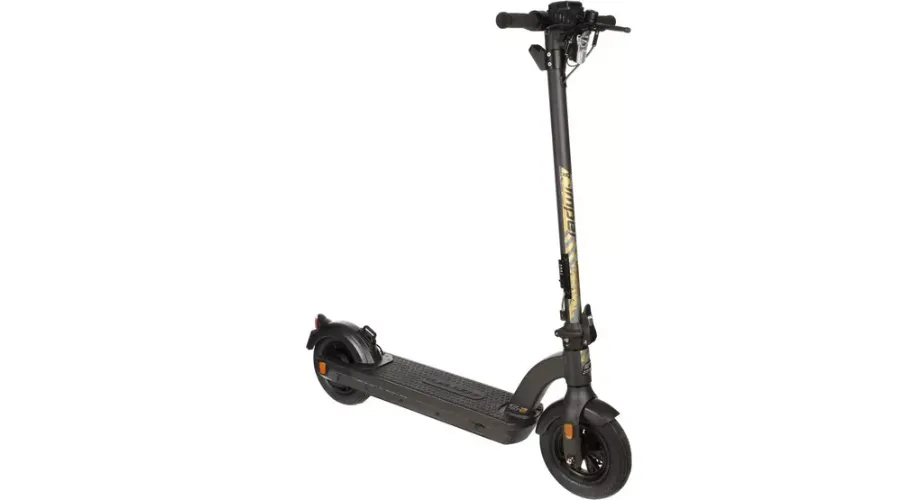 This Carrera Impel IS-2 2.0 Electric Scooter is a cutting-edge urban commuting solution that combines power and practicality. With a maximum speed of 15.5mph and an impressive maximum range of 22 miles (35km), this scooter offers an efficient way to navigate city streets. Its dual-disc braking system ensures rider safety. The multifunctional LED display allows riders to monitor their journey, with four-speed levels and a walking assist mode for added flexibility. Additional features like cruise control, an electronic locking system, and a built-in cable lock make it a versatile and secure choice. The lifetime guarantee on the main frame demonstrates Carrera's commitment to quality and long-lasting performance.
---
2. Indi EX-1 Electric Scooter – Silver
This Indi Ex-1 Electronic Scooter in silver color is a sleek and efficient urban mobility solution. With a maximum speed of 15.5mph and a maximum range of 12.4 miles (20km), it's designed for short to medium-distance commutes. The multifunctional LED display allows riders to keep track of their journey, and the three riding modes plus walking modes cater to various preferences. Bright LED lights and a flashing brake light enhance visibility for safe rides in different lighting conditions. With a lifetime guarantee on the main frame, the Indi EX-1 offers a commitment to lasting quality and performance.
---
3. Huffy Disney Spiderman Bubble Electric Scooter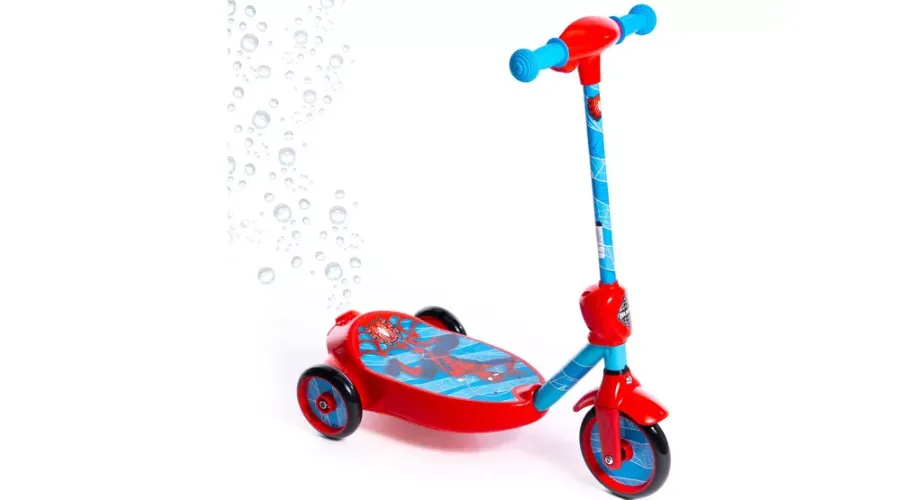 This Huffy Disney Spiderman Bubble Electric Scooter is delightful and full of fun rides designed especially for kids 3 years and above. With a maximum speed of 2mph, it's the perfect introductory scooter for young riders, ensuring safety while providing endless entertainment. What sets it apart is the built-in bubble machine, which adds an extra layer of excitement to every ride, creating a trail of bubbles as kids zip around, making it a magical experience for any young Spider-Man enthusiast.
---
4. Razor Power E300 S Electric Scooter
The Razor Power E300 S Electric Scooter is a thrilling and robust option for riders aged 13 and above. With a maximum rider weight capacity of 100kg, it offers a versatile riding experience for a wide range of users. Its maximum speed of 15mph provides an exhilarating ride, powered by two 12V batteries that come with a charger included for convenient recharging. The twist grip acceleration adds a touch of excitement to the journey, allowing riders to control their speed effortlessly.
---
5. Globber E-Motion 4 Plus Electric Scooter 
The Globber E-Motion 4 Plus Electric Scooter in Sky Blue is a fantastic choice for young riders aged 6 and up. With a maximum rider weight capacity of 50kg, it provides a safe and enjoyable ride for kids as they explore their surroundings. Its adjustable 2-height T-bar is a thoughtful feature that grows with children, providing long-lasting value. Safety is a priority, thanks to the dual braking system that offers a secure brake and timely stopping. The extra-wide, anti-slip deck, and EVA foam grips provide comfort and stability, making this electric scooter an excellent choice for young riders looking for both fun and safety.
---
Conclusion
E scooters from Halfords have swiftly become an integral part of urban transportation systems, offering numerous benefits to individuals and cities alike. Their eco-friendliness, cost-effectiveness, convenience, and contribution to reducing traffic congestion and emissions make them a compelling choice for modern urban living. As cities continue to evolve and embrace sustainable transportation options, e scooters are likely to play a crucial role in shaping the future of urban mobility. For more information on affordable e scooter, visit Savewithnerds.
FAQs