Our calendar indicates the quick arrival of the Microsoft Surface Pro 9. Also, we have a Microsoft event on October 12. There was a significant break by the Surface Pro 8 from its predecessors last year, with a new design, including an improved 13-inch 120Hz display and a dramatic reduction to large bezels for a modern 2-in-1 laptop. The base model's price increased from $749 to $1,099, causing some sticker shock, and the battery life of about nine hours was adequate but not a challenge to laptops with the longest battery lives. Given the revisions from last year, we don't anticipate any significant changes for the Surface Pro 9. Here's a look at everything we currently know, including the rumored release date, specs, features, and more. Buy a Microsoft Surface Pro 9 From Currys official website.
Microsoft Surface Pro 9 Release Date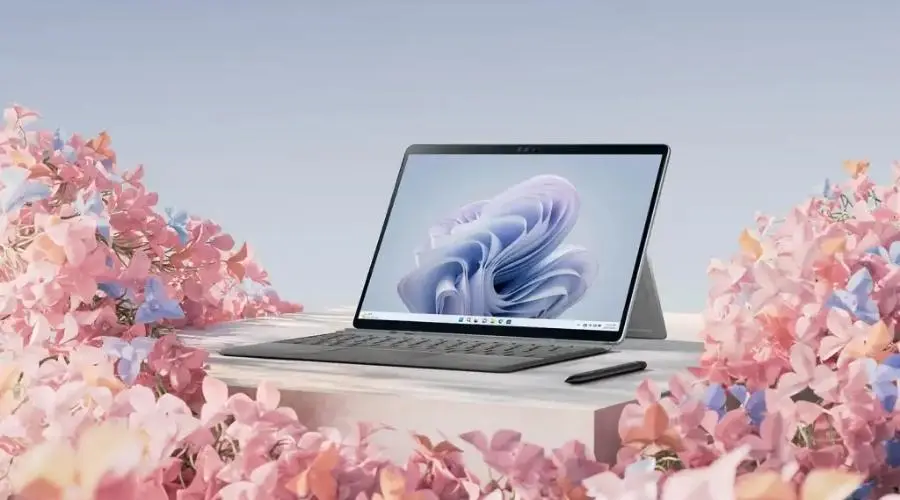 Although Microsoft hasn't explicitly mentioned its event on October 12 as a Surface event, the invitation stated that it would "discuss devices." Hence, it is a Surface event for anyone keeping score at home, as most Microsoft devices are Surface products. It would be surprising if the Surface Pro 9 were not introduced at this event, given that the Surface Pro 8 debuted there on September 22 last year and that the Surface Pro has often kept a yearly rhythm.
---
Microsoft Surface Pro 9 price
Although there are no price rumors, it is safe to assume that it won't increase from the $1,099 beginning price Microsoft set last year. If anything, we are a little optimistic that Microsoft will be able to lower the price to $999 because almost everyone uses the Surface Pro as a 2-in-1, which requires the $129 Type Cover. Considering current supply chain problems, a price reduction for any gadget is certainly optimistic, but there is always hope. 
---
Microsoft Surface Pro 9 Design 
The Microsoft Surface Pro 9 hasn't been the subject of any leaks. It is precisely what we would anticipate, given last year's changes. Most Surface Pro supporters hope this form factor will last for a few years. So updating that Surface Pro doesn't require buying a new Type Cover because any significant design change would destroy compatibility with the current Type Cover.
Microsoft Surface Pro 9 Specs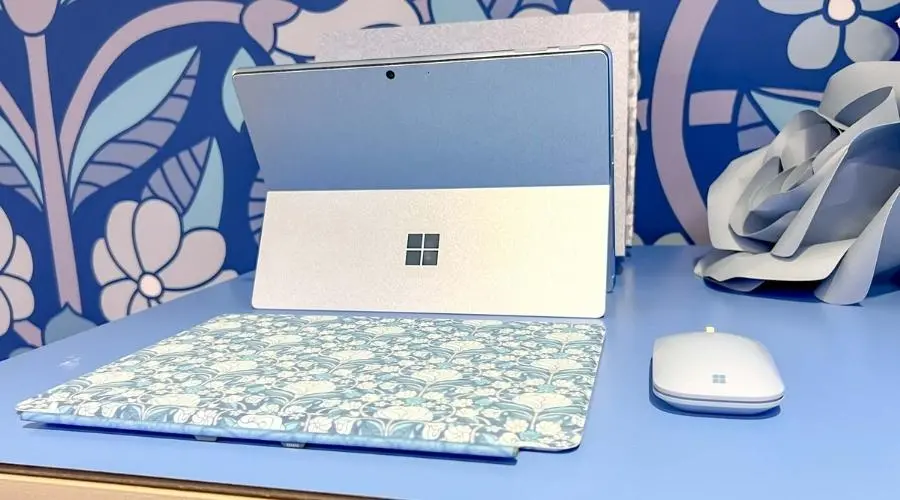 Finally, here are some more tantalizing rumors for us to chew on. As reported by WinFuture, a leak indicated that the regular Surface Pro 9 devices would have Intel 12th, Gen CPUs. It should be no surprise as the informant Roland Quant specifically mentioned the Intel Core i5-1235U and Intel Core i7-1255U CPUs. Although some people would have hoped to see the more potent P-Series, these are the straight replacements for the processors in the Surface Pro 8.
As stated in the leak, the Surface Pro 9 5G is the more exciting choice. Microsoft will refer to this model's modified Snapdragon 8cx Gen 3 as the Microsoft SQ3. It follows the pattern of the previous two Microsoft Surface Pro X versions. The Surface Pro X line will likely end if this model debuts as the Surface Pro 9 5G, but we won't be sad about it. Quant continued by stating that the Pro 9's base model will have 256GB of storage (an increase from 128GB last year) and that the Pro 9's maximum storage capacity is 1TB.
---
Outlook 
The Surface Pro 9 faces stiff competition in the detachable 2-in-1 market today. Though the Surface Pro 8 from a year ago was unquestionably among the best in that category, the price increase and the requirement to buy the Type Cover (and the Slim Pen 2, for those who are inclined) separately make it more difficult to sell.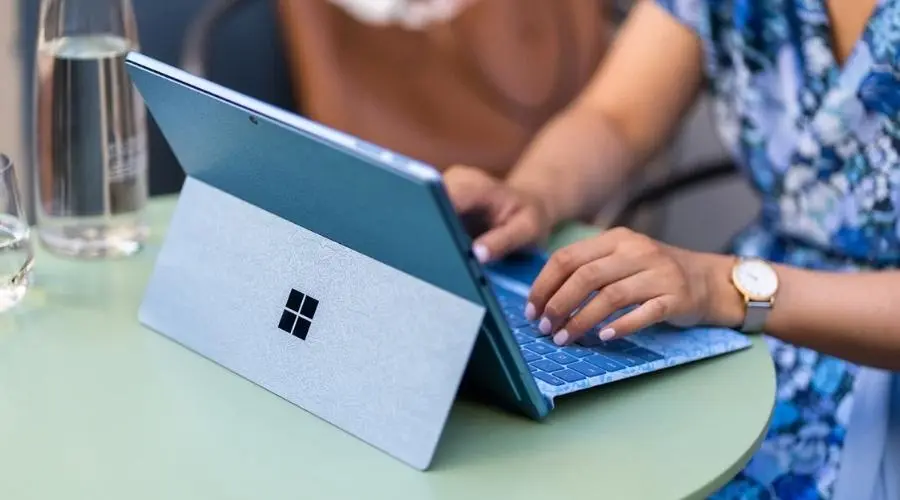 Although the original variant of the Surface Pro should satisfy its many devoted followers, I think the Surface Pro 9 5G is the most exciting rumor for this year. 5G laptops are not new; the bulk has been designed exclusively for businesses. The Surface Pro 9, on the other hand, is aimed at general consumers. The Qualcomm Snapdragon 8cx Gen 3 chip also provides excellent battery life and reliable performance for productive tasks.
The ThinkPad X13S Gen 1 with the Snapdragon 8cx Gen 3 offered 13 hours and 40 minutes on a charge even when using a cellular connection; this increased to 15 hours and 3 minutes using Wi-Fi.
The virtual event on October 12 is quickly approaching, so we don't have much longer to wait to learn everything there is to know about the Surface Pro 9. Nevertheless, we'll keep an ear out for any last-minute leaks and rumors. 
---
Conclusion 
The article outlines everything you need to know about the Microsoft Surface Pro 9. It includes its release date, costing, creative design, specs, and outlook. It has fantastic features making it a better and more innovative version. To get more information visit our official website savewithnerds. 
FAQ's