Adidas Yeezy has transcended and made its place in the adidas shoes catalog as a prominent category! One such part of this category includes the Adidas yeezy 700! Known for its unique design, silhouette and multi-dimensional appearance, the adidas yeezy 700 will make you fall in love with their visual appeal! Stadium Goods is a platform that resells sneakers from a plethora of brands including Nike, Converse, adidas and more! It is an ideal place to find a wide range of original and good quality sneakers. Keep reading to find out more about adidas yeezy 700 sneakers on Stadium Goods. 
Adidas yeezy 700 sneakers on Stadium Goods! 
1. Yeezy Boost 700- Inertia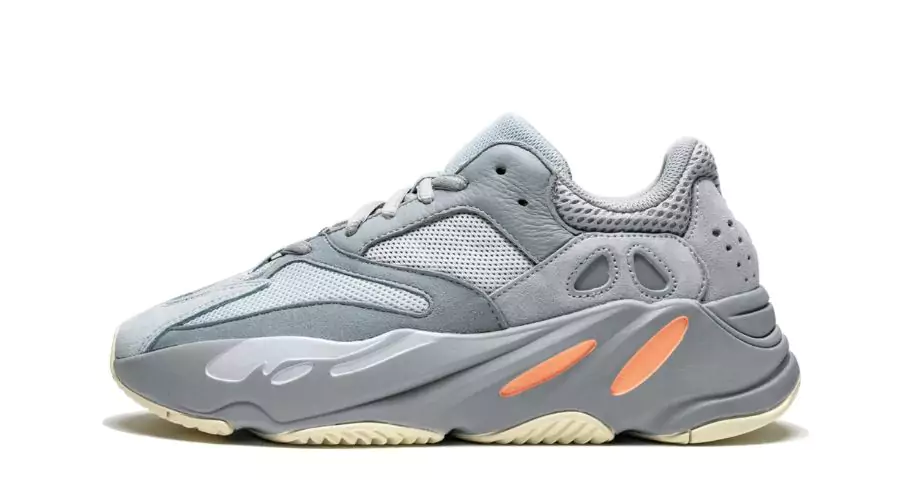 Made of premium leather, these sneakers feature distinct gray shades that blend in seamlessly to give a perfect colorway. They have light pink accents on the oval shaped detailing on the sides and a mesh upper layer. The look is embellished with a cream white rubber sole. The sole is quite chunky and durable. 
Whether it's a casual hangout with your friends or a late night party, make your way to the center with these stunning 'Inertia' Yeezy's. And, you'll certainly stand out. Don't be surprised if some people come up and ask about your sneakers!
---
2. Yeezy Boost 700- Waverunner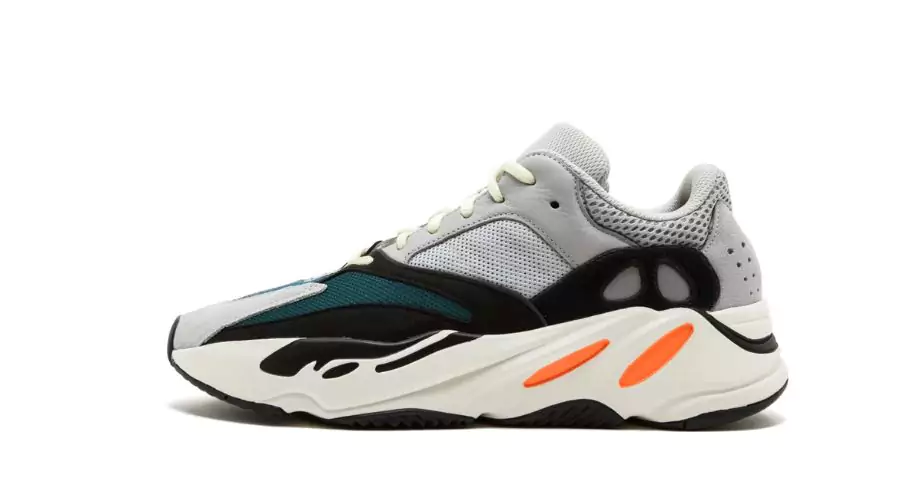 If you are still looking for your signature style then maybe this is a good fit? These yeezy shoes have gray, black and orange accents to accentuate the look. They also feature mesh like designs and dotted designs on the back for an enhanced vibe. 
If you want to look all chill and cool then this is what you need. Enter the realm of fashion with this stunning pair of sneakers that won't disappoint you. So, whether it's to stand out or make an impression, these sneakers got you. 
---
3. Yeezy Boost 700- Enflame Amber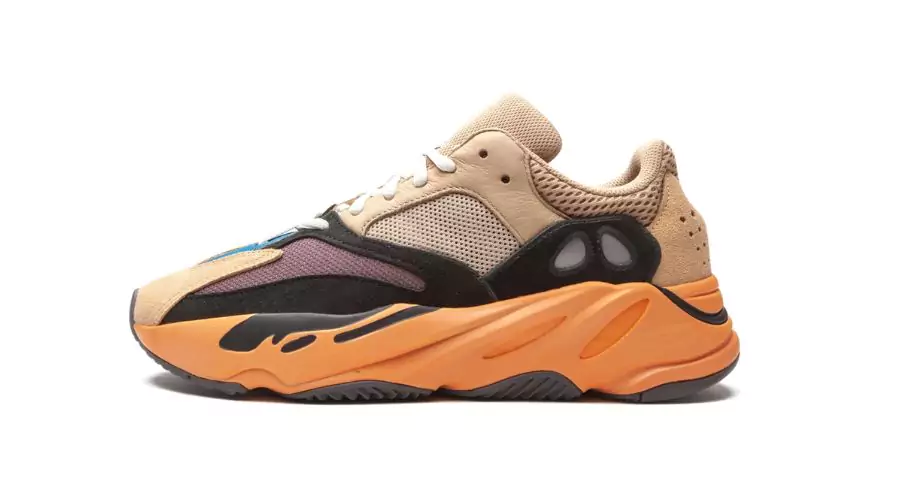 If bright colors are your thing then hello! These shoes have a chunky sole and cushioned midsole for maximum comfort. The yellowish and gray shade of the mesh gives a nice layer to the design. Inspired from the waverunner design, these sneakers add a different color aesthetic to the shoe's vibe. So, if the 'Waverunner' style fascinates you but you feel like trying something different, then go for this magnificent pair! Focusing on fashion forward aesthetics, you can don these sneakers with your fanciest outfits or simpler ones, because you'll stand out either way. There are dotted like designs on the back and oval embellishments on the sides to accentuate the shoe's look.
---
4. Yeezy 700 V3- Kyanite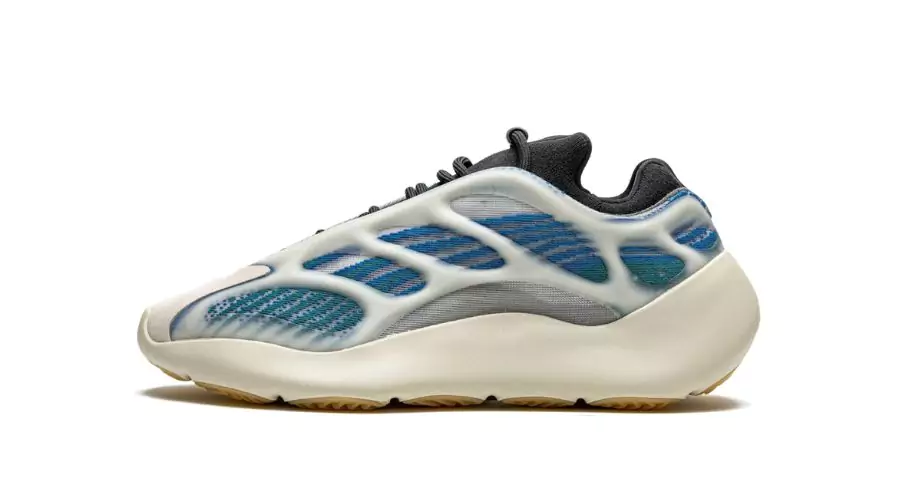 These adidas Yeezy 700 V3 sneakers have blue streaked designs. They feature a foam based midsole for maximum comfort while walking. Highly functional for fashion purposes, these sneakers have a low-top silhouette. 
You'll fall in love with the beautiful blue colored designs that have perfectly blended in with the white and black tones. Whether it's your favorite casual fit or graphic tee look, you can don these sneakers and make the look even more special. And, if you feel like your outfit needs something more, then these sneakers got you. All you need to do is put them on and they'll make you stand out and accentuate the look perfectly. 
---
5. Yeezy Boost 700 Hi-Res Red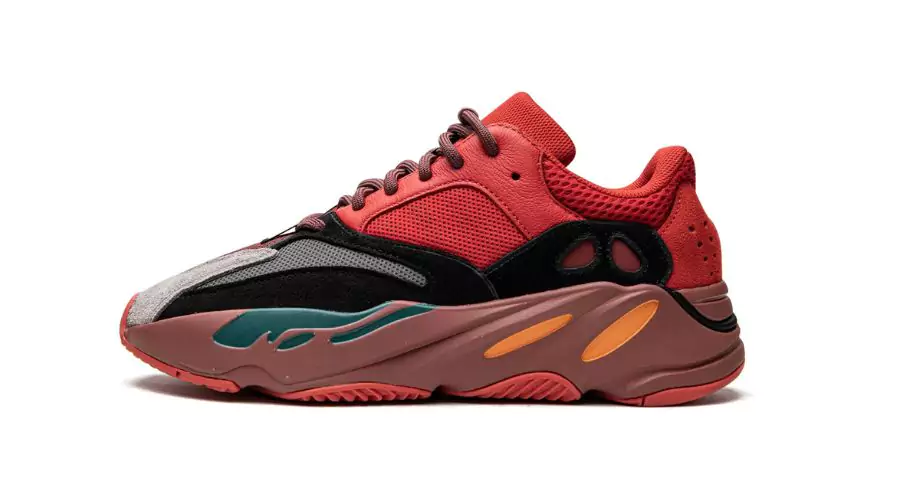 One of the most popular Yeezy 700 sneakers! If you like everything bright and red, then this one's for you. The mesh collar, sole and mid-panel have a reddish shade. The front mesh has gray accents and the oval-like embellishments on the sides feature orange colors. 
To add finishing touches to the look,  the laces are colored with dark red shade to make them stand out. Bring a captivating energy to the party and show off your moves as you adorn your look with these sneakers. They have that luxurious look and a fashionista kinda vibe. So, if you are a diehard fashion enthusiast, then this is all you need. The 'Hi-res' category of Yeezy also includes a blue shade. Pair the shoes with your casual outfits or glamorous party wear ones, either way we know that you'll look your best!
---
Conclusion
Known for its striking appearance, flashy features and durability, adidas yeezy 700 are a symbol of creativity and fashion. They are made for those individuals who love to stand out and want to find their signature unique styles! Stadium goods has a diverse range of Yeezy 700's on its website. If you are looking for a pair of Yeezy's to accentuate your style then this is a great platform to start your journey. 
For more information, visit Savewithnerds. 
FAQs