Corner sofas are the finest way to maximise space in your living area. They make it simple to create a warm and friendly atmosphere. They're ideal for entertaining visitors or large families as well. Marks & Spencer offers a variety of corner sofa models if you're shopping for one. You are sure to find the ideal one for your home among their stylish and reasonably priced selection. Let's look at some things to consider when looking for corner sofas and the best selections from Marks & Spencer.
What to consider when buying corner sofas?
When you're in the market for corner sofas, here are the key factors to keep it simple:
Size: Measure your space precisely to make sure the sofa fits just right in your living room.
Shape: Corner sofas come in different shapes, like L, U, and C. Choose the one that maximises your space.
Style: These sofas come in various designs, from classic to modern. Choose a style that goes well with your current interior design.
Features: Some corner sofas have cool extras like storage, recliners, and adjustable headrests. Consider which features are most important to you.
Budget: Set a budget before you shop. Corner sofas can range from a few hundred to several thousand pounds, so knowing your limit helps you stay on track
5 corner sofas on Marks & Spencer
1. Aspen corner chaise sofa (Right hand)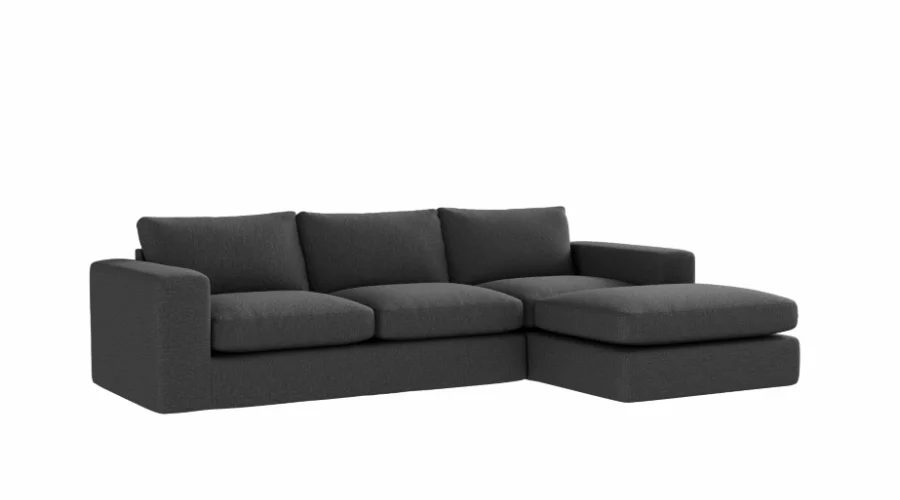 With the Aspen corner chaise sofa in a right-hand configuration, your living room will be more stylish and comfortable. This modern sofa offers a cosy sanctuary for relaxation in addition to adding a hint of contemporary refinement. You can relax by spreading out on the right-hand chaise. You have the freedom to select from a selection of fabric alternatives to flawlessly fit your decor. The sofa has thick cushions that make sitting on it comfortable. For stability, it is supported by four strong legs. Depending on the configuration you choose, the sofa's overall proportions change, assuring a perfect fit for your space.
---
2. Lincoln small corner sofa (Left-hand)
The Lincoln small corner sofa in a left-handed design embraces modern elegance. This chic sofa offers comfortable seating in addition to enhancing the aesthetic appeal of your house. Your living area gains a contemporary feel thanks to the left-hand orientation. To match your interior decor, you can choose from a variety of fabric selections. The sofa has comfortable seats and strong legs to support it. The particular configuration you select will determine the overall size and weight, ensuring a precise match for your area.
---
3. Ferndale large corner sofa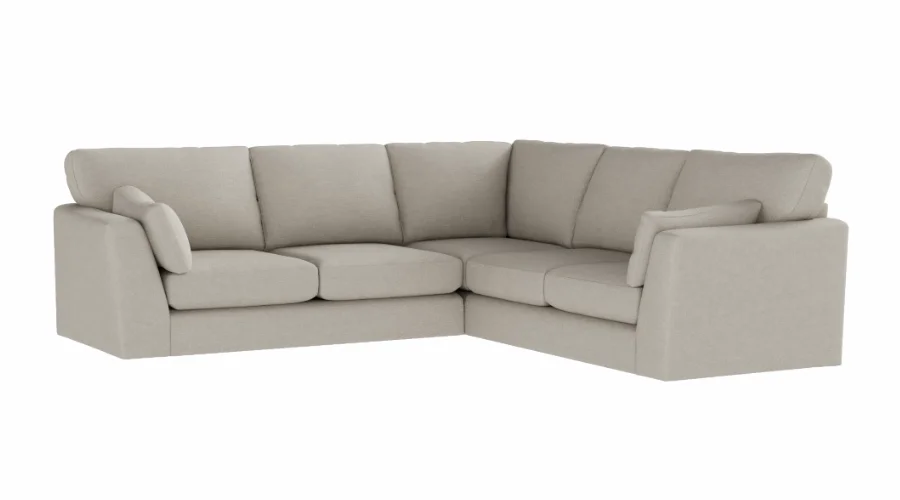 Those who value roomy seats and a hint of luxury will appreciate the Ferndale large corner sofa. This wide sofa is ideal for rooms with more space since it provides room for family and visitors. You are able to select from a variety of fabric selections to match your decor effortlessly. The sofa has robust legs for stability and velvety cushions for exceptional comfort. The overall size and weight of the sofa may fluctuate depending on the particular configuration you select to give a fantastic fit in your space.
---
4. Copenhagen chaise sofa (Left-hand)
The Copenhagen chaise sofa in a left-hand configuration offers adaptability and flair. This sofa is designed for both practicality and comfort. The left-hand chaise can be positioned in different ways, perfect for different room setups. You also get to choose from a variety of fabrics to match your style and décor. The sofa offers large cushions for a nice sitting experience and solid legs for durability. The particular configuration you select will determine the overall size and weight, ensuring a great match for your home.
---
5. Scarlett large corner sofa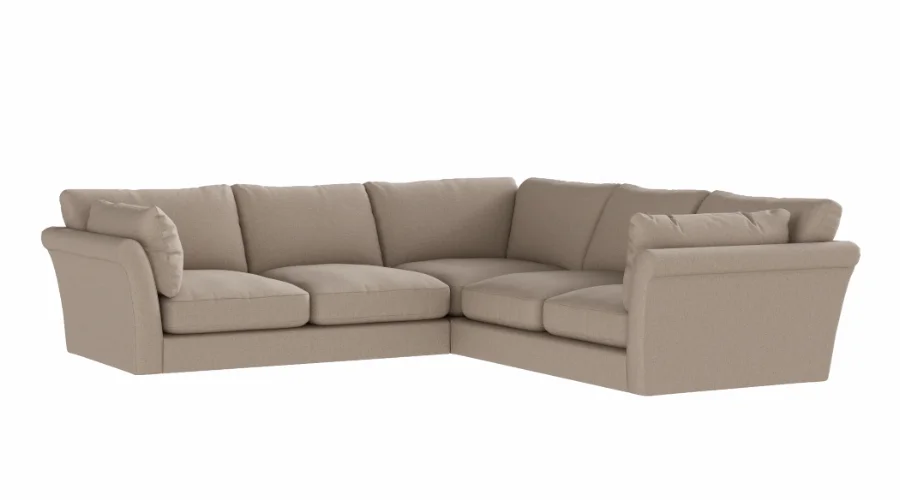 To create a warm centre point in your living area, the Scarlett large corner sofa blends comfort and beauty. This sofa is great for parties and hanging out with family and friends. You can pick the fabric that matches your room's style. The sofa has strong legs to last a long time and comfy cushions that make you want to relax and chill out. Depending on the configuration you choose, the sofa's total size and weight may change, ensuring that it fits your room properly.
---
How to take care of your corner sofas?
To keep your corner sofas looking their best, follow these care tips:
Regularly vacuum the sofa to eliminate dust and dirt, with a particular focus on the corners and small gaps.

Spot clean any spills or stains immediately. Use a mild detergent and water, and avoid rubbing the stain, as this could damage the fabric.

Protect the sofa from sunlight and direct heat. This could cause the fabric to fade or become brittle.

Have the sofa professionally cleaned every few years. This will help the sofa last longer by getting rid of any stains or grime that are deeply embedded.
Conclusion
Your living area will look wonderful and you will feel comfortable with corner sofas. With so many varieties and features to select from, it's best to start by taking your space and personal preferences into account, then decide which one best fits your house. You'll surely find the perfect corner sofas for your home at Marks & Spencer. For more models of corner sofa beds and outdoor corner sofas, visit their official website. If you found this article helpful, then visit Savewithnerds for more such updates. 
FAQs