Black Friday is almost here – are you prepared to save big? As the biggest shopping event of the year, Black Friday 2023 will feature jaw-dropping deals from top retailers like Amazon, Walmart, Target, and Best Buy both online and in stores. With prices slashed on the season's hottest products, from iPhones and 4K TVs to Instant Pots and gaming consoles, it's the optimal time to cross items off your wish list at a fraction of the cost.
To make the most of Black Friday deals on November 24, you'll need a game plan. This comprehensive guide will cover everything from what deals experts predict will offer the most bang for your buck to when exactly the sales start and end. You'll get insider tips on where to find early Black Friday promotions, how to prep your shopping list, and strategies to maximize savings from both online and brick-and-mortar doorbuster deals.
Whether your Black Friday shopping style is meticulously planned or simply grabbing great finds on the fly, we'll ensure you make the most of your time and budget this November. Follow our advice, and there's no doubt you'll conquer Black Friday deals in 2023 with money left in your pocket and the hottest products headed your way. The savings are going to be truly unbeatable, so let's get ready to shop!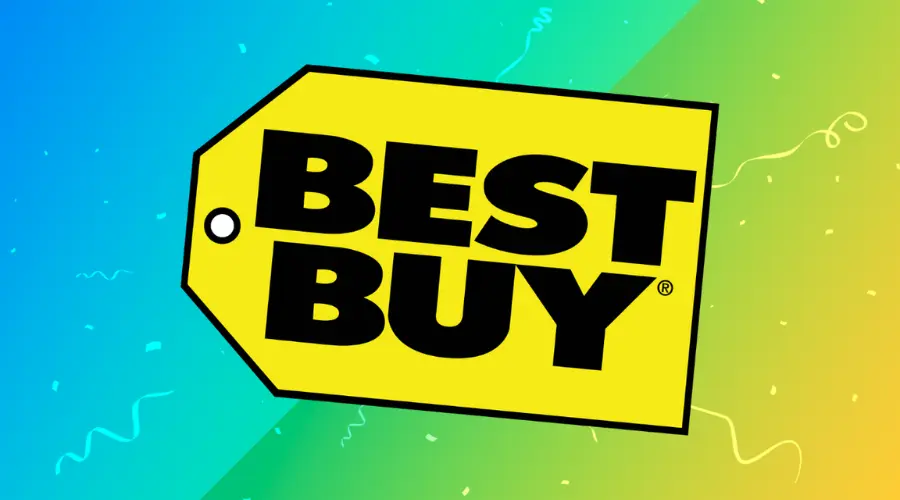 When does Black Friday start and end?
The actual Black Friday date is Friday, November 24th this year. However, the sales will start much earlier than that. Here is when the Black Friday shopping frenzy begins:
Early online sales will start by November 1st – Most major retailers launch pre-Black Friday promotions at the start of November. Amazon, in particular, has released early Black Friday deals for the past several years leading up to the big weekend.

The peak of Black Friday is all day Friday, November 24th – online and in-store deals will both be in full swing on the official Black Friday, which is generally considered a national shopping holiday in the U.S.

Weekend sales extend the savings through Cyber Monday on November 27th – Retailers continue releasing new online promotions all the way through Monday. 

It wraps up with smaller Cyber Week sales – Additional savings last through the week following Thanksgiving.
So, in summary, you can find Black Friday deals from early November through Cyber Monday weekend. The biggest price drops will occur from Wednesday evening through Monday night. Plot your shopping strategy around these major sale periods.
Top categories With the Best Black Friday Deals in 2023
When it comes to maximising savings, not all Black Friday deals are created equal. Here are the products that experts forecast will have the most impressive discounts for Black Friday 2023:
Top Deals on Electronics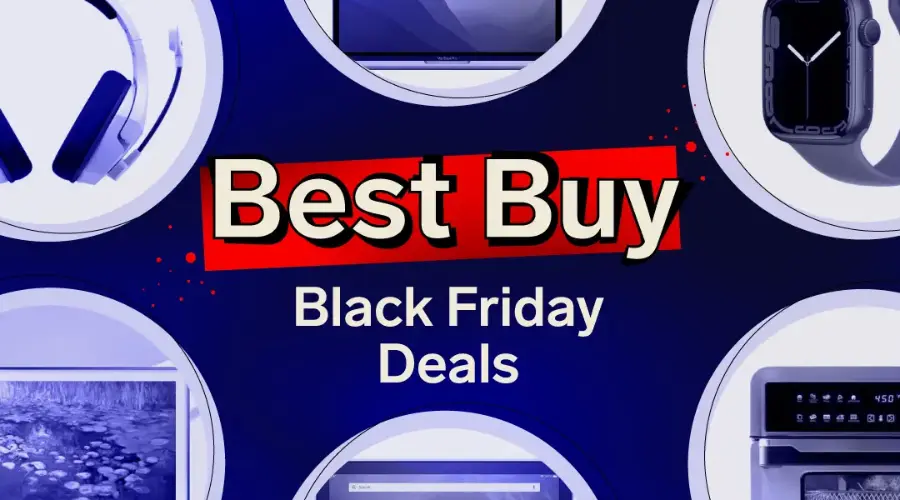 Electronics are hands-down the hottest Black Friday buys every year, so make sure to keep an eye out for all-time low prices on:
4K TVs – Featured brands will include Samsung, Sony, LG, TCL, Hisense, and more. Look for savings of up to $1000 off high-end models.

Laptops – From budget-friendly Chromebooks to MacBooks, laptops will see major price drops. Expect $200-$500 off. 

Tablets – The standard 10% off won't cut it. Look for up to 50% off iPad Pros, Kindle Fires, Galaxy Tabs, and Surface Pros.

Smartphones – iPhone and Samsung Galaxy phones are historically at their lowest prices during Black Friday promotions. Save $400+ on the newest models.

Smart home devices – Snag steep discounts on Alexa devices, Google Nest, smart lights, robot vacuums, and more.
The Best Toy & Game Deals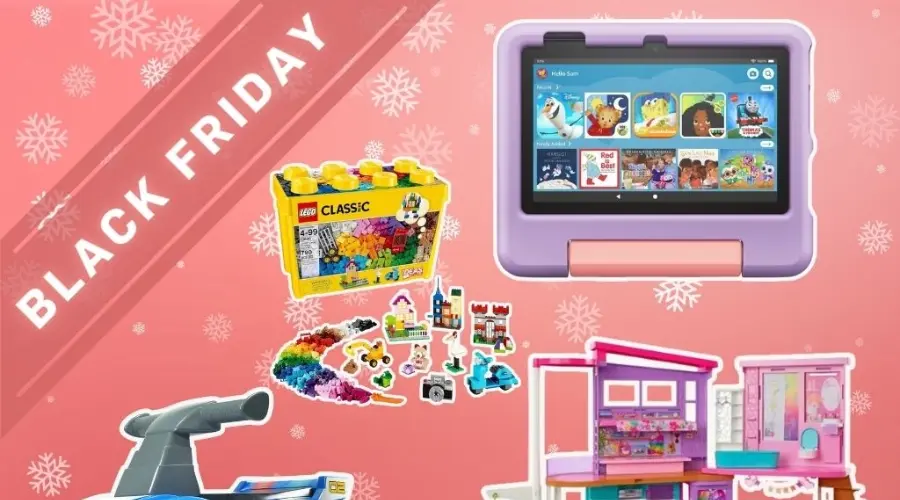 Along with tech, some of the most popular Black Friday purchases are kids' toys and family games. Shop these categories for incredible bargains:
Lego sets – Look for up to 40% off giant Lego kits, from Harry Potter to Star Wars options.

Gaming consoles – Expect bundles with extras like controllers and gift cards for PlayStation, Xbox, and Nintendo.

Hoverboards & e-scooters – New ride-on models always go on sale for the holiday season.

NERF guns – A black Friday staple, get dart blasters for up to 50% off retail.

Puzzles & board games – Great for family fun, popular games will be up to 35% off
Clothing & Accessories Steals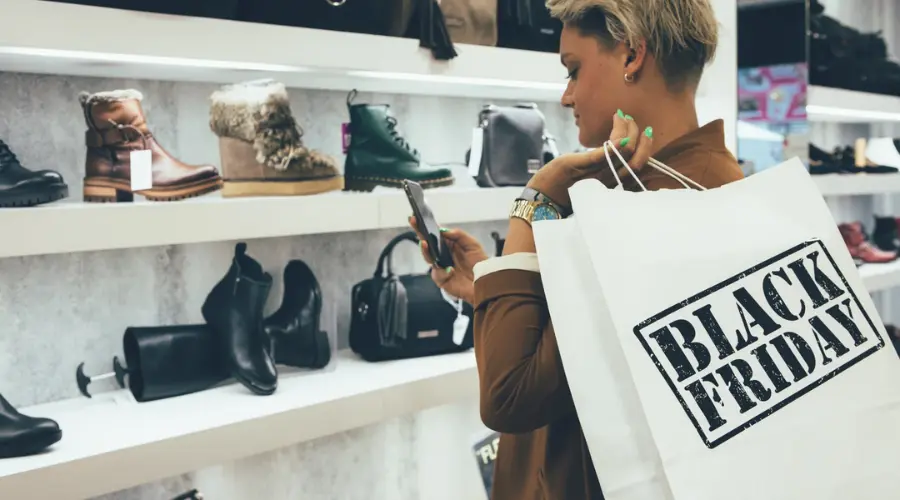 While electronics may get more hype, you can also save big on apparel during Black Friday. Shop these clothing and accessory categories:
Coats, jackets & boots – Winter gear will be heavily discounted even before peak cold hits. Save up to 60%.

Athletic apparel – From workout leggings to running shoes, you'll find 20-50% off at major sportswear brands. 

Handbags – Look for designer bags and purses for hundreds of retail prices.

Activewear – Yoga pants, workout tops, sneakers, and more will be offered at the best prices.

Jewellery & watches – Retailers like Macy's and Kohl's see intense discounts on accessories.
Kitchen & Home Price Drops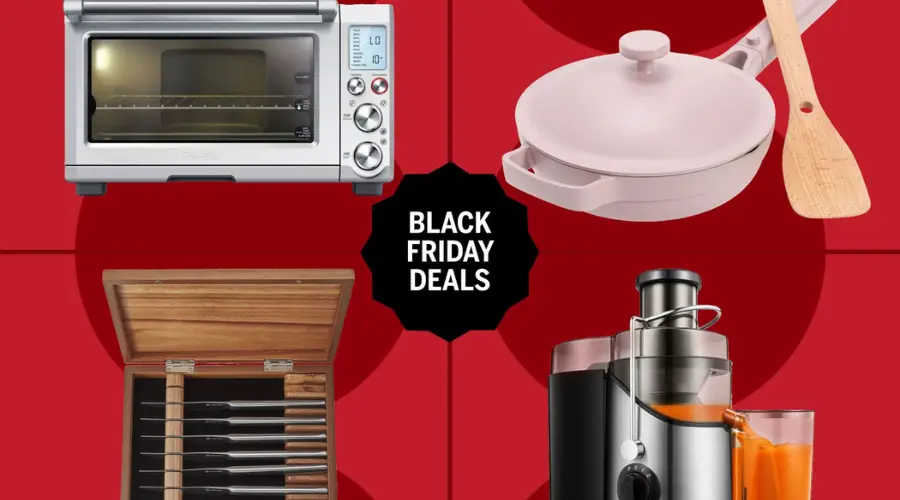 For your biggest home items, Black Friday is the time to buy. Watch for rock-bottom pricing on: 
Instant Pots & air fryers – Two of the top sellers with deals up to $60 off.

Small kitchen appliances – Great deals on blenders, coffeemakers, stand mixers and more. 

Mattresses – Markdowns can top $500 for brands like Tempur-Pedic and Serta.

Furniture – Look for at least 20% off sofas, sectionals, bedroom sets and more.

Vacuums – Upright, cordless, robot vacs and more at their lowest prices.
The Best Travel Discounts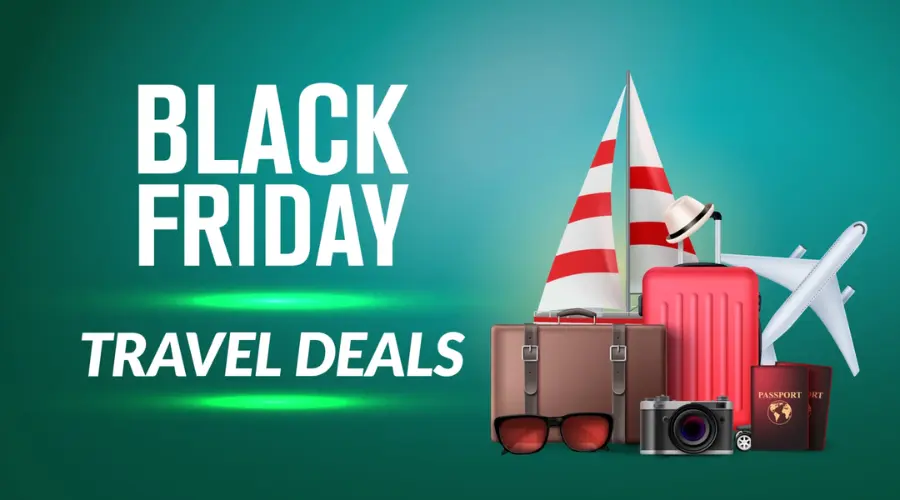 Finally, keep travel deals on your radar, as Black Friday is the best time to book:
Flights – Airlines like Delta and American run major sales around Thanksgiving.

Hotels – Expect up to 25% off hotels in tropical destinations for winter getaways. 

Cruises – Book ahead for next year and save up to 60% off cruises.

Luggage – Shop discounts of up to 75% off suitcases and travel accessories.

Rental cars – Look for coupon codes and extended rental discounts.
This list just scratches the surface of the hundreds of products that will be marked down for Black Friday. But these predicted hot-ticket items are a great place to start planning your wish list.
Don't Miss Out on These Top UK Retailers for Black Friday Deals
While Black Friday originated in the United States, it has become one of the biggest shopping events in the UK as well. Many popular British retailers roll out incredible discounts and bargains leading up to and on Black Friday itself
When deal hunting across the pond, make sure to keep these top UK stores on your radar for the best Black Friday deals in the UK:
Amazon
The UK version of the giant online retailer starts rolling out thousands of Lightning Deals weeks ahead of Black Friday. Amazon Black Friday deals will offer you savings across every category, like electronics, home goods, fashion, and Amazon devices.
Argos
This go-to British catalogue and online retailer is known for doorbuster Black Friday deals on electronics, toys, appliances, and jewellery. Shop their Black Friday daily deals, discounts and codes. 
John Lewis
Never one to miss a good sale, John Lewis offers some of the best Black Friday deals on fashion, home, tech, and more. Monitors prices on big brands to get the lowest prices.
Currys
Currys PC World shapes up to be a top destination for Black Friday deals on laptops, TVs, smartphones, appliances, smart home tech, and gaming.
Boots 
Looking for health and beauty steals? Boots routinely offers up to 50% off makeup, skincare, hair tools, fragrances, and more leading up to Black Friday weekend.
Very
This online department store really delivers savings across top brands during Black Friday. Shoppers can expect up to 40% off fashion, electronics, home, beauty, and more. 
ASOS 
For trendy fashion and accessories, ASOS normally kicks off their famous Black Friday sale a full week early. Look for discounts up to 80% off.
Check these UK retailers first when Deal hunting across the pond, and you're sure to save big with the best British bargains for Black Friday 2023!
How to Maximize Savings on Black Friday  
Now for the fun part-time nail-down strategies to keep more money in your wallet during the Black Friday deals. Use these tips when tackling both online and in-store Black Friday sales:
Make a List and Set a Budget
This first step is crucial. As you browse upcoming ads and promotions, keep track of must-have items and what you expect to spend. This will prevent overspending and ensure you snag the Black Friday deals you really want.
Prioritise more expensive purchases like electronics and large appliances. Check prices ahead of time so you can spot true discounts versus inflated MSRPs. Set a firm budget for categories like clothing and accessories where it's easier to go overboard
Having a printed list with expected sale prices lets you quickly reference whether a deal is worth it or not.  
Sign Up For Email Alerts 
Take advantage of getting a jump on offers by signing up for brand newsletters and downloading apps. Retailers will send early access to sales, online codes, and sneak peeks at doorbusters
You can often use these emails and app coupons to stack savings on Black Friday deals. Being among the first shoppers notified of discounts helps you beat the crowds.
Spread Out Purchases
Rather than buying everything in one frantic weekend, consider taking advantage of sales all holiday season. Many Black Friday deals last into December, and some categories, like toys and winter apparel, actually see new low prices later in the season.
Spreading out your purchases lets you take advantage of multiple sale periods and gives you time to decide if you really want particular items after the initial excitement wears off. 
Also read: What is Walmart Plus? How is it Beneficial?
Conclusion
Black Friday 2023 will be here in the blink of an eye. Now that you know where and when to find the very best discounts, you can start getting your savings game plan ready! Follow the tips in this guide, and we guarantee you'll conquer Black Friday 2023, scoring the top Black Friday deals on gifts galore while saving big time. Just imagine how much you'll delight everyone on your list without breaking the bank. The incredible sales are right around the corner, so let the shopping fun commence! For more such updates, visit Savewithnerds.
FAQs