The capacity to accurately and authentically replicate real-world materials has always been a coveted skill in the field of digital content development. However, Adobe Substance 3D Sampler has completely revolutionised this process, allowing designers and artists to effortlessly merge the physical and digital worlds. Given this, this blog will look at how Adobe Substance 3D Sampler enables artists to give digital objects realistic textures and materials, altering how we view and engage with virtual environments.
What is Adobe Substance 3D Sampler?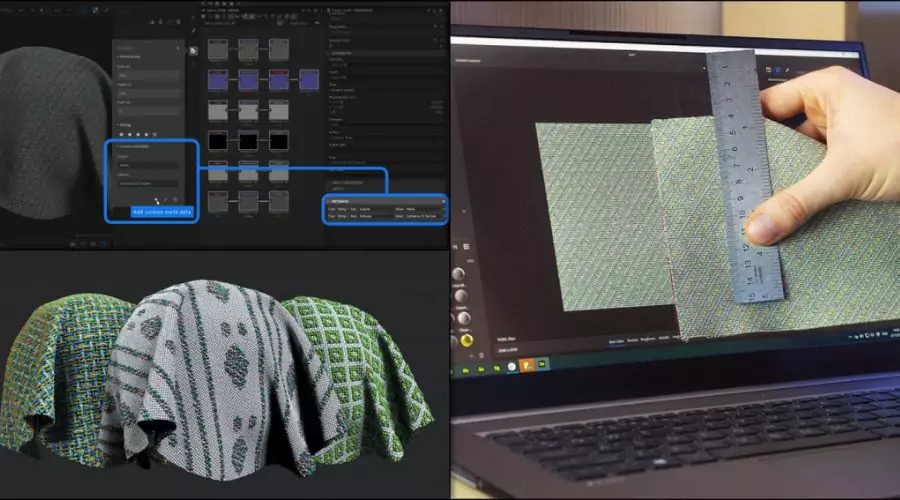 Adobe Substance 3D Sampler is a powerful software application that enables artists and designers to capture and convert real-world textures and materials into high-fidelity digital assets. It makes use of sophisticated scanning methods like photogrammetry or structured light scanning to record the fine details, hues, and surface properties of real materials. Artists can create realistic and compelling virtual settings by reconstructing the programme and recreating these elements in the digital world. By allowing creators to include the textures of the actual world in their digital works, Adobe Substance 3D Sampler acts as a link between the physical and digital worlds.
How is Adobe Substance 3D Sampler used?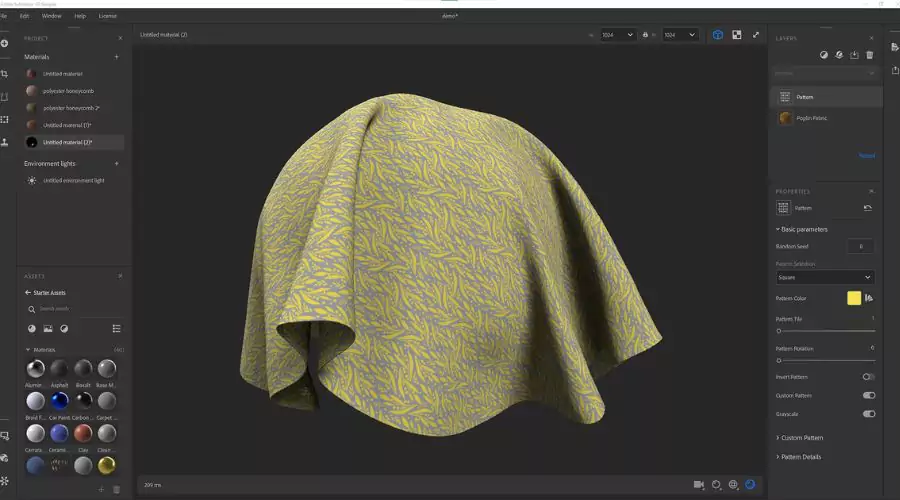 A revolutionary tool, Adobe Substance 3D Sampler turns reality into digital artwork. It enables artists to produce immersive digital experiences that conflate the real and virtual worlds by accurately and faithfully capturing and recreating real-world objects. Adobe Substance 3D Sampler unlocks new levels of creativity and pushes the limits of what is possible in the world of creating digital content because of its variety and power. We can only speculate about the beautiful future that lies ahead as technology develops, one in which reality and imagination seamlessly combine.
1. Pushing the boundaries of creativity
Adobe Substance 3D Sampler pushes the limits of creativity and encourages artists to explore unexplored territory with its robust capabilities. Artists can unleash their imagination and produce experiences that defy reality by fusing the concrete aspects of the physical world with the limitless possibilities of the digital world. The software acts as an innovation catalyst, paving the way for fresh approaches to narrative, visual, and interactive design.
2. Enabling versatile applications
Adobe Substance 3D Sampler has a plethora of uses. The software is useful in a variety of industries, including gaming and virtual reality as well as product design and architectural visualisation. The creation of lifelike graphics and realistic gaming components allows game creators to engross players in intriguing virtual worlds. It is now possible for product designers to simulate materials and prototypes, leading to precise and thorough product visualisations. Building materials can be represented virtually by architects, which helps with the visualisation of architectural designs. Substance Sampler's adaptability enables producers from a variety of fields to take their digital content to new levels. 
3. From material capture to digital transformation
In addition to capturing materials, Adobe Substance 3D Sampler offers a comprehensive collection of tools for improving and changing them digitally. To create the required visual effects, artists can adjust and alter a variety of material qualities like colour, roughness, metallicness, and displacement. With this freedom to explore and experiment, artists are able to produce original and inventive digital materials that transcend the bounds of reality.
4. Bridging the gap between reality and imagination
Adobe Substance 3D Sampler acts as a link between reality and imagination by enabling artists to include authentic materials in their digital workflows. Artists can now employ the variety and wealth of original sources to give their digital works a sense of authenticity and plausibility. The software enables artists to build virtual surroundings that feel viscerally real, whether they want to imitate the warmth of weathered wood, the reflecting qualities of polished metal, or the delicate textures of fabric.
5. Replication with unparalleled accuracy
After the real-world material is compiled, Adobe Substance 3D Sampler cracks cutting-edge algorithms and computational methods to accurately recreate it. The software examines the recorded data, reconstructs the material qualities, and creates a digital image that accurately mimics the material's physical features. Every detail is faithfully translated into the digital realm, from the minute flaws to the elaborate patterns, enabling a smooth transition from reality to the virtual world.
6. The power of capturing material 
The extraordinary capacity of Adobe Substance 3D Sampler to capture real-world materials and transform them into high-fidelity digital assets is at the heart of the software. Artists can use a variety of methods, like photogrammetry or structured light scanning, to capture the fine details, hues, and surface features of real-world materials through a process called material scanning. This method captures the essence of reality, giving developers of immersive digital experiences a strong starting point.
Conclusion
The introduction of physical textures to the digital world is revolutionised by Adobe Substance 3D Sampler, which grants digital works of art a new degree of authenticity and realism. The software gives artists and designers the tools they need to push the limits of their creativity and produce immersive experiences that fascinate and engage audiences. This is made possible by its sophisticated material capture capabilities, potent editing tools, and seamless connection with the Adobe Substance ecosystem. As technology develops, we can only speculate about the fascinating possibilities that Adobe Substance 3D Sampler will open up for the creation of digital material, further erasing the distinction between fact and fantasy. Fore more information, visit Adobe and the official website of Savewithnerds.
FAQ's