The field of 3D design has experienced significant advancements in recent years, with new tools and technologies constantly emerging to enhance the creative process. One such groundbreaking tool is the Adobe Substance 3D Modeler. As a cutting-edge software solution, Adobe Substance 3D Modeler offers a wide range of benefits to designers, artists, and creatives working in various industries. 
Benefits of Adobe Substance 3D Modeler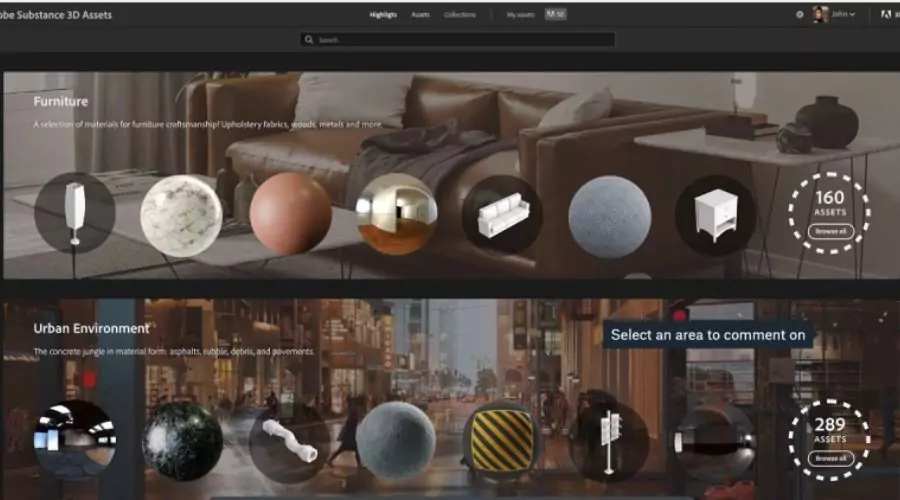 I. Enhanced Workflow Efficiency
Adobe Substance 3D Modeler streamlines the 3D design workflow, making it more efficient and intuitive. The software provides a user-friendly interface with a comprehensive set of tools, allowing designers to seamlessly create, edit, and refine 3D models. Its intuitive controls enable artists to quickly experiment with different designs and make real-time adjustments. By minimizing the time spent on tedious tasks, Adobe Substance 3D Modeler empowers designers to focus more on their creative vision, leading to enhanced productivity and faster project completion.
---
II. Powerful Material Creation and Customization
One of the standout features of Adobe Substance 3D Modeler is its robust material creation capabilities. The software offers an extensive library of pre-built materials, textures, and patterns, giving designers a vast array of options to choose from. Moreover, Adobe Substance 3D Modeler enables users to create their own materials from scratch, allowing for limitless customization. 
With its advanced material editor, designers can tweak parameters such as colour, glossiness, roughness, and more, ensuring the perfect visual representation of their 3D models. This flexibility and control over materials greatly enhance the realism and quality of the final designs.
---
III. Seamless Integration with Adobe Creative Cloud
As part of the Adobe Creative Cloud suite, Substance 3D Modeler seamlessly integrates with other Adobe applications, providing a cohesive and interconnected design ecosystem. Users can easily import and export assets between Substance 3D Modeler and other Adobe tools, such as Photoshop and Illustrator, without any compatibility issues. This integration allows designers to leverage the strengths of each application, combining 3D design with 2D editing and graphic design to create truly immersive and visually stunning projects.
---
IV. Realistic Rendering and Visualization
Adobe Substance 3D Modeler excels in delivering realistic rendering and visualization capabilities. The software employs state-of-the-art rendering algorithms and physically based materials to create highly accurate representations of 3D models. 
Designers can simulate various lighting conditions, environments, and camera settings to achieve the desired visual effects. Whether it's architectural visualization, product design, or character creation, Adobe Substance 3D Modeler enables designers to create lifelike renderings that captivate and engage viewers.
V. Collaboration and Sharing Made Easy
Collaboration is a crucial aspect of the design process, and Adobe Substance 3D Modeler facilitates seamless collaboration among team members. The software allows designers to share their 3D models, materials, and textures in a variety of formats, ensuring compatibility with other design software and platforms. 
This enables designers to work collaboratively, receive feedback, and iterate on their designs more efficiently. Additionally, Adobe Substance 3D Modeler's integration with Adobe Creative Cloud's cloud-based storage and sharing features simplify the process of sharing files across teams, clients, or stakeholders.
---
Features of Adobe Substance 3D Modeler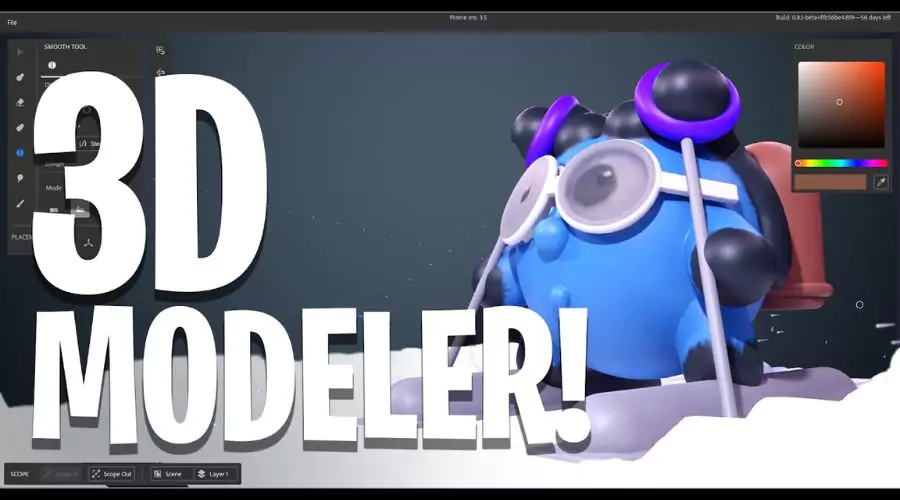 I. Intuitive User Interface
The user interface of Adobe Substance 3D Modeler is designed to be user-friendly and intuitive. The software provides a streamlined workflow, making it accessible to both beginners and experienced 3D artists. The interface is highly customizable, allowing users to arrange tools and panels according to their preferences, enhancing productivity and efficiency.
---
II. Robust 3D Modeling Tools
Adobe Substance 3D Modeler offers a wide range of powerful 3D modelling tools. These tools enable artists to create intricate and detailed 3D models with ease. From basic shape creation to advanced sculpting, users have access to a comprehensive set of tools that facilitate the creation of complex models. The software also includes parametric modelling capabilities, allowing for non-destructive edits and adjustments.
---
III. Material Creation and Editing
One of the standout features of Adobe Substance 3D Modeler is its material creation and editing capabilities. The software provides a node-based material editor, allowing artists to create and modify materials with a high level of control. Users can manipulate various parameters such as colour, roughness, metallic properties, and more. Additionally, Substance 3D Modeler integrates seamlessly with Adobe Substance 3D Painter, enabling artists to transfer materials between the two applications.
---
IV. Procedural Texturing
Procedural texturing is another key feature of Adobe Substance 3D Modeler. The software provides a vast library of procedural textures that can be applied to 3D models. These textures can be manipulated and customized to achieve desired effects, such as weathering, ageing, and surface variations. The procedural approach allows for non-destructive edits, making it easy to experiment and iterate on different texturing options.
---
V. UV Mapping and Unwrapping
Adobe Substance 3D Modeler offers robust UV mapping and unwrapping tools. UV mapping is the process of mapping 2D textures onto 3D models, and Substance 3D Modeler provides efficient and accurate UV unwrapping algorithms. This feature enables artists to create high-quality texture maps that accurately represent their 3D models, resulting in realistic and visually appealing renders.
---
Conclusion
Adobe Substance 3D Modeler has transformed the landscape of 3D design, providing designers and artists with a powerful and comprehensive toolset. From streamlining workflows to enabling advanced material customization and realistic rendering, Adobe Substance 3D Modeler empowers creatives to bring their visions to life with unmatched precision and efficiency. For more information about adobe substance 3d modeler tutorial and adobe substance 3d modeler beta visit the official website of Savewithnerds.
FAQs