Enter the exciting world of 3D jigsaw puzzles, where precision and patience intertwine to craft stunning sculptures. You can make globes, characters and different shapes with these engaging puzzles. 3D jigsaw puzzles open doors to endless creativity and learning. The world of 3D jigsaw puzzles helps one explore a seamless blend of art, engineering, and problem-solving, all within the confines of a puzzle. If you are ready to enjoy the 3D puzzle experience, WHSmith has a diverse range of these puzzles for you! From Harry Potter puzzles to Pokemon, you'll find it all here. Keep reading to find out more about 3D jigsaw puzzles on WHSmith. 
What are 3D Jigsaw Puzzles?
3D jigsaw puzzles help create three-dimensional models of various objects or structures. These puzzles consist of different pieces that assemble into a three-dimensional shape. 3D jigsaw puzzles are available in a wide range of designs from famous landmarks, characters, and animals to vehicles. While traditional puzzles, 3D jigsaw puzzles add a new dimension to the challenge by creating physical objects. Assembling a 3D jigsaw puzzle requires understanding how pieces fit together in three dimensions, enhancing problem-solving and creative abilities. These puzzles are often made from materials like plastic, wood, or foam and come with clear assembly instructions. Many 3D puzzles include labelled or numbered pieces to aid in the assembly process. 3D jigsaw puzzles are a fun yet challenging way to make the most out of your free time! You can incorporate your favourite characters and shapes to have a more engaging experience during the activity. 
3D Jigsaw Puzzles to challenge yourself!
1.  Ravensburger World Globe 540 Piece 3D Jigsaw Puzzle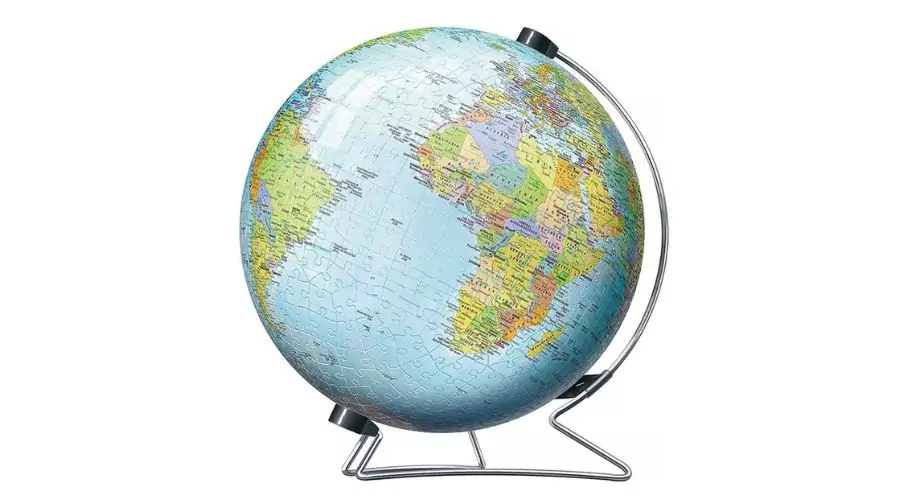 This puzzle ball is a fun way to learn about the world map and challenge yourself! There are 540 pieces in this puzzle. The pieces of this puzzle have been numbered on the back to help you get to the finishing point. Whether you want to give yourself a bit of a challenge or teach your child about the world, there are many ways to make use of this 3D puzzle. Moreover, you will absolutely love its versatile functionality. 
You can use the completed sphere model as a showpiece decoration or use it as a learning tool! This also makes an ideal gift for children who are at a learning age.
---
2. University Games Harry Potter Hogwarts Castle 3D Jigsaw Puzzle
Harry Potter fans will go crazy for this one! This Hogwarts 3D puzzle has 197 pieces and doesn't require any additional tools. It is ideal for children 8 years and above. There is a manual guide that includes easy instructions to help fans build the castle. 
After completing you can adorn your room with the expansive model and show off to other 'Potterheads'! If you want to introduce your children or friends to the fandom then this fun and engaging puzzle is the best way to begin!
---
3. University Games 3D Jigsaw Puzzle West Ham United Stadium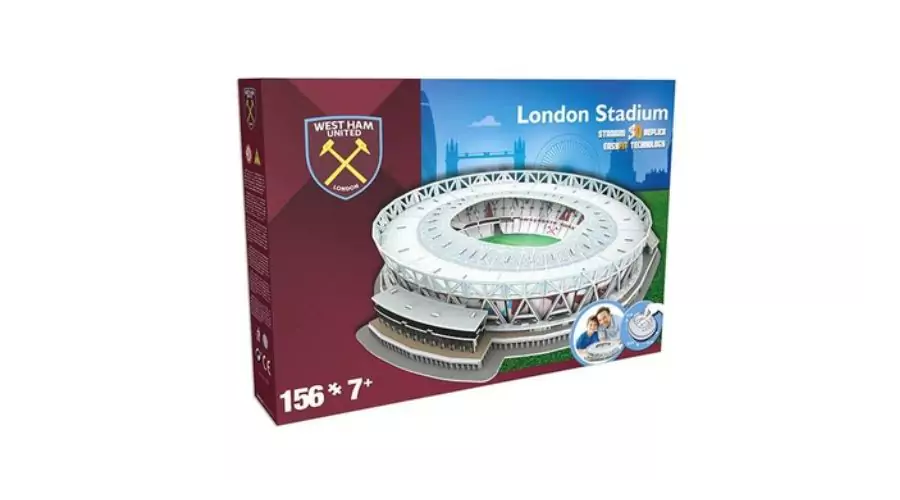 If you have a friend who is obsessed with West Ham United FC then this is the perfect gift for them! Recreate the UK's most stunning stadiums with this easy-to-follow puzzle. The puzzle contains 156 pieces and will take approximately 3-5 hours.
Whether you want to develop your critical thinking skills or showcase this beautiful model in your room, you can make use of this 3D puzzle in various ways!
---
4. Ravensburger Star Wars The Mandalorian Grogu 72-piece 3D Jigsaw Puzzle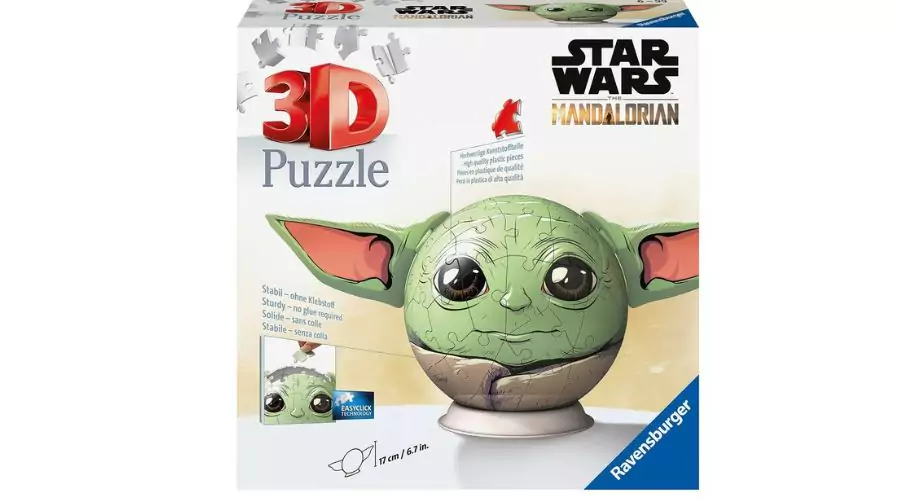 Star Wars fans, please assemble quickly! This 72-piece puzzle features the popular character Grogu. Whether you are a Star Wars fan or want to introduce your child to the fandom, you'll absolutely love this cute puzzle. The puzzle results in a spherical structure of the green-colored character. 
It comes with attachable ears to enhance the overall look! There is a plastic stand to place your completed puzzle on. You can use the completed structure as a decorative tool or share the wonder with your other Star Wars-obsessed friends.
---
Conclusion
3D jigsaw puzzles seamlessly blend education with recreation. They make transforming small pieces into an artistic structure a fun experience. This makes them an enduring source of fascination and enjoyment.  3D jigsaw puzzles represent more than just an entertaining hobby; they embody the spirit of ingenuity and perseverance. From iconic landmarks to fantastical creatures, these puzzles challenge our intellect while keeping us excited and engaged. 3D jigsaw puzzles for adults provide an opportunity to explore the depths of creativity, enhance problem-solving skills, and foster problem-solving abilities.  Whether you go for a 1000-piece 3D jigsaw puzzle or a 500-one, they manage to offer an immersive experience that goes beyond conventional puzzling. And WHSmith is here to help you embark on this exciting journey of jigsaw puzzles! For more information, visit Savewithnerds. 
FAQs