For over 40 years, the BMW 3 Series has offered dynamic driving fun like no other vehicle. The former BMW design boss, Paul Bracq, made BMW reach the middle class – characteristics that the BMW 3 Series still embodies today. The success of the BMW 3 Series is now one of the reasons why BMW is one of the leading manufacturers of premium vehicles. In this blog, Savewithnerds will help you analyze if the BMW 3 Series is still the way to go for your car needs and what a used BMW 3 Series might entail for you. 
Why did the BMW 3 become so popular?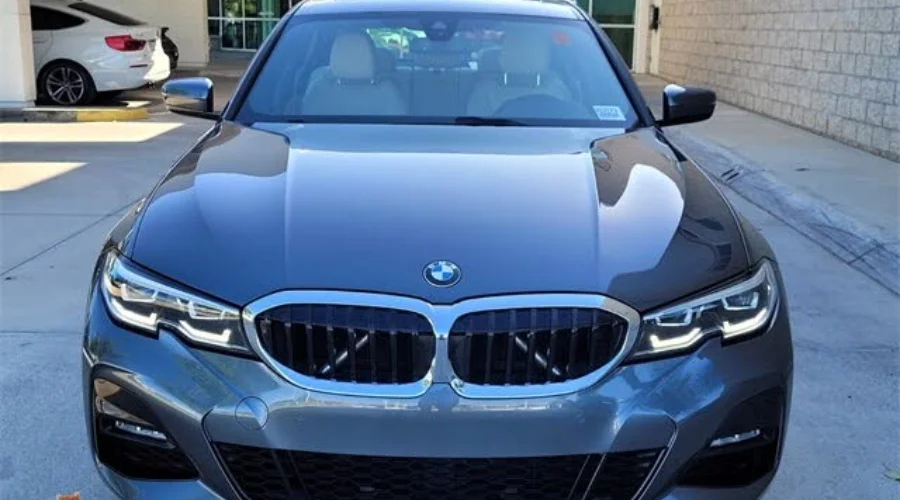 Seven generations have passed and the BMW 3 Series has been continuously developed and perfected, resulting in a vehicle that embodies mid-range sportiness like no other. The dynamic engines of the BMW 3 Series are increasingly more economical and emit fewer exhaust gasses which makes it a conscious choice. All models in the BMW 3 Series combine agility, practicality and safety and are still very popular today. The versatility of this car fascinates consumers and the specialist press, which is also reflected in dozens of awards.  One reason for this is undoubtedly the consistently sporty character of the BMW 3 Series, which is further refined with each generation of vehicle.
---
Trim levels you will find in used BMW 3 series 
| | |
| --- | --- |
| Trim level | Key features  |
| 330i | Welcome Light Carpet,  Moonroof, Apple CarPlay™ and Android AutoTM compatibility, Intelligent Personal Assistant |
| 330i xDrive | Same features as 330i with all-wheel drive (xDrive) capability |
| 330e | Plug-in hybrid Combustion engine + electric motor, All-electric range for short commutes |
| 330e xDrive | Same features as 330e with all-wheel drive (xDrive) capability |
| M340i | 3.0-liter M TwinPower Turbo inline 6-cylinder engine, 48V mild hybrid technology, M Sport brakes |
| M340i xDrive | Same features as M340i with all-wheel drive (xDrive) capability |
| M3 | High-performance M xDrive (M3 Competition xDrive Sedan), M Carbon Bucket Seats, BMW M engineering |
---
Safety features found in BMW 3 series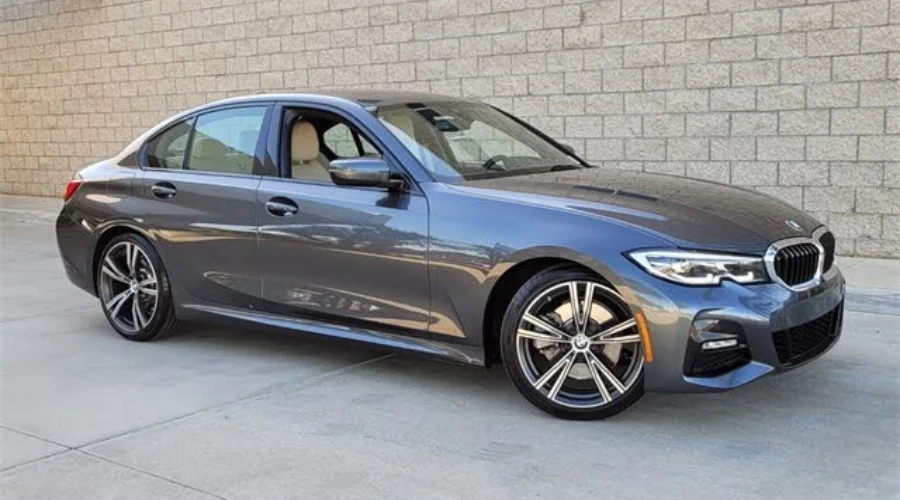 The car has dual front airbags, side airbags and side head protection for maximum security in case of road hazards. The car also features an anti-lock braking system that gives you peace of mind when you leave your car unattended. Electronic brake force distribution and electronic stability control are also standard. You can also find intelligent seat belt warning systems installed in all the seats. 
---
Price range of different BMW 3 series 
BMW 330i Sedan: Priced at $41,450 MSRP
BMW 330i xDrive Sedan: Priced at $43,450 MSRP
BMW 330e Sedan: Priced at $42,950 MSRP
BMW 330e xDrive Sedan: Priced at $44,950 MSRP
BMW M340i Sedan: Priced at $54,700 MSRP
BMW M340i xDrive Sedan: Priced at $56,700 MSRP
---
BMW 3 series vs BMW 5 series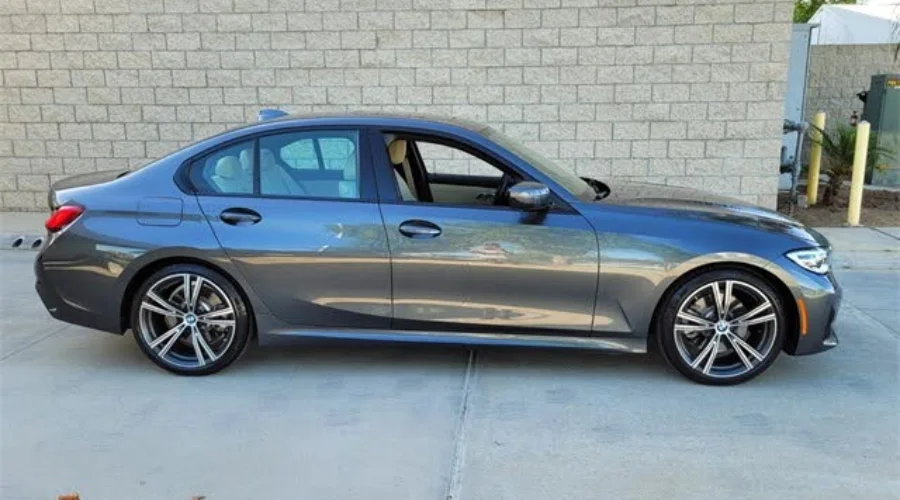 How does the performance of a used BMW 3 Series compare to newer models?
Both the 3 Series and 5 Series are great cars to drive, as you would expect from a BMW. The 3 Series is slightly firmer than its larger counterpart, making it feel sportier, if not as comfortable.
The difference between the BMW 3 Series and the BMW 5 Series also depends on the use you give the car. If you travel around town a lot, the 3 Series may be your best choice, as it is smaller and therefore more maneuverable.Anyone looking for absolute comfort and luxury is better off with the 5 Series. It's a bit more sophisticated, which is reflected in the higher price. 
Why get a used BMW 3 series?
The BMW 3 Series has always been a sign of performance and luxury. The BMW brand in itself imitates a certain level of trust in the minds of customers because of the sheer brand value BMW has gathered. You can easily own one of these used BMW 3 series which will always give you unbeatable performance in comparison to other used cars.

2020 BMW 3 Series 330i Sedan RWD used BMW 3 series 
This stunning 2020 used BMW 3 Series 330i Sedan RWD is a great car that will surely leave you satisfied with its performance. The mineral white exterior and the luxurious brown interior give this car a great look. The car has traveled 38677 miles. The car is powered by a robust 255 hp 2.0L I4 engine that offers an impressive 31 MPG. The car also features a rear-wheel drive and an 8-speed automatic transmission. The car also supports safety features like ABS brakes, backup cameras, curtain airbags and much more. The vehicle has had no reported issues or accidents of any kind, which means that the car won't look shabby at all. 
You can easily contact the owner on CarGurus where you can choose why you want to contact the owner. You can claim your interest or start further negotiation by inquiring about the best price for the model. Next, fill in your zip code and your contact details and you are good to go. You will soon be contacted by the owner for further deliberation. 
Conclusion 
Owning a car is a dream for many but not everyone can afford a brand new, shiny expensive car. For those who do  not have the required budget but still need to get a car for travel purposes, a used BMW 3 series car will be perfect. The car has always been appreciated through the industry as a well-functioning car. However, you must remember that all things need maintenance. It is supremely important that you do not defer the maintenance of your car or it will create nightmares worth of bills for you. Head over to CarGurus and find your next car. You can easily find the used BMW 3 Series recommended by Savewithnerds and drive all your troubles away! 
FAQs