Mattress toppers are an added layer on top of existing mattresses. They are known to provide comfort, pressure relief, and protect the mattresses. These bedding accessories are easy to maintain and install, budget-friendly and ideal for temporary use when you need more comfort! Saatva, an online retailer specializing in mattresses, is an excellent platform to fulfill all your bedding related needs. Whether it's mattresses or other accessories, you'll find them all here. 
About Saatva
Saatva is an online retailer company based in New York City. Its prime focus is mattresses! The company believes in the importance of healthy sleep and body rest and therefore strives to provide the best quality mattresses. Its product catalog includes- Mattresses, furniture, rugs, bedding, and bath accessories. The products are made with the utmost care and include only premium materials! The best part of shopping with Saatva is the impeccable service. Your mattresses will be delivered and set up for you by the staff themselves. So there will be no hassles with shipping or mattress installation borne by you. 
Enhanced comfort and balance: best mattress toppers from Saatva!
1. Graphite Memory Foam Mattress Topper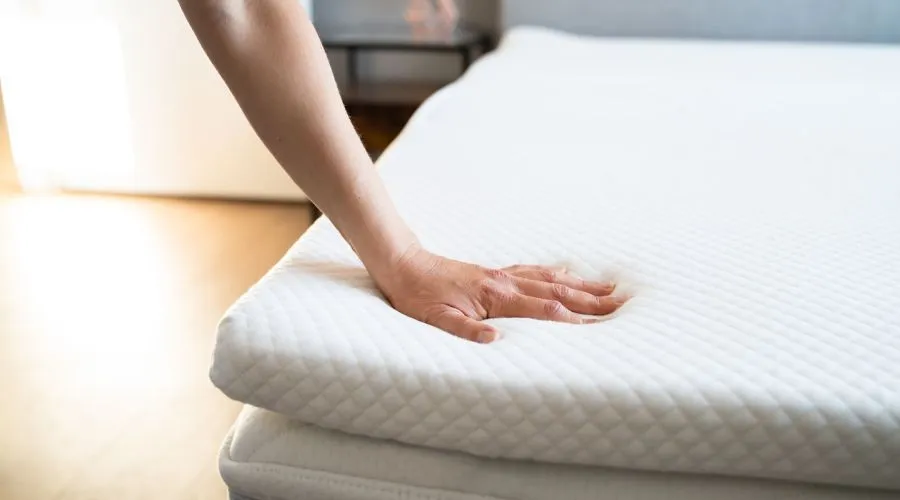 This mattress topper has a 3 inch layer of memory foam and cooling graphite for extra comfort and cooling. The cooling technology infused with graphite gives utmost coziness and convenience. The cover of this mattress topper is made with moisture-wicking cotton and ensures proper ventilation and breathability. Put it on top of your mattress for pressure relief, comfort, and additional cushioning.
The mattress topper has undergone anti-bacterial treatments and procedures to prevent bacteria, dust collection, and the formation of debris. Especially ideal when you have back problems or need more balancing on your bedding. If you are unsure about this mattress, then don't fret because you can take advantage of the 180-night home trial! You have plenty of time to decide on the perfect match for your mattress.
---
2. Natural Latex Mattress Topper 
This latex mattress topper has an added 1.5 inch layer of latex foam. The latex foam ensures buoyancy, support, durability, ventilation, and pressure control. The organic cotton used for the cover is moisture-wicking. Plus, if you are picky and want the best mattress then use the 180-night home trial to make your decision! 
The antimicrobial treatment guarantees dust, bacterial and debris control. You can decide the size of your mattress topper according to your bed type. The sizes available are- Twin, Twin XL, Full, Queen, King, Cal King and Split King.
---
3. Micro-Coil Mattress Topper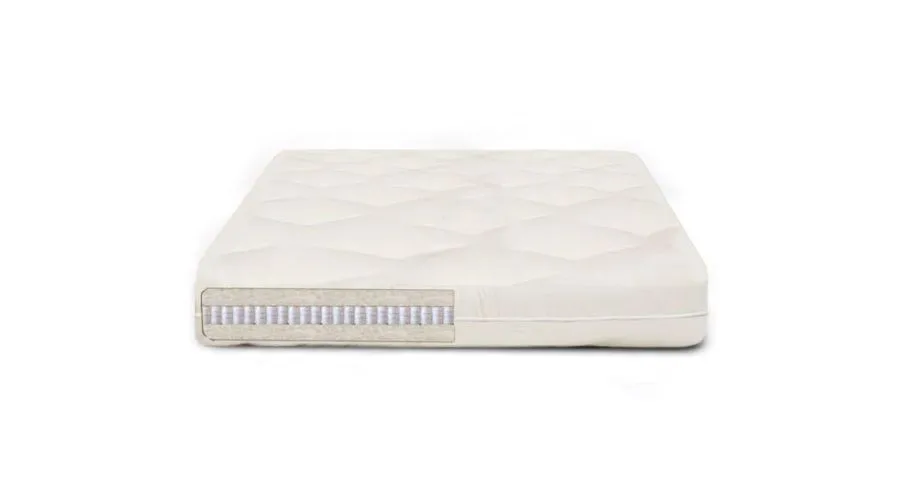 The blend of micro-coils and gel infused foam gives utmost comfort and convenience. This mattress topper has a height of 3 inches, and the 1 inch micro-coil layer is included for necessary lumbar and edge support. This mattress topper is the best to soothe pressure point areas. The organic cotton used for the cover is moisture-wicking and ensures breathability. 
Whether it's lying down after a long day at work or a lazy Sunday afternoon, this mattress topper is absolutely cozy and ideal for all purposes!
---
4. Featherbed Mattress Topper 
This mattress topper provides plush support and enhanced support. The hypoallergenic down alternative contributes to the plushness and support. A down alternative is used in place of natural down, which is a layer of feathers. Besides that, the cover is made using high quality percale cotton. The mattress topper is certified and free of chemicals and harmful substances!
To clean, machine wash the product and avoid bleaching. Do not use other color products while washing. The product has a 180-night home trial and a 1 year warranty.
---
5. High-Density Foam Mattress Topper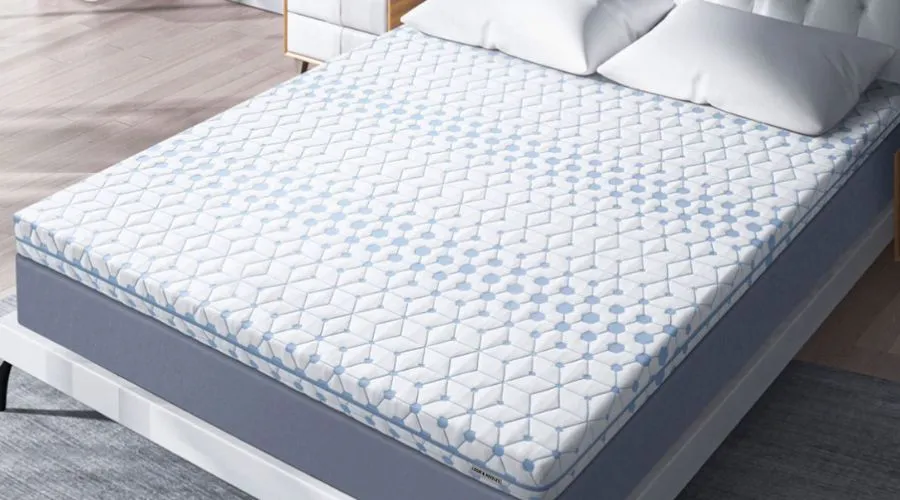 The 1.5 inch layer of high-density foam is absolutely perfect for comfort and rest. The foam is body-contouring and provides necessary support. The mattress topper's cover is made with organic cotton, which ensures breathability and moisture-wicking properties. 
If you have difficulty sleeping, back problems, or need an extra layer for pressure relief, then this foam mattress topper is ideal! It also has a 180-night trial period and a 1 year warranty. So you have ample time to decide what suits you best! There are many size options according to bed types, so choose the one that best suits you.
---
Conclusion
Mattress toppers are a convenient and affordable way to make your sleep life more comfortable. They are easy to use and maintain, and they make perfect bedding accessories. They are like an extra layer of protection, cater to one's pressure points, assist in soothing sleep, and are affordable. Saatva's extensive range of mattress toppers caters to different needs perfectly. It has toppers made of different materials, so you have plenty of options to choose from. The 180-day trial is absolutely a treat and gives you the chance to try out a mattress topper before making your purchase! 
For more information, visit Savewithnerds. 
FAQs