Apple finally had its much awaited event of the year called "Far Out" where it released a number of new products with better features, stronger batteries and more powerful systems.
One of those products is the iPhone 14 series!
The iPhone 14 series has introduced the concept of customers enjoying the same size screen at a lower model as they would, for a high-end model. Hence, customers get the same size screen of 6.7 inches at a lower cost as well.
When will it be released? 
The iPhone 14 and iPhone 14 Plus can be pre ordered right now as well. They will be available from 16th September 2022. People who wish to buy the iPhone 14 Plus will have to wait till 7th October for the same.
How much does the Apple iPhone 14 series cost? 
Since Apple has released numerous new features in the iPhone 14 series, they have also increased the base price for the models as compared to the iPhone 13 series.
Here is the breakdown of the cost of iPhone 14: 
iPhone 14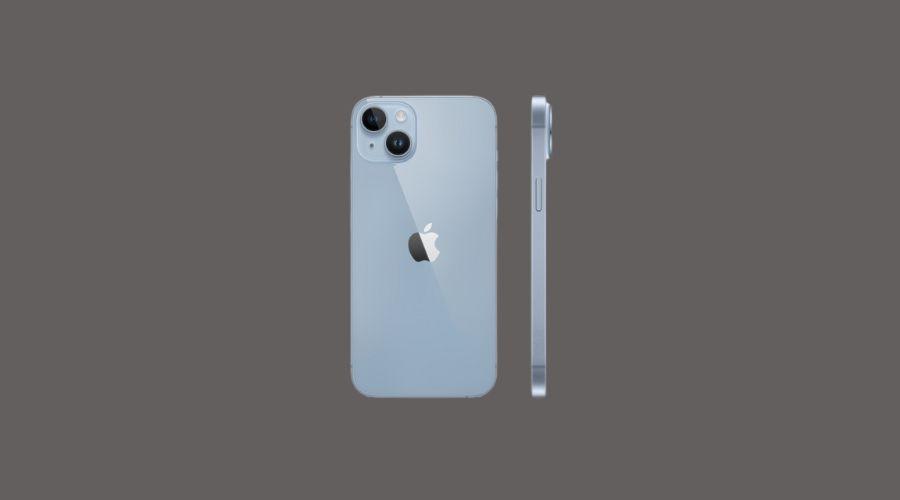 128 GB is for $799/£849
256 GB is for $899/£959
512 GB is for $1099/£1179
iPhone 14 Plus
128GB is for $899/£949
256GB is for $999/£1059
512GB is for $1199/£1279
iPhone 14 Pro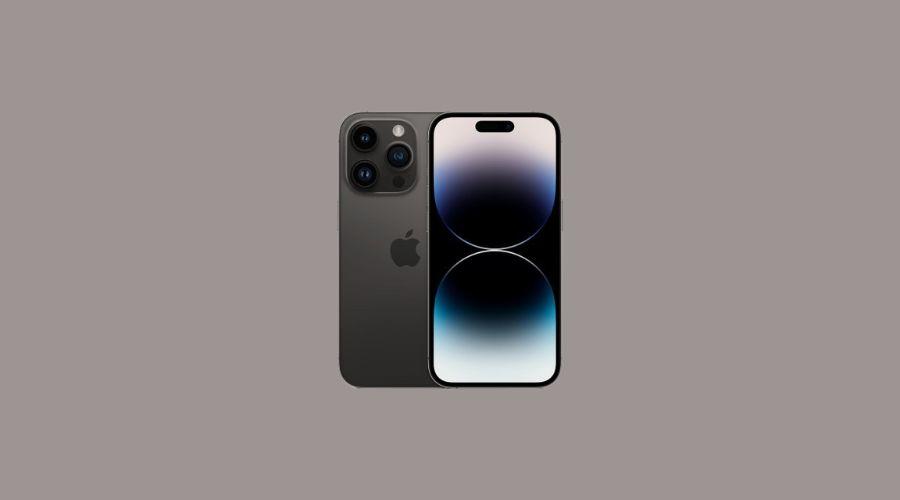 128 GB is for £1099 / $999
256 GB is for £1209 / $1099
512 GB is for £1429 / $1299
1 TB is for £1649 / $1499
iPhone 14 Pro Max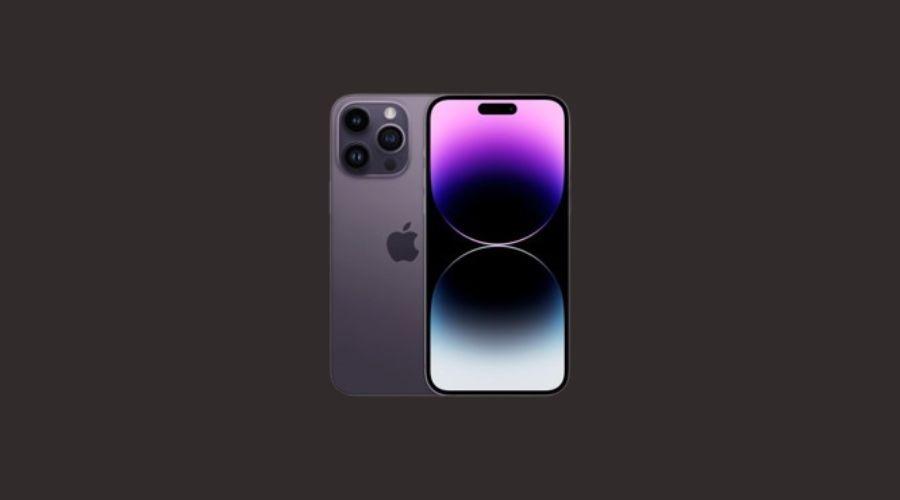 128 GB is for £1199 / $1099
256 GB is for £1309 / $1199
512 GB is for £1529 /$1399
1 TB is for £1749 / $1599
Features 
iPhone 14 
iPhone 14 Pro Max
Main Camera 
12MP
48MP
Screen 
6.1 inches
6.7 inches
Display 
Super retina XDR OLED

800 nits (HBM), 1200 nits (peak)

LTPO super retina XDR OLED

1000 nits (typ), 2000 nits (HBM)

Operating System 
iOS16
iOS16
Colors 
Midnight, purple, starlight, blue, red
Space black, silver, gold, deep purple
Always On display
Absent
Present
What makes iPhone 14 so special? 
The new iPhone 14 series has better battery life and Apple claims that it has the longest battery life out of all the other iPhones it has released before date. It also flaunts the all new Super retina XDR display which makes it all the more better.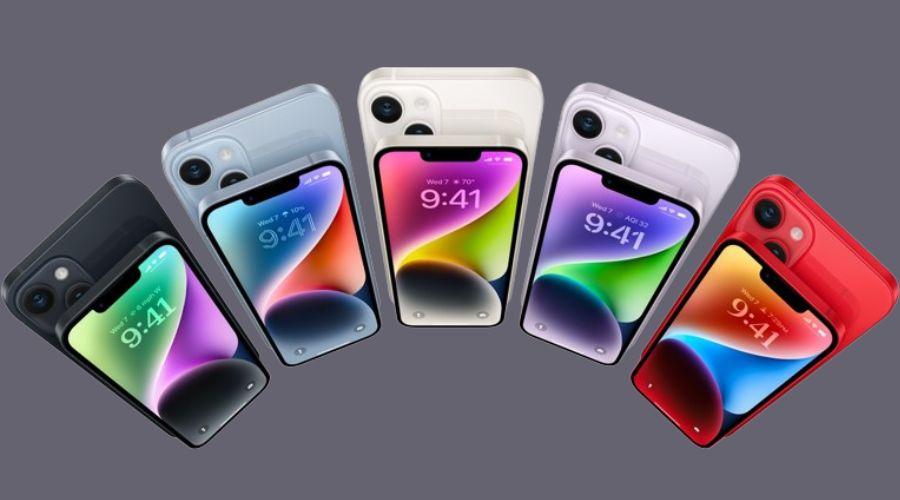 iPhone 14 as well as iPhone 14 pro have a better camera quality and setup because there are many improvements in their main 12MP camera sensor.
It also has a larger 1.9micron pixels which provide the best shots in low or unfavourable lighting settings.
The new OIS tech and a faster aperture ensures the best captures of landscape views.
While the back camera has had many improvements, the front camera is equally as good. It has an improved f/1.9 aperture that promises the best selfies in low lit areas.
Apple also introduced Action Mode which provides the best quality of videos taken while running and cycling.
One of the best features though is the satellite connectivity in iPhone 14 series. It provides emergency SOS messages via satellites whenever required. It also lets your loved ones find you through FindMe.
It can connect with satellites that are hundreds of miles away above the Earth and moving at 15,000mph!
Apple could have introduced the new A16 chip in iPhone 14 and iPhone 14 plus, as it did in iPhone 14 pro and iPhone 14 pro max; but it still used the A15 chip instead.
Apple also gave a new feature called crash detection which allows it to detect whenever you have been in a car accident. Not only this, it also automatically calls the emergency services as soon as it detects the crash.
iPhone 14 and iPhone 14 plus are available in midnight, red, purple, starlight and blue colours.
The iPhone 14 pro and iPhone 14 pro max have an OLED display.
They also have adaptive true tone flash for maximum customer satisfaction.
They feature a 48MP rear camera and 12MP front camera therefore providing the best shots.
They have 1600 nits of HDR brightness and 2000 nits of peak outdoor brightness.
The best part about iPhone 14 pro and iPhone 14 pro max is that they feature the A16 Bionic chip and iOS 16 system software.
The camera that iPhone 14 pro and iPhone 14 pro max have has the power of 4 zoom options.
These two models are available in four colours.
Conclusion 
Apple has introduced these products and according to the professionals, they do not disappoint. Their cameras, battery operating systems, softwares and models are up to the mark of the expectations that millions of people had.
FAQ's: