The Honor MagicBook 14 2022 is a big leap forward for the brand, which comes loaded with features like a large notch below the touchpad, a 3:2 aspect ratio, and more battery life. But after carefully reviewing this product we must admit you will find some intermittent issues which will hurt you like the absence of WIFI 6E and thunderbolt. The GPU used in this laptop is a years-old variant; a card reader is not there, and above all absurd choice of honor to skip US markets for the 3rd year of operations.
---
Below is a list of the pros and cons of Honor MagicBook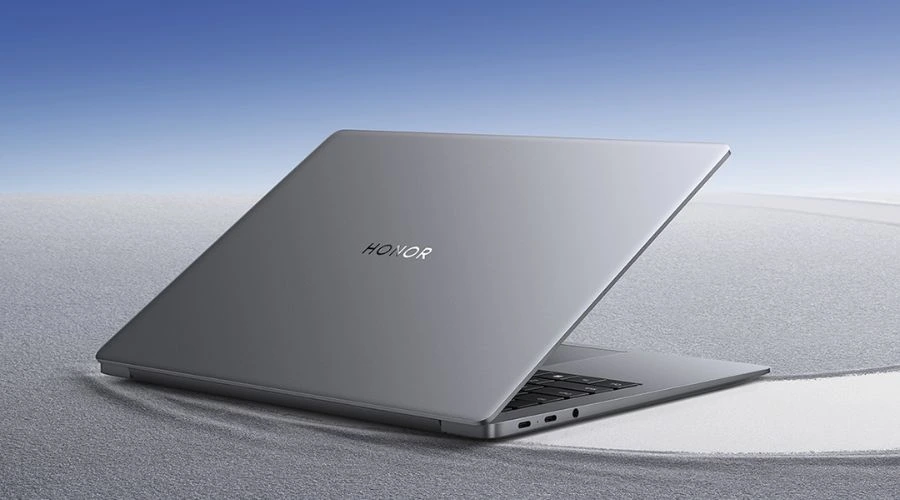 MagicBook Pros
Long power cable
The touchpad is with a large notch below
Durable battery life
Enhanced performance
3:2 aspect ratio
MagicBook Cons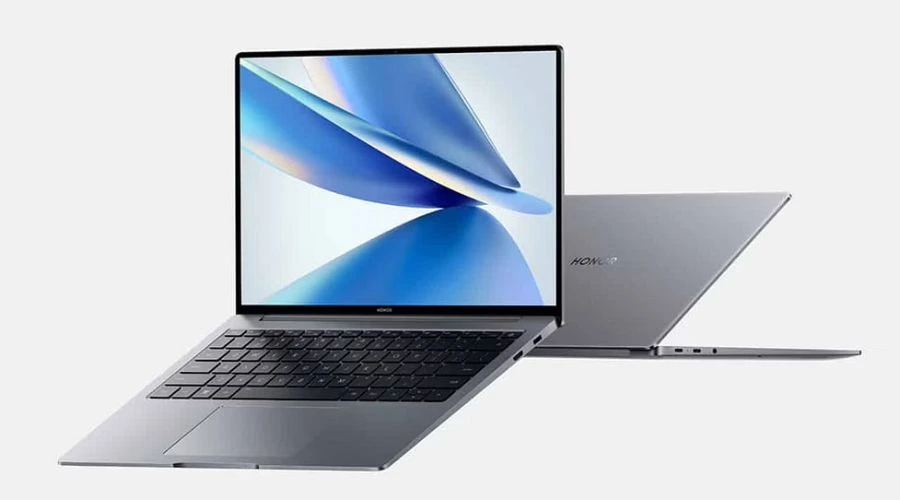 Wifi 6E is not present
Type C ports are on the same side
The display screen is highly reflective
Card reader and thunderbolt ports are not present
Graphics card comes with a steep premium of 20%
The power button is on the keyboard
The speakers' output direction is downwards
The latest edition of Magic book 14, revealed in 2022, comes with a significant hardware upgrade over its predecessor, Honor MagicBook 14 2021 edition. It has faster ram, a bigger battery, a better processor, and a webcam. On the front, it has a subtle design that qualifies for a business laptop, although it lacks another must for a business laptop, such as a fingerprint reader and windows 11 pro or later os.
---
Availability and Variants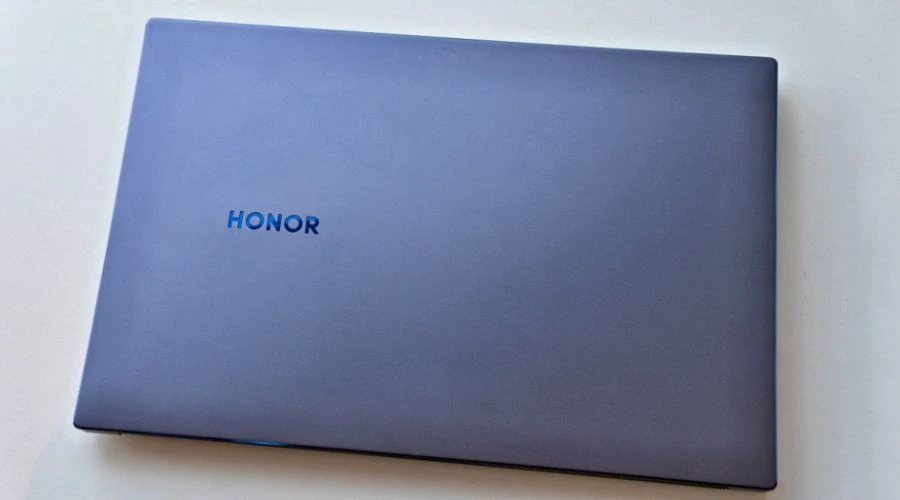 Currently, you can purchase Honor MagicBook 14 only from Singapore, India, Malaysia, China, and some other countries, but unfortunately, it is not available for sale in Uk and US. MagicBook 14 comes in 3 variants: the first comes packed with GeForce RTX 2050 GPU, the second comes with Nvidia GeForce MX550 installed, and 3rd variant comes with integrated graphics.
---
DESIGN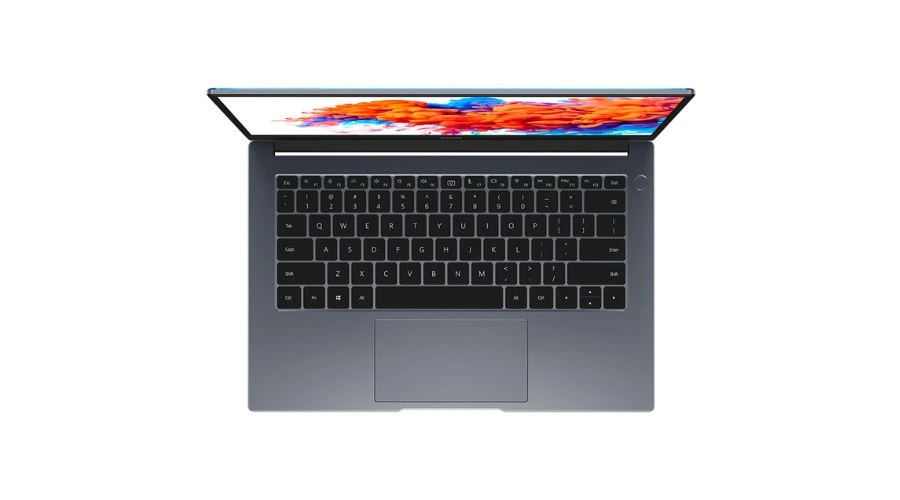 If we follow the Chinese laptop designs of the last decade, one commonality is that all laptops were influenced by Apple's neat design and metal usage, as can be observed in MacBook Pro and MacBook Air. HonourMagicBook 14 also follows the same metallic design theme, and its design resonates with that of the Huawei Matebook 14. Regarding physical configuration, metrics like weight, height, and depth are similar to Huawei Matebook 14.
The MagicBook 14 is one of the lightest laptops available in the market thanks to its H series 12th gen processor from Intel and a GPU setup. It sports a 3:2 AR ratio with 2160 * 1440 resolution with a glossy finish.
Honour has stopped manufacturing the "Mystic Silver" color, and now it gives on one color theme: "Space Grey". The power button serves the dual purpose of fingerprint reader and power function, and it is on the keyboard, which might lead to some users pressing it by mistake. The HDMI port is placed on the laptop's right side, whereas both Type C connectors and the USB port are on the left side, which the design pundits do not receive well.
The bottom of the laptop is fitted with ten screws, two rubber feet, and a long rubber bar fixed to the bottom to give an elevation for air to pass, keeping the device cooler. In terms of audio output, it has two speakers powered by Nahimic. All the better; this comes with a pair of microphones and AI noise cancellation.
---
HARDWARE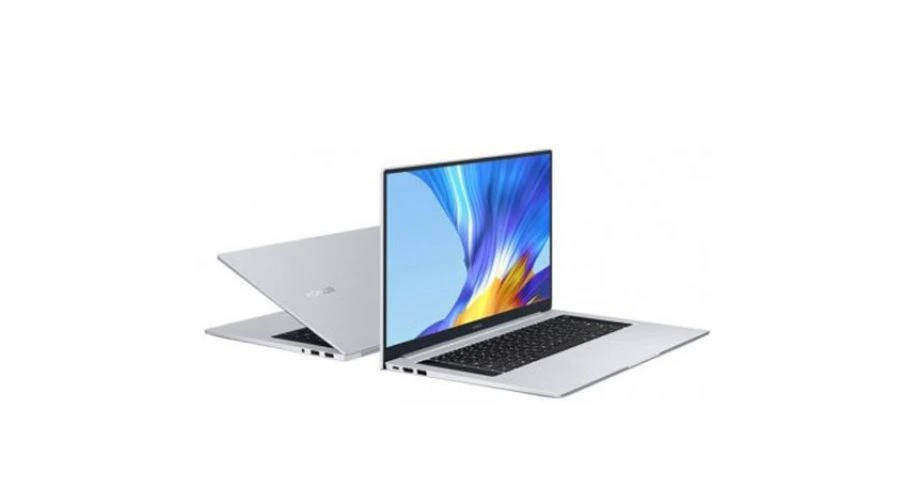 In the price range where Honor is, it gives the best possible combination of hardware that fits in a thin and light laptop category. Its processor contains 12th gen Core i5 Intel processor, which is significantly more powerful than the 11th gen Core i7 processor in its 2021 version.
The next concern about laptops having such big processors is power dissipation and consumption. As per Intel, it has 45W/95W power dissipation for base and turbo modes, respectively.
---
IN USE
Honour has worked a lot on heat dissipation issues in its previous laptops. Although this variant comes with a bigger processor and GPU overheating is not an issue with the variant, it becomes a bit noisy under load.
It was all possible because of its efficient design that utilizes two parallel fans, each containing 100 S-shaped blades that provide optimal cooling with uninterrupted performance.
MagicBook 14 has a 300-nits bright IPS display with a 1000:1 contrast ratio that gives clear pictures. Another essential consideration amongst laptop users is the keyboard. Honour has placed backlit one full-sized assembly, which is a sort of upgrade to its predecessor. Owing to its newer interface, MagicBook 14 sustains a 4.85GBps read/write speed in CrystalDisk.
---
BATTERY LIFE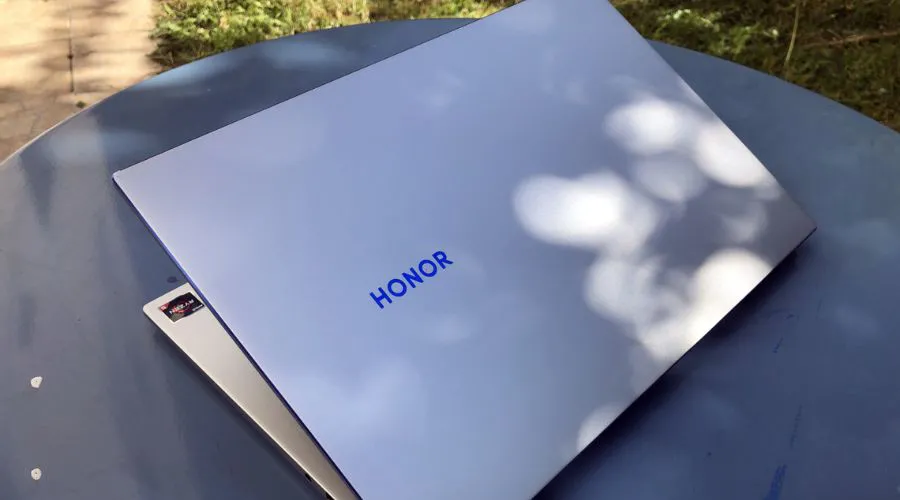 MagicBook 14 boasts 6 hours of battery life, which is decent, if not exceptional. It clocked 0.21WHr/min versus 0.13 of its predecessor. It can attribute to a more powerful CPU, dedicated graphics card, and smaller battery. Honour quotes that this device can remain on standby mode for 17 hours, play 1080 p video for 15 hours, and sustain 10.5 hours of routine work.
Honour gives this laptop a 135 W charger, which can charge fully in 90 minutes. Moreover, this charger comes with a 3 m long cable that enables you to sit and work from a long distance to the main sockets.
---
SOFTWARE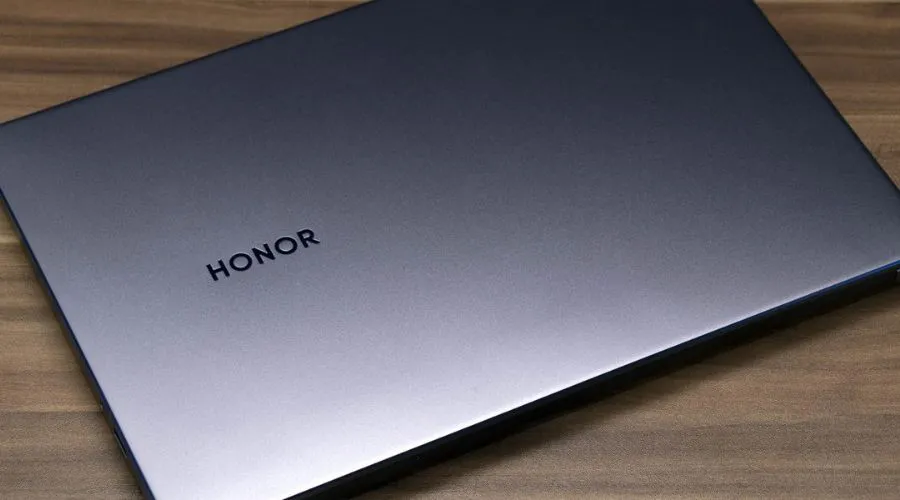 The laptop has Windows 11 Home and other pre-installed Microsoft software. The manufacturer has installed only one application of its own: Mobile Link and PC manager, which is a maintenance app height that gives the status of your laptop.
---
Conclusion
If you are someone who gives more priority to battery life so that it sustains long wireless sessions, MagicBook 14, which powers 75WHr, would fit in. On the other hand, if you are looking for a value-for-money product in a similar space, we recommend you go for Dell Inspiron. Dell Inspiron packs a better CPU and GPU(Core i7-12700H, RTX 3050), optional Windows 11 pro, a card reader, thunderbolt ports, and WIFI 6E; some features were missing in MagicBook 14, although Dell doesn't support big battery like Honor. For more information visit our official website savewithnerds.
FAQ's