With various choices to suit different household needs, home internet services offer dependable, fast internet access for business and play. Usually, these plans provide different speeds for customers to choose from based on their online activities like gaming, streaming, or remote work. Some providers offer bundled services, combining internet, TV, and phone for added convenience. Customers can opt for unlimited data plans or choose packages based on their data usage patterns. In order to guarantee a flawless online experience, certain plans may also include cutting-edge features like Wi-Fi routers, security packages, and customer assistance as technology advances. In the digital age, home internet plans are essential for keeping households connected and enabling a variety of online activities with dependability and speed.
Vodafone Home Internet Plans
1. 4G Home Internet Plan
Unlimited Data: Enjoy unlimited data for your internet needs.

Download Speed: Download at up to 20 Mbps, usually around 16 Mbps in the evening (7 pm – 11 pm).

Pricing: Vodafone's home internet plans start at $50/month for those with a Vodafone mobile plan.

Contract: No lock-in contract with a maximum modem cost of $180.

Easy Setup: Hassle-free installation suits small households with 1-3 users.
---
2. 5G Home Internet Plans
Unlimited Data: Benefit from unlimited data for your internet usage.

Download Speed: Pick 50 Mbps or 100 Mbps download speeds, with typical evenings at 50-96 Mbps from 7 pm to 11 pm.

Pricing: With a Vodafone cell contract, get the 50Mbps internet for $60/month.

Contract: No contract; just return the modem to cancel the service.

Easy Setup: Its quick and simple installation makes it appropriate for both large households with three to nine people and medium households with two to five users.
---
NBN Plans
Unlimited Data: Enjoy unlimited data for your internet usage.

Typical Evening Download Speed: Ranges from 25 Mbps to 450Mbps (7pm-11pm), depending on your chosen plan.

Pricing: Starting at $65 per month for a Typical Evening Download Speed of 25Mbps when you have a mobile plan with Vodafone.

Contract: No lock-in contract with a maximum modem cost of $180. However, installation may be required.

Suitability: Ideal for small households (1-3 users) up to large households with up to 20 users.
---
Why Choose Vodafone Home Internet Plans?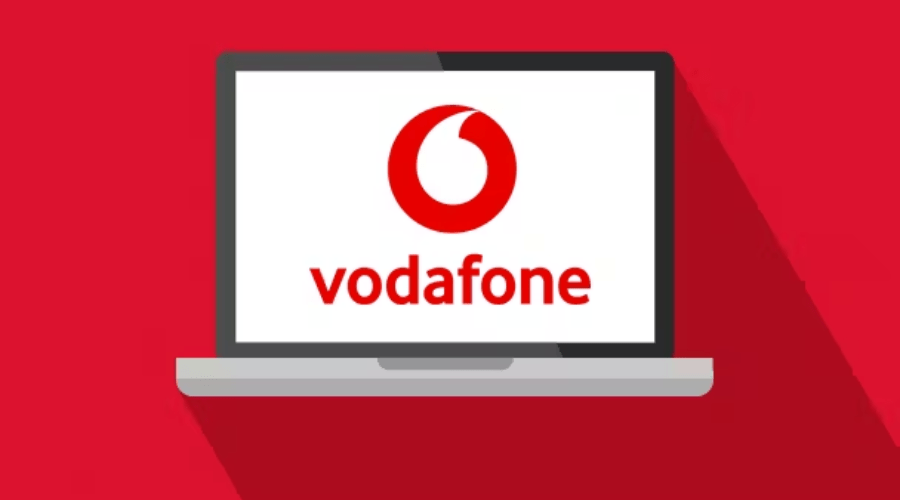 1. Connect Instantly
Setting up Vodafone's 4G and 5G Home Internet is easy. Just turn on the modem for instant internet. Choose NBN with Vodafone Wi-Fi Hub 3.0 for a quick connection to Vodafone's mobile network and 4G backup.
---
2. Savings with a Phone Plan
If you're already with Vodafone for your phone, you can save up to $15 every month on your Home Internet plans. This makes bundling your services even more appealing and budget-friendly.
---
3. Customer Satisfaction Guarantee (5G Home Internet)
Vodafone stands by the quality of its 5G Home Internet Plan. If you don't like the 5G Home Internet plans, you can stop it anytime. Just remember to give back the modem in good shape within 30 days of stopping, and you won't have to pay for the rest of the modem.
---
4. Network Satisfaction Guarantee (NBN and 4G Home Internet)
With Vodafone's network satisfaction guarantee, you have 30 days to decide if you love their NBN and 4G Home Internet plans. This ensures that you're completely satisfied with your chosen home broadband plan.
---
5. No Lock-In Contracts
All Vodafone Home Internet Plans are month-to-month, offering flexibility. The modem will be your responsibility if you select the 4G Home Internet package and decide to cancel before the 24-month period. If you decide to terminate your 5G Internet plan for home before the 36-month period, you will be required to reimburse the modem's remaining cost if it is returned in good condition within 30 days.
---
Differences Between 4G and 5G Home Internet Plans
| | | |
| --- | --- | --- |
| Point of comparison  | 4G Home Internet Plans | 5G Home Internet Plans |
| Speed | Even though 4G provides speedy internet, 5G might still be faster. Conditions such as network congestion might cause changes in the speed. | With higher data transfer speeds than 4G, 5G is intended to be much faster. Faster downloads, more fluid streaming, and enhanced internet performance are possible outcomes of this. |
| Latency | 4G networks usually have more latency than 5G networks. Latency measures how quickly information moves from one place to another. | By lowering latency, 5G technology promises to deliver a more immediate online experience. This is especially useful while you're doing urgent tasks, like participating in online gaming or video chats. |
| Capacity | In densely populated places, 4G networks may get congested, potentially leading to slowdowns when multiple users connect to the network concurrently. | 5G networks are made to handle a bunch of devices at the same time, giving better capacity and a smoother experience for users, even in busy places. |
| Deployment and Coverage | 4G networks are widely deployed and offer extensive coverage, including in rural and remote areas. | Even though 5G is growing fast, it might not reach as many places as 4G. Cities are more likely to have 5G, and it could be a while before it reaches more faraway areas. |
| Technology and Infrastructure | 4G technology has been in use for several years and relies on different infrastructure than 5G. | 5G represents the latest generation of wireless technology, utilizing advanced infrastructure and enabling new possibilities, such as enhanced mobile broadband, massive machine-type communications, and ultra-reliable low-latency communication. |
Conclusion
Vodafone's home internet is designed for your family's needs with flexibility and customer satisfaction in mind. Whether your household is small, medium, or large, Vodafone provides options like 4G, 5G, and NBN  plans to ensure you find a suitable plan for your specific requirements. Vodafone is a fantastic choice for anyone searching for dependable and adaptable home internet services because it offers additional promises of delight, does not have lock-in contracts, and does not charge excess data fees. With Vodafone, you can confidently navigate the digital world, connect instantly, and enjoy seamless internet experiences that keep you connected to what matters most. For more information on home internet plans, visit Savewithnerds. 
FAQs