In the modern digital landscape, cloud services have become an essential component of our daily life. Cloud computing services have revolutionised the way we work and engage with digital content, from storing files and collaborating on projects to accessing robust software tools and services. An array of cloud computing services are provided by Adobe, a well-known brand in the field of creative software, and they guarantee increased productivity, easy collaboration, and creative freedom. Given this, in this blog, we will dispel common misconceptions about Adobe Cloud Services and explore the truths behind how they empower users, improve workflows, and transform the creative process.
Myth busters about Cloud Computing Service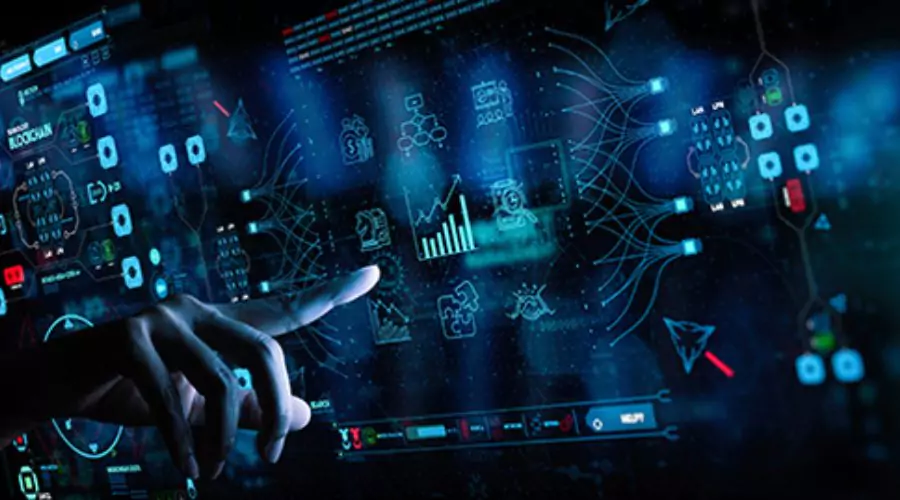 The way we store, access, and manage data has been revolutionised by cloud computing services. However, there are frequent misunderstandings and myths about new technology's applications and advantages. In this section, we will dispel widespread misconceptions about cloud computing services and illuminate the facts, empowering you to make wise decisions and fully harness the potential of the cloud.
1. Myth: Cloud Services are complicated and difficult to use
Reality: One of the most pervasive misconceptions regarding cloud computing services is that they are difficult to use and call for technical knowledge. However, user-friendliness was considered when designing Adobe Cloud Services, such as Adobe Creative Cloud. Both novice and seasoned users may easily take advantage of the cloud's capability due to its user-friendly interfaces, guided workflows, and thorough documentation features. Adobe Cloud Services simplify workflows while helping get rid of pointless complexity with a quick sign-in procedure and centralised access to tools and resources. 
2. Myth: Cloud Services sacrifice privacy and security
Reality: Users are frequently discouraged from adopting cloud computing services due to privacy and security concerns. Adobe, however, is serious about data security and privacy. Adobe Cloud Services prioritise the protection of user data with strong encryption mechanisms, multi-factor authentication, and adherence to industry-leading security standards. Additionally, Adobe offers users ways to securely communicate and manage access permissions, preserving the confidentiality of critical data. The security of their data on the cloud might give users peace of mind.
3. Myth: Cloud Services are only for large organisations
Reality: Another myth is that cloud computing services are only useful for big businesses with complex IT infrastructures. A wide spectrum of users, including individuals, small organisations, and enterprises, are served by Adobe Cloud Services. Adobe Cloud Services provides scalable plans and pricing options to suit your needs, whether you are a freelancer, a creative professional, or a member of a large team. Adobe Cloud Services level the playing field, enabling people and small enterprises to compete on a global scale. These services range from accessing industry-standard software to utilising cloud storage and communication capabilities.
4. Myth: Cloud Services limit creativity and control
Reality: Some people fear that using cloud computing services may limit their creative freedom and flexibility. Adobe Cloud Services, however, gives its users creative freedom. Adobe's services can be seamlessly integrated and used in partnership with other platforms and devices because they are cloud-based. Users have the freedom to work on the go or remotely communicate with team members because they have access to their files, projects, and settings whenever and from any location. Real-time collaboration is another feature of the cloud, allowing users to exchange and modify data concurrently, promoting innovation and shortening project turnaround times.
5. Myth: Cloud Services are expensive and not worth the investment
Reality: When contemplating cloud computing services, cost is frequently an issue, however, Adobe Cloud Services offer exceptional value for the money. Users can access a full range of products and services using subscription-based pricing structures, doing away with the requirement for expensive up-front software purchases. Adobe also provides many plans that are customised to meet particular needs, offering flexibility and scalability to the users as their businesses and workflows change. For individuals and companies looking to stay on the bleeding edge of creation, Adobe Cloud Services is an affordable option owing to its constant updates, new feature releases, and accessibility to a vast library of creative assets.
6. Myth: Cloud Services Rely Solely on Internet connectivity
Reality: Although cloud computing services largely rely on internet connectivity, it is not fully true to say that they are totally dependent on a reliable internet connection. Users can access and work on their files even when offline due to the offline capabilities offered by Adobe Cloud Services, which primarily includes Creative Cloud. Once they have internet access again, users can sync their work to maintain productivity. 
Conclusion
Adobe Cloud Services dispel common misconceptions about digital innovation and open the door to improved productivity, teamwork, and creative freedom. Adobe Cloud Services enable users of all skill levels to unleash their creativity and streamline their processes by shattering myths about complexity, security, flexibility, and cost. Adobe Cloud Services' practical applications show how valuable they are as tools that revolutionise the creative process and enable people and businesses to prosper in the digital age. So, unlock your full creative potential in the ever-expanding cloud-based ecosystem by embracing the power of Adobe Cloud Services.
For more such informative blogs, please visit Adobe and the official website of Savewithnerds.
FAQ's