Centerfire rifles have long been revered for their reliability, accuracy, and versatility, making them a popular choice among hunters, sport shooters, and firearm enthusiasts. BassPro, a leading retailer in outdoor and sporting goods, offers a wide range of centerfire rifles to cater to the diverse needs of its customers.
Key features of centerfire rifles
A. Caliber Options
Centerfire rifles are available in a wide range of calibers, allowing shooters to select the appropriate cartridge for their intended use.
Popular calibers include .223 Remington, .308 Winchester, .30-06 Springfield, and .270 Winchester, among others.
---
B. Barrel Length and Twist Rate
Centerfire rifles come with various barrel lengths, with longer barrels typically offering increased accuracy and muzzle velocity.
The twist rate of the rifle's barrel affects the stability and accuracy of the bullet, making it crucial to match the twist rate with the bullet weight.
C. Action Types
Centerfire rifles feature different action types such as bolt action, semi-automatic, lever action, and pump action.
Each action type offers distinct advantages, ranging from rapid follow-up shots to exceptional precision.
Here is a list of best centerfire rifles on BassPro that you must have to try:
1. Remington 700 ADL Bolt-Action Rifle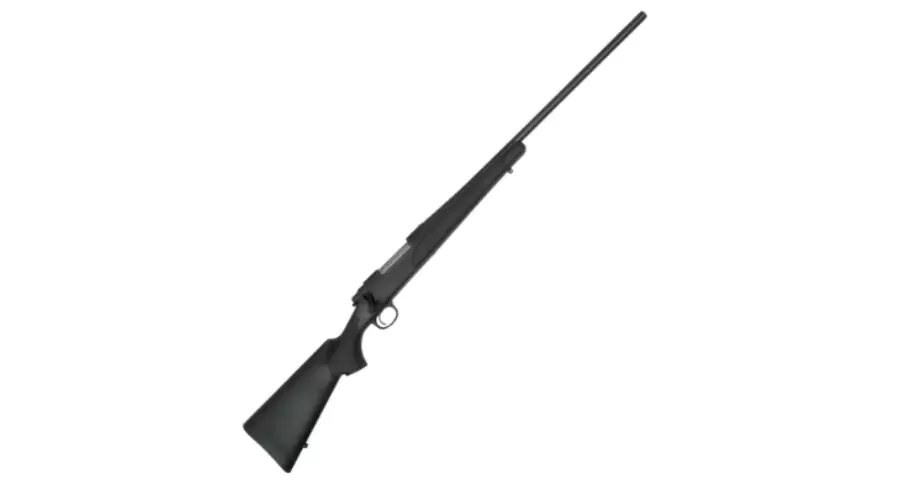 The Remington 700 ADL is renowned for its exceptional precision and accuracy. The rifle's bolt-action system, combined with a free-floating barrel, ensures consistent shot placement and minimal barrel vibration. This feature, coupled with Remington's commitment to quality craftsmanship, allows shooters to achieve tight groupings and excellent long-range performance.
The ADL variant of the Remington 700 is equipped with a reliable and adjustable X-Mark Pro trigger system. This crisp trigger, with a factory-set pull weight of around 3.5 pounds, enhances the shooter's control and contributes to overall accuracy. Additionally, the rifle's solid steel receiver provides a stable platform for consistent performance, even under demanding shooting conditions.
---
2. Browning X-Bolt Target Max Adjustable Suppressor-Ready Centerfire Rifle
A centerfire rifle utilizes a firing mechanism where the primer is located at the center of the cartridge base, providing greater ignition reliability and higher muzzle velocities compared to rimfire rifles. This construction allows the Browning X-Bolt Target Max to deliver exceptional power, accuracy, and range, making it a versatile weapon suitable for various shooting disciplines.
The Browning X-Bolt Target Max Adjustable Suppressor-Ready Centerfire Rifle is engineered for precision shooting. Its free-floating, heavy-contour stainless steel barrel, available in various lengths and calibers, ensures maximum accuracy by minimizing barrel whip and enhancing consistency. 
The rifle's adjustable Feather Trigger system provides a crisp, clean break with minimal travel, contributing to pinpoint accuracy. Furthermore, the target crown on the muzzle protects the rifling from damage, promoting consistent bullet release for enhanced precision.
---
3. Christensen Arms Traverse Bolt-Action Rifle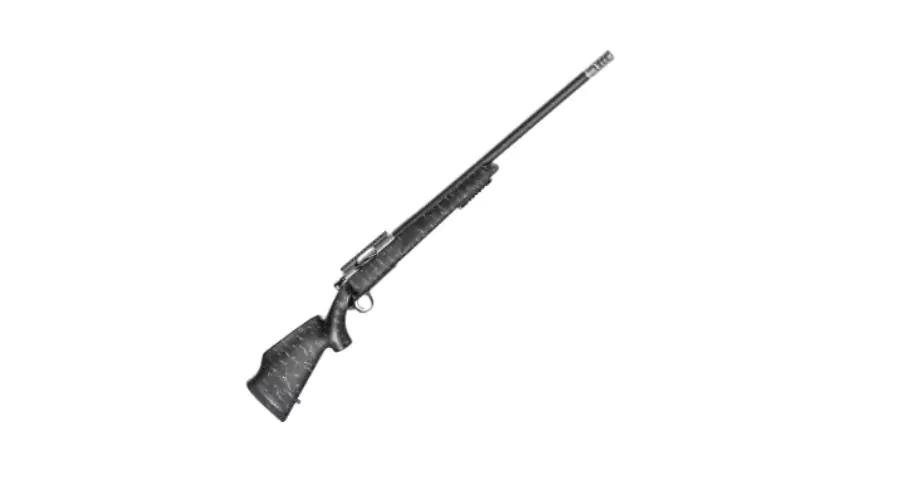 In addition to its outstanding precision, the Christensen Arms Traverse excels in terms of its construction. The rifle features a carbon fiber-wrapped barrel that significantly reduces weight without compromising strength or rigidity. 
This innovative design choice ensures that the rifle remains lightweight and maneuverable, making it suitable for extended hunting trips or shooting competitions where mobility is crucial. Moreover, the carbon fiber barrel is highly resistant to temperature variations, minimizing the effects of barrel expansion and ensuring consistent accuracy even in challenging environmental conditions.
The Christensen Arms Traverse Bolt-Action Rifle is engineered to be highly versatile, catering to a wide range of shooting applications. The rifle is chambered in various popular centerfire calibers, including but not limited to .308 Winchester, 6.5 Creedmoor, and .300 Winchester Magnum. This extensive selection allows shooters to choose the caliber that best suits their intended use, whether it be target shooting, hunting, or tactical applications.
---
4. Bergara MgLite Bolt-Action Rifle – .308 Winchester
The Bergara MgLite Bolt-Action Rifle's versatility is a testament to its design and chambering in .308 Winchester. This centerfire rifle excels in various shooting disciplines, making it a popular choice among hunters, precision shooters, and even law enforcement professionals.
For hunting purposes, the .308 Winchester round is highly regarded for its effectiveness on medium to large-sized games. Its relatively flat trajectory, coupled with adequate stopping power, makes it suitable for a wide range of game species, from deer and elk to boar and antelope. The Bergara MgLite's lightweight construction, combined with its accuracy and maneuverability, makes it an excellent choice for hunters who traverse challenging terrains.
---
5. Savage Arms Axis II XP Hardwood Bolt-Action Rifle with Bushnell Scope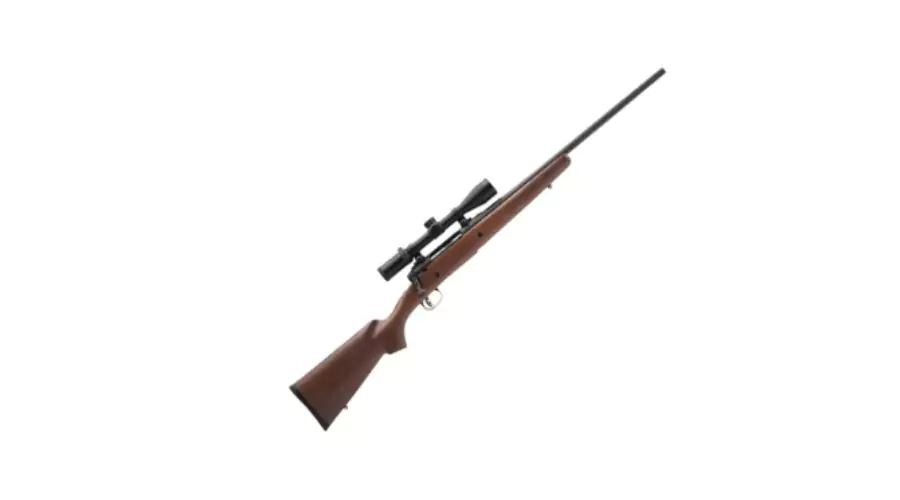 The Savage Arms Axis II XP is designed with user convenience and safety in mind. The adjustable AccuTrigger is a standout feature, allowing shooters to customize the trigger pull weight to their preference, enhancing accuracy and control. Additionally, the rifle is equipped with top tang safety, ensuring quick and intuitive operation. The overall design of the rifle ensures comfortable and ergonomic handling, reducing fatigue during prolonged shooting sessions.
The Axis II XP offers exceptional value for money, combining high-quality craftsmanship, accuracy, and versatility at an affordable price point. Compared to other rifles in its class, the Axis II XP delivers comparable or even superior performance without breaking the bank. This makes it an attractive choice for both novice shooters looking to enter the world of centerfire rifles and experienced enthusiasts seeking a reliable and affordable option.
---
Conclusion
Centerfire rifles, with their reliability, power, and versatility, continue to hold a prominent place in the firearms industry. BassPro recognizes the significance of centerfire rifles and provides a wide array of options to cater to the diverse needs and preferences of their customers. For more information, visit BassPro and the official website of Savewithnerds.
FAQ's