Casual trousers are bottom wear clothing that are worn casually- usually at home or holidays, though they can also be worn outside if you know how to style them well. But you cannot wear them on formal occasions. For formal occasions, you should be wearing a formal trouser or pants. We will guide you on the types of casual trousers for men, how their fit should be and from where you can buy them online.
Where can I buy casual trousers for men online?
Millets is a brand from which you can buy high quality trousers for men. Some of the best casual trousers for men that you must buy from their website include:
1. Fox Alpha Cargo Pants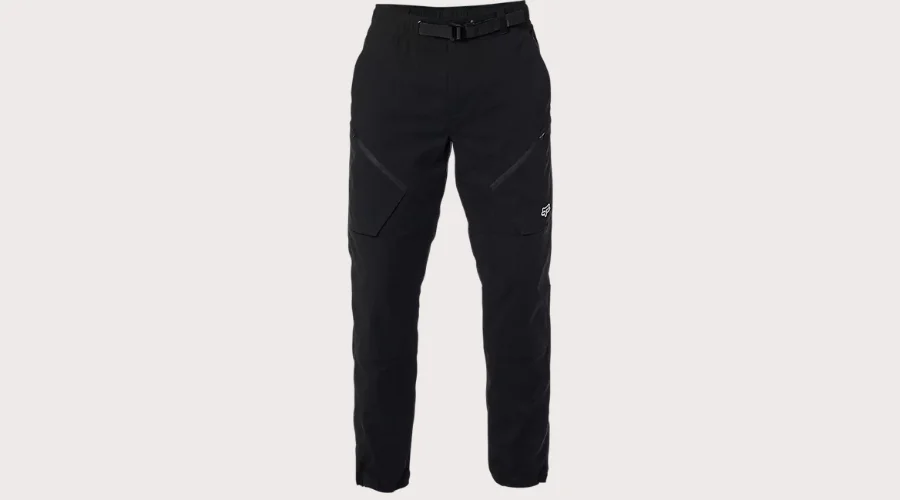 Priced at £90.00
They are perfect for cyclists and explorers. Key features include: a lightweight and stretchable ripstop fabric, a DWR coating, an elasticated waistband and slanted zip cargo pockets.
---
2. Under Armour Men's UA Essential Fleece Joggers
Priced at £58.00
The loose fit makes these casual trousers for men ideal for casual outings. They are extremely soft and have a mid-weight cotton-blend fleece with an elasticated waistband.
---
3. Craghoppers Men's Kiwi Pro II Waterproof Trousers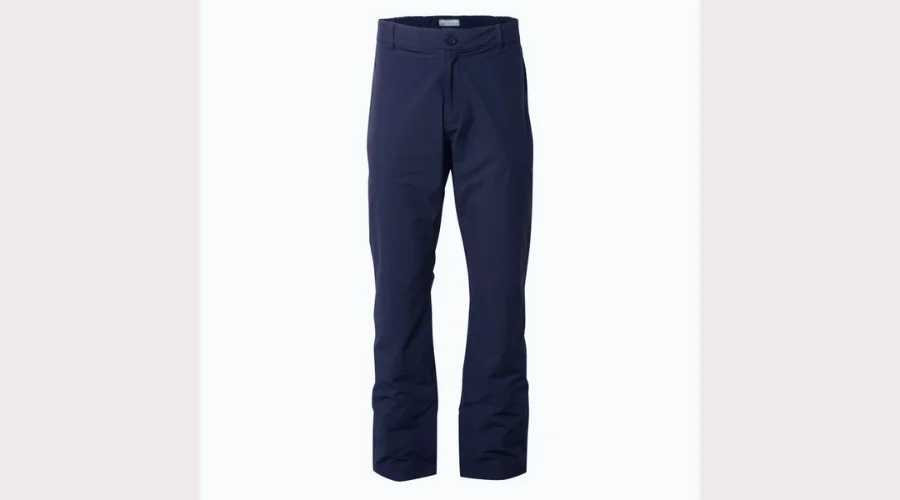 Priced at £90.00
They are perfect for those who are traveling in the sun and need protection from insects, UV rays and splashes. Key features include: NosiDefence fabric, SolarShield technology, durable water repellent (DWR) finish and a stretchable fabric with 3 pockets.
---
4. Berghaus Men's Ortler 2.0 Hiking Trousers
Priced at £80.00
These casual trousers for men are perfect for those going on a walk. Key features include: a durable and stretchable two-way stretch fabric, DWR coating and leg vents.
---
5. The North Face Men's Grivola Pant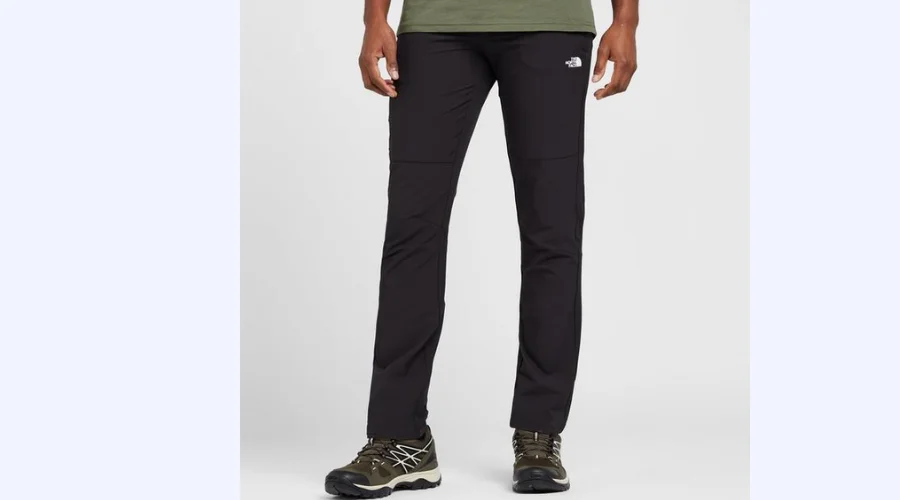 Priced at £90.00
These soft woven pants are perfect for those going on a hike or a run. Key features include: technical and stretchable fabric. These pants provide the hiker with maximum comfort due to its breathable fabric including polyester and elastane. These can be worn on the toughest hikes and even on regular days.
---
What are the types of casual trousers for men?
The 4 most common types of casual trousers for men are:
1. Chinos
The most practical and versatile trouser option in a man's closet is the chinos, which is a mix of smart trousers and casual pants in a cotton blend. There are many types of chinos available including the cotton ones and the technical fabric ones. They can be worn in offices where there is a business casual dress code.
2. Joggers
Joggers are comfortable and versatile. The fabric of joggers is relatively thick so they don't have a wrinkled or a bunched look. These are traditional sports pants that are meant to be worn for exercise but these days they are worn for casual occasions.
3. Cargos
Cargo pants, also called combat pants or trousers, have made a comeback and are one of the trendiest clothes. They were originally meant for military workwear. They are loosely cut with lots of large utility pockets.
4. Linen trousers
Linen trousers are usually worn during summers since they are made from the natural fiber of the flax plant which makes the fabric very lightweight, soft, and breathable. Linen is not as common as cotton and a little more expensive but it is worth it.
How should a men's trousers' casual fit be?
Here's a guide on how the trouser should fit:
1. Waist
The waistband should sit on your waist and not your hips. There should be room for one finger at the waistband so that they are not too tight or uncomfortable while sitting, but at the same time are snug enough to keep them from falling. You shouldn't need a belt, and your shirt should be perfectly tucked.
2. Hips
Since this is the main area of motion, there should be an allowance of a few inches. If the hips on the trousers are too small, the pockets will flare and the fabric will show stress lines and if they are too large, there will be extra fabric "pooling" on the seams.
3. Rise
The "rise" is the distance from where the waistband starts to the end of the crotch. The 4 corners intersection below it should follow the body's natural shape and size. If the rise is small, it will feel like you have a "wedgie" which will feel uncomfortable to keep the pants on your waist. If it is too long, an extra area of fabric will hang below the crotch.
Thighs
The fitting from the thighs should be such that you are able to sit down, without the trouser fabric struggling, comfortably. There shouldn't be fabric stress, that is, wrinkling or pulling of your trousers when you sit. It affects the trousers lifespan.
1. Bottom opening
The proper hem width for a trouser depends on your personal preference. It's usually more about style than fit. But the guides say 17-19 inches is the standard size that is set. For Size 30 it is 14.75 inches, for Size 32, it is 15.25 inches, for Size 38 it is 17.5 inches and so on.
2. Length
Again, even though the standard set says that the length of your trousers must hit the top of the shoe without any breaks, it completely depends on how you like it. You may be a light break kind of guy or strictly no break kind of a guy. If you want to look tall then a no breaks look is the way to go.
Conclusion
We all love casual clothing because it provides us comfort and the feeling of home. To shop for casual trousers for men online, Savewithnerds recommends you visit the official site of Millets.
FAQ's