In our quest for soft, supple skin, we often find ourselves navigating a sea of skincare products. Apart from the ocean of creams, lotions, and serums, one gem stands out – body oil. These luxurious body oils have been used for centuries in various cultures for their skincare and therapeutic benefits. But with so many options available, it's essential to know which oil is good for your body and how to use it effectively. 
Benefits of body oils
Intense Hydration: 
One of the primary benefits of body oil is its ability to provide deep hydration to your skin. The oils create a protective barrier that helps lock in moisture, preventing dryness and flakiness. This is particularly beneficial for individuals who have dry or dehydrated skin.
---
Nourishment: 
Many body oils contain vitamins, minerals, and nutrients that are essential for healthy skin. These components nourish the skin, providing it with the essential building blocks for repair and renewal.
---
Soothing and Calming: 
Body oils often have anti-inflammatory properties, making them ideal for soothing irritated or sensitive skin. They can alleviate redness, itching, and discomfort.
---
Aromatherapy: 
Many body oils are infused with essential oils, providing aromatherapy benefits. Scents like lavender, chamomile, and eucalyptus can promote relaxation and reduce stress when massaged into the skin.
---
Massage and Relaxation: 
Body oils are often used for massages due to their smooth texture and slip. A relaxing massage with body oil can reduce muscle tension, alleviate stress, and enhance overall well-being.
---
Which oil is good for the body?
Coconut Oil: Known for its deep moisturizing properties, coconut oil is excellent for dry skin. It's rich in fatty acids and has antimicrobial properties, making it a versatile option for overall skin health.

Jojoba Oil: This oil closely resembles our skin's natural sebum, making it an excellent choice for all skin types. It helps balance oil production, making it particularly beneficial for those with oily or acne-prone skin.

Argan Oil: Originating from Morocco, argan oil is a beauty secret known for its high vitamin E content. It's excellent for combating signs of aging and improving skin's elasticity.

Sweet Almond Oil: This lightweight oil is rich in vitamin E and is easily absorbed by the skin. It's great for softening and soothing dry, irritated skin.

Grapeseed Oil: Grapeseed oil is non-comedogenic, making it a good choice for those with acne-prone skin. It's also rich in antioxidants and can help tighten and tone the skin.

Rosehip Seed Oil: Renowned for its rejuvenating properties, rosehip seed oil is high in vitamins A and C. This oil can help in reducing the appearance of scars, fine lines, and wrinkles.

Sesame Oil: Sesame oil is a staple in Ayurvedic skincare due to its natural sun-blocking properties. It's suitable for protecting and moisturizing the skin.
---
Top nourishing body oils infused with essential oils
1. Perfumed oil for hair and body Nishane Ani unisex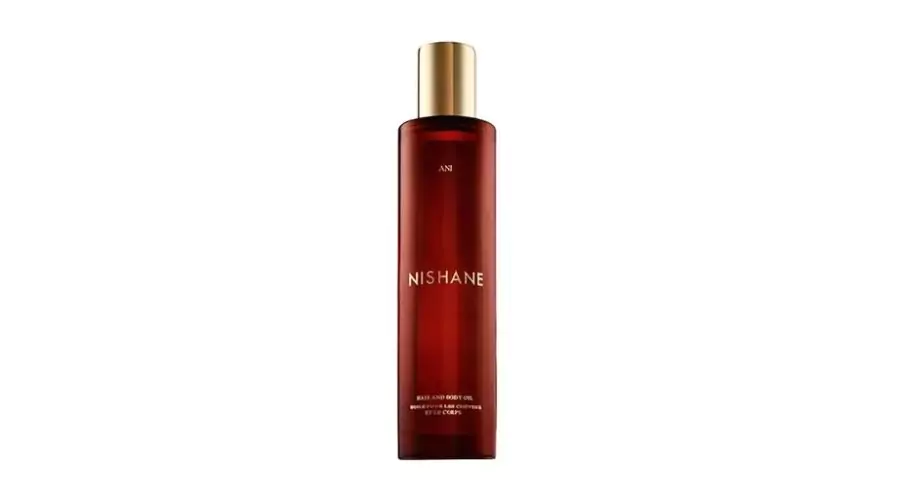 Nishane Ani Perfumed Oil for Hair and body Infused with a nourishing blend of sunflower, almond, jojoba, and vitamin E oils, this product not only provides hydration but also serves as a protective shield against the harmful impacts of UV rays and oxidative stress. The heart notes consist of warm, spicy cardamom harmonizing with the playful essence of black currant berries and the opulent floral richness of Turkish rose. This hair and body oil transcends gender boundaries, offering an exquisite sensory journey that embraces and pampers both the skin and soul.
---
2. Perfumed body oil Armaf Tag Her for women
Armaf Tag Her Perfumed Body Oil is crafted from a harmonious blend of the most exquisite floral notes. This body oil creates an enchanting ambiance that lets you immerse yourself in its allure time and again. Belonging to the oriental floral fragrance family, this body oil opens with a captivating ensemble of bergamot, pink pepper, and neroli, setting the stage for an aromatic journey filled with excitement.
---
3. Khalis My Berryberry Oil perfumed oil for women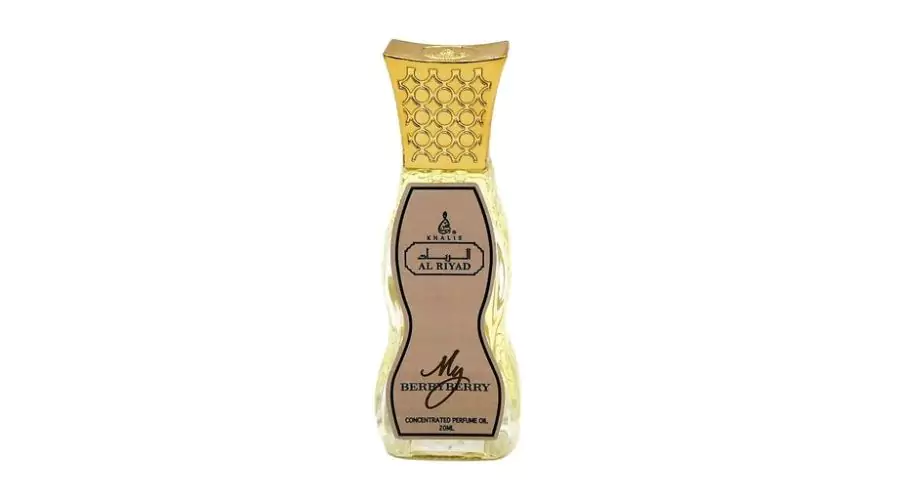 Khalis My Berryberry Oil Perfumed Oil for Women is a delightful addition to your body oil. This fragrance has the remarkable ability to instantly uplift one's mood and provide a welcome distraction from the monotony of everyday life. The delicate tenderness of white freesia gracefully complements the piquant fusion of geranium and quince. Finally, the fragrance is elegantly anchored by the timeless combination of damask rose and patchouli, leaving a captivating and lasting trail. This is the fragrance that promises to infuse your day with positivity and an enchanting aroma that is sure to be a mood booster.
---
4. Perfumed shower oil Jo Malone London Velvet Rose & Oud unisex
Experience the ultimate in skin nourishment and hydration with Jo Malone London's Velvet Rose & Oud Perfumed Shower Oil. Belonging to the oriental fragrance group, it weaves an enchanting tale featuring the opulent notes of Damask rose, the alluring warmth of oud, the sweet embrace of caramel praline, and the comforting richness of clove. Beyond its captivating scent, this shower oil works wonders for your skin, enhancing its condition while uplifting your mood and providing a sense of mental comfort
---
5. Perfumed body oil Tom Ford's Soleil Blanc Shimmering Body Oil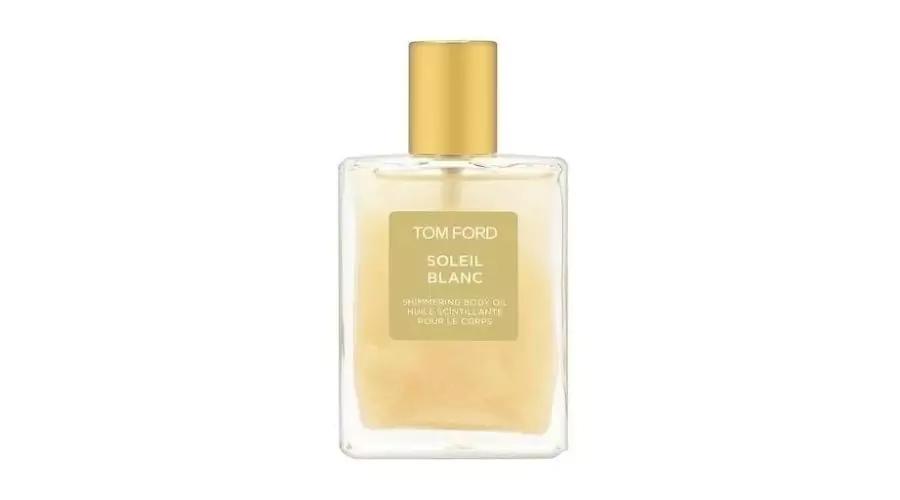 Tom Ford Soleil Blanc Shimmering Body Oil is a perfumed body oil that not only provides a luminous and radiant glow to your skin but also offers a multi-layered fragrance experience, serving as an alternative to traditional eau de parfum or enhancing its allure. Its fragrance pyramid is a journey through the senses, beginning with the nutty tenderness of pistachio and the refreshing spiciness of bergamot, cardamom, and pink pepper in the opening notes. The heart of the composition unveils a sweet and creamy embrace of tuberose, accentuated by hints of ylang-ylang and jasmine. Finally, the fragrance trail is a tropical paradise, featuring the exotic sweetness of coconuts, the comforting allure of tonka beans, the balsamic nuances of benzoin, and the inviting warmth of ambergris.
---
Is body oil good or moisturizer?
| | | |
| --- | --- | --- |
| Aspect | Body Oils | Moisturizers |
| Composition | Primarily consists of oils or oil blends | Contains a mix of water and oil-based ingredients |
| Suitable Skin Type | Ideal for individuals with dry or very dry skin | Suitable for all skin types, including oily and combination skin |
| Key Benefits | Locks in moisture and creates a protective barrier. | Offers hydration with added ingredients for specific skincare needs. |
| Form | Typically available as oils or oil blends. | Available in various forms, such as creams, lotions, and gels. |
| Common Uses | Deep hydration, massage, or spot treatment. | Daily skincare, is versatile for different skin types and needs. |
---
Conclusion
Body oils from Eva are a versatile and luxurious addition to your skincare routine. The choice of which oil to use and how to apply it depends on your skin type, preferences, and specific skincare goals. Whether you apply body oil before or after a bath, on wet or dry skin, or choose to wash it off or leave it on, the key is to listen to your skin's needs and find the routine that makes you feel most comfortable and radiant in your skin. 
For more information, visit Savewithnerds.
FAQs