In today's hectic world, it's crucial to find ways to relax and unwind whenever possible. Spending time with loved ones is one of the best ways to do just that. Playing board games is a great way to break up the monotony of your everyday routine. 
They encourage conversation, humor, and a much-needed diversion from screens. These board games offer a wonderful way to bond, unwind, and have fun on a cold night in or during a weekend get-together. Now let's look at some amazing board game choices that will provide hours of fun and stress alleviation in this article.
What are the top considerations while buying board games?
When purchasing board games, several key factors should be taken into account:
Age Range 
From children to adults, board games are suitable for a broad age range. Selecting a game that is appropriate for the participant's age group is essential.
Number of Players
Good board games accommodate various player counts, from just two to a large group. Consider the typical number of players involved.
Playing Time
The duration of board games can vary significantly, from quick rounds to lengthy sessions. Ensure the game's playing time aligns with your available time.
Theme
Board games for adults come in diverse themes, spanning classic titles like Monopoly to niche themes such as fantasy or history. Choose a theme that reflects the interests of the players.
Complexity 
The level of board games varies, ranging from simple and lighthearted to complex and strategic. Select a degree of difficulty that the players find comfortable.
Budget
The cost of board games varies, so while choosing one, it's crucial to take your budget into account.
Reviews
Reading reviews from other gamers can provide insights into the game's quality and suitability for your group.
Buying from trusted merchants to guarantee quality, considering used games to save money, keeping an eye out for deals, and being open to trying new games are all further suggestions when shopping for table board games. With so many options, every board game night can be the best one yet.
Best and most affordable board games you must consider buying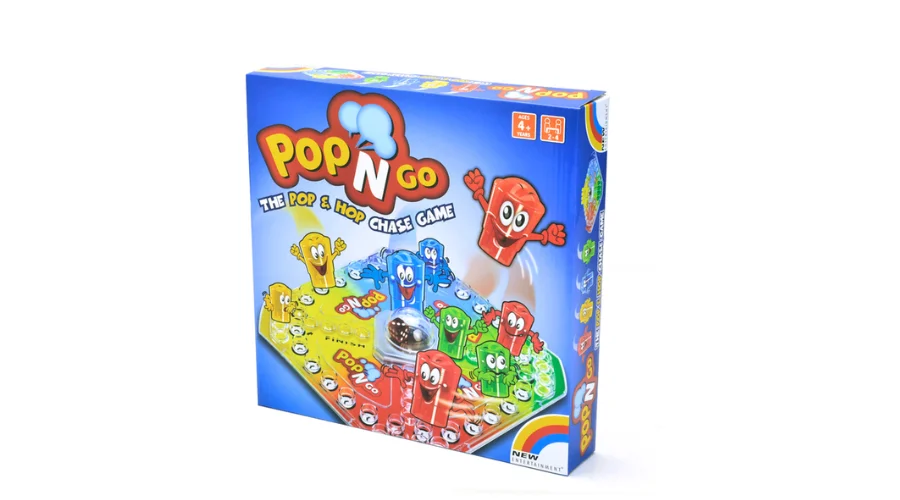 The "Pop N Go Board Game" is an exciting and dynamic board game designed for players of all ages. It features a unique popping die roller that adds an element of surprise and suspense to the game. Players take turns rolling the popping die and move their game pieces accordingly. 
The goal is to reach the finish line while navigating various obstacles and challenges along the way. With its unpredictable and fun gameplay, the "Pop N Go Board Game" provides hours of entertainment for families and friends. Whether you're a board game enthusiast or new to the world of tabletop gaming, this game promises laughter and excitement.
---
Players of all ages have delighted in the timeless word game Scrabble Original for decades. A gaming board with a grid of squares and letter tiles makes up the game. By arranging letter tiles to make words on the board, players take turns scoring points according to the letters they use and where they arrange them. 
The objective is to create high-scoring words and strategically occupy premium squares to outscore opponents. "Scrabble Original" is not only a fun and challenging game but also a great way to expand vocabulary and language skills while competing with friends and family.
3D Action Snakes and Ladders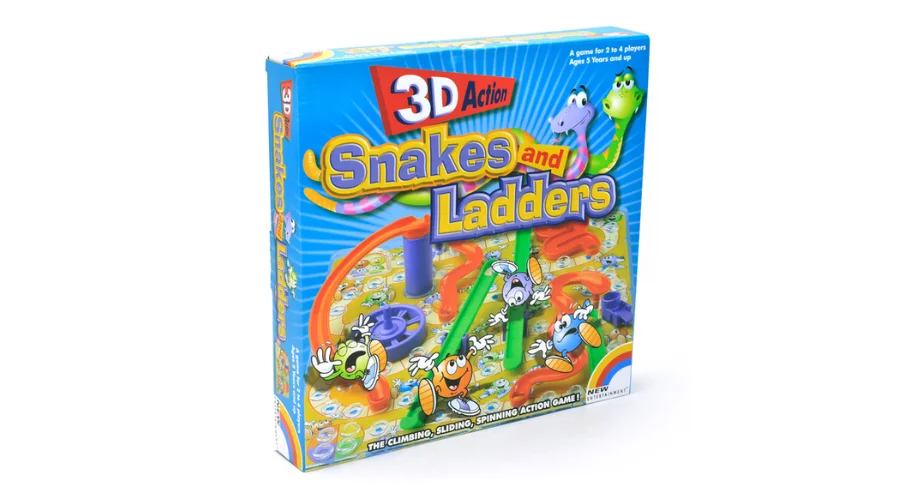 The classic board game Snakes and Ladders has a contemporary spin with 3D Action Snakes and Ladders. This version has an interactive and dynamic three-dimensional gaming board. Rolling dice, players move their pieces down the game board in turns. down the way, they may come across ladders and snakes that can either advance or retreat their pieces. 
In order to cross the finish line first, participants must use both strategy and luck. "3D Action Snakes and Ladders" is a classic board game that gains an exciting new dimension with its captivating 3D design, making it suited for players of all ages.
Conclusion
In a world filled with distractions, board games serve as a delightful remedy to unwind and connect with loved ones. The joy of rolling dice, strategizing, and sharing laughter around a board game is unparalleled. 
WHSmith, your trusted source for daily utility items, offers a diverse range of these stress-relief gems. So grab your loved ones, set up the gaming board, and get ready for an enjoyable, relaxing, and connected journey. It's time to create enduring memories and turn to board games for comfort.
Visit the online store of WH Smith to explore the different options for the latest and best board games. Besides, for more such informative blogs, follow our website Savewithnerds.
FAQs