The travel restrictions are being lifted and figuring out which place you want to visit next could be a bit complicated. That doesn't mean that your packing process has to be. 
Getting the right suitcase for you means that you not only have the one that matches your style, but also the one that serves your purpose. 
Savewithnerds provides you with a guide down below to learn more about the different suitcases offered by Dunelm.
Find the perfect one from the best luggage brand for your needs!
1. Solidite Hard Shell Suitcase (£55 – £70)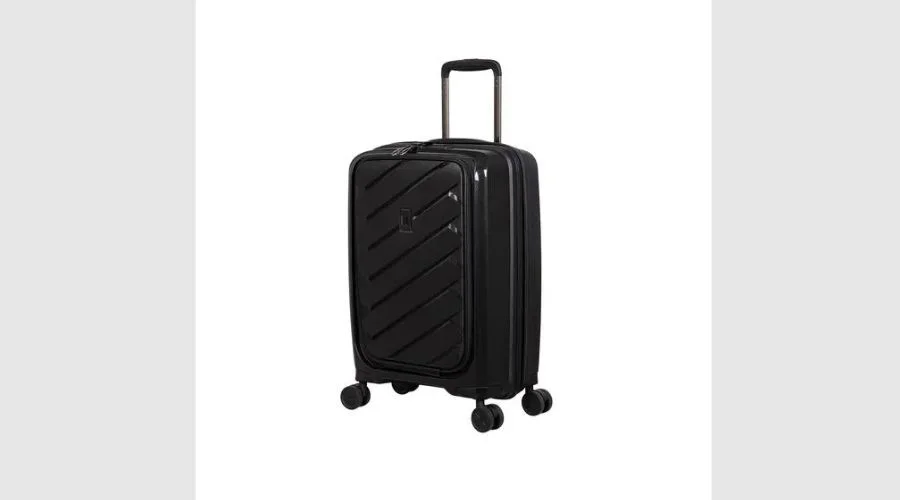 The Solidite Hard Shell Suitcase has four wheels that provide excellent control and a central opening for convenient and orderly packing. Clamshell packaging separates items and offers the optimum flat surface for packing. It has grips that are simple to grasp and designed for stress-free transportation. This suitcase comes with a 10-year warranty and is offered in the colours black, coral and blue, and white. It also has a textured surface. There are several different sizes of this suitcase, including carry-on luggage, medium case, and large case. It also comes with a combination TSA lock for enhanced safety.
2. Silver Eco Hard Shell Suitcase (£50 – £70)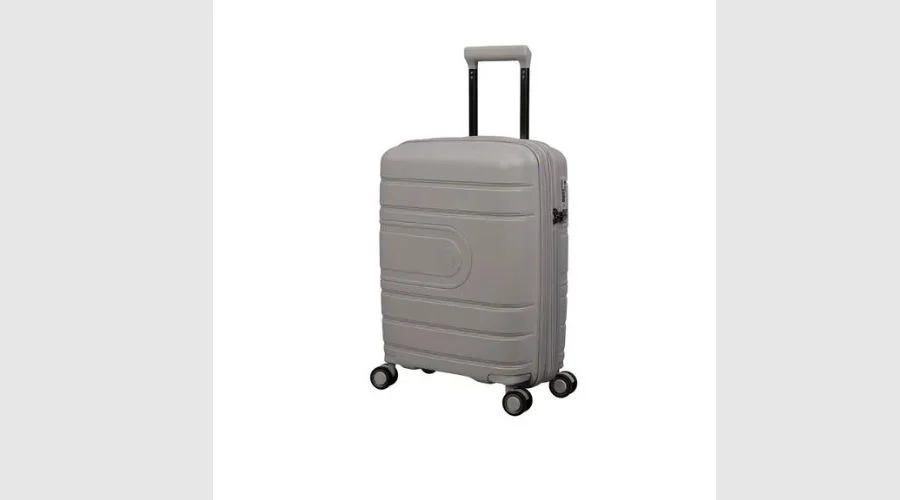 For improved manoeuvrability, the Silver Eco Hard Shell suitcase features easy-grab handles and four-wheel control. The robust shell provides a flat packing surface and great collision protection. This TSA combination lock-equipped luggage is offered in three sizes: carry-on-luggage, medium case, and large case. This suitcase may expand by up to 25% in size to accommodate more packing space because it is an expander case.
3. Bevelled Gem Floral Suitcase (£45 – £55)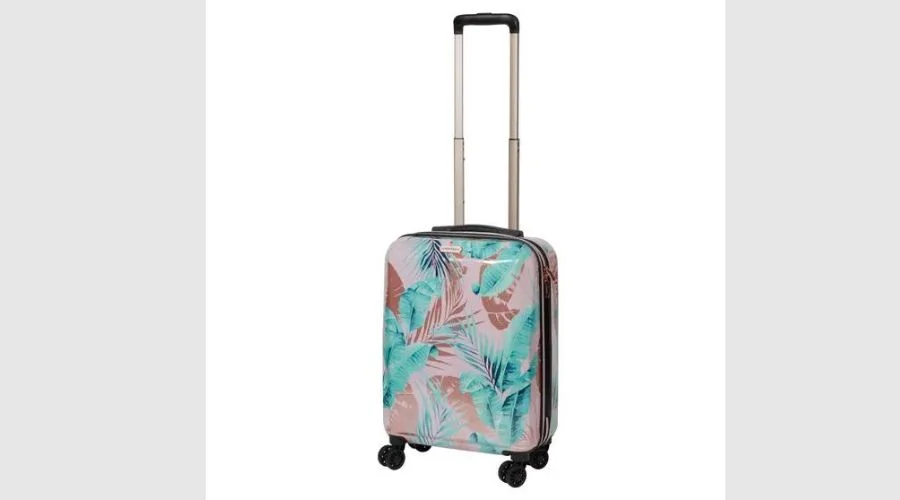 Long-haul flights, weekend getaways, and business trips are all ideal occasions to bring this wonderful Constellation Bevelled Gem Suitcase. Securing your possessions as you travel in luxury. If you have a really outgoing and jovial personality, this bag will go great with you. The suitcase incorporates gel grip carry handles on the top and sides and an adjustable trolley handle for enhanced comfort and convenience.
4. Cream and Tan Non-Expander Suitcases (£45 – £50)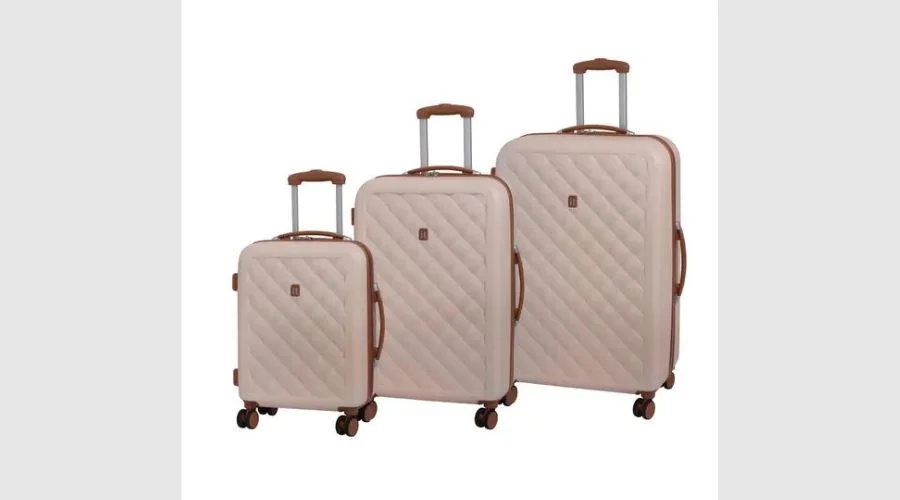 This gorgeous non-expander suitcase, which is available in a variety of sizes, features a distinctive ABS quilted fashion emboss for excellent protection and a stylish cream colorway with a tan accent. Due to continuous testing ensuring the performance of the wheels lead the market, it offers superior wheel control. It features a central opening for organised packaging, clamshell construction to assist segregate items, and a flat packing surface for convenience.
5. Sage Green and Tan Chevron Suitcase (£40 – £50)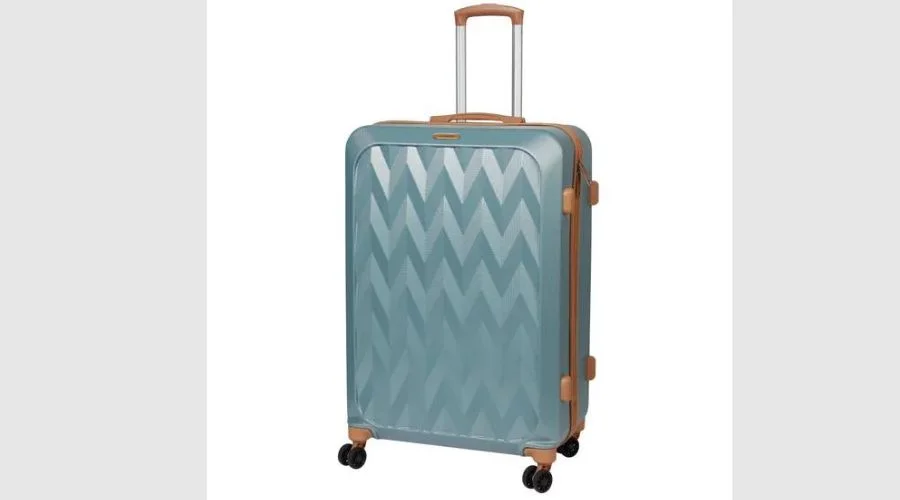 Take this amazing Constellation Chevron Suitcase on long flights, getaway weekends, and business vacations. The case, which safeguards your possessions while you travel, has a handy trolley handle that is simply adjustable to the user's preference. The case features a beautiful sage green design which is functional and fashionable and has a big capacity so you can easily store all the necessities for your vacation.
6. Charcoal and Black Chevron Suitcase (£40 – £50)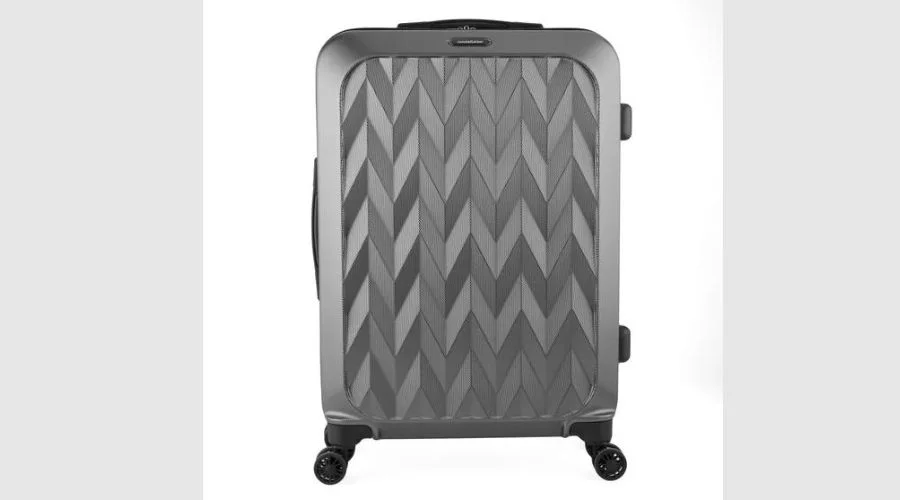 This Charcoal and black Chevron bag has a hardshell with a charcoal and black colour scheme. The luggage can be effortlessly rolled while being transported thanks to its eight wheels. When necessary, you may carry the bag with ease, thanks to the gel grip handles, which also serve to avoid slippage. Use mesh dividers and packing straps to safely pack your valuables and pack your clothes.
7. Worlds Lightest Debonair Black Suitcase (£40 – £50)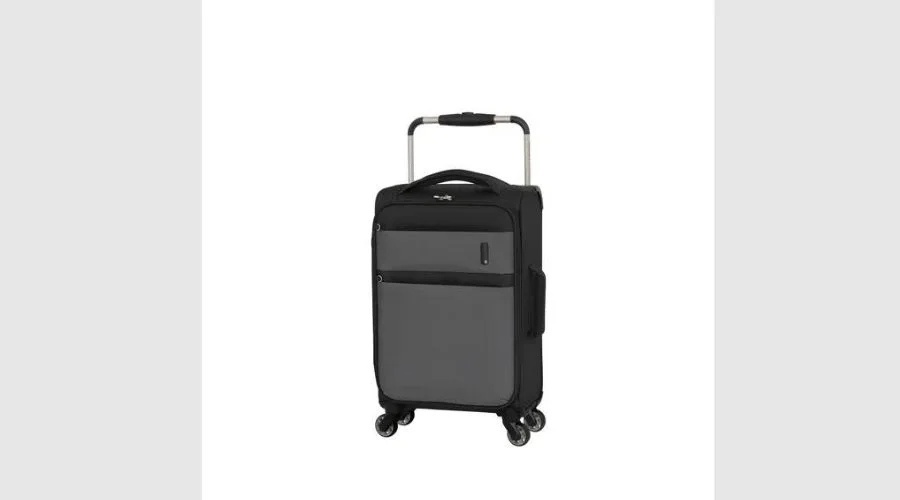 This lightweight luggage bag is the ideal travel companion due to its outstanding lightweight construction, which is deceptively sturdy and made to last. The high tensile fabric is strong, light, and resistant to abrasion, all of which extends its service life. The flat pack interior allows you to fit even more stuff inside, and the fact that there are "no pipes" within, creates extra inner room and prevents creases in nicely folded garments. This case has a 10-year manufacturer's warranty for further assurance.
8. IT Luggage 4W Graphite Hard Shell Suitcase (£40 – £45)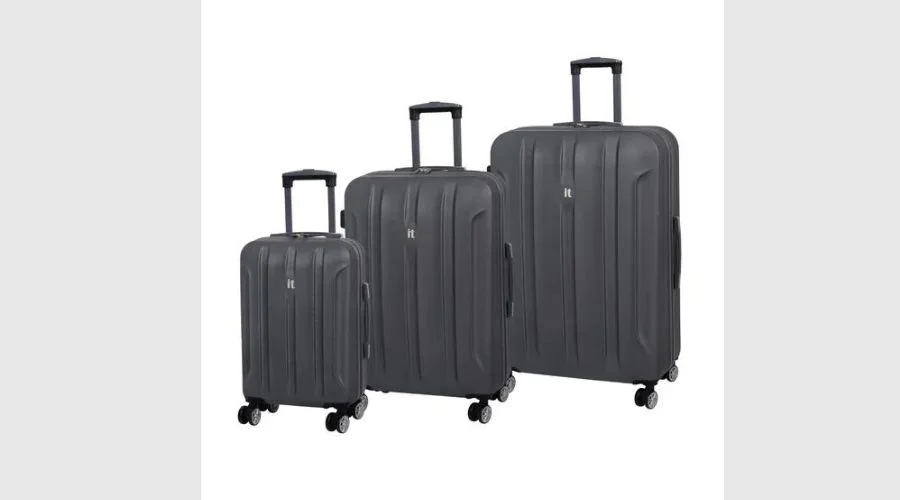 Strong, aluminium tubes are used in the construction of this IT Luggage 4W Graphite Hard Shell Suitcase modern trolley system to help with weight reduction and strength improvement. This case contains four wheels and excellent wheel control, which has undergone continuous design & testing to guarantee the best calibre of wheel performance. Every suitcase comes with a 10 Year Guarantee and is of the highest quality.
9. Scalloped Black Suitcase (£20 – £40)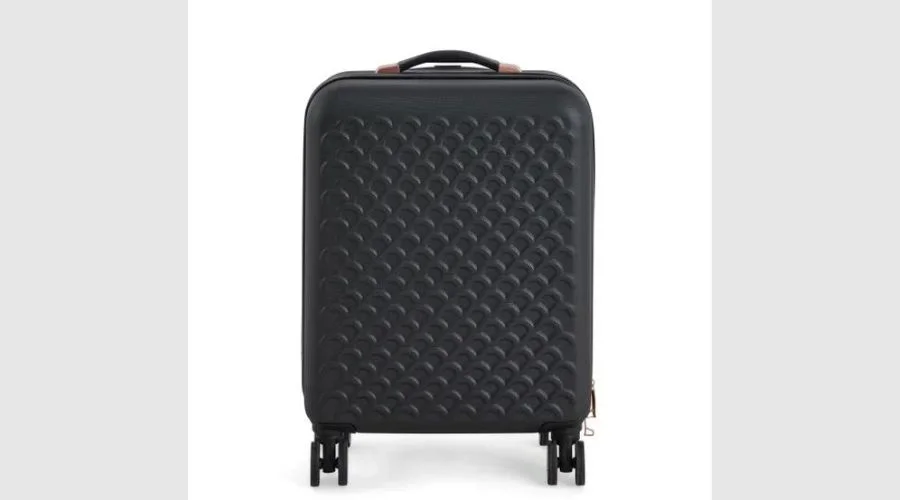 You can travel in style with this luggage, which has a lovely scallop design in a bohemian style. Your belongings will be safe because the case has a TSA combination zip lock installed. The suitcase is easy to drag beside you thanks to its eight spinning wheels and sturdy, robust exterior. The telescoping handle on the suitcase is provided by the push-button trolley system, allowing you to change it to your preferred height.
10. Athens Charcoal Suitcase (£30 – £40)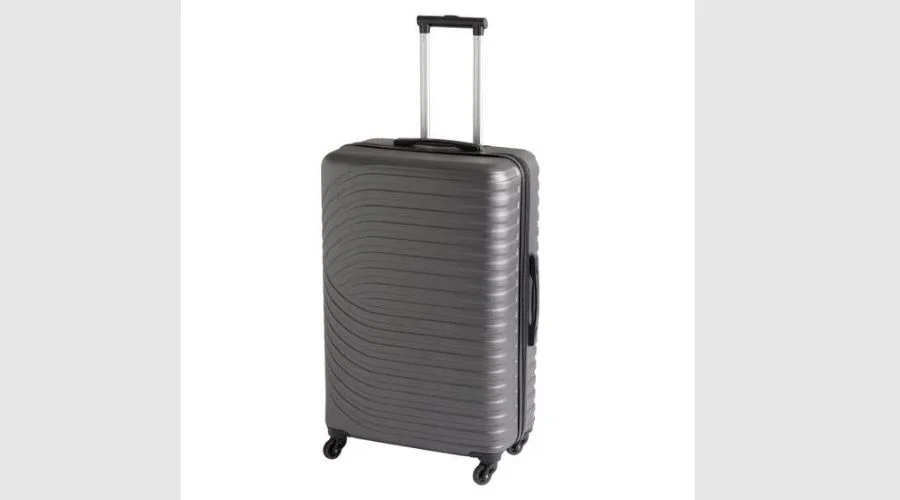 Travelling? Made it simple! With the four spinner wheels this case offers, you can easily move it up and down. The mesh divider and packing straps makes it easy to pack all of your clothes, so you won't have to be concerned about them sliding during transportation. Additionally, the sturdy hard-shell case will prevent damage to your more sensitive goods, especially while you are in flight.
Picking out your luggage isn't as exciting as choosing a destination or creating an itinerary when it comes to trip planning, but dependable suitcases are a necessary investment for any traveller.
Begin your search with the luggage brands we most trust, and you'll have the best chance of being completely satisfied with your selections.
FAQs