The world of fishing reels offers a plethora of options, each catering to different fishing styles and preferences. Among these choices, the baitcast reel stands out as a top contender for anglers seeking unparalleled control, accuracy, and power. 
Advantages of Baitcast Reels
A. Accuracy and Precision:
Casting Accuracy: The best baitcasting reels offers superior casting accuracy, enabling anglers to place their lures precisely in desired locations, such as near structures or under overhanging branches.
Line Control: The revolving spool and adjustable braking systems allow for better line control, ensuring controlled spool rotation and minimizing line twists and tangles.
---
B. Power and Versatility:
Heavy Lure Capacity: Baitcast reels are built to handle heavier lures and lines, making them ideal for targeting larger fish species, such as bass.
Increased Drag Power: These reels feature robust drag systems that provide substantial resistance, enabling anglers to tackle aggressive and powerful fish effectively.
---
C. Efficiency:
Line Retrieval Speed: Baitcast reels typically offer higher gear ratios, allowing for faster line retrieval, reducing downtime between casts, and improving angler efficiency.
Quick Hookset: The direct drive and low line friction of baitcast reels facilitate quick hooksets, minimizing the chance of a fish spitting out the bait before a solid connection is established.
---
Here is a list of Best Baitcast Reels on BassPro that you must have to try:
1. Abu Garcia Revo X Baitcast Reel
The Abu Garcia Revo X Baitcast Reel offers several advantages that make it a standout choice for anglers. First and foremost, its baitcasting design provides precise control and accuracy, enabling anglers to cast accurately and cover specific areas with ease. This reel's ability to handle heavier lines and lures makes it suitable for various fishing techniques, such as flipping, pitching, and casting in heavy cover.
The exceptional braking system of the Revo X ensures backlash-free casting, even for novice baitcast users. This feature reduces the time spent untangling line and increases fishing time, leading to a more enjoyable and productive experience on the water.
Durability is a crucial factor for any fishing reel, especially in demanding fishing conditions. The Revo X's robust construction, reinforced with quality materials, ensures its longevity and reliability. The reel can withstand the strain of battling large fish and endure exposure to saltwater or abrasive elements, providing anglers with a reel they can depend on for years to come.
---
2. Shimano SLX A Baitcast Reel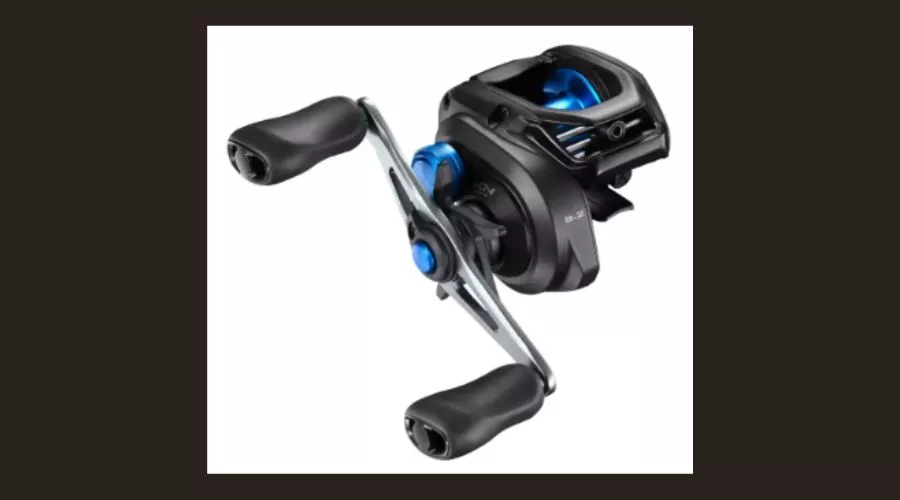 The SLX A Baitcast Reel features Shimano's SVS Infinity Brake System, which provides unmatched casting control. This advanced braking system utilizes centrifugal force to adjust the spool's rotation, preventing backlash and enabling anglers to achieve longer and more accurate casts.
Equipped with a high gear ratio, the Shimano SLX A Baitcast Reel allows for rapid line retrieval, making it ideal for techniques that require quick lure presentation and bait retrieval. This feature is particularly beneficial when fishing in situations where a fast retrieve is necessary to entice aggressive fish.
The Shimano SLX A Baitcast Reel incorporates a smooth and powerful drag system that ensures optimal control over hooked fish. The reel's drag system provides consistent pressure, preventing line breaks and allowing anglers to effectively tire out and land their targeted fish.
---
3. Ardent Apex Elite Baitcast Reel
The Ardent Apex Elite Baitcast Reel boasts a wide array of features designed to enhance the angling experience. One of its standout qualities is its precision-engineered casting system, allowing for accurate and effortless casts. 
This reel employs a magnetic braking system, complemented by an adjustable 270° magnetic brake dial, enabling anglers to fine-tune the braking force according to their preferences and fishing conditions. This feature is particularly crucial when using lighter lures or fishing in windy conditions.
Furthermore, the Ardent Apex Elite Baitcast Reel incorporates a high-strength aluminum frame and side plates, providing exceptional rigidity and durability. This robust construction ensures that the reel can withstand the rigors of demanding fishing situations, such as battling powerful fish or casting in harsh environments. The reel's carbon fiber handle and EVA foam grips offer exceptional comfort, reducing fatigue during prolonged fishing sessions.
---
4. Bates Fishing Abe 150 Baitcasting Reel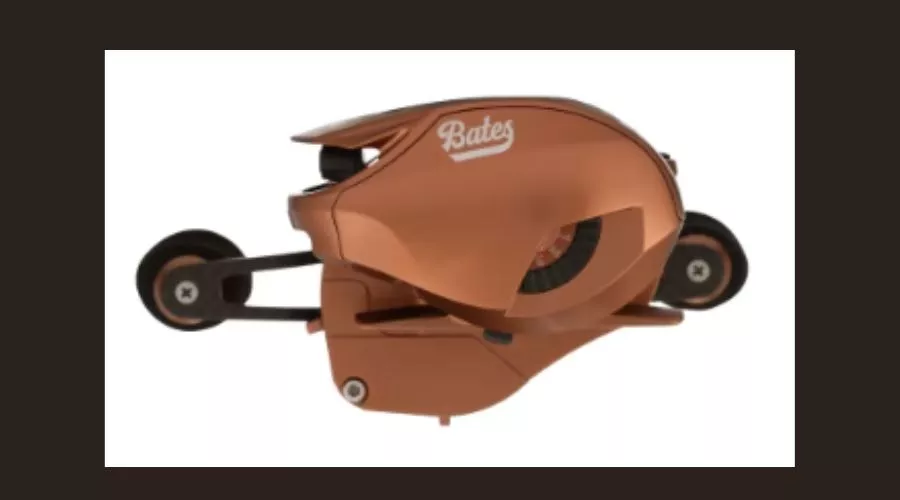 The Bates Fishing Abe 150 Baitcasting Reel is constructed using high-quality materials, ensuring its durability and longevity. The reel body is made of lightweight yet sturdy aluminum alloy, which provides both strength and corrosion resistance. This construction enables anglers to fish in various conditions, including freshwater and saltwater environments, without compromising the reel's performance.
One of the crucial aspects of any reel is its drag system, which determines the reel's ability to handle strong fish and prevent line breakage. The Abe 150 Baitcasting Reel is equipped with a reliable and smooth drag system that exerts consistent pressure on the line, allowing anglers to effortlessly land even the most tenacious gamefish. The reel's drag system can be easily adjusted, providing anglers with precise control over the line tension.
---
5. Lew's HyperSpeed LFS Baitcast Reel
Baitcast reels are favored by experienced anglers due to their ability to handle heavier lines, cast heavier lures, and provide better control over the fishing line. They offer greater accuracy in targeting specific areas, making them indispensable tools for various fishing techniques, including flipping, pitching, and topwater fishing. The Lew's HyperSpeed LFS Baitcast Reel encompasses these advantages, raising the bar for baitcasting excellence.
The Lew's HyperSpeed LFS Baitcast Reel boasts a lightweight yet rugged design, thanks to its aluminum frame and side plates. This construction ensures long-lasting durability, while its reduced weight enhances overall handling and reduces angler fatigue during extended fishing sessions.
---
Conclusion
The baitcast reel, with its precise casting capabilities, power, and versatility, has become a favorite among anglers who seek optimal control and performance on the water. The baitcast reel is a type of fishing reel specifically designed for casting heavier lures and lines with exceptional accuracy. It features a revolving spool, allowing the line to unspool smoothly during casting and to be retrieved under controlled tension during reeling. For more information, visit Savewithnerds.
FAQ