There is a constant debate on which photo editing software is best and what should be used for the ideal results. Many designers rely on Adobe Express for their design requirements while Canva is usually considered an easy and user-friendly tool that is a go-to option for amateur designers. Though this difference is not just limited to the interface but includes various other factors as well. So, let's explore the various factors and differences in this Adobe Vs Canva blog to find out which photo editing software is the best in industry.
Before diving into the key differences between Adobe Vs Canva, let's discover the primary features of both softwares and how they work. 
Adobe Vs Canva- How does Adobe work and What are its features?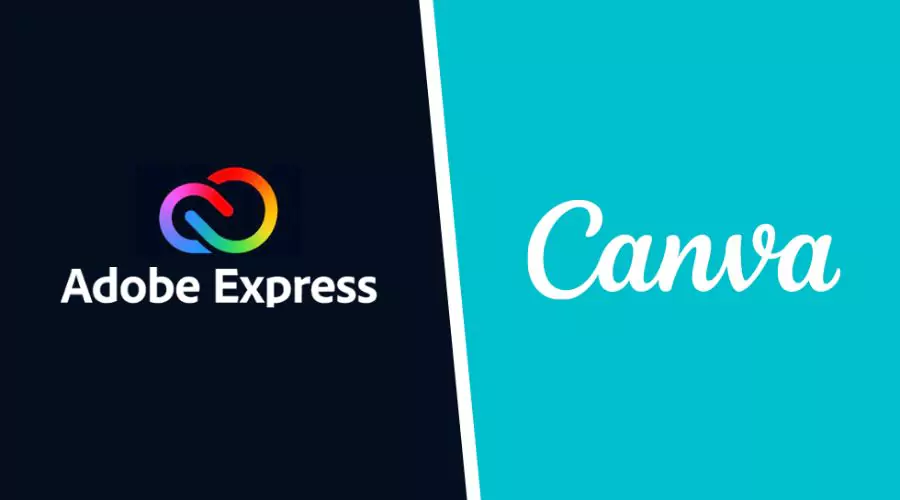 Adobe is a go-to photo editing software for graphic and web developers as it offers a wide range of products and services for creating different creative designs. Software is usually regarded as a suite of powerful tools and features that caters to the creative requirements of both professional and graphic design enthusiasts. 
In addition to this, Adobe provides them with the creative freedom with which they can unleash and elevate their creativity while enhancing the design. Moreover, the software enables users to leverage various digital platforms to execute their ideas. 
Now that this has been said, let's explore the various fascinating features of Adobe:
1. Adobe Creative Cloud
Adobe runs on the Adobe Creative Cloud subscription-based business model. Users have the option to access the whole Adobe software library or subscribe to specific programs. Additionally, with the help of Adobe Creative Cloud Libraries, you can save and store your creative assets without losing them in the innovative process. 
2. Adobe Photoshop
Adobe Photoshop is a powerful image and video editing software used by professionals worldwide. It provides different tools for photo processing, compositing, and retouching. To make exact modifications, users can also work with layers, masks, filters, and different selection tools.
3. Adobe Illustrator
Adobe Illustrator is a vector graphics editor that can be used to make illustrations, icons, logos, and other scalable visuals. It offers tools for creating and editing vector artwork, including paths, shapes, and text, as well as features like brushes, gradients, and effects.
4. Adobe Premiere Pro
Adobe Premiere Pro is video editing software that is used by filmmakers, videographers, and content creators. It provides extensive tools for organising, improving, and editing videos. Users can edit and arrange their video material, apply transitions and effects, work with multiple audio and video tracks, and export their finished products in a number of different formats. 
5. Adobe XD
Adobe XD is a software for user experience and user interface (UX/UI) designing requirements. Wireframes, design layouts, and interactive prototypes for websites, mobile apps, and other digital interfaces can be created using Adobe XD by designers. It encourages teamwork, prototyping, and the sharing of design resources.
Adobe Vs Canva- How does Canva work and What are its features?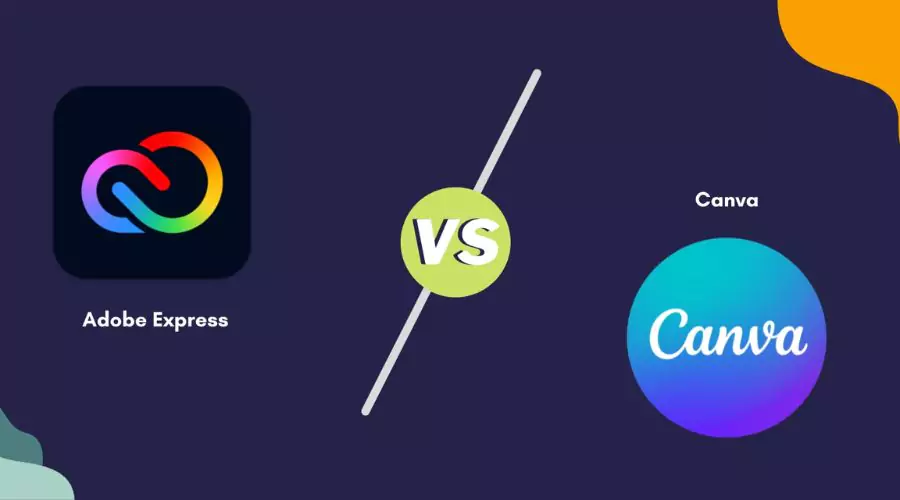 Canva is a web-based design platform that provides designers and non-designers with a user-friendly interface, creative tools, and templates. Canva is used by users of all skill levels owing to its intuitive interface and extensive collection of design resources. 
It provides a useful environment for creating eye-catching graphics and designs for private, professional, and commercial use. The best part about using Canva is you don't need a subscription to get your artwork started.
With that being said, now let's examine Canva's key features and functions:
1. Design Templates
Canva offers a wide selection of expertly created templates for many different uses, including flyers, posters, presentations, social media posts, and more. Users can select from these templates and customise them to meet their unique requirements.
2. Drag and Drop Editor
Users with no prior design knowledge can easily create designs with Canva's drag-and-drop editor. Text, photos, objects, and icons may all be easily dragged into the canvas, resized, positioned, and can be given a customised look by the user.
3. Image Editing Tools
Users may improve their pictures with Canva's simple image editing tools. They can edit their photographs by cropping, rotating, adjusting the brightness and contrast, adding filters, and adding various splendid effects.
4. Elements and Illustrations
Shapes, icons, stickers, and pictures are among the many elements and graphics that Canva offers. Users can incorporate these components into their designs, resize and alter them, and produce compositions that are visually appealing.
5. Branding and Brand Kits
Canva allows customers to design and manage brand kits, which include predefined brand colours, fonts, and logos. Users can utilise this tool to keep their designs consistent and in line with their brand identity.
Adobe Vs Canva: Key Differentiators to Evaluate which Software is Better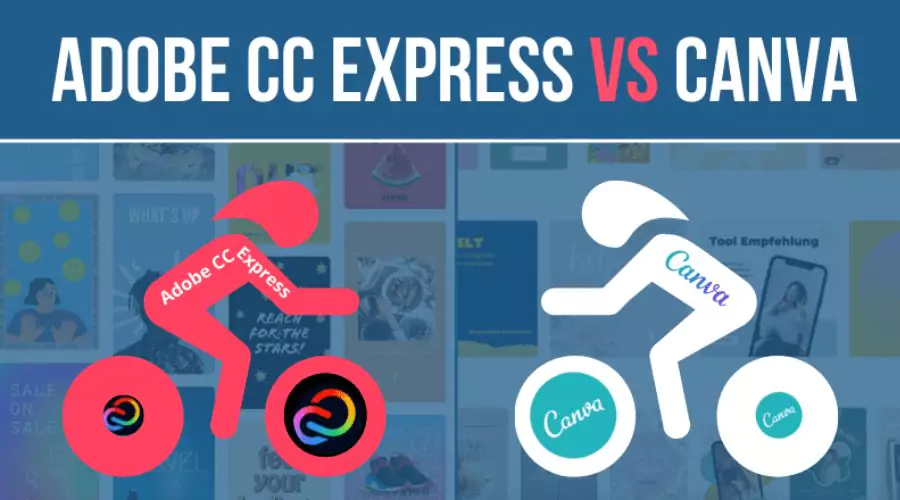 When it comes to photo editing softwares, there is a situation of war between the users. Adobe Vs Canva has been one of the top debates in the tech industry. When some users find Canva to be more convenient, others find Adobe to be more detail-oriented.
Given this, Adobe is known for its professional-grade tools and wide range of functionality, making it a top choice for experienced photographers and designers. On the other hand, Canva is more for beginners as it offers a wide range of templates to choose from. In this Adove Vs Canva comparison blog, we will compare the features of Adobe and Canva to help you determine which one is right for you based on your level of experience and specific needs.
| | | |
| --- | --- | --- |
| Specifications | Adobe | Canva |
| Tools | Robust and advanced photo editing tools | Simple set of editing tools |
| Professional Use | Widely used by professionals | Used by professionals, amateur designers and non-designers |
| User Friendliness | Complex and mostly used by professionals | Easy and used by users of all skill levels |
| Flexibility | Not so flexible as it requires thorough technical knowledge to use the software | Flexible and can be used by everyone  |
| Customisation | Highly detailed and customised edits | Comparatively less customisable |
| Integration and Compatibility | Seamless integration within its applications | Integration with different platforms like Dropbox, and Google Drive along with access to cloud storage |
| Cost | Operates on a subscription-based model and is comparatively expensive | Operates on a subscription-based model and is significantly cheaper |
Conclusion
Overall, both Adobe and Canva have their strengths and weaknesses when it comes to photo editing software. Adobe is definitely the more professional option, offering a wider range of features and customisation options. On the other hand, Canva is more economical and user-friendly, making it an ideal choice for beginners or those who are not looking for as many advanced features. Ultimately, the choice of Adobe versus Canva will depend on your individual requirements. 
For more such informative and comparison blogs like Adobe Vs Canva, you can visit our savewithnerds website.
FAQs