Adobe Substance 3D Stager is a powerful software tool that offers numerous benefits for professionals in the field of 3D design and visualization. With its advanced features and intuitive interface, Substance 3D Stager allows users to create stunning 3D scenes, renderings, and animations with ease.
Benefits of Adobe Substance 3D Stager
Streamlined Workflow: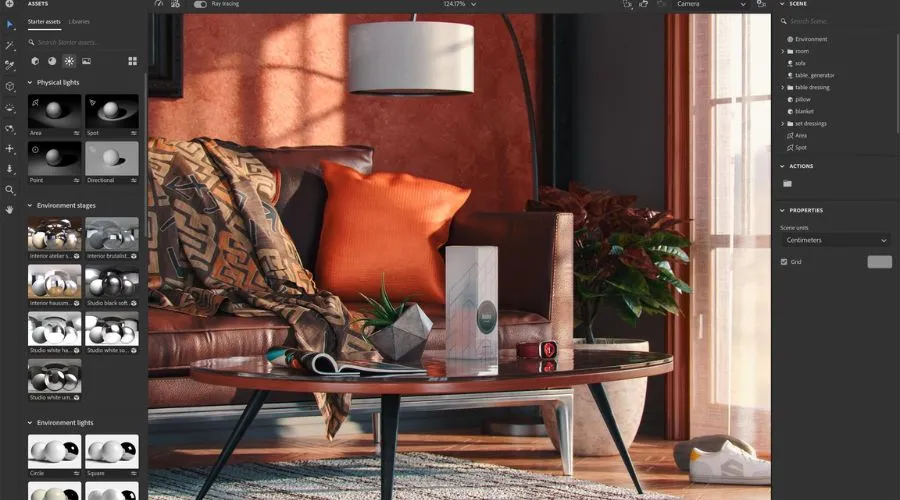 Adobe Substance 3D Stager simplifies the 3D design process by providing a comprehensive set of tools in a single software package. This eliminates the need for users to switch between multiple applications, saving time and improving productivity. Whether it's importing 3D models, texturing, lighting, or animating, Substance 3D Stager provides a seamless workflow, allowing artists to focus on their creative vision.
---
Realistic Materials and Textures:
One of the standout features of Adobe Substance 3D Stager is its ability to create highly realistic materials and textures. The software utilizes the powerful Substance Engine, which enables users to generate a wide range of materials with incredible detail and accuracy. With Substance 3D Stager, artists can apply materials such as wood, metal, fabric, and more, replicating their physical properties convincingly. This level of realism enhances the quality of 3D scenes and contributes to a more immersive experience for viewers.
---
Interactive Lighting and Environment Design:
Adobe Substance 3D Stager allows users to design and manipulate lighting and environments in real time. The software provides a variety of lighting options, including global illumination, area lights, and HDRI lighting. Artists can experiment with different lighting setups and instantly see the results, making it easier to achieve the desired ambience and mood. This interactive approach to lighting and environment design empowers users to iterate quickly and make informed decisions about their 3D scenes.
---
Animation and Camera Control: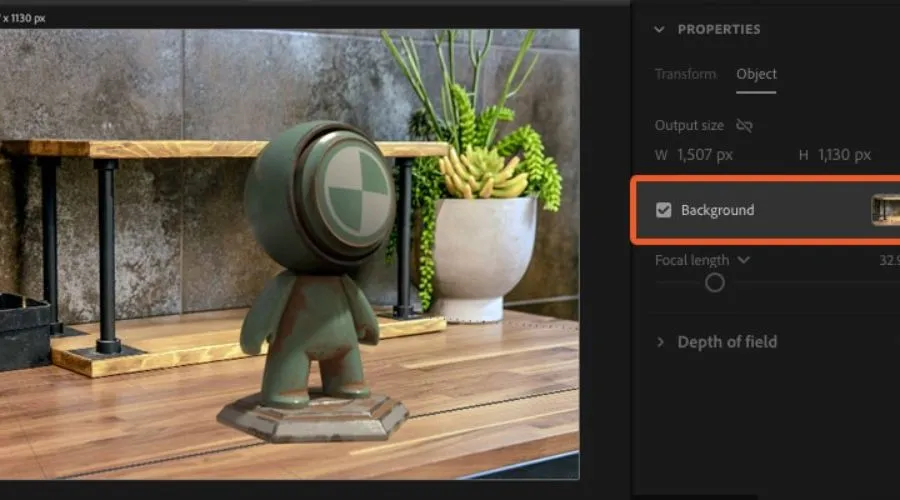 Another notable benefit of Substance 3D Stager is its animation capabilities. Artists can animate objects, cameras, and lights within the software, bringing their 3D scenes to life. The intuitive animation timeline and keyframe controls allow for precise control over movements and transitions. With the ability to create camera paths and control camera parameters, users can produce dynamic camera movements, providing unique perspectives and enhancing the storytelling aspect of their 3D projects.
---
Collaboration and Integration:
Adobe Substance 3D Stager promotes collaboration among team members by allowing seamless integration with other popular 3D design tools and software. Users can import 3D models from various sources and formats, ensuring compatibility and flexibility in their workflow. Additionally, Substance 3D Stager supports common file formats for export, making it easier to share and showcase projects across different platforms and devices.
---
Versatile Output Options:
Substance 3D Stager offers versatile output options, enabling artists to present their work in various formats. Whether it's static images, animations, or interactive experiences, the software provides export settings that cater to different needs. Artists can generate high-quality renderings, create immersive virtual reality (VR) experiences, or produce interactive web-based presentations, all from within the same software. This versatility allows for greater flexibility in delivering the final product to clients or audiences.
---
Features of Adobe Substance 3D Stager
Real-time Rendering: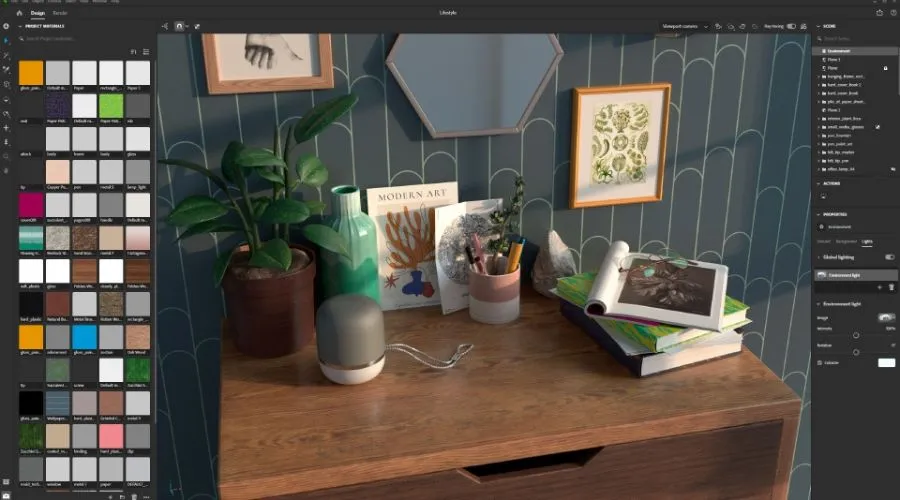 Adobe Substance 3D Stager excels in providing real-time rendering capabilities, allowing artists to see their designs come to life instantly. This feature enables quick iterations and adjustments, as changes made to materials, lighting, and camera settings are immediately reflected in the rendered scene. Real-time rendering not only enhances the efficiency of the creative process but also enhances the overall visual quality of the 3D scenes.
---
Integration with Adobe Creative Cloud:
As part of the Adobe Creative Cloud ecosystem, Substance 3D Stager seamlessly integrates with other Adobe applications, such as Photoshop and Illustrator. This integration enables artists to easily import and export assets between different software, streamlining the workflow and facilitating collaboration among team members. Furthermore, the interoperability with other Adobe tools allows for a more comprehensive and efficient creative process.
---
Asset Management:
Adobe Substance 3D Stager provides a robust asset management system that enables artists to organize and manage their 3D assets efficiently. With a user-friendly interface, artists can easily import, sort, and categorize assets, making it easy to locate and reuse them in multiple projects. The software also supports the import of various file formats, including popular 3D file formats like FBX and OBJ, ensuring compatibility with assets created in different applications.
---
Lighting and Environment: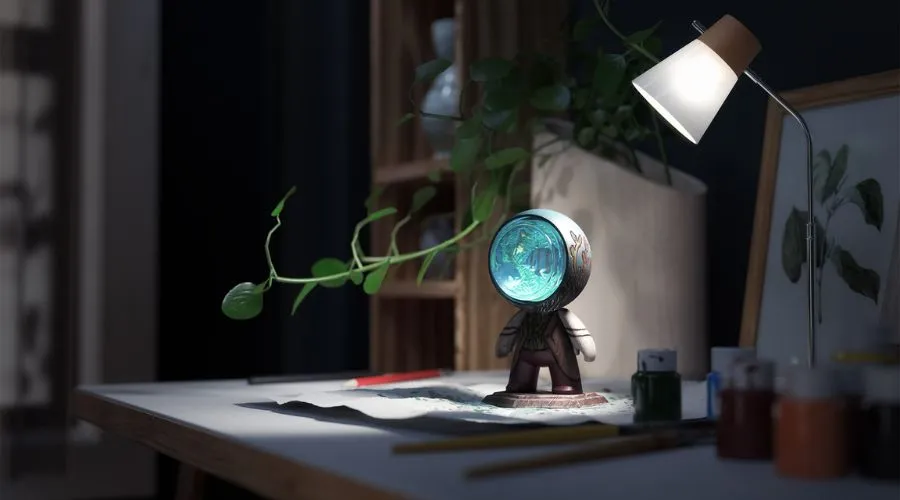 Creating the right lighting and environment is crucial for setting the mood and atmosphere in 3D scenes. Adobe Substance 3D Stager offers a range of lighting and environment tools that enable artists to experiment with different lighting setups, adjust parameters like intensity and colour, and even simulate complex lighting scenarios. Additionally, the software provides a library of pre-built HDRI environments, allowing artists to quickly set up realistic lighting conditions in their scenes.
---
Conclusion
Adobe Substance 3D Stager is a powerful and versatile software tool that brings numerous benefits to professionals in the field of 3D design and visualization. With its streamlined workflow, realistic materials and textures, interactive lighting and environment design, animation capabilities, collaboration and integration features, and versatile output options, Substance 3D Stager empowers artists to create stunning 3D scenes and bring their creative visions to life. For more information visit the official website of Savewithnerds.
FAQ's