In today's digital age, organizations across various industries are striving to enhance customer experiences and optimize their marketing strategies. To address this demand, Adobe has developed a powerful and comprehensive solution known as the Adobe Experience Platform. 
Benefits of Adobe Experience Platform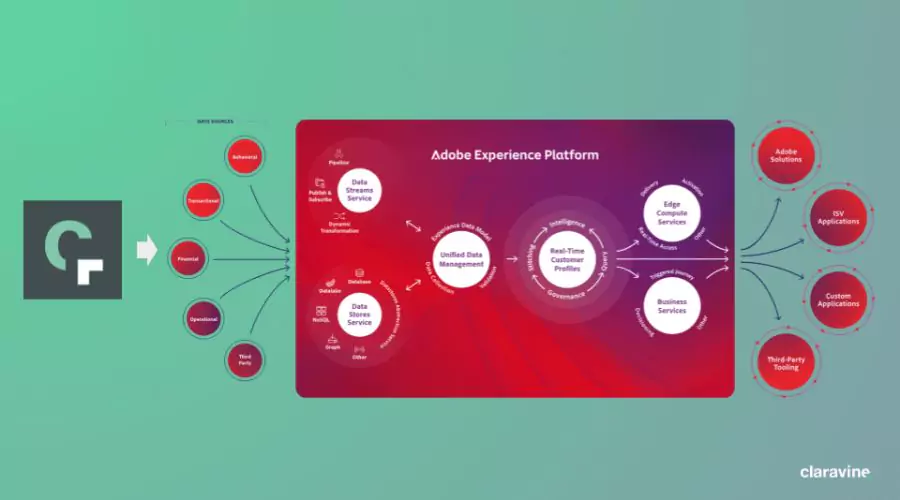 I. Unified Customer Data:
The adobe digital experience platform acts as a centralized hub, enabling businesses to gather, organize, and manage vast amounts of customer data from multiple sources. By integrating data from various touchpoints, such as websites, mobile apps, and offline interactions, organizations can gain a comprehensive view of their customers' behaviors, preferences, and interests. This unified customer data allows for more accurate customer segmentation, personalized marketing campaigns, and more effective decision-making.
II. Real-Time Customer Insights:
One of the key advantages of the Adobe Experience Platform is its ability to provide real-time customer insights. By leveraging advanced analytics and machine learning algorithms, the platform can process and analyze data in real-time, allowing businesses to understand customer behavior and preferences instantaneously. These insights enable organizations to deliver personalized experiences, tailor their marketing efforts, and make data-driven decisions promptly.
III. Enhanced Personalization and Customer Engagement:
With the Adobe Experience Platform, businesses can deliver highly personalized experiences to their customers. By leveraging the unified customer data and real-time insights, organizations can create dynamic and relevant content across multiple channels. This level of personalization enhances customer engagement, builds stronger relationships, and increases customer loyalty. Furthermore, the platform enables businesses to deliver consistent experiences across various touchpoints, ensuring a seamless customer journey.
IV. Powerful Marketing Automation:
Adobe Experience Platform offers robust marketing automation capabilities that empower organizations to streamline their marketing efforts. The platform enables businesses to automate various marketing tasks, such as email campaigns, lead nurturing, and customer segmentation. This automation saves time, increases efficiency, and allows marketers to focus on strategic activities. By leveraging the Adobe Experience Platform, businesses can deliver the right message to the right audience at the right time, maximizing the impact of their marketing campaigns.
V. Advanced Machine Learning and AI Capabilities:
The Adobe Experience Platform incorporates advanced machine learning and artificial intelligence capabilities, enabling businesses to harness the power of data-driven insights. Through sophisticated algorithms, the platform can identify patterns, predict customer behavior, and provide recommendations for personalized experiences. These capabilities enable organizations to optimize their marketing strategies, improve conversion rates, and drive revenue growth.
VI. Scalability and Flexibility:
The Adobe Experience Platform is designed to accommodate businesses of all sizes and scales. Whether an organization is a small startup or a multinational enterprise, the platform can adapt to their specific needs. The platform's cloud-based architecture ensures scalability and flexibility, allowing businesses to handle growing data volumes and support their evolving requirements. This scalability ensures that organizations can continue to leverage the benefits of the Adobe Experience Platform as they expand and evolve.
Features of Adobe Experience Platform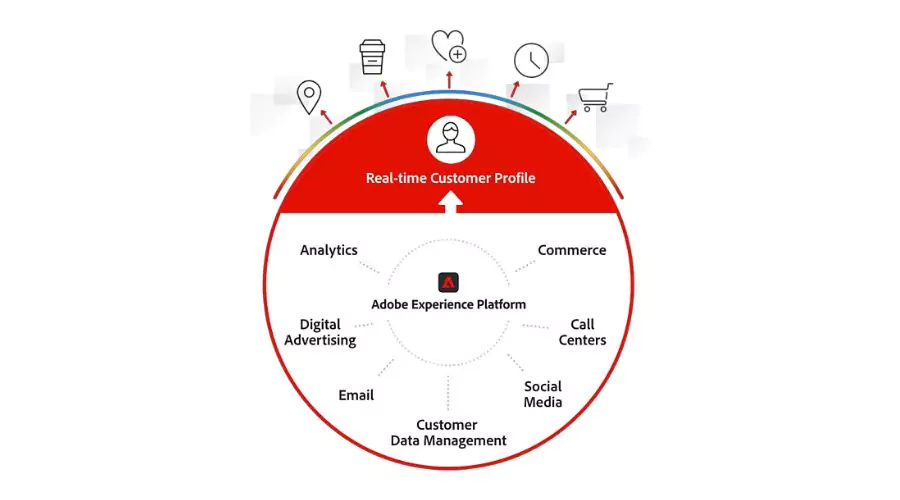 1. Data Governance and Privacy:
With increasing concerns about data privacy and security, Adobe Experience Platform places a strong emphasis on data governance. It provides robust tools and features to ensure compliance with regulations like the General Data Protection Regulation (GDPR) and the California Consumer Privacy Act (CCPA). The platform allows businesses to define data usage policies, implement access controls, and manage consent preferences. These features enable organizations to build trust with their customers by demonstrating their commitment to protecting personal information.
2. Journey Orchestration:
Another notable feature of Adobe Experience Platform is its journey orchestration capabilities. It enables businesses to design and deliver customer journeys that span multiple channels and touchpoints. The platform provides a visual interface for creating journey workflows, defining triggers and actions, and setting up decision rules. This allows organizations to deliver consistent and personalized experiences across various channels, such as email, social media, mobile apps, and websites. Journey orchestration helps businesses streamline their marketing efforts and ensure that customers receive relevant messages at the right time.
3. Extensibility and Integration:
Adobe Experience Platform is designed to integrate seamlessly with other Adobe Experience Cloud solutions, as well as third-party systems. It provides a rich set of APIs and SDKs that enable businesses to extend the platform's capabilities and integrate it into their existing technology stack. This flexibility allows organizations to leverage their existing investments in marketing tools and systems while benefiting from the advanced data management and customer experience features of Adobe Experience Platform.
Conclusion
In conclusion, the Adobe Experience Platform offers a wide array of benefits that empower businesses to deliver exceptional customer experiences and drive business growth. From unified customer data and real-time insights to enhanced personalization and marketing automation, the platform equips organizations with the tools they need to stay competitive in today's dynamic market. By leveraging the power of the Adobe Experience Platform, businesses can unlock new opportunities, build stronger customer relationships, and achieve sustainable success in the digital landscape. For more information, visit Adobe and the official website of Savewithnerds.
FAQ's