Porsche Cayenne has been a popular luxury SUV ever since its release. The car is agile and swift and has a ton of safety features that give you a smooth and safe driving experience. Of course, the price is a bit hefty but if you want to enjoy the classic Porsche lavish ride, you can also go for a used Porsche Cayenne. Most of them are very safe to use and can be a good partner to you on the road. In this blog, Savewithnerds will help you figure out what a used Porsche Cayenne entails and how it ranks against other SUV players.
Used Porsche Cayenne Specs
| | |
| --- | --- |
| Fuel Type | Petrol |
| Engine Displacement (cc) | 2894 |
| No. of cylinder | 6 |
| Max Power (@rpm) | 348.66 Bhp |
| Max Torque (@rpm) | 500 Nm |
| Seating Capacity | 4 |
| TransmissionType | Automatic |
| Fuel Tank Capacity | 75 |
| Body Type | SUV |
| Power Steering | Yes |
| Power Windows Front | Yes |
| Anti Lock Braking System | Yes |
| Air Conditioner | Yes |
| Driver Airbag | Yes |
| Passenger Airbag | Yes |
| Alloy Wheels | Yes |
| Multi-function Steering Wheel | Yes |
| Engine Start Stop Button | Yes |
Porsche Cayenne vs. other luxury SUVs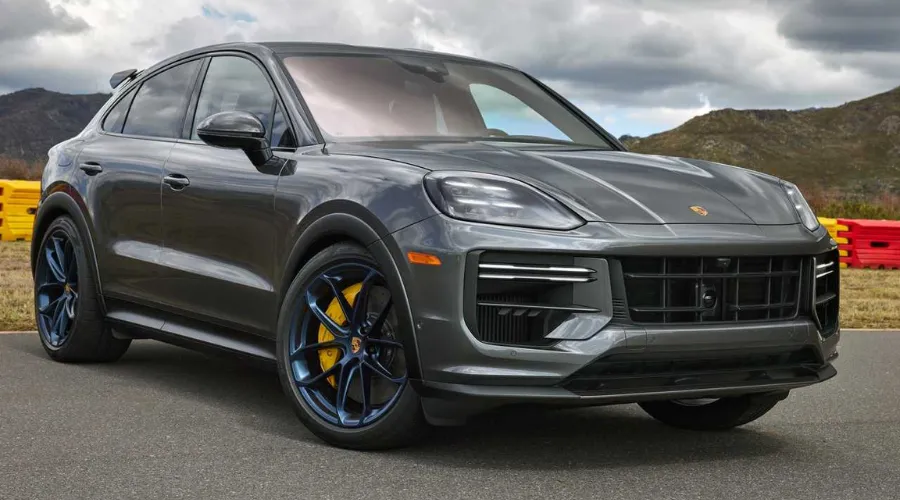 Compared to other luxury SUVs in its class such as the BMW X5, Mercedes-Benz GLE and Land Rover Range Rover, Porsche Cayenne offers a superlative, engaging and dynamic driving experience. It is definitely more agile and responsive, feeling more like a sports car than an SUV.
1.   Porsche Cayenne vs. BMW X5
The BMW X5 is also a practical SUV, but not its agility and responsiveness ranks lower than the Cayenne. While the X5 offers a more comfortable and refined driving experience, it still sacrifices some driving attributes.
2.   Porsche Cayenne vs. Mercedes GLE
The Mercedes-Benz GLE is probably one of the most comfortable and luxurious SUVs in this category, but also the least sporty. This Mercedes car offers you a smooth ride, but isn't as responsive as the Cayenne or X5. GLE's top speed goes up to 225 kmph in comparison to the Porsche's staggering 245. In fact Porsche also has 9 airbags in contrast to the GLE's 7.
3.   Porsche Cayenne Vs Land Rover Range Rover
The Land Rover Range Rover is the most off-road SUV in its category, but offers a low top speed (242) in comparison to the Cayenne. There's also a slight difference between the mileage of the two with Porsche leading by a mere 0.5 kmph at 10.8 kmph.
You can see that the Porsche Cayenne offers the best handling and driving experience of any luxury SUV in its class. It's agile, responsive and enjoyable to drive. If you're looking for a luxury SUV that offers the driving experience of a sports car, the Cayenne is your best choice.
Safety features of used Porsche Cayenne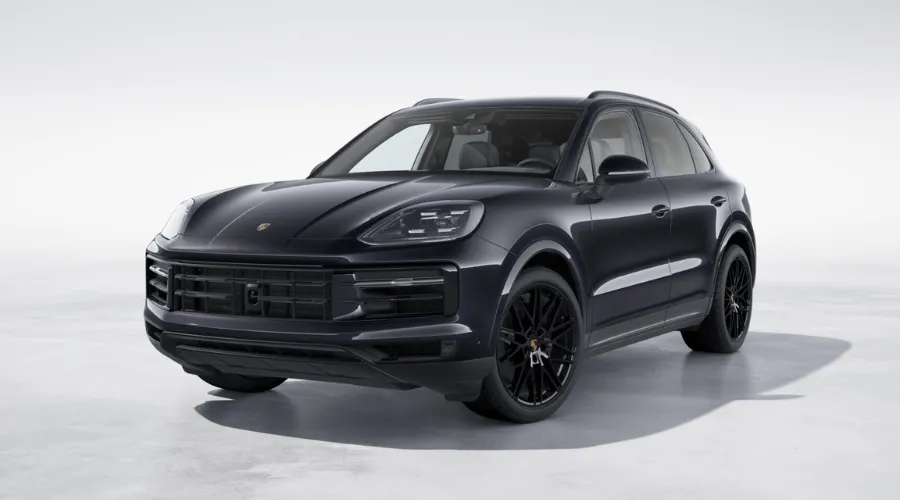 ●     Anti-lock braking system
The ABS brakes automatically sense when a tire has stopped rotating under extreme braking, and will alter the brake pressure. This increases the vehicle's steering ability when applying brakes and prevents the tyres from skidding in such situations.
●     Stability control
It allows the car to automatically sense when the vehicle's handling characteristics have been exceeded and reduces engine power and/or applies certain brakes to help prevent the driver from losing control of the vehicle.
●     Airbags
The used Porsche Cayenne has 9 airbags in total that ensures total protection. The driver and passenger front airbags are designed to protect the head in the event of a frontal collision. The side airbags for the front and rear seats are designed to protect the torso in the event of a side impact. The upper airbags protect the occupant's heads in the event of a side collision or rollover and the knee airbags help protect occupants' lower regions from serious injury in the event of an accident
●     Pretensioners
The pretensioners automatically tighten seat belts to place the occupant in the optimal seating position in the event of a collision.
●     Security system
The vehicle is equipped with means to anticipate and/or detect unwanted vehicle intrusion. The vehicle is equipped with an engine immobilizer that will prevent the engine from starting if the correct original manufacturer key is not used. The car also comes packed with central locking, which requires a key to unlock all doors and speed sensing door lock that allows the doors to lock at a preset speed limit.
2021 Used Porsche Cayenne AWD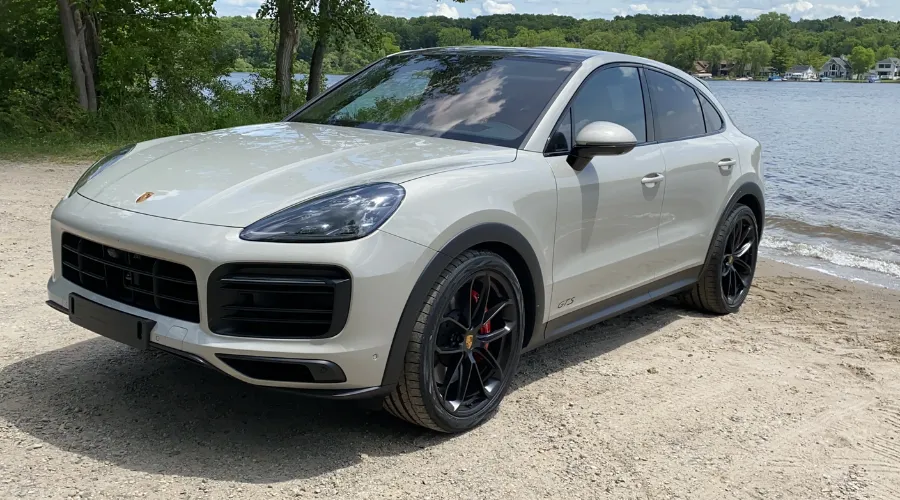 This used Porsche Cayenne has a mere 41,344mi on its odometer meaning it can be your road buddy for a long 'run'. The transmission is automatic and the car runs on gasoline instead. The SUV also gives you a good 21 MPG (miles per gallon). You can easily get this car on Cargurus by simply filling out the bidding form where you fill in your information and choose if you are fine with the price or want to negotiate further. The car also features a backup camera and a built-in navigation system.
Conclusion
A used Porsche Cayenne may be the way to go if you need luxury mixed with agility. While the interior will feel like a luxurious car, the Cayenne will never let you forget that it is a performance car too. The build quality of the car is impeccable and the 2023 edition has also received a sturdy 5-star NCAP rating. You can easily find used Porsche Cayennes on Cargurus and start a luxurious ride. Remember to check the stats provided by Savewithnerds before buying!
FAQs