In the realm of pickup trucks, where rugged durability meets versatile performance, the Toyota Tacoma stands as an enduring symbol of dependability and off-road prowess. Whether you're an outdoor enthusiast seeking to conquer untamed terrain or a daily commuter in search of a dependable workhorse, the Tacoma has earned its reputation as a steadfast companion for all journeys. At the intersection of power, style, and reliability, the Tacoma is an embodiment of Toyota's commitment to excellence. Dive into the world of this remarkable truck as we explore its features, capabilities, and the enticing options available to you on CarGurus. Get ready to discover how the Toyota Tacoma can be your ticket to thrilling adventures and dependable transportation.
Is the Tacoma a good first car?
The Toyota Tacoma can be a good first car for some individuals, but whether it's the right choice depends on your specific needs, preferences, and circumstances. Here are some factors to consider when determining if the Tacoma is a suitable first car for you:
Budget: The Tacoma is a midsize pickup truck, and it tends to be more expensive than compact cars or sedans. Consider your budget for purchasing and maintaining the vehicle, including fuel costs, insurance, and potential repair expenses.

Purpose: Are you looking for a vehicle primarily for daily commuting, or do you have specific needs such as off-road capabilities or towing capacity? The Tacoma excels in off-road adventures and has a good towing capacity, making it ideal for certain lifestyles but possibly overkill for simple commuting.

Size: Pickup trucks like the Tacoma tend to be larger than typical first cars, which can make parking and maneuvering in tight spaces more challenging, especially for new drivers.

Fuel efficiency: Pickup trucks typically have lower fuel efficiency compared to smaller vehicles. Consider how much you'll be driving and whether you can afford the higher fuel costs.

Safety: Newer Tacoma models come with advanced safety features, but it's essential to research the specific year and trim level you're interested in to ensure it meets your safety requirements.

Resale value: Toyota automobiles, especially the Tacoma, have a good track record of holding their value.

This can be beneficial if you plan to sell the vehicle down the line.

Insurance costs: Insurance premiums for trucks can be higher than for smaller vehicles. Get insurance quotes to understand the potential costs.

Experience: If you're a new or inexperienced driver, keep in mind that larger vehicles like the Tacoma may be more challenging to handle. Consider your comfort level with driving a truck.
Ultimately, whether the Toyota Tacoma is a good first car depends on your individual needs and preferences. If you value its off-road capabilities, and utility, and are willing to handle the associated costs, it can be a suitable choice. However, if your primary concern is daily commuting and you don't need the truck's specific features, you might find a smaller and more fuel-efficient car to be a better fit for your first vehicle.
---
The Best Toyota Tacoma Deal For You
1. 2009 Toyota Tacoma Regular Cab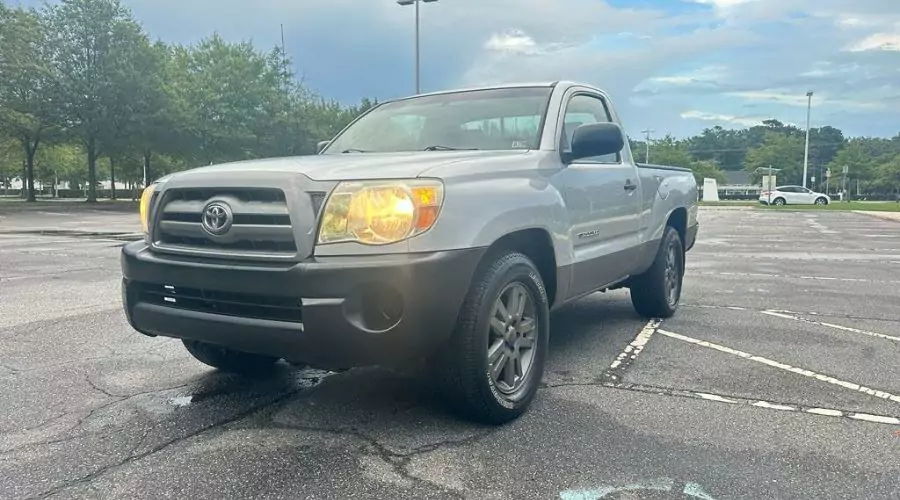 The 2009 Toyota Tacoma Regular Cab is a compact pickup truck known for its reliability and versatility. Its compact size, single cab body style, and compact design make it ideal for urban areas. The Tacoma's bed utility offers practical cargo space, making it suitable for light hauling and transporting items like sports equipment, gardening supplies, or small furniture. If equipped with 4WD, it can handle off-road adventures and challenging road conditions. When purchasing a vehicle, consider its condition, maintenance history, service records, and recent repairs. The asking price should align with the vehicle's condition, mileage, and market value. Contact the seller, arrange a test drive, and have a trusted mechanic inspect the truck.
---
2. 2004 Toyota Tacoma 2 Dr Prerunner Extended Cab SB
The 2004 Toyota Tacoma 2 Dr Prerunner Extended Cab SB is a 2WD pickup truck with a rugged appearance, offering fuel efficiency and lower costs. It features an extended cab for additional seating and a short bed at the back. The truck is likely equipped with a V6 engine, offering ample power for various driving conditions. Off-road capabilities are notable due to its ground clearance and rugged suspension. Standard safety features include airbags and anti-lock brakes. The condition and pricing of this vehicle can vary, so it's recommended to conduct a thorough inspection and test drive.
---
3. 2015 Toyota Tacoma Access Cab i4
The 2015 Toyota Tacoma Access Cab i4 is a midsize pickup truck known for its practicality and durability. It features an Access Cab configuration with extra seating and storage, a four-cylinder engine for fuel efficiency, and a reliable four-cylinder engine for light to moderate towing tasks. The vehicle's condition is important, and a thorough inspection is recommended to assess its overall condition. The vehicle has 97,766 miles on the odometer, so a test drive and consultation with a trusted mechanic can provide peace of mind about its reliability.
---
4. 2002 Toyota Tacoma Xtracab V6 4WD
The 2002 Toyota Tacoma Xtracab V6 4WD is a rugged midsize pickup truck known for its off-road prowess and reliability. It comes with four-wheel drive (4WD) and a V6 engine, providing ample power and torque for everyday tasks and demanding towing and hauling needs. The 2002 model is likely to offer long-lasting performance, and the Xtracab configuration provides additional cabin space. To buy this truck, inspect it for signs of wear, request a service history, check features, and arrange a test drive. A comprehensive inspection by a trusted mechanic is recommended.
---
5. 2010 Toyota Tacoma Access Cab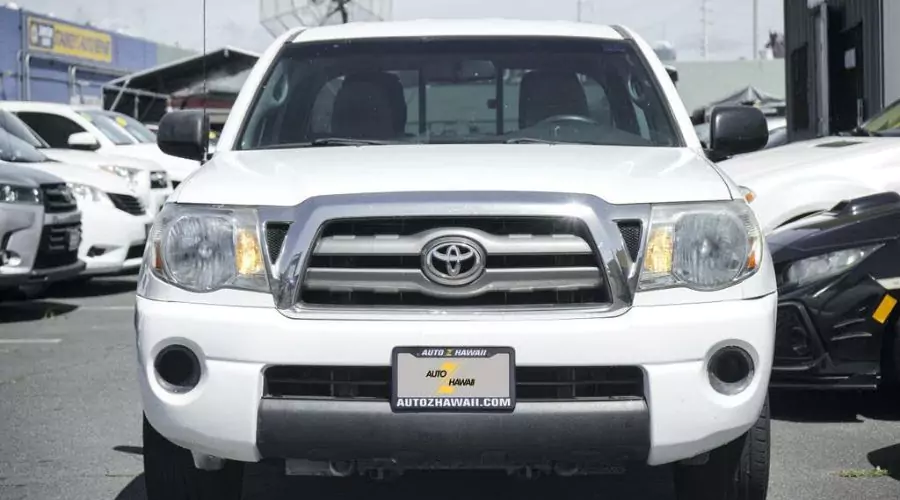 The 2010 Toyota Tacoma Access Cab is a midsize pickup truck with a mileage of 133,960 miles. It is known for its reliability and versatility, making it suitable for daily commuting, light hauling, and outdoor adventures. The vehicle's exterior colour is not specified, but it has extra seating and storage space behind the front seats. To make an informed purchase, inspect the vehicle thoroughly, request a service history, and check features and options. Compare the asking price to the market value for a similar vehicle. A test drive is also recommended to evaluate the truck's performance and handling.
---
Conclusion
The Toyota Tacoma is a versatile midsize pickup truck that offers adventure, reliability, and quality. Its iconic design and legendary reliability make it a favourite among truck enthusiasts and practical drivers. When shopping for a used Toyota Tacoma, consider factors like budget, purpose, condition, and features. The 4WD models offer off-road capabilities, while the Access Cab offers practicality. The V6 engine power makes the Tacoma a reliable companion for various lifestyles. Explore and discover your own Tacoma journey for an unforgettable driving experience with CarGurus. Visit Savewithnerds for more information.
FAQs