Enter the scary world of Stephen King books where you'll find thrillers, horror flicks, and creepiness, all inside one book. The author has written over 50 titles and sold an astonishing number of books over a period of time. So, if you're a fan of suspense and ghosts, this article includes the top 10 Stephen King books that you should surely ready right away. You can easily find these Stephen King books on WHSmith along with various other novels at affordable prices.
Top 10 Stephen King books to read
Stephen King, a prolific modern horror writer, has produced several exceptional works known for their masterful use of suspense. Many of these books have been adapted into major motion pictures, contributing to increased book sales. While determining the exact number of books sold for each title is challenging, some of his top sellers have become his most renowned works.
Cujo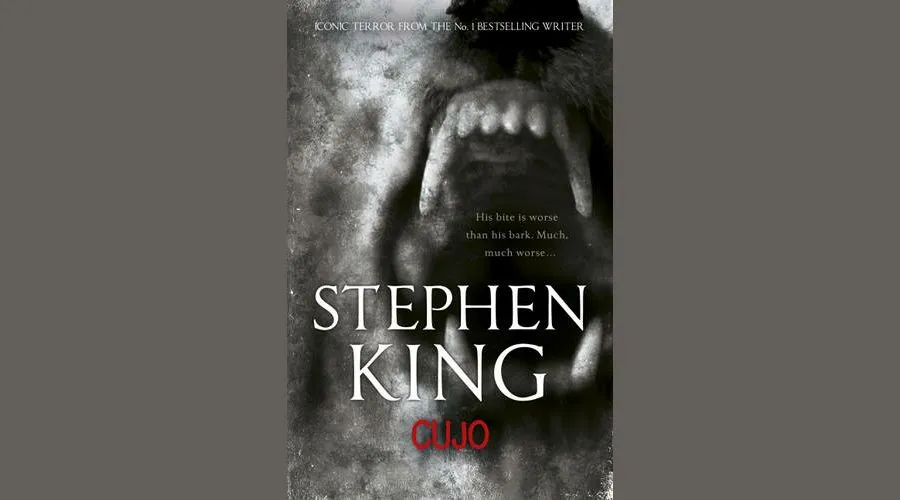 In Stephen King's Cujo, the story unfolds in a small town in Maine. Cujo, a massive Saint Bernard, becomes a terrifying menace after being bitten by a rabid bat. With a new cover look, the book tells the harrowing tale of a young mother and her son trapped in a car, facing the once-beloved but now monstrous Cujo. As the dog's illness takes hold, it becomes a nightmare, pulling everyone around it into a vortex of horror.
---
    2. The Shining
The Shining is one of the most famous Stephen King books that came out in 1977. It sold a lot of copies over the years and was turned into a movie with Jack Nicholson in 1980. The story is about a young boy named Danny who has special powers, and his family goes to take care of a spooky hotel in the winter. Weird and scary things happen in the hotel, like a lady in Room 217 and strange guests in the elevator. As winter goes on, the hotel seems to come alive with something evil. It's a really good, scary story.
---
    3. IT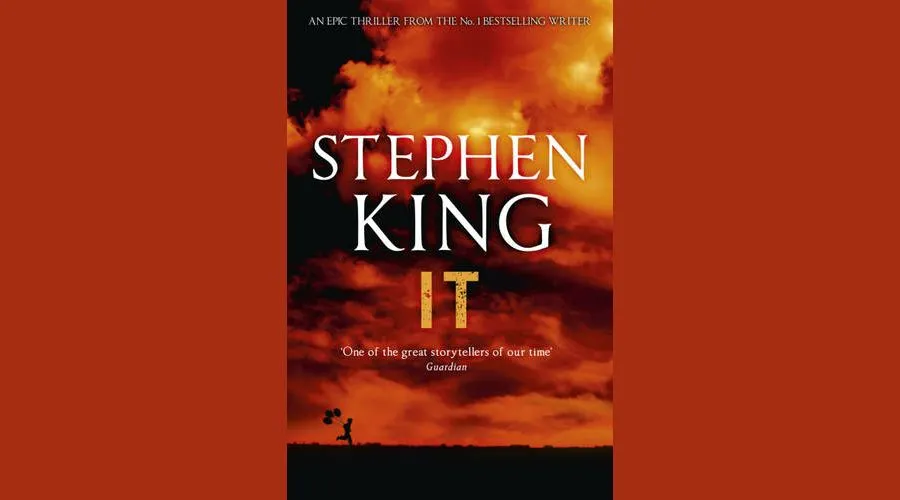 In this eerie tale of IT, a clown in the sewers lures teenagers with a red balloon. Years later, they return to confront the evil in their hometown, Derry, Maine. The story explores the nature of this evil and the terrifying Pennywise clown that embodies their deepest fears. With a new cover, this Stephen King classic has inspired films and HBO Max's "Welcome to Derry". The story begins in an ordinary town, but secrets lie beneath, and a group of children uncovers a shape-shifting evil in the storm drains and sewers, often taking the form of Pennywise the Clown. As they grow up and forget, they are called back to face their childhood nightmares made real.
---
   4. Gwendy's Final Task: (Gwendy's button box trilogy)
In this final chapter of the Gwendy trilogy, written by Stephen King and Richard Chizmar, we follow Gwendy Peterson. When she was twelve, she received a mysterious box from a stranger, Richard Farris. Gwendy Peterson, who once received a mysterious box with dangerous buttons, is now a U.S. Senator battling Alzheimer's. She must protect the box from evil forces. Gwendy's Final Task takes us on a suspenseful journey from Castle Rock to space, where Gwendy has a secret mission to save the world.
---
   5. Billy Summers: The no.1 Sunday Times bestseller
Being one of the No.1 Stephen King books, Billy Summers revolves around a highly skilled contract killer, but he only targets the worst people. Now, he wants to leave that life behind, but a tempting offer pulls him back in. As he prepares for one last job, he begins to sense that something is amiss. This thrilling and lyrical novel by Stephen King explores redemption, taking readers on a journey from hitman to hero.
---
   7. If It Bleeds: The no.1 bestseller featuring a stand-alone sequel to The Outsider
This Sunday Times bestseller includes a stand-alone sequel to The Outsider and the novella 'Mr. Harrigan's Phone'. The title story follows Holly Gibney from the Finders Keepers detective agency as she investigates a suspicious TV reporter after a school explosion. Alongside this, there are three more captivating long stories: 'Mr. Harrigan's Phone', where a young boy introduces a retired businessman to smartphones, 'The Life of Chuck', a three-act life story in reverse order, and 'Rat', in which a struggling author encounters a life-changing offer in a remote cabin.
---
   8. The Outsider: The no.1 Sunday Times bestseller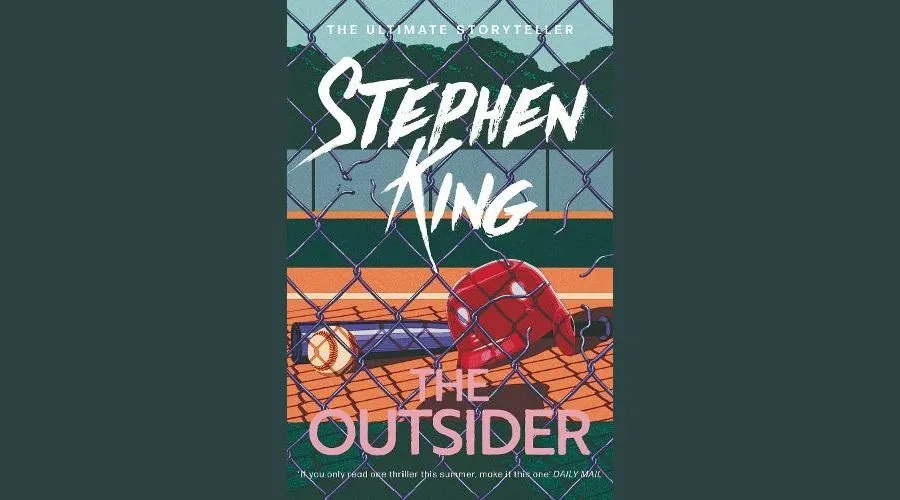 The Outsider is a novel by Stephen King about a town where a terrible crime occurs. A beloved Little League coach is accused of a heinous murder. The problem is, that there's strong evidence that he couldn't have done it because he was in two places at once. The book combines a murder investigation with elements of supernatural horror, making it a gripping and eerie story. If you like reading horror novels, then this is one of the scariest Stephen King books you'll get to read.
---
    9. Christine
Stephen King's bestselling supernatural novel, Christine, features a captivating new cover. It tells the story of a boy, his girlfriend, and a possessed 1958 Plymouth Fury named Christine. This tale unfolds as a dark lover's triangle, with Christine's sinister influence gradually consuming the protagonist's mind. Christine, a menacing and powerful car, is Arnie's fixation. Despite being old and broken, she holds a malevolent force that transforms ownership into possession, corroding the mind. This gripping story explores the eerie power of an inanimate object to control and corrupt.
---
   10. End of Watch: (The Bill Hodges trilogy)
In the final book of Stephen King's Hodges trilogy, featuring Bill Hodges and Holly Gibney, the story begins with a murder-suicide scene and a cryptic letter "Z". Bill Hodges and Holly run a detective agency called Finders Keepers, and as they investigate similar cases, they realize the evidence points to Brady Hartsfield, the notorious 'Mercedes Killer.' The problem is, that Brady is supposed to be in a vegetative state in a hospital. However, he now possesses dangerous new abilities and is plotting revenge on Hodges and the whole city. Time is running out, and the battle between Brady and Hodges continues. "Brady is back, and so is Hodges".
---
   11. Mr Mercedes: (The Bills Hodges trilogy)
Mr. Mercedes is the first book in Stephen King's Bill Hodges trilogy. It's a thrilling crime story where Investigator Hodges tries to catch a killer who used a stolen Mercedes to run over people. As the story unfolds, we learn about the killer's identity and his desire to strike again, and Hodges is determined to stop him. The sequels, Finders Keepers and End of Watch, are also well-known books in this series. It's a gripping crime thriller where the race is on to see who will catch the other first, with a stunning new cover look.
---
Conclusion
Choosing the best Stephen King books can be tricky, but the most popular ones have already been turned into movies or shows. King is known for crafting intense horror stories that keep you guessing. If you're up for an engaging and suspenseful read, go for a Stephen King book, but beware, they might give you the creeps, so opt for something else before bedtime. So, if you are a fan of horror, you can purchase all the Stephen King books on WHSmith at pretty affordable prices. For more information, visit Savewithnerds.
FAQ's