Have you visited a bookstore? If you have, you must have noticed the stacks of Colleen Hoover books literally everywhere on display! I mean- she literally sold more copies of her books in 2022 than the Bible! That sure amounts to something. Colleen Hoover books have been on the New York time's best seller list too- 6 out of 10 of her books had occupied the Top 10.
Hoover started her career with Slammed in 2012- with no experience or background in the industry. A decade later she has moved ahead of many of the notable literary figures. She has had 27 books too on her mantle, and seems to not be slowing down (neither do her sales, apparently).
WIth so many books in the mix, if you are new to the Hoover Book Universe, it might get difficult for you to figure out where to start. In this blog, thus, Savewithnerds will enlist some of the best Colleen Hoover books and tell you what you can anticipate in the books.
Colleen Hoover Books Ranked
1. Hopeless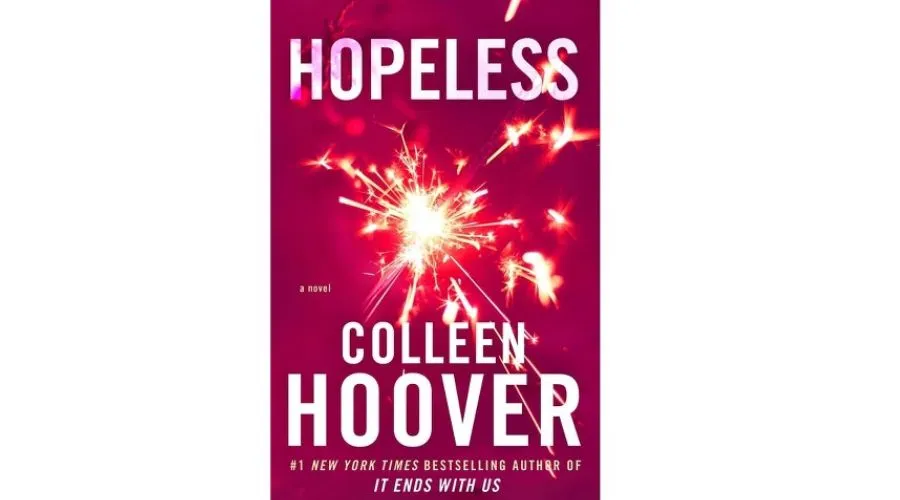 Colleen Hoover's Hopeless is a gripping and emotional novel that explores the power of secrets and the impact they can have on one's life. The story revolves around seventeen-year-old Sky, who meets a mysterious and intimidating boy named Dean Holder. Though initially terrified of him, Sky feels an undeniable connection that unearths painful memories from her past. Reluctantly, she lets Holder into her life, only to discover that he is not who he appears to be. As the secrets Holder has been hiding come to light, Sky's world is shattered, forever altering the course of her life. Hopeless is a captivating tale that will leave readers spellbound and questioning the nature of truth and love.
---
2. Verity
Lowen, a struggling writer, is offered the opportunity of a lifetime when she is hired to finish the remaining books in a bestselling series after the author, Verity Crawford, who was injured in an accident.
As Lowen delves into Verity's notes and research, she stumbles upon an unfinished autobiography that reveals dark and disturbing secrets about Verity's life, including the night of her accident. The more Lowen uncovers, the more she becomes entangled in a web of deceit and manipulation.
Amidst the shocking revelations, Lowen finds herself developing feelings for Verity's husband, adding another layer of complexity to the story. Strange occurrences start happening in the house, fueling Lowen's fear and suspicion, and leaving readers questioning what is real and what is not.
Verity is a masterfully crafted tale of suspense and intrigue, as the lines between truth and fiction blur, and the consequences of uncovering the horrifying truth become increasingly dangerous.
---
3. Slammed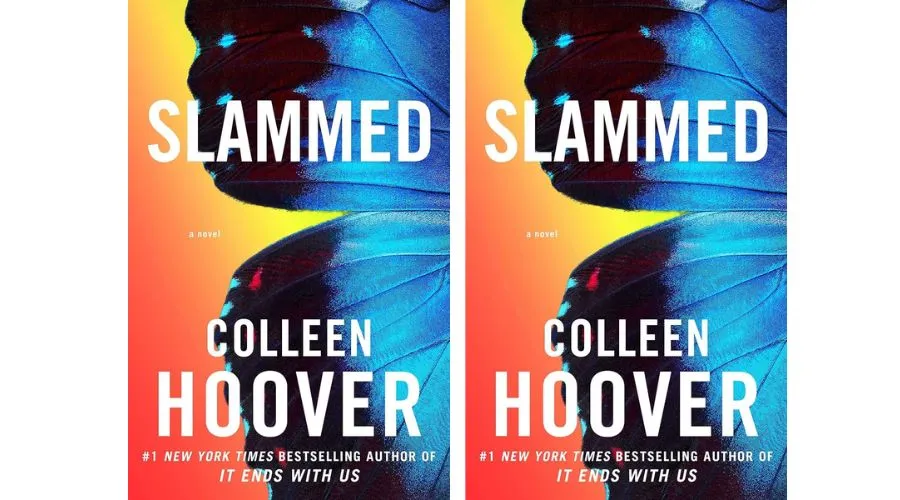 Colleen Hoover's debut novel, Slammed, tells the poignant and emotional story of eighteen-year-old Layken who has recently moved to a new town following the loss of her father. In the midst of trying to hold her family together, Layken meets her charismatic and intriguing new neighbor, Will. Will's love for poetry slams captivates Layken and a deep connection between them begins to form.
However, their budding relationship is abruptly halted when Layken unexpectedly walks into Will's classroom. Their daily interactions become agonizingly difficult, with obstacles and secrets standing in the way. Yet, it is through their shared love for poetry that Layken and Will find solace and an outlet to express their hidden feelings.
Slammed not only explores the power of love and personal growth but also demonstrates the impact of words and poetry in connecting and healing wounded hearts. With its heartfelt storyline and relatable characters, Slammed resonates with readers and earned its place on The New York Times ebook bestseller list in 2012. It also received nominations for the Goodreads Choice Award for best young adult fiction and best Goodreads author. Colleen Hoover's debut novel sets the stage for her success.
---
4. It Ends With Us
T/W- Domestic Violence, Abuse & Assault
The main character, Lily, has just graduated from college and relocated to a new location, where she meets a man who seems to be the ideal partner for her. However, when Lily's first love reappears in her life, she finds herself entangled in a complex web of unpredictability as she struggles to choose what course of action is best for her heart.
It Ends With Us dives into delicate and critical issues such as sexual assault and domestic violence. The novel is loosely based on the author's personal experiences, although the similarities aren't exact. Colleen Hoover navigates these topics without fear, bringing light on the darker elements of relationships while keeping a gripping and engaging narrative thread throughout the book.
As Lily's story progresses, the reader is taken on an emotional roller coaster that forces them to question the real meaning of love, come to terms with challenging decisions, and investigate their capacity for forgiveness and personal development.
It Ends With Us is still one of Colleen Hoover's most widely read and critically acclaimed books, and it is famous for the honesty and frankness with which it deals with its subject matter. It is a fascinating introduction to the author's intriguing writing style and displays her ability to approach tough issues with elegance and empathy. This is a compelling introduction to the author's captivating writing style.
---
5. November 9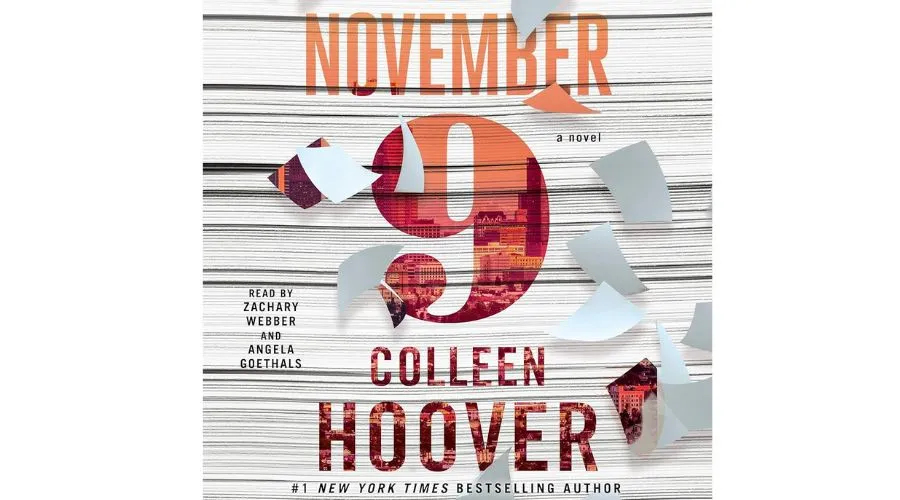 The novel centers around Fallon and Ben, who meet the day before Fallon is set to move across the country. Despite their brief encounter, they share an unexplainable connection and agree to meet up every year on the anniversary of their first meeting – November 9th.
As the years pass, Fallon and Ben's relationship continues to evolve and become more complicated. Ben, an aspiring novelist, uses their story as inspiration for his latest work, while Fallon grapples with insecurities and the fallout from complicated parental relationships. The novel's raw depiction of these challenges makes it stand out among Colleen Hoover's work.
As the story unfolds, Fallon and Ben's annual meet-ups become increasingly meaningful, and Fallon begins to question if their passion and love can survive the challenges of distance and time. While the novel delivers twists and turns that will keep readers on the edge of their seat, it ultimately underscores the power of forgiveness and offers a hopeful message about the nature of love.
---
6. All Your Perfects
"All Your Perfects" by Colleen Hoover unfolds a poignant narrative around Graham and Quinn, a couple wrestling with the emotional labyrinth of infertility. Their journey to conceive becomes a catalyst for a profound reassessment of their relationship. In the face of years laden with resentment, miscommunication, and concealed secrets, Graham and Quinn are compelled to question the very foundations of their connection. This raw and unfiltered tale explores the intricacies of love, resilience, and the pivotal choices one must make when confronted with unexpected trials on the quest for a seemingly perfect life. This is one of the most underrated Colleen Hoover Books that you must definitely try.
---
Also Read – Partnering For Progress: The Power Of Business Account Plans
---
Conclusion
Colleen Hoover books have quickly achieved cult status in popular culture in a very short time. All her 27 books are very famous in the YA romance genre and have been critically acclaimed too. Hoover also incorporates many adult themes and plotlines including abuse and depression which resonate with the current milieu and has been applauded for the same too. Visit WHSmith today to order the best Colleen Hoover books today and enjoy great deals and prices. For more information, visit Savewithnerds.
FAQs