No matter what we do, nothing matches the feeling of going home to our bed after a long, tiring day. A bed is incomplete without a cozy mattress. Say goodbye to the tensions and back pains of daily life and embrace the world of mattresses. Satva, an online retailer specializing in mattresses is a great platform to begin your mattress journey!
Take a look at these 5 Queen Sized mattresses from Saatva's Impressive Collection!
1. Saatva Classic Queen Sized Mattress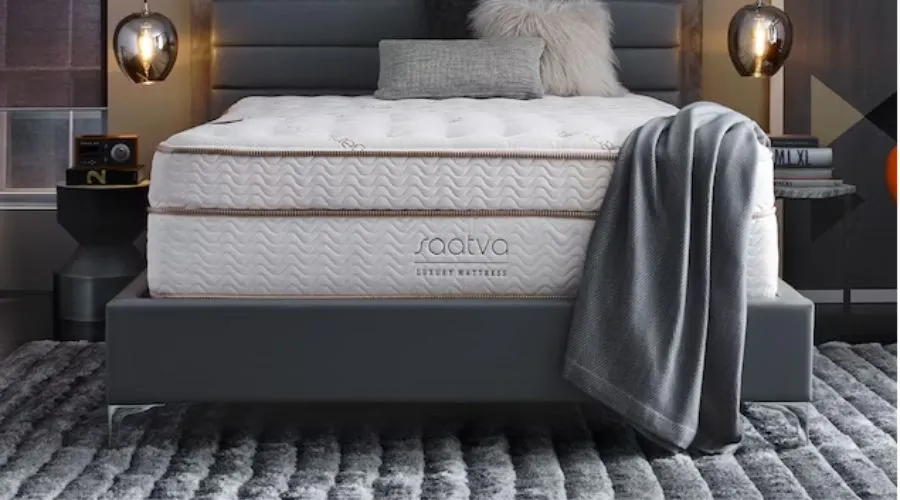 This classic queen sized mattress is absolutely heavenly! You can decide your size, height, and comfort level as per your needs. There are three comfort levels- Plush soft, Luxury firm, and Firm. Each level boasts its own merits. Currently, the luxury firm level is most popular among customers. If you are not sure about the mattress, then you can opt for the 365-night trial period and decide if it is the right option for you. Whether it's a leisurely Sunday morning or a rest after a big day, this luxurious and plush mattress is suitable for all of your needs.
The Lumbar Zone technology has been used to provide added spinal support. The covers are breathable, allow for ample ventilation, and prevent body heat. A 3 inch plush pillow is included with the product to make the experience even more comfortable.
---
2. Loom & Leaf Mattress
MzczJms9NUY3QjY4RDkyQUVGNTI0NDY2NDcxRjA2ODQ0RTY1NDcmbD0yNDQ5NQ%3D%3Dbody foam mattress. It will feel like a warm and loving hug after a tiring or low day. The memory foam is excellent for relieving pressure points. The breathable cotton cover ensures cooling and breathability. You can choose- relaxed firm, or firm comfort options depending upon your needs. Currently, the relaxed firm is a popular option among customers.
This queen sized mattress is compatible with- foundations or box springs, standard bed frames, and platform bed frames. Experience a blend of luxury, comfort, and relaxation. The optimal support will help keep your spine healthy and in good shape. The body hugging feel will give you sound sleep and of course some sweet dreams!
---
3. Zenhaven Natural Latex Mattress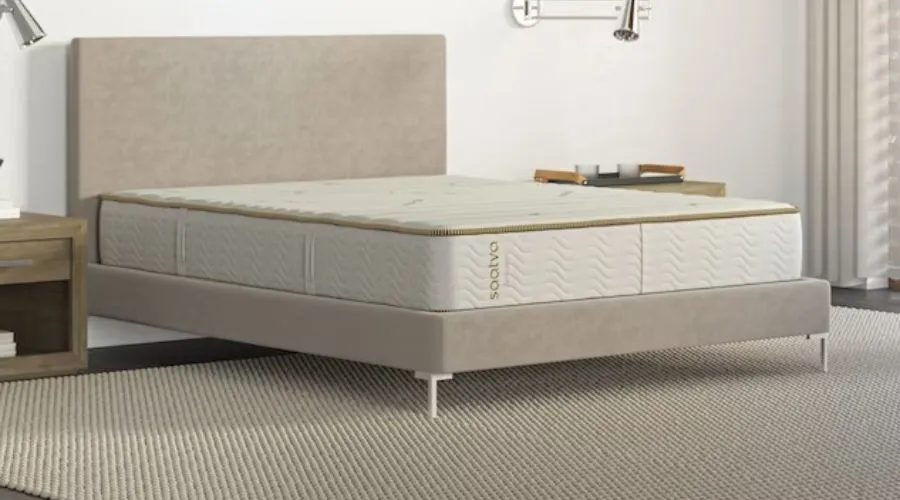 This mattress is perfect for enjoying blissful sleep. It is flippable and gives you two rest options- the luxury plush side and the gentle firm side. The organic cotton, natural latex, and wool used help keep the body temperature steady and allow breathability. It is made of sustainable and natural materials, keeping the planet in mind. If you are unsure about the mattress, then you can consider the 365-night trial before making your decision!
It is ideal for back and joint relief and targets the pressure points specifically. The Lumbar zone quilting focuses on the center part, catering to the necessary areas. The 5 ergonomic zones are designed for steady support and soothing pressure points. Whether you are a back or combination sleeper, this mattress will take good care of you!
---
4. Saarva Rx
This mattress is designed to cater to people with chronic joint and back conditions. Maximize comfort with this supportive, plush mattress. Perfect for those times when you are in discomfort and pain and need extra support. The 'Unique Therapeutic Support Core' adjusts as per your body's curves and movements and targets your pressure points. This body contouring capability makes this mattress a functional item. The memory foam assists in keeping the back stable and provides necessary support.
This mattress is compatible with- bed frames, platform beds, and foundations or box springs. Besides that, it has a firm and soft surface, which makes resting a soothing experience. This mattress is most suitable for side sleepers and those who experience chronic back and joint conditions. The organic cotton cover and breathable foam infusion ensure the necessary airflow.
---
5. Solaire Adjustable Firmness Mattress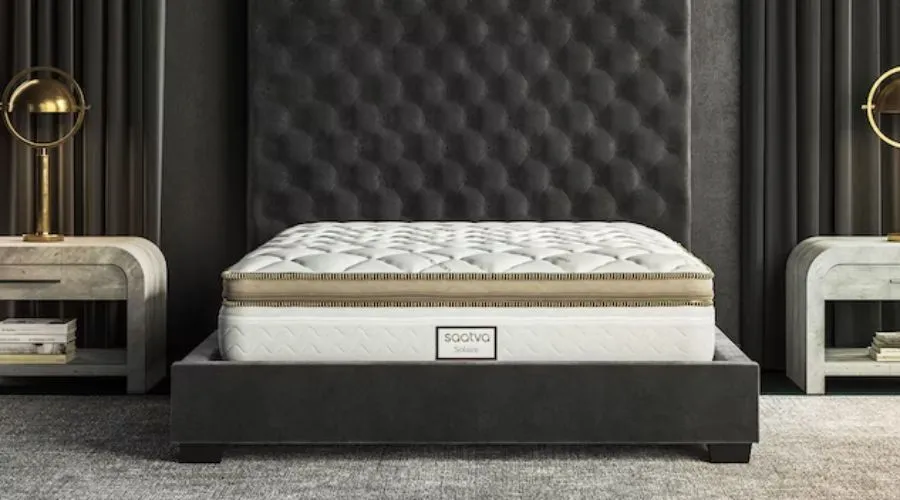 This mattress has 50 firmness settings and added cooling layers for maximum comfort. The adjustable firmness is compatible with both sides, and you can choose the one that suits your needs best! Cuddle your loved one in the cozy sheets or tuck in your children to sleep. Whatever the purpose, this mattress is ideal for it! It is compatible with- platform beds, adjustable bases, bed frames, and foundations/box springs.
The comfort layers are perfect for relieving pressure and catering to discomfort and in-pain areas. The cotton and hypoallergenic latex ensure breathability and the necessary airflow. The memory foam ensures cooling while sleeping. On this mattress, you can control the air chamber firmness and other firmness settings.
---
Conclusion
Queen sized mattresses are convenient, comfortable, and durable. Saatva's luxurious catalog of them is incredible! There are mattresses devoted to back problems, normal uses, multi-purpose uses and adjustable settings. You'll find a plethora of queen sized mattresses to bring home. Another added benefit of shopping with Saatva is the 365-night trial. There is ample time for you to decide on the right mattress for your bed! All the best on your mattress finding journey, hope you find your destined companion soon! For more information, visit Savewithnerds.
FAQs