Vodafone's home internet options are designed to equip households with seamless connectivity, offering a range of plans that cater to diverse needs. From basic packages suitable for everyday use to high-speed options, Vodafone ensures that users can choose a plan that aligns perfectly with their connectivity requirements. Vodafone also provides customized solutions depending on the internet needs of different households. Whether it's for a small family, a tech nerd, or a home-based business, Vodafone's home internet plans are crafted to address specific needs. This helps host a personalized and smooth internet experience for individuals. Vodafone's home internet options also incorporate innovative features and add-ons. From enhanced security features to entertainment bundles, users can personalize their internet plans with additional services that cater to their lifestyle. Keep reading to find out more about Vodafone's home internet options! 
Why Choose Vodafone's Home Internet Options?
Vodafone provides a variety of internet services for both home and on-the-go needs.
1. Easy Set Up
Vodafone's 5G Home Internet Plans offer a convenient and easy-to-setup option. You can simply plug the received modem in and enjoy your 5G Home Internet service. Enjoy the flexibility of placing your 5G modem in any wall socket around your home, be it your study, bedroom, or wherever you find it most convenient. Now you can start streaming, scrolling, and surfing the web without any delays.
2. Fast Speeds with 5G Home Broadband Premium Plans
For lightning-fast internet, check out our 5G Home Internet Plans. The 5G Home Broadband Premium Plan offers unlimited data with a max off-peak speed of 100Mbps, ideal for up to 9 users, perfect for streaming 4K and HD videos on multiple devices, downloading large files, and enjoying social media and casual gaming. Keep in mind that the max off-peak speed is a limit, not a constant measurement. Actual speeds may vary during busy periods and other times. Compared to our similarly priced Essential nbn plan, the 5G Home Broadband Premium Plan provides significantly faster speeds at an excellent value.
3. Competitive Offers
We regularly provide competitive deals on our 5G Home Internet Plans to ensure you receive excellent value for your Internet service. Once you sign up for the plan, you get the first month free, so you can try it out and cancel at any moment if you want.
4. Peace of Mind
We want our customers to feel at ease when choosing our 5G Home Internet Plans, so we've made it simple to cancel without any hassle or hidden fees. Because there is no lock-in contract you can easily cancel the plan anytime you like. Additionally, the Vodafone 5G Home Internet Modem comes at no cost, so if you do decide to cancel it you can easily do so within a month's time period. 
Home Internet Options: Different Types are Available on Vodafone! 
1. 4G Home Internet Plan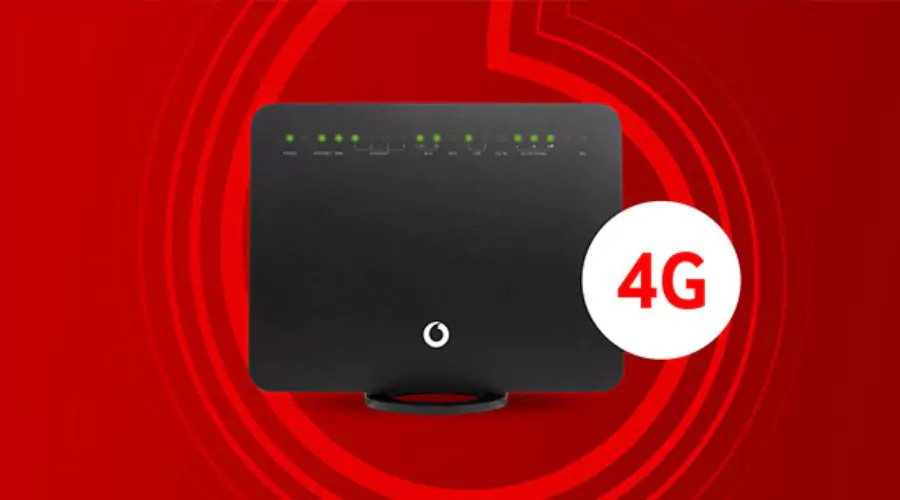 This internet plan gives unlimited data and a maximum download speed of 20 Mbps. When it comes to evening download speed, you can enjoy 16 Mbps from 7 to 11 PM. The setup process is simple and quick. You do not need to depend upon a technician for the same. Just follow the instructions, set up the modem and you are done! 
Vodafone allows a "road test" option which allows users to check whether they like the internet plan or not. The trial period is absolutely free and available for 30 days! This internet plan is an excellent option for small spaces and households. Typically 1-3 users are suitable for internet usage. 
Moreover, if you have an existing Vodafone phone plan then you can enjoy a discounted price on the purchase of an internet plan. And if you move houses, then your plan may not work in the next place because this internet plan is location-specific and on the basis of address.
---
Also Read: Exploring The Best Prepaid Mobile Plans
---
2. 5G Home Internet Plan 
If you want to enjoy a broader spectrum of connectivity, then a 5G home internet plan is exactly what you need. You can choose from two options in this plan- 5G Home Internet Plus and 5G Home Internet Premium. Each of these plans provides different speed and connectivity options. 
You can enjoy a 50 Mbps download speed and a 14 Mbps upload speed with this option. It works well with multiple devices. This plan is available for $60 per month. 
This plan has a faster speed compared to the previous one. It is available for $65 per month. In this plan, you can enjoy 96 Mbps download speed and 14 Mbps upload speed. It works well with multiple devices.
One thing you'll love about this plan is the choice of speeds, you can decide which speed option caters to your internet usage best. You do not need a technician or expert for installation purposes. You can follow the simple steps and you are good to go.
---
3. nbn Plans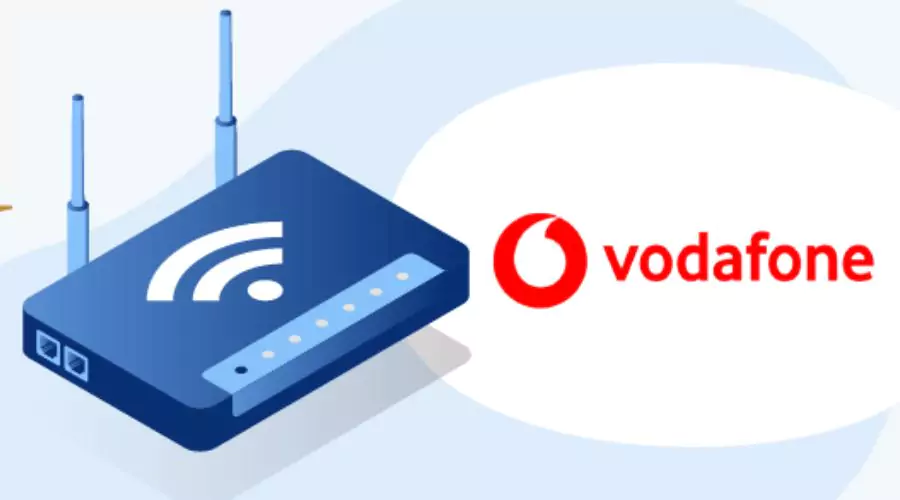 This plan provides unlimited data and has different plan speeds. These include, 
You can enjoy a download speed of 90 mbps and an upload one of 17 mbps. It is suitable for multiple devices and costs $85 per month. 
This plan is available for $100 per month and is perfect for downloading on multiple devices. You can enjoy a download speed of 210 Mbps and an upload speed of 17 Mbps.
Nbn Home Fast

nbn Home Superfast

nbn Home Ultrafast




---
Conclusion
Whether users are streaming content, engaging in online gaming, or participating in video conferences, Vodafone ensures a stable connection for all such purposes. Their home internet options include different plans and features to make the user's internet experience good. Vodafone is like a partner that ensures our homes stay connected. From specific 4G plans, and 5G plans to nbn plans, you can choose whichever option caters to your needs and budget best. For more information on home internet options or related topics, visit Savewithnerds. 
FAQs