Are you tired of spending your precious weekends fishing without a single catch to show for it? It can be incredibly frustrating. But worry not! We have the perfect solution to turn your fishing luck around. Introducing the versatile hard bait lures available at Cabela's – your key to making those elusive catches a breeze.
Fishing lures like hard baits are meticulously designed to closely mimic the appearance and movement of a real prey fish. Their lifelike features and realistic swimming action are irresistible to predatory species, enticing them to strike. In this blog, we are going to explore the world of hard bait lures and highlight the top five options available at Cabela's, the renowned outdoor retailer. Whether you're a seasoned angler or just starting out, these hard bait fishing lures are surely going to make your fishing game smooth. 
Extensive collection of hard bait lures on Cabela's
Cabela's is a popular outdoor retailer that offers a wide selection of high-quality fishing gear and accessories. With their commitment to providing top-notch products, Cabela's has become a trusted and leading brand when it comes to the right fishing gear. 
Cabela's makes it really easy for you to shop for hard bait lures. It offers detailed product descriptions, allowing you to make an informed decision. The brand also offers customer reviews and ratings, providing you with valuable insights and helping you choose the right ones for your fishing adventures. However, to save you time and effort, we have shortlisted the top 5 high-performing hard bait lures on Cabela's that can make your long fishing sessions more interesting!
1. Strike King 3XD Series Pro-Model Crankbait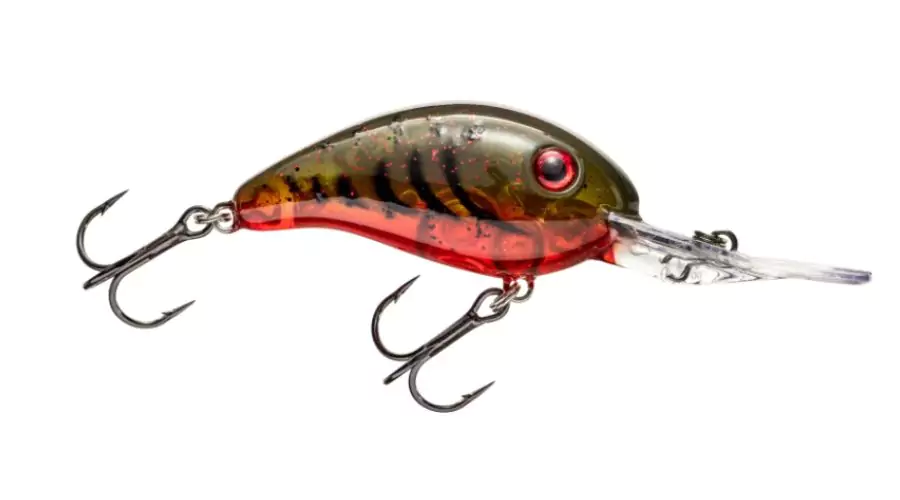 While hard bait lures are generally created to be efficient, the Strike King 3XD Series Pro-Model Crankbait is a lure that surpasses all other models. It's the go-to choice for anglers who need a target fish to reach the greater depths of the water. With its ability to dive deeper and stay in the strike zone for a longer duration, this crankbait entices fish lurking in the dark depths. The credit behind its efficiency goes to its lifelike 3D eyes, realistic finishes, and free-floating rattles that create irresistible vibrations, making it a powerful lure for enticing predatory species.
---
2. Berkley Hit Stick
Designed for versatility and durability, the Berkley Hit Stick is a hard bait lure that performs exceptionally well in various fishing conditions. Its aerodynamic shape allows for long-distance casts, allowing you to cover a wider area. Also, its internal weight transfer system ensures accurate and consistent action. The product is available on Cabela's in a range of colours and sizes. All these qualities make Berkley Hit Stick a favourite among anglers targeting aggressive game fish.
---
3. Heddon One Knocker Spook Topwater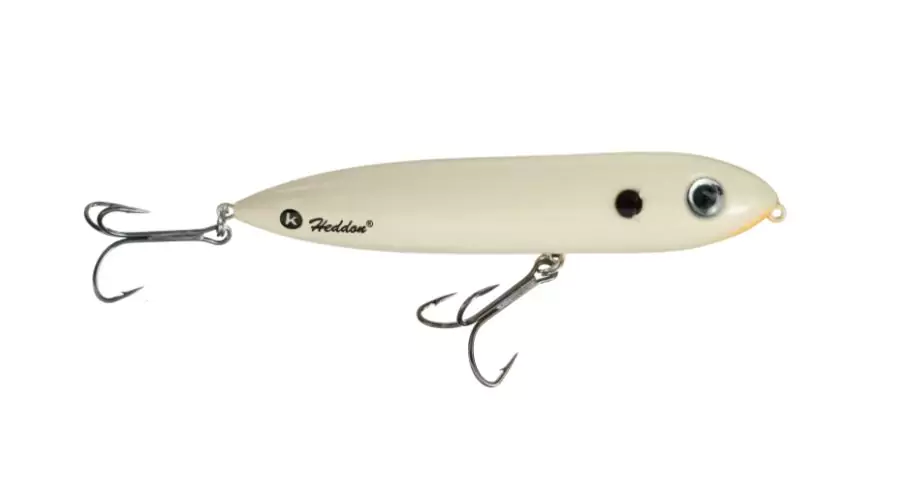 If you enjoy the exhilaration of topwater fishing, the Heddon One Knocker Spook is a top-notch option. This is one of those hard bait lures that are equipped with a unique sound chamber which produces a loud and rhythmic knocking sound that attracts fish from beneath the surface. It's a smart feature that lures predators. Its realistic finishes and lifelike action create explosive strikes and thrilling surface action that every angler craves.
---
4. Rapala Ott's Garage Rocco Squarebill Crankbait
Designed by Bassmaster Classic winner Ott Defoe, the Rapala Ott's Garage Rocco Squarebill Crankbait performs well when it comes to shallow-water fishing. This hard bait lure features a square bill design that allows it to bounce off the cover. This essentially triggers reaction strikes from nearby fish. With its lifelike finishes, enhanced buoyancy, and erratic swimming action, this crankbait is a proven tool for catching the best game.
---
5. Bass Pro Shops XPS Swerve Glide Swimbait
The Bass Pro Shops XPS Swerve Glide Swimbait is one of the most effective hard bait lures for enticing predatory fish. Its realistic body design and lifelike swimming action mimic the movement of injured baitfish, making it an irresistible target for game fish. This swimbait is particularly effective when targeting bass and other predator species that are known to strike at wounded prey.
---
Conclusion
Investing in high-quality hard bait lures is a game-changer for any angler. The versatility, realism, and effectiveness of these lures make them an essential addition to your tackle box. Whether you're casting in freshwater or trolling in saltwater, these hard bait lures from Cabela's will enhance your fishing experience and increase your chances of success. So, gear up, explore the vast selection, and get ready for unforgettable fishing adventures. For more such updates, visit Savewithnerds. 
FAQs