Surfshark is like a digital bodyguard that protects your internet connection from prying eyes. It protects you from harm and makes sure that no one penetrates your fort. It scrambles your online activity by using advanced encryption techniques, so much so that even your internet service provider can't spy on you. Surfshark for Windows comes with a range of benefits to help you browse the internet safely. But Surfshark is more than just a bodyguard – it's a master key that can unlock any door. You can access any geo-restricted content that might not be available in your country. Read on to learn how to download Surfshark for Windows and the benefits it offers.
---
Features of Surfshark for Windows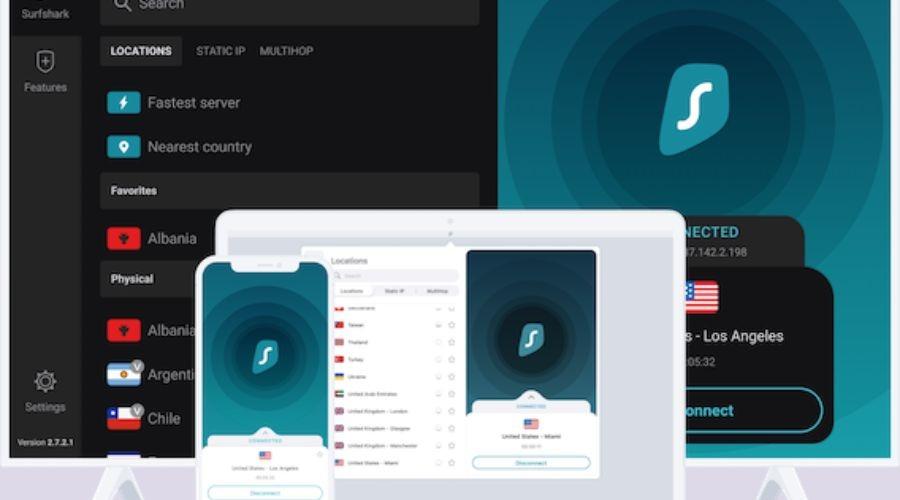 After you download Surfshark for Windows, these are the features that provide users with a secure and private internet experience:
CleanWeb: Surfshark's CleanWeb will block ads, trackers, and malware to provide users with a cleaner and safer internet browsing experience.
MultiHop: The MultiHop feature allows users to connect to multiple VPN servers at once. The numerous connections scrams data emission and adds layers of security.
Kill Switch: Surfshark's Kill Switch feature automatically disconnects the user's internet connection when the VPN connection is lost, ensuring that their online activity remains private.
NoBorders Mode: After you download Surfshark for Windows, this mode will allow users to bypass internet censorship and access restricted content in countries where the internet is heavily censored.
Whitelister: Surfshark's Whitelister allows users to exclude specific websites or apps from the VPN connection, giving them more control over their internet activity.
Unlimited Devices: Surfshark allows users to connect an unlimited number of devices to the account. It is a cost-effective option for families or individuals with multiple devices.
Strong Encryption: Surfshark uses AES-256-GCM encryption- considered to be one of the most secure encryption methods available to protect users' data.
Overall, Surfshark for Windows provides users with a robust set of features that ensure their internet activity remains private and secure.
---
Here are the reasons to install VPN for Windows: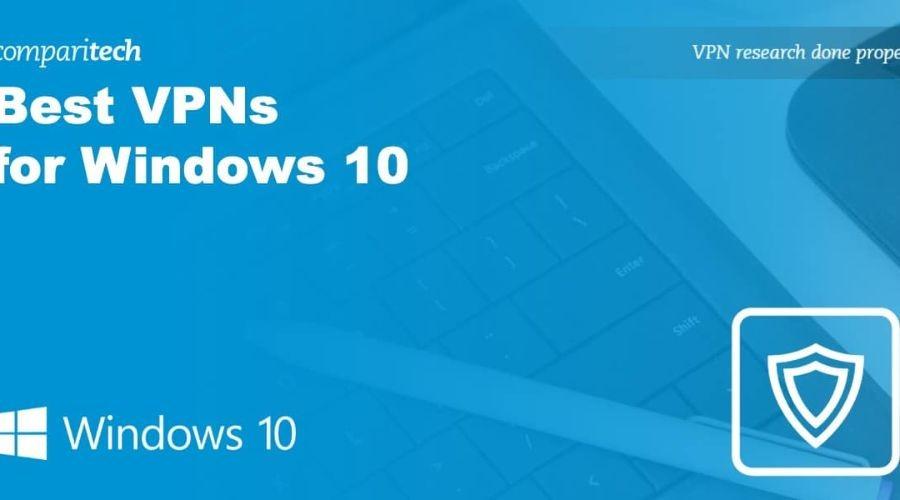 Privacy and security
Your internet service provider can see your online activity when you use the internet without a VPN, from the websites you visit to the data you put into websites. This information can be sold to advertisers or even governments, and compromise your privacy. Using a VPN will make it difficult for anyone to spy on your online activity. A VPN for Windows can help protect you from cyber threats. By encrypting your internet traffic, a VPN prevents hackers from getting to your data and stealing sensitive information.
Access to restricted content
Many websites and streaming services may be restricted based on geographical location. For example, Netflix offers different content libraries depending on the country. You can change your virtual location and access content that might be restricted in your region when you download Surfshark for Windows. 
Online gaming
Most gaming requires a stable internet connection- a VPN can help reduce lag and improve your gaming experience by providing a faster connection. Additionally, some ISPs might throttle or slow down your internet connection when you are gaming, and using a VPN can help bypass this limitation.
Work from home
With more people working from home, a VPN can provide a secure connection to the company's network, allowing employees to access work resources and data without compromising security. A VPN can also help protect company data from cyber threats so that remote workers can access company resources safely and securely.
When you download Surfshark for Windows, it can provide several benefits for users like privacy, security, access to restricted content, improved online gaming experience, and a secure connection for remote workers.
---
How to download Surfshark for Windows
Here are the steps to download Surfshark for Windows:
Go to the Surfshark website, navigate to the bottom of the page and click on the Windows button. After it opens to a new page, click on "Download the Windows App".
Open the file after the download is completed.
Follow the instructions in the installer to install Surfshark on your computer.
After the installation, launch Surfshark by double-clicking on the Surfshark icon. Alternatively, click on the Start menu to find the app.
Log in to your Surfshark account using your email address and password.
Connect to any VPN server by clicking on the "Connect" button in the Surfshark app and selecting a server location.
That's it! You should now be connected to a secure and private VPN connection with Surfshark on your Windows computer.
---
Conclusion
When you download Surfshark for Windows, it will provide users with a secure and unrestricted internet experience. You can put on your invisible hat and browse the web anonymously. Surfshark offers a range of features that make it a popular choice among internet users. Surfshark is available on multiple platforms like Windows, macOS, iOS, Android, and Linux. Surfshark is all about providing users with a secure internet connection allowing users to browse the internet without fear of being tracked and bypassing restrictions. For more information on how to download Surfshark for Windows, visit Savewithnerds.
FAQs