The world is getting more connected day after day. While connectivity is good, we should make sure it's not happening at the cost of our online privacy and security. Whether you're browsing the internet, accessing sensitive information, or connecting with others, it's important to protect your personal data from outsiders. If you are an iPhone user, the best way to battle cyber threats is to get the best free VPN for iPhones. But before you do that, it's important to understand what a VPN really is. 
A VPN acts as a safe link between your device and the internet. It encrypts or turns your internet traffic into undecipherable code so that no one can access your data, whether it's cyber criminals or even government agencies. By using a VPN, you can browse privately. If you are an iPhone user, the best free VPN for iPhones in the market will protect your Apple devices with expertise. In this blog, we'll explore why you should use the best free VPN for iPhones and what is the best free VPN for downloading.
Why use a VPN on your iPhone?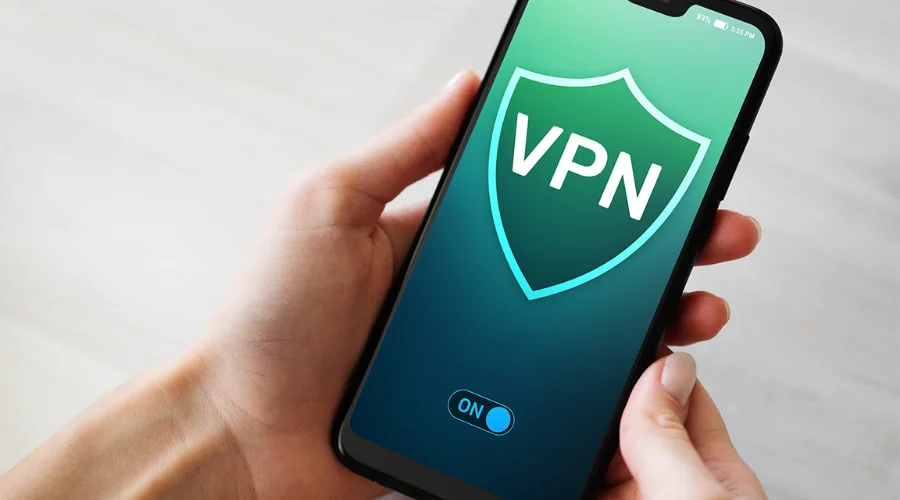 Having the best free VPN for iPhone has some advantages, the major one being that it helps keep your online activities safe and secure. Here are some more reasons why you should consider using a VPN on your iPhone:
1. Privacy protection
It is an easy feat for your internet service provider (ISP) and even hackers to track and monitor your internet activities. A VPN encrypts your internet traffic, making it unreadable to others. This ensures that your personal information, like passwords and messages, stays private and protected from outsiders.
2. Access blocked content
We all have encountered websites or streaming services that are not available in our country or region. The best free VPN for iPhones can help you overcome these restrictions by making it appear as if you're browsing from a different location. It essentially masks your IP address and lets you access content that would otherwise be inaccessible and blocked.
3. Secure public wi-fi
Public Wi-Fi networks, like the ones in coffee shops or airports, are more prone to being attacked by hackers. It's an easy way for them to intercept your data. By using a reliable VPN on your iPhone, your internet connection becomes encrypted. This makes it hard for anyone to steal your personal information while you are connected to public Wi-Fi.
4. Stay anonymous
Many websites and advertisers track your online activities to collect data about you which can be used for things that are not in favour of you. With the best free VPN for iPhone, your real IP address is hidden, and your internet traffic is routed through VPN servers. This makes it impossible for websites and advertisers to track your online activities. It's the best option for folks who want to have more control over their online presence and activities.
By choosing a reputable VPN service and activating it on your iPhone, you can enjoy a safer and more private online experience. 
Surfshark: The best free VPN for iPhone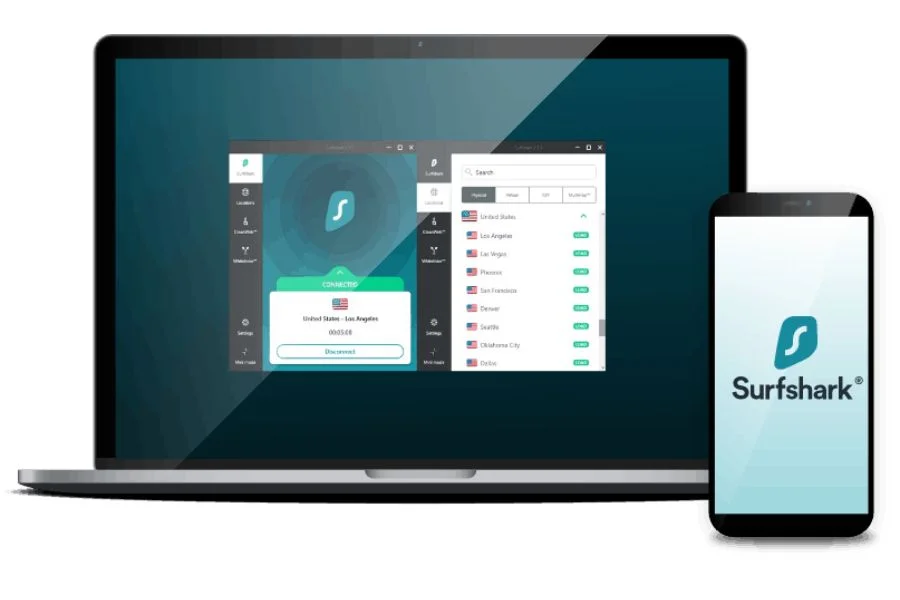 Surfshark is the most reliable VPN when it comes to securing your online presence and devices. It is the best free VPN for iPhone for users looking for a reliable and feature-rich VPN provider. Here are some features that make Surfshark a better option than the rest of the VPN companies in the market:
1. Generous free plan
Surfshark offers a free trial that lets you test out its features before committing to a paid subscription. During the free trial, you can enjoy many of Surfshark's premium features without spending a dime. It's a great way to experience all the features of a VPN without actually paying for it for 7 days.
2. Strong security features
Surfshark takes your online security seriously. It uses good-quality encryption to protect your internet traffic. Surfshark, as the best free VPN for iPhone, also has a strict no-logs policy, which means they don't keep any records of your browsing history. That way, your personal information will always stay protected and out of reach of the wrong hands.
3. Easy-to-use app
Surfshark provides a user-friendly iOS app that makes connecting to the VPN a breeze. With just a few taps, you can activate the best free VPN for iPhone and start browsing securely. So, even if you don't have advanced technical skills, you can easily navigate and customise your settings.
4. Unlimited device connections
One of the standout features of Surfshark as the best free VPN for iPhones is its ability to connect multiple devices all at once with a single account. This means your iPhone, iPad, and even other devices are all secured and protected all at once. 
Conclusion
When it comes to choosing the best free VPN for iPhone, Surfshark stands out with its generous free plan, robust security features, unlimited device connections, fast performance, and user-friendly iOS app. With Surfshark, you can protect your online privacy, and enjoy secure browsing on your iPhone. And with their 30-day money-back refund policy, you can always get your money back if unsatisfied. For more such updates, visit Surfshark and the official website of Savewithnerds.
FAQ's