Are you an avid camper or planning a camping trip soon? If yes, then you must know that sleep doesn't come easily in the wild. Either the pillow is not in the right position, or the ground is too uncomfortable to lay down. There's just something stopping you from catching a wink. Though there's one essential item that can help you get a comfortable night's sleep, and that's a good quality camping bed. Millets, a renowned outdoor retailer, offers a wide range of camping beds to suit various preferences and budgets. In this blog, we will explore some of the best options available on Millets and provide valuable insights to help you choose the perfect camping sleeping beds for your outdoor adventures. Without any further ado, let's go!
Wide selection of camping beds on Millets
Camping beds, also known as camp beds or camping bed rolls, are portable sleeping solutions designed to provide comfort and support while you sleep outdoors. Honestly, they are a huge upgrade from sleeping directly on the ground and even offer better insulation, cushioning, and protection against moisture.
Millets understands the importance of quality sleep during camping trips, and their selection of camping beds reflects this commitment. Whether you prefer the convenience of a folding camp bed or the simplicity of a bed roll, Millets has options to cater to different preferences and needs. To get you started, we have explored some of their best camping beds below:
1. HI-GEAR Double Folding Campbed
The HI-GEAR Double Folding Campbed on Millets is a spacious and sturdy option that accommodates two people comfortably. It features a durable steel frame and a polyester fabric bed surface to provide you with excellent support and stability. When not in use, it conveniently folds down into a compact size for easy transportation and storage. Whether you're camping in the wilderness or hosting guests at home, the HI-GEAR Double Folding Campbed offers a comfortable and spacious sleeping solution.
---
2. Eurohike Utah 4 Leg Campbed
The Eurohike Utah 4 Leg Campbed offers the perfect balance between affordability and comfort. With its four sturdy legs and durable steel frame, it is easily one of the most stable camping beds, especially when it comes to uneven surfaces. The polyester fabric bed surface is both comfortable and easy to clean. It also folds compactly, making it convenient to carry around and store. When it's time to pack up, the Eurohike Utah 4 Leg Campbed folds down compactly and can be stored in the included carry bag.
---
3. HI-GEAR Folding Camp Bed
The HI-GEAR Folding Camp Bed is one of the most versatile camping beds as it is suitable for a wide range of camping trips. It features a lightweight yet sturdy aluminium frame, making it easy to carry during backpacking trips or hiking. Its polyester fabric bed surface offers both durability and comfort, ensuring a pleasant night's sleep. It's also foldable, allowing a quick setup and teardown. The HI-GEAR Folding Camp Bed is an excellent choice for solo campers or those who prefer a lightweight and compact sleeping solution.
---
4. OEX Ultralite Folding Cot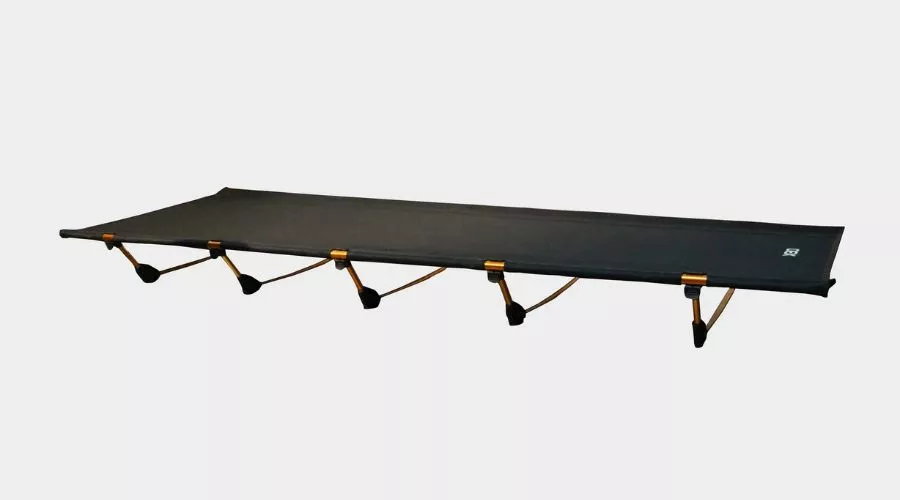 If you're looking for the ultimate comfort and support, the OEX Ultralite Folding Cot is one of the most perfect camping beds for you. This cot-style camp bed provides an elevated sleeping experience, keeping you off the ground and away from uneven surfaces. It features a sturdy aluminium frame that offers exceptional stability and durability. The cot's nylon fabric bed surface not only provides excellent support but also promotes breathability, ensuring a cool and comfortable sleep. Despite its robust construction, the OEX Ultralite Folding Cot remains lightweight and easily portable, making it a fantastic choice for campers.
---
Conclusion
Investing in quality camping beds is a wise decision. Millets offers a diverse selection of camping beds to cater to different preferences and needs. Whether you're camping alone, with a partner, or with family, you can find a suitable option among their range of folding camp beds and cots. Remember to consider factors such as size, weight, durability, and comfort when selecting a camping bed. Additionally, check customer reviews and ratings to get a better understanding of the performance and reliability of the camping beds you're interested in. For more such updates, visit Savewithnerds.
FAQs